Dorset Cycle Routes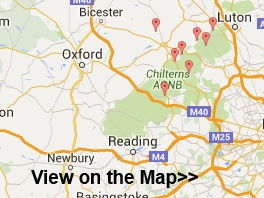 Dorset is a lovely county with some fine countryside and a wonderful coast.
The main attraction in the region is the south coast with its wonderful beaches many of which can be comfortably accessed by bike.
Also of interest is the district of Purbeck which has some fabulous rolling countryside and wonderful coastal scenery.
Please use the links below to view full route information including descriptions, elevation profiles, interactive maps and GPS downloads.
You can also view an overview map of all the routes in the using the Dorset Cycle Map
There are several National Cycle Network signed routes in the county many of which have been mapped and can be viewed and downloaded below.
For more information on NCN routes in the county (including free cycle maps) please click here

For more information on cycle routes in Dorset including tips, advice and free cycle maps please click here
Route Name
Photo
Distance
Description
Axminster to Bridport
16 miles (25 km)
Follow National Cycle route 2 on this short route through the lovely Devon countryside along minor roads and tracks.
The ride takes you from the pretty market town of Axminster in Devon through some pleasant rural scenery to the finish point at Bridport in Dorset. View Full Details>>
Axminster to Dorchester
34 miles (55 km)
Travel from Devon into Dorset following National Cycle route 2.
The south coast is never far away as you travel through some lovely countryside on your way to the market town of Dorchester on the River Frome. The route takes you through many pretty Dorset villages including Little Bredy and Winterborne St Martin and has splendid views of the Dorset countryside and coast. View Full Details>>
Baiter Park
2 miles (3 km)
Enjoy a cycle or walk through this harbourside park in Poole. The route follows a nice surfaced path along the coast from Baiter Park to Whitecliff Park with great views over Parkstone Bay to Brownsea Island. It follows National Cycle Network Route 25 and is suitable for families looking for a traffic free cycle ride.
The route starts from the Baiter car park and heads east along the waterside path. You'll see lots of sailboats in the water as you make your way to Whitecliff Harbourside Park where you'll pass the marina. There's also great views towards the Purbeck Hills and lots of birdlife to look out for on the water.
You can extend your outing by heading west to Poole Quay and continuing to Holes Bay and the lovely Upton Country Park. Also nearby is Poole Park which has a large boating lake and a miniature railway. View Full Details>>
Blandford Forum to Gillingham
19 miles (30 km)
This ride follows National Cycle route 25 through the Dorset countryside. The ride starts on the River Stour in Blandford Forum and heads north west through Stourpaine and then on to Child Okeford where you will join National Cycle route 25. The route then follows quiet country roads to Gillingham. View Full Details>>
Bournemouth to Ashurst New Forest
31 miles (50 km)
Starting in the south coast seaside town of Bournemouth travel east along the prom to Christchurch and then through the New Forest to Ashurst along National Cycle route 2.
Highlights include the lovely south coast scenery, the pretty town of Christchurch on the River Stour and the quiet traffic free wooded section through the beautiful New Forest. View Full Details>>
Castleman Trailway
16 miles (26 km)
Travel from Ringwood to Poole along the disused Southampton to Dorchester railway line on this easy cycle and walking route. Route highlights include 3 lovely country parks - Avon Heath Country Park, Moors Valley Country Park and Upton Country Park.
For more information about this route please click here View Full Details>>
Corfe Castle Ride
11 miles (18 km)
This short circular ride starts in Wareham and follows a series of country lanes to the fascinating ruins at National Trust owned Corfe Castle. The route also visits Hartland Moor Nature Reserve, Stonehills Down Nature Reserve and crosses Stoborough Heath before returning to Wareham. You will also pass a series of peaceful, pretty villages including Church Knowle, East Creech and Stoborough Green.
Another route highlight is the beautiful Blue Pool Dorset. This disused clay pit is now a beauty spot because of the unusual turquoise colours of the pool. There are also delightful wooded trails and a pretty tea room to stop for refreshments. View Full Details>>
Dorchester to Castle Cary
40 miles (65 km)
Follow National Cycle route 26 north from the lovely town of Dorchester through Sherborne to your destination of Castle Cary in Somerset. The first section takes you along the River Frome to Maiden Newton. You then continue to the villages of Cattistock, Lower Wraxall and Barwick passing the Sutton Bingham Reservoir on your way to Sherborne. From here you head north to Castle Cary passing through the pretty villages of Corton Denham and South Cadbury - home to Cadbury Castle thought to be King Arthur's Camelot by some. View Full Details>>
Dorchester to Wareham
19 miles (30 km)
Follow National Cycle route 2 on this lovely easy route through the Dorset countryside.You start near the centre of Dorchester and head east following the River Frome to the village of Wool. The route continues mainly on road to the town of Wareham where the route finishes by crossing the River Frome and then passing through the town centre towards the train station. This ride also passes through the village of Moreton, significant as the burial place of Lawrence of Arabia View Full Details>>
Dorchester to Weymouth
11 miles (17 km)
This ride follows National Cycle route 26 from Dorchester to Weymouth and then onto the Isle of Portland.
It starts off near Dorchester's railway stations and heads south along a roadside traffic free path to Upwey and then onto Weymouth. Near Weymouth the path passes through the delightful Radipole Lake RSPB Nature Reserve. With a lake, reeds and lagoons it is a nice spot to stop for a rest and look out for Kingfishers, Cetti's warblers and bitterns.
Soon after you join the Rodwell Trail - a nice off road trail along a disused railway path. It includes a lovely coastal stretch at the ruins of 16th century Sandsfoot Castle and the beautiful Sandsfoot Cove. From here the path runs along the coast to the Isle of Portland where you will ride alongside Chesil Beach before finishing at Portland Castle with fabulous views of the harbour. View Full Details>>
Duncliffe Wood
2 miles (3 km)
Explore miles of cycling and walking trails in this large area of ancient woodland near Shaftesbury. The woods cover 93 hectares (230 acres) with waymarked trails and lots of bluebells in the spring months. There's also a nice climb to Duncliffe Hill with great views of Blackmore Vale to enjoy. Look out for a variety of woodland birds and butterflies including silver-washed fritillary, white admiral and purple hairstreak.
To continue your walking in the area you could head a few miles south east to the Cranborne Chase AONB and visit the lovely Fontmell and Melbury Downs. The area is a nature reserve with a variety of interesting flora and fauna. There's also a climb to Melbury Hill where there are great views over the Vale of Wardour and Shaftesbury.
The Hardy Way long distance trail also passes through the woods. You could follow the trail from Shaftesbury to the woods or head south west to Marnhull. Here you can pick up the Stour Valley Way and further explore this lovely area. View Full Details>>
East Lulworth Cycle Ride
18 miles (29 km)
This super ride takes you through the stunning Purbeck Hills from Wareham to Lulworth Cove.
The ride starts in Wareham, near the river Frome and takes you through a series of pretty villages including Stoborough, Coombe Keynes and West Lulworth before arriving at the beautiful Lulworth Cove. Lulworth is one of the world's finest examples of such a landform and attracts over 1 million visitors a year. The village is also delightful with several lovely thatched inns and pubs to sample.
The ride also passes the splendid, 17th century Lulworth Castle. The gardens are particularly lovely so this is also well worth a visit if you have time.
View Full Details>>
Exmouth to Lyme Regis
31 miles (50 km)
Follow National Cycle route 2 through the Devon countryside from Exmouth to Lyme Regis. You will cross the border from Devon to Dorset on this attractive route which follows the spectacular Jurassic Coast. The route starts near Exmouth train station and heads east along off road paths and a dismantled railway line to Budleigh Salterton. A series of quiet country roads then takes you onto Sidmouth and then Seaton before finishing in Lyme Regis. View Full Details>>
Gillingham to Frome
19 miles (31 km)
This route follows National Cycle routes 25 and 24 from Dorset to Somerset. The route starts near the train station in Dorset based Gillingham and heads north on quiet country roads. You'll soon come to Stourhead Gardens - an 18th century landscaped garden owned by the National Trust that is well worth a visit. You then continue onto a lovely stretch through the Longleat Estate. If you have time, Longleat House is another route highlight well worth stopping for, with beautiful grounds and a safari park to enjoy. The final stretch takes you through a woodland section and then along country lanes to Frome, where you finish near the train station. View Full Details>>
Gillingham to Warminster
21 miles (33 km)
This route follows National Cycle route 25 from Dorset to Wiltshire. The route starts near the train station in Dorset based Gillingham and heads north on quiet country roads. You'll soon come to Stourhead Gardens - an 18th century landscaped garden owned by the National Trust that is well worth a visit. You then continue onto a lovely stretch through the Longleat Estate and Longleat Centre Parcs. If you have time, Longleat House is another route highlight well worth stopping for, with beautiful grounds and a safari park to enjoy. The final stretch takes you to Warminster on quiet roads. View Full Details>>
Hurn Forest
5 miles (8 km)
Enjoy a cycle or walk through this pleasant area of woodland near Bournemouth. There are miles of good tracks to explore the area which includes woodland, heathland and ponds. The Moors River also runs past the western edge of the wood.
There is a parking area on Matchams Lane from which this route starts. You can see this on the street view link below.
To extend your outing head to the nearby Avon Heath Country Park near Ringwood. Parley Common is also only a mile to the west in Ferndown. View Full Details>>
Lodmoor Country Park
2 miles (3.5 km)
Enjoy a peaceful walk around this country park and nature reserve in Weymouth. The park has a host of facilities with a cafe, outdoor gym, model railway and pitch and putt golf course. The adjacent nature reserve has an easy access walking path taking you through various habitats including  reedbed, open water, saltmarsh and wet grassland. The reserve attracts a wide variety of birdlife with Cetti's warbler and Little Egrets common visitors. A cycle path runs through part of the park and the south side of the nature reserve. View Full Details>>
Maiden Newton to Dorchester
9 miles (15 km)
This is a lovely short, easy ride through Dorset with many traffic free sections and some short on road sections.
You start off at Maiden Newton railway station and head south following the River From to Dorchester, passing Frampton with its lovely village green on the way.
The ride follows National Cycle route 26 with easy terrain including bridleways and cycle tracks. Other highlights include the series of pretty villages such as Bradford Peverell and Muckleford with fine pubs if you need to stop for some refreshments. The finish point at Dorchester is also lovely town with much to explore. It also has a train station so both ends of the route are easily accessible. View Full Details>>
Moors Valley Country Park
3 miles (5 km)
Moors Valley Country Park and Forest, is situated in Ashley Heath, on the Dorset/Hampshire border. The park has a number of peaceful woodland paths so is a great place for a safe and easy cycle or walk. There are a number of well waymarked cycle and walking routes through the park, while there is also cycle hire available throughout the year.
The park contains the Moors River and two Lakes where you can see Grey Herons, Great Crested Grebes, Mallards and Mute Swans. There is also a steam railway and a 'Go Ape' adventure park.
Moors Valley is situated right next to Ringwood Forest so there is scope for continuing your ride for several miles through more peaceful woodland. View Full Details>>
North Dorset Cycleway
71 miles (114 km)
This terrific signed circular route takes you on a tour of some of the prettiest villages and finest countryside in this beautiful county. You will pass through the Dorset Downs and Cranborne Chase Areas of Outstanding Natural Beauty and the delightful Blackmore Vale.
The ride starts at Gillingham railway and heads towards the lovely town of Sturminster Newton. Situated on the River Stour the town boasts an ancient working watermill which is now a museum.
From Sturminster Newton you continue to Ibberton and the fabulous Ibberton Hill with spectacular views of Dorset's AONB. The ride then descends to Milton Abbas where you will find pretty thatched cottages and the impressive Milton Abbas Abbey, which is now a school. The village is often shown on picture postcards of Dorset with the 36 quaint white-washed and thatched cottages each fronted by a lawn.
The next stage takes you to the market town of Blandford Forum where you cross the River Stour. Pleasant riverside sections along the Stour and the River Tarrant follow before passing through Moor Crichel,Gussage All Saints and Farnham. Here you begin a series of wooded sections through Farnham Wood and Fontmell Wood on your way to Fontmell Magna.
The next stop is the interesting town of Shaftesbury. One of the oldest and highest towns in Britain it is home to  Gold Hill, a steep cobbled street featured famously on the Hovis advert. The ruined abbey, founded in 888, and its accompanying museum is also worth seeing if you have time.
The final section then leads you back to Gillingham via Motcombe.
This route mostly takes place on country lanes and contains a few steep climbs. It is probably best to tackle it in stages unless you are an experienced cyclist. View Full Details>>
North Dorset Trailway
17 miles (27 km)
This splendid walking and cycling path runs along a dismantled railway line from Stalbridge to Spetisbury in Dorset.
The path has regular views of the River Stour following it for most of the route. You will pass through a series of pretty villages and towns including Sturminster Newton, Stourpaine and Blandford Forum before finishing at Crawford Castle at Spetisbury.
NB - at the time of writing the path is only complete from Strurminster Newton to Spetisbury - the section from Stalbridge to Spetisbury is under construction. Click here for updates. View Full Details>>
Okeford Hill
1 miles (2 km)
Visit Okeford Beacon in Dorset and enjoy cycling and walking trails with wonderful views. You can park at the Okeford Hill Picnic Site, about a mile to the south of Okeford Fitzpaine. From here you can pick up the Wessex Ridgeway trail to explore the woodland and countryside around Okeford Hill. Many other tracks will take you into Blandford Forest or you can head south west towards Bell Hill and Ibberton Hill.
The area is also home to Okeford Hill Mountain Bike Park. Here you can try a variety of downhill mountain bike trails. See the video below for a sample of what you can expect! There's also bridleways for cyclists at Shillingstone Hill and Blandford Forest. View Full Details>>
Poole to Gillingham
37 miles (60 km)
Travel from Poole on the Dorset south coast northwards to Gillingham via Shaftesbury and Wimborne Minster.
The route follows National Cycle route 25 for much of the way and includes a lovely stretch along the River Stour and a variety of quiet paths and lanes through the countryside.
You start in Poole near the train station and follow the path around Holes Bay and Upton Park before joining the Castleman Trailway to Wimborne Minster. From here you follow the River Stour to Blandford Forum via the villages of Pamphill and Shapwick. You then head north west through Stourpaine, Child Okeford and Shaftesbury before quiet country roads take you to Gillingham. View Full Details>>
Poole to Ringwood
22 miles (35 km)
Travel from Poole to Ringwood along National Cycle route 25 and view some lovely coastal scenery, heathland and countryside.
Starting in Poole near the train station follow the path around Holes Bay and Upton Park before joining the Castleman Trailway to Wimborne Minster. The trailway then continues through West Moors and Ashley Heath to Ringwood on the River Avon.
This is a fairly easy route with most of it being traffic free along the Castleman Trailway which runs along a disused railway line. Route highlights are the views around Holes Bay, Upton House with its lovely grounds and the impressive Wimborne Minster. There are also views of the rivers Stour and Avon at Wimborne and Ringwood respectively. View Full Details>>
Poole to Wimborne
9 miles (15 km)
This short route takes you from Poole to Wimborne along designated cycle paths.
First you will follow the path around Holes Bay and Upton Park before joining the Castleman Trailway to Wimborne Minster. The views around Holes Bay are particularly lovely and Upton House is well worth stopping at for some lunch in the splendid grounds. Further highlights are the views of the River Stour and of course the impressive Wimborne Minster at the end of the route. View Full Details>>
Puddletown Forest
4 miles (6 km)
This large area of woodland near Dorchester has miles of footpaths and mountain bike trails. There are a number of easy walking trails and some more challenging climbs to Green Hill and Beacon Hill. If you are on a moutain bike you can enjoy miles of bridleways, short natural singletracks, downhill sections and some jumps. The forest is located just to the west of the village of Puddletown and the River Piddle. It is a nice walk to do if you are visiting Thomas Hardy's cottage which is located on the western fringe of the forest.
If you would like to continue your walking in the area then you could visit the nearby Athelhampton House. National Cycle Network Route 2 runs just to the south of the forest. View Full Details>>
Purbeck Cycleway
48 miles (77 km)
Take a trip around the stunning Purbeck Hills on this exhilarating ride.
The route starts on the River Frome at Wareham and visits some delightful villages with their pretty thatched cottages and quaint pubs and inns. These include Moreton on the River Frome, West Lulworth and Chaldon Herring. You will also visit the iconic Corfe Castle which makes a fine backdrop for much of the route. Run by the National Trust the castle ruins are well worth exploring if you have time.
The ride also passes the splendid, 17th century Lulworth Castle. The gardens are particularly lovely and are another major route attraction.
This is quite a challenging ride but with splendid views of some terrific countryside and coastal scenery. View Full Details>>
Rempstone Ride
12 miles (20 km)
This is a lovely, largely traffic free cycle or walk across Rempstone Heath.
The route begins at Norden Station and soon enters the peaceful Rempstone Estate with its woodland, fields and heathland. On exiting the estate there are two alternative paths you can follow. The first heads towards the Sandbanks ferry with splendid views of Poole harbour. The other takes you to Studland with its fabulous beaches and attractive coastline. Either of these make good alternative starting points for the ride although the Sandbanks ferry will be more accessible for most.
Cyclists should use a mountain bike or hybrid as the off road tracks on Rempstone Heath are quite bumpy and sandy in places. Most of this route takes place on the traffic free Rempstone estate so is also suitable for walkers.
To further extend your walk you could explore the Studland Heath Nature Reserve with its dunes, heathland and variety of wildlife. You can also pick up the South West Coast Path at the Sandbanks Ferry and head to Old Harry Rocks and Swanage.
Just to the east you will find Godlingstone Heath where you can visit the impressive Agglestone Rock. The large sandstone block commands wonderful views across the heaths to the coast. View Full Details>>
Rodwell Trail
2 miles (3 km)
The Rodwell Trail is a nice easy off road trail through Weymouth using a disused railway path. After passing through the Rodwell district of Weymouth you join a lovely coastal stretch at the ruins of 16th century Sandsfoot Castle and the beautiful Sandsfoot Cove. From here the path runs along the coast to the Ferry Bridge that you can cross to the Isle of Portland.
There is a variety of wildlife to be found on the trail, including Kingfishers, Redwings and Great Crested Grebes. Plantlife includes Foxgloves, Bluebells and Meadow Buttercups.
The trail is suitable for walkers and cyclists looking for a safe off road route. View Full Details>>
Sherborne to Somerton
26 miles (42 km)
This route starts at Sherborne Abbey in Dorset and then follows National Cycle route 26 north to Castle Cary before heading west along the South Somerset Cycle Route to Somerton in Somerset. There's some lovely scenery to enjoy on this route as you pass through many pretty villages including Corton Denham and then South Cadbury - home to Cadbury Castle thought to be King Arthur's Camelot by some. The route then passes the pretty market town of Castle Cary before turning west towards Somerton via Lydford-on-Fosse View Full Details>>
Sika Trail
7 miles (11 km)
This signed off road trail takes you on a tour of the peaceful Wareham Forest in Dorset.
You will pass through the high forest and open heath of the area with its variety of wildlife. Look out for crossbills and sand lizards as you make your way around this 7 mile circular ride.
This trail is suitable for families with older children as the trail is relatively flat but has a couple of climbs. It is signed for its duration and though it is advertised as a cycle trail it is also suitable for walkers.
This route links with the Wareham Forest Way. It runs from Wareham to Sturminster Marshall with nice views of the River Frome and the River Piddle Valley.
Also nearby are the Hartland Moor and Arne Nature Reserves. Here you will find more nice footpaths with a variety of wildlife to look out for. View Full Details>>
Upton Country Park
2 miles (3 km)
Upton Country Park, consists of 100 acres of parkland situated on the north west edge of Poole, Dorset. Attractions include formal and informal gardens, open parkland, woodlands, farmland and the Grade II listed Upton House. There are also fine views towards the town across Poole Harbour. The route can be extended to Poole town centre by cycling or walking along the Holes Bay path. View Full Details>>
Wareham to Arne Nature Reserve
6 miles (9 km)
Starting at the train station at Wareham, follow local cycle routes to the beautiful Arne Nature Reserve. There's plenty to see at Arne with a variety of wildlife including Sika Deer. The ride finishes at Shipstal point on the coast with fabulous views of Poole harbour and Brownsea Island.
Most of this route is on road, but with a lovely short, off road trail at the end leading to Shipstal point. View Full Details>>
Wessex Ridgeway Trail
62 miles (100 km)
Follow the Wessex Ridgeway Trail and enjoy specatular views of the Dorset countryside on this shared walking and cycling path.
The trail begins at Tollard Royal in Wiltshire and heads to Hambledon Hill passing through Ashmore Wood and crossing the River Iwerne on the way.
A short section along the river Stour and a wooded spell through Blandford Forest take you to Ibberton and then onto Up Cerne and Maiden Newton. You then head to Beaminster before passing through the beautiful Marshwood Vale and finishing on the jurassic coast at Lyme Regis. View Full Details>>
Yeovil to Sherborne
10 miles (16 km)
This short route follows National Cycle route 26 from Yeovil in Somerset to Sherborne in Dorset.
The route starts near Yeovil Penn Mill rail station and follows an off road cycle track through Yeovil and round the Nine Springs Country Park. The route then follows National Cycle 26 along country roads finishing at Sherborne Abbey. View Full Details>>
Panoramio: Photos are copyrighted by their owners