Worcestershire Cycle Routes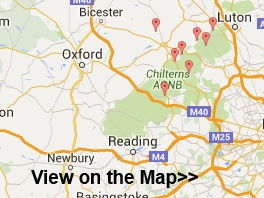 Worcestershire has many attractions for the cyclist with some splendid countryside and woodland to explore. Highlights include the lovely Wyre Forest which is well served by cycling paths. There are also several attractive waterways passing through the county which have provision for cyclists - the River Severn and the Staffordshire & Worcestershire Canal in particular are ideal for a leisurely ride.
Please use the links below to view full route information including descriptions, elevation profiles, interactive maps and GPS downloads.
You can also view an overview map of all the routes in the using the Worcestershire Cycle Map
There are several National Cycle Network signed routes in the county many of which have been mapped and can be viewed and downloaded below.
For more information on NCN routes in the county (including free cycle maps) please click here

For more information on cycle routes in Worcestershire including tips, advice and free cycle maps please click here
Route Name
Photo
Distance
Description
Arrow Valley Country Park
4 miles (6 km)
Enjoy waterside cycling and walking in this splendid country park in Redditch. The park includes the large Arrow Valley Lake and the River Arrow with walking and cycling trails running alongside both. With 900 acres to explore on four waymarked trails there is plenty to see and do in the park. The Millers trail runs up to Forge Mill Needle Museum in the north end of the park, and there is a Woodland Trail going to the south end of the park. National Cycle Network Route number 5 also runs through the park so you could continue your ride towards Stratford-Upon-Avon.
The park also has an excellent visitor centre and cafe with panoramic views across Arrow Valley Lake. View Full Details>>
Broadway Tower Country Park
5 miles (7.5 km)
Enjoy fabulous views of the Cotswolds AONB in this beautiful park in Broadway, Worcestershire. The focal point of the park is the 65ft high Broadway Tower. The tower was the brainchild of Capability Brown and designed by James Wyatt in 1794 in the form of a Saxon castle. It is the second highest point in the Cotswolds so there are wonderful views as far as the Welsh Mountains in one direction and Buckinghamshire in the other. The park is also home to a herd of Red Deer and includes several peaceful woodland trails.
The Cotswold Way walking route runs through the park so there is scope for continuing your walk. The nearby Chipping Campden is a good option or you could visit the delightful Snowshill village and manor house. View Full Details>>
Clent Hills Country Park
3 miles (4.5 km)
This country park in Clent has miles of footpaths and bridleways with breathtaking panoramic views over the Cotswolds, Shropshire Hills and Welsh borders. The park is run by the National Trust who have devised several excellent walking trails through the park. There are also cycling trails that are best suited to mountain bikers.
The park is located 10 miles south-west of Birmingham city centre, not far from Stourbridge. The North Worcestershire Path walking route runs through the park if you would like to continue your walk. Hagley Park and hall are also adjacent to the park - here you will find some great footpaths through landscaped parkland.
Just a mile to the east you'll find Uffmoor Wood where there are waymarked walking trails in shady bluebell woods. View Full Details>>
Kidderminster to Bridgnorth
28 miles (45 km)
This route follows National Cycle routes 54 and 45 from Worcestershire into Shropshire. You start in Kidderminster near the train station and then head south along National Cycle route 54 and the Staffordshire and Worcestershire Canal to Stourport-on-Severn. The route then turns north west along National Cycle route 45 to Bewdley where you will cross the River Severn. A lovely off road stretch through the Wyre Forest follows before heading into the beautiful Severn Valley Country Park with a pleasant stretch along the River Severn to enjoy. Quiet roads and an off road section around Chelmarsh Reservoir then take you into Bridgnorth, finishing at the train station. View Full Details>>
Redditch to Birmingham
26 miles (42 km)
This route follows National Cycle route 5 from Redditch in Worcestershire to the metropolis that is Birmingham. The route starts near the centre of Redditch and heads for Bromsgrove on quiet country roads crossing the Worcester and Birmingham Canal near Aston Fields. You then continue to the outskirts of Birmingham on road before an off road stretch starting at Birmingham Great Park.
Waterside runs along the River Rea and Birmingham canal take you through King's Norton and the lovely Cannon Hill Park on your way to the centre of Birmingham finishing near New Street station. View Full Details>>
Redditch to Kidderminster
22 miles (35 km)
This route follows National Cycle route 5 from Redditch to Kidderminster. The route starts near Redditch rail station and heads into the Worcestershire countryside. You then follow a series of quiet roads to Bromsgrove with views of the Worcester and Birmingham canal along the way.
From Bromsgrove you continue west towards Kidderminster with a pleasant spell through Chaddesley Wood along the way. View Full Details>>
Sabrina Way
203 miles (327 km)
This route is part of the National Bridleroute Network and primarily designed for horse riders but can be used by walkers and cyclists also. The trail starts at the deer park at Great Barrington and heads north to Hartington. The route passes through the Cotswolds, the Malvern Hills, the Wyre Forest and Cannock Chase Forest, before finishing in the Derbyshire Peak District. For cyclists a mountain bike or hybrid is advised.
The route is waymarked with a blue arrow. View Full Details>>
Staffordshire and Worcestershire Canal
46 miles (74 km)
Follow the Staffordshire and Worcestershire Canal from Stourport-on-Severn to Great Haywood on this easy waterside walking and cycling route. The walk starts at Stourport-on-Severn by the Staffordshire and Worcestershire Canal Basin near to the River Severn. You then head north to Kidderminster with views of the River Stour as you go. You continue to Kinver where you could deviate from the path to visit the splendid Kingsford Country Park and Kinver Edge,. The large area of woodland and heathland has miles of walking trails with wonderful views across the region.
The next section takes you through Wolverhampton, passing the National Trust owned Wightwick Manor Gardens and Valley Park Nature Reserve.
You continue to Stafford before the final stretch to Great Haywood Junction, passing the beautiful Shugborough Park on the way. The 900 acre estate is well worth visiting with its expansive parkland and stunning gardens. At Great Haywood the canal links with the Trent and Mersey Canal. You could extend your walk into the Trent Valley and the Cannock Chase AONB.
The whole of the route is open for walkers while cyclists can enjoy a super section from Stourport to Kidderminster along National Cycle Network Route 54. It's an excellent choice for a safe, waterside cycle. View Full Details>>
Stratford-Upon-Avon to Redditch
19 miles (31 km)
This lovely route follows National Cycle route 5 from Stratford-Upon-Avon to Redditch.
The route starts near the train station in the town of Shakespeare's birth and follows the Stratford-Upon-Avon canal and a series of quiet roads to Redditch in Worcestershire.
There is also a pleasant traffic free stretch through the splendid Arrow Valley Country Park at the end of the route before you finish near Redditch train station.
One further highlight on the route includes National Trust owned Coughton Court with its impressive Tudor country house and beautiful gardens. This can be found near Redditch and is well worth a visit. View Full Details>>
Worcester to Droitwich Spa
9 miles (14 km)
This lovely short route follows National Cycle route 45 from Worcester to Droitwich Spa. The route follows the towpath of the Worcester & Birmingham canal for the first half before heading into Droitwich Spa on quiet country roads. View Full Details>>
Worcester to Great Malvern
9 miles (15 km)
This short route takes you along National Cycle route 46 from Worcester to Great Malvern. The route starts near Worcester train station and then runs south along the River Severn to Powick where you will cross the River Teme. You then head into the countryside on quiet roads before reaching Great Malvern where you finish near the tourist information centre. View Full Details>>
Worcester to Kidderminster
24 miles (38 km)
Follow National Cycle routes 45 and 46 on this lovely route through the Worcestershire countryside. You start near Worcester train station and head north along National Cycle route 46 to Droitwich Spa passing Worcester racecourse as you go. This section has views of the River Severn and a short stretch by Droitwich Canal.
From Droitwich Spa you join National Cycle route 46 taking you into the countryside and on to Stourport on Severn via Leapgate Country Park and Hartlebury Castle. You then follow the Staffordshire and Worcestershire Canal into Kidderminster finishing by the train station. View Full Details>>
Wyre Forest
7 miles (11 km)
This large forest near Bewdley has miles of super cycling and walking trails to enjoy. Cyclists can enjoy the family mountain bike trail which runs along nice wide paths through the woodland. There is also a section along a disused railway line and through a Nature Reserve. The trail is waymarked with blue markers. Bikes can be hired from Bewdley Outdoors. Walkers can enjoy three waymarked walking trails of varying lengths and difficulty. On the trails you'll pass through coniferous and deciduous forest and visit the lovely Wyre Arboretum.
The route below starts near Buttonoak and follows the cycle/walk trails through the forest to Dowles. Here you can return to the start point on country lanes if you are on a bike. If on foot you may prefer to return along the lovely waterside path along Dowles Brook which runs parallel to the dismantled railway line.
If you'd like to continue you exercise in the area then several trails run through or past the forest. One nice option is to head to the nearby Severn Way where you can pick up a riverside walking trail along the River Severn. The Sabrina Way and the Geopark Way also run through the forest.
Also nearby are Trimpley Reservoir and the lovely Arley Arboretum with its pretty gardens and magnificent pines. View Full Details>>
Photos are copyrighted by their owners