Somerset Cycle Routes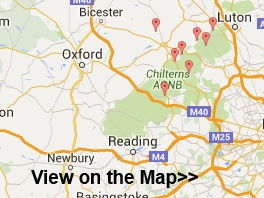 Somerset has many appealing options for the cyclist with a rolling hills and a beautiful coastline .
Highlights include the Exmoor National Park with its miles of peaceful moorland, the county town of Taunton with its lovely river and the splendid coastal scenery in the north.
Please use the links below to view full route information including descriptions, elevation profiles, interactive maps and GPS downloads.
You can also view an overview map of all the routes in the using the Somerset Cycle Map
There are several National Cycle Network signed routes in the county many of which have been mapped and can be viewed and downloaded below.
For more information on NCN routes in the county (including free cycle maps) please click here

For more information on cycle routes in Somerset including tips, advice and free cycle maps please click here
Route Name
Photo
Distance
Description
Barnstaple to Tiverton
47 miles (75 km)
Follow National Cycle route 3 through Devon and Somerset from Barnstaple to Tiverton on the River Exe.
The route begins with a lovely section along the River Taw before heading into Exmoor national park with its open moorland and variety of wildlife including red deer and the Exmoor ponies. View Full Details>>
Bath to Chippenham
26 miles (42 km)
Follow National Cycle route 4 from Somerset into Wiltshire on this attractive water based ride. The route starts on Pulteney Bridge in Bath and follows the Kennet and Avon Canal and the River Avon to Bradford-on-Avon. From there you continue along the canal to Semington where you will turn north towards Melksham. From here a short on road section leads you back onto the River Avon which you will follow into Chippenham. View Full Details>>
Bath to Frome
25 miles (40 km)
Travel to the eastern tip of the Mendip Hills on National Cycle routes 4, 24 and 48. The route starts on Pulteney Bridge near the centre of Bath and follows National Cycle route 4 along the River Avon and the Kennet & Avon Canal before turning south west along National Cycle route 24 near Monkton Combe. You'll then follow a series of quiet roads and a dismantled railway line to Radstock. This section runs along the Wellow Brook and has views of the Midford Hills and Midford Castle.
From here, the route turns south east along a disused railway track before a short on road section takes you into Frome. The route finishes with a spell along the River Frome with the route finishing near Frome train station. View Full Details>>
Bath to Longleat Safari Park
28 miles (45 km)
Follow National Cycle route 4 and the Wiltshire Cycleway through Somerset and Wiltshire to this popular tourist attraction. The route starts on Pulteney Bridge in Bath and follows National Cycle route 4 and the River Avon to Bradford-On-Avon. You'll then turn south east along the Wiltshire Cycleway to Westbury on minor roads before finishing on the cycle paths through Longleat Park finishing at Longleat House. View Full Details>>
Bath to Midsomer Norton
17 miles (27 km)
This ride follows National Cycle routes 4, 24 and 48 through some lovely Somerset scenery. The route starts on Poultney Bridge near the centre of Bath and follows National Cycle route 4 along the River Avon and the Kennet and Avon Canal before turning south west along National Cycle route 24 near Monkton Combe. You'll then follow a series of quiet roads and a dismantled railway line to Radstock passing Midford Castle as you go. A lovely off road stretch along the Wellow Brook in the beautiful Cotswolds takes you into Midsomer Norton. View Full Details>>
Bridgwater and Taunton Canal
14 miles (22.5 km)
Follow the towpath of the Bridgwater and Taunton Canal on this easy walk or cycle in Somerset. The multi user path runs for about 14 miles from the Bridgwater Marina to Firepool Lock next to the River Tone in Taunton. It's a great way to see the lovely countryside and pretty villages of lowland Somerset. The route follows National Cycle Route 3 making it a great option for families looking for a safe cycle ride or walkers looking for an easy stroll. Along the way there's lots of interesting lock structures and old bridges to look out for.  At Mansel lock you will find a fascinating scale model of the sun with planets set along the towpath for six miles in both directions, demonstrating the scale of the solar system. There's also a series of nice pubs and cafes where you can enjoy refreshments.
The canal is great for wildlife with heron, moorhen, coot and a variety of dragonflies to look out for on the way. There's also lots of interesting plants and wildflowers in the summer months.
The route starts at the pretty marina in Bridgwater and follows the canal south through the town and out into the countryside. You then pass the villages of North Newton, Creech St Michael and Bathpool, before entering Taunton.
At Bridgwater you can pick up the long distance River Parret Trail to extend your walk. You can follow it north along the river to the beautiful Bridgwater Bay National Nature Reserve.
In Taunton you can pick up the West Deane Way and head west along the River Tone towards Norton Fitzwarren. View Full Details>>
Bridgwater to Bristol
56 miles (90 km)
This is a long but largely flat ride through some beautiful countryside following National Cycle route 3 from Bridgwater to the busy city of Bristol.
You will pass through Glastonbury (home of the famous music festival) and Mendip forest on your way through Somerset to Gloucestershire. View Full Details>>
Bridgwater to Burnham-on-Sea
17 miles (27 km)
Follow National Cycle route 33 from Bridgwater to Burnham-on-Sea on this pleasant ride through Somerset.
The ride starts with a lovely traffic free section along the River Parret in Bridgwater before heading into the countryside to Chedzoy. You then join another waterside stretch along King's Sedgemoor Drain to Bawdrip. A short stretch through Cossington Park takes you to Cossington before a series of country lanes lead you to East Huntspill with views of the River Huntspill as you go. You then head through Highbridge to Burnham-on-Sea which sits at the mouth of the River Parrett. The final splendid traffic free section guiding you along the River and past the pier to finish near the tourist information centre.
Access for this ride is fairly good with train stations at Bridgwater and also at Highbridge near Burnham-on-Sea. View Full Details>>
Bridgwater to Chard
34 miles (55 km)
Starting in Bridgwater in Somerset on the Bridgwater and Taunton Canal canal follow National Cycle route 33 to Langport and then Illminster before arriving in the destination town of Chard.
The backdrop to this route is the River Parret which you follow for most of the ride. You will also pass through the pretty villages of Burrowbridge and Muchelney. View Full Details>>
Bristol to Portishead
11 miles (17 km)
Travel along the River Avon and through the stunning Avon Gorge on this ride from Bristol to the Somerset coast.
You start off in Bristol and soon join the River Avon which takes you to Pill, passing the Clifton Suspension Bridge, Leigh Woods and the Avon Gorge on the way.
From Pill you head out to the coast, finishing in Portishead where there are wonderful views to the Severn Bridge and Wales from the coastline.
This ride follows National Cycle routes 41 and 33 with a nice mixture of traffic free paths and quiet country roads. It is also a fairly easy ride. View Full Details>>
Bristol to Trowbridge
30 miles (48 km)
This lovely largely traffic free route takes you along National Cycle route 4 from Bristol to Bath and Bradford-on Avon before finishing in Trowbridge.
Highlights include the Bristol-Bath disused railway path and a lovely stretch along the River Avon. View Full Details>>
Castle Cary to Glastonbury
21 miles (33 km)
This ride follows National Cycle route 26 from Castle Cary to Glastonbury along quiet country roads.
You start at Castle Cary rail station and head south towards South Cadbury which is home to Cadbury Castle - thought to be King Arthur's Camelot by some. The route then turns north towards Baltonsborough before a waterside stretch along the River Brue takes you into Glastonbury where you finish near the historic abbey.
There's no rail station at Glastonbury but you can return to Castle Cary on the same route until Brue Farm where you can take a left towards Alford and then to castle Cary. This adds about 13 miles to the route for a total distance of about 34 miles. View Full Details>>
Dorchester to Castle Cary
40 miles (65 km)
Follow National Cycle route 26 north from the lovely town of Dorchester through Sherborne to your destination of Castle Cary in Somerset. The first section takes you along the River Frome to Maiden Newton. You then continue to the villages of Cattistock, Lower Wraxall and Barwick passing the Sutton Bingham Reservoir on your way to Sherborne. From here you head north to Castle Cary passing through the pretty villages of Corton Denham and South Cadbury - home to Cadbury Castle thought to be King Arthur's Camelot by some. View Full Details>>
Festival Way
6 miles (10 km)
This largely traffic free route runs along National Cycle Network Route 33 from Bristol to Nailsea.
You start off in the centre of Bristol and soon pick up a lovely riverside path along the River Avon. Soon after you enter the splendid Ashton Court Park where you will find 850 acres of woodland, grassland and deer park. The route is so named because of the use of the Ashton Court Estate for various festivals such as a Kite Festival and a Balloon Festival. In the park there are two very good mountain bike trails. There is a blue (moderate) grade route with small rock steps, rollers (bumps) and berms (banked corners). There's also a more difficult red graded route for experienced mountain bikers.
After leaving the park you continue you through the village of Long Ashton before heading into Nailsea on Blackwell Bow.
The pretty Tyntesfield House is not far from this final section of the route and worth a short detour if you have time. View Full Details>>
Gillingham to Frome
19 miles (31 km)
This route follows National Cycle routes 25 and 24 from Dorset to Somerset. The route starts near the train station in Dorset based Gillingham and heads north on quiet country roads. You'll soon come to Stourhead Gardens - an 18th century landscaped garden owned by the National Trust that is well worth a visit. You then continue onto a lovely stretch through the Longleat Estate. If you have time, Longleat House is another route highlight well worth stopping for, with beautiful grounds and a safari park to enjoy. The final stretch takes you through a woodland section and then along country lanes to Frome, where you finish near the train station. View Full Details>>
Glastonbury to Cheddar
21 miles (33 km)
This route starts in Glastonbury and follows National Cycle route 3 to Cheddar via the cathedral city of Wells.
Route highlights include the splendid cathedral at Wells, the show caves and paper mill at Wookey Hole and the splendid views as you cross Cheddar Gorge-voted the second greatest natural wonder in Britain. View Full Details>>
Great Wood Quantocks
2 miles (3 km)
Enjoy miles of cycling and walking trails in this large area of woodland in the Quantocks. There is a red waymarked walking trail starting from the main car park which takes you to Ramscombe on good footpaths. The area has fine trees including ancient oaks, Majestic Douglas firs and Sitka spruce. There are also lovely streams and grassy glades to enjoy a picnic in. Look out for a variety of wildlife including red and roe deer, nightjar and sparrowhawk.
The wood has miles of wide paths which are excellent for mountain biking. You can easily extend your ride by continuing along the many bridleways in Seven Wells Wood or Quantock Combe.
To extend your walking in the area you could head east to Hawkridge Reservoir and enjoy circular walk around the water.
On the south western fringe of the wood you will find Wills Neck, the highest point in the Quantock Hills. View Full Details>>
Ham Hill Country Park
5 miles (8 km)
Explore the 390 acres of parkland located at this delightful country par near Yeovil in Somerset. The Mendip Hills, Blackdown Hills, Quantock Hills and Dorset Downs can alll be viewed from Ham Hill on a clear day. The park is centred on an Iron Age hill fort while there is also war memorial to the dead of the nearby village of Stoke-sub-Hamdon killed during the two World Wars.
The park is very popular with walkers and cyclists with many routes passing through the park. Mountain bikes are advised for the cycle routes because of the challenging nature of some of the trail sections.
The Leland Trail runs past the park while the 16th century Montacute House is less than a mile east of Ham Hill. These are both good options if you would like to continue your outing. View Full Details>>
Holford
3 miles (5.5 km)
This lovely Quantocks village has some nice walks to try through the surrounding woodland and countryside. Just to the south of the village is a large area of woodland with a myriad of tracks and paths to try. The bridleways are also good for mountain bikers.
You can pick up the trails from just south of the village. They will take you past Woodlands Hill towards Dowsborough Camp Iron Age Hill Fort. You then pass through Lady's Combe and Holford Combe before returning to the village. You can extend your exercise by visting the adjacent Great Wood or Hodder's Combe. The Coleridge Way also passes through the village and the woods. You can follow the trail from nearby Nether Stowey to visit the site. Similarly the long distance Quantock Greenway passes through Holford so this is another good option. View Full Details>>
Ilfracombe to Minehead
39 miles (62 km)
Travel through Devon and Somerset along Regional route 51 and enjoy the splendid countryside and coastal views of Exmoor.
You start in Ilfracombe and head east to Lynton via Combe Martin. There are splendid coastal views to enjoy at Combe Martin Bay and Woody Bay before arriving at Lynton with its pretty harbour.
From Lynton you continue east towards Porlock with a pleasant riverside section along the East Lyn River. At Porlock you will pass the beautiful Porlock Bay and the Bird of Prey Centre near Allerford. The final stretch takes you through the countryside to the finish point at the train station in Minehead.
This route is fully signed from start to finish and includes several challenging climbs. You will be rewarded, however, with some spectacular views. Most of the route takes place on country lanes, although there are some short off road sections to enjoy too. View Full Details>>
Pedal Around Porlock
6 miles (10 km)
This short circular ride takes you on a tour of the countryside around this pretty Somerset village. The route follows a series of quiet, leafy, country lanes passing through Allerford and Luccombe on the way. There are splendid views across the moors, woodlands and coast of Exmoor to enjoy on this varied ride. View Full Details>>
Rowberrow Warren
3 miles (5.5 km)
Enjoy miles of mountain bike trails and walking trails in these woods near Cheddar. You can start from the village of Rowberrow, just north of Shipham. Just head east from the village and you can pick up the bridleways and tracks through the woods. It's an attractive area with shady clearings, streams and interesting flora and fauna to look out for.
The woods are crossed by two long distance footpaths. In the northern end of the woods you can pick up the Limestone Link and follow it to Dolebury Warren and Burrington Combe, where there are more good mtb trails. The West Mendip Way passes along the southern end. You can pick this up to head to Shipham. View Full Details>>
Sherborne to Somerton
26 miles (42 km)
This route starts at Sherborne Abbey in Dorset and then follows National Cycle route 26 north to Castle Cary before heading west along the South Somerset Cycle Route to Somerton in Somerset. There's some lovely scenery to enjoy on this route as you pass through many pretty villages including Corton Denham and then South Cadbury - home to Cadbury Castle thought to be King Arthur's Camelot by some. The route then passes the pretty market town of Castle Cary before turning west towards Somerton via Lydford-on-Fosse View Full Details>>
South Somerset Cycle Route - Castle Cary to Langport
19 miles (30 km)
This route follows part of the South Somerset Cycle route - an 80 mile ride around this beautiful part of the country.
Much of the South Somerset Cycle route is coincident with the National Cycle Network and is therefore covered by other routes on the site. This section however, runs from Castle Cary to Langport exclusivley on the SSC.
The ride is signed for most of the way and follows a series of delightful country lanes. You will pass Keinton Mandeville, Charlton Adam and Somerton with its 17th century market square and outstanding historical architecture. View Full Details>>
South Somerset Cycle Route - Ilminster to Yeovil
24 miles (38 km)
This route follows part of the South Somerset Cycle route- an 80 mile ride around this beautiful part of the country.
Much of the South Somerset Cycle route is coincident with the National Cycle Network and is therefore covered by other routes on the site. This section however, runs from Ilminster to Yeovil exclusivley on the SSC.
You start in Ilminster and head east on a series of country lanes to the train station at Yeovil Junction. The route passes a a number of pretty villages including Hinton St George, West Chinnock and Stoke Sub Hamdon. There is also a small detour which takes you to the attractive town of Crewkerne with its 15 century church and interesting historic buildings.
Highlights on the route include the beautiful Ham Hill Country Park where you can enjoy fabulous views of Somerset and beyond. Also of interest is the nearby Elizabethan stone-built house at Montacute. This 16th century home has splendid park and gardens and a fine gallery. View Full Details>>
Staple Fitzpaine Herepath
13 miles (21 km)
This is a shared cycle and walking bridleway which forms a loop around Staple Fitzpaine in the beautiful Blackdown Hills AONB.
The route primarily follows a series of off road tracks through wooded areas including Staple Park Wood, Piddle Wood and Birkenhall wood. For cyclists, a mountain bike is advised as several of the off road sections are quite challenging. A good start point for the route is the car park at the ancient earthworks of Castle Neroche. View Full Details>>
Strawberry Line (Yatton to Chard)
11 miles (18 km)
This splendid walk and cycle path runs along a former railway line that used to transport strawberries from Cheddar.
You start by Yatton railway station and head south passing Congresbury and Axbridge before finishing in Cheddar. The route passes apple orchards, open fields and the River Yeo while there are also pleasant woodland sections at King's Wood and Rose Wood. Also on the route is the delightful Millennium Green at Winscombe (perfect place to stop for lunch!) and the tranquil Cheddar reservoir at the end of the route.
If you have time you could continue up to the magnificent Cheddar Gorge and see this spectacular natural wonder.
N.B - Between Wednesday 2nd September 2015 & Tuesday 15th September 2015, the Strawberry Line between Weston Road & Drove Way (Nye Road) will be closed to all recreational users (including all cyclists, walkers and joggers) to enable the safe delivery of material to the Carditch Drove Solar Farm development. View Full Details>>
Tiverton to Bridgwater
39 miles (62 km)
Travel from Devon into Somerset on this lovely largely traffic free ride along National Cycle route 3.
You start with a cruisy long stretch along the Great Western Canal before country roads take you to Taunton. At Taunton you can enjoy another waterside stretch along the Bridgwater and Taunton Canal which takes you all the way to Bridgwater. View Full Details>>
Two Tunnels Greenway
11 miles (18.5 km)
This is a super, shared cycling and walking path making use of a disused railway path through Bath and the surrounding countryside. The path takes you through Bath and then on into some splendid Somerset countryside before following the Kennet and Avon Canal Towpath and the River Avon back into Bath. View Full Details>>
Warminster to Frome
11 miles (18 km)
Follow National Cycle route 24 from Wiltshire into Somerset on this ride through the splendid Longleat Estate. The ride passes through woodland and then the deer park, with Longleat House stately home another highlight. With 900 acres of 'Capability' Brown landscaped parkland cycling through Longleat is a wonderful experience.
After leaving the park you head towards Frome crossing the River Frome as you go. The ride finishes in Frome town centre near the tourist information centre and rail station. View Full Details>>
Wimbleball Lake
7 miles (12 km)
Enjoy cycling and walking trails around this large lake on Exmoor. There is a super walking trail running around the perimeter of the lake. You'll enjoy long waterside sections, many peaceful woodland trails and views of the River Haddeo. This route is the round the lake walk but there are also a number of cycle trails with cycle hire available too. The three well surfaced trails are great for riders of all abilites. The easy green graded trail runs for just over a mile adjacent to the lake. It's perfect for families looking for a safe traffic free ride.
It's easy to extend your walk and explore the surrounding countryside. You could enjoy a riverside walk along the River Haddeo near Hartford or you could climb Haddon Hill at the southern end of the lake, and enjoy splendid views across Exmoor.
The park has excellent facilites with a cafe, cycle hire and parking available. Wimbleball Lake is located a few miles east of Dulverton.
To continue your walking in the area you could head a few miles east and visit Clatworthy Reservoir. Here you will find a great 5 mile walking trail around the perimeter of the lake.
Just to the north you can also pick up the Samaritans Way South West and explore the Brendon Hills and Combe Sydenham Country Park. View Full Details>>
Yeovil Country Park
3 miles (4.5 km)
This park, also known as Nine Springs Country Park, is situated in Yeovil, near the town centre. You will see rivers, lakes, waterfalls, open grassland, woodland and a children's play area as you pass through the 127 acres of the park. There are splendid views of the Dorset Hills and an abundance of wildlife with water voles, kingfishers, green woodpeckers and otters visitors to the park.
The route below is devised for walkers but there is also a flat linear cyclepath which follows the line of the old railway and links the different areas of the country park. View Full Details>>
Yeovil to Sherborne
10 miles (16 km)
This short route follows National Cycle route 26 from Yeovil in Somerset to Sherborne in Dorset.
The route starts near Yeovil Penn Mill rail station and follows an off road cycle track through Yeovil and round the Nine Springs Country Park. The route then follows National Cycle 26 along country roads finishing at Sherborne Abbey. View Full Details>>
Panoramio: Photos are copyrighted by their owners