Anglesey Walks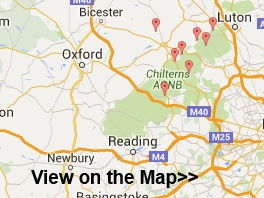 This beautiful island off the north-west coast of Wales is a wonderful place for walkers. With beautiful coast, lovely beaches, imposing mountains, lush countryside and pretty nature reserves there is something for everyone to enjoy. Highlights include the lovely Cemlyn Bay Nature Reserve with its shingle beach and pretty lagoon.
Also of note is the splendid Breakwater Country Park where you can climb Holyhead Mountain for wonderful views over the island.
Please use the links below to view full route information including descriptions, elevation profiles, interactive maps and GPS downloads.
You can also view an overview map of all the routes in the using the Anglesey Walk Map
Route Name
Photo
Distance
Description
Anglesey Coast Path
121 miles (195 km)
Follow the beautiful coastline of the Isle of Anglesey on the fabulous walk. The Isle of Anglesey Coastal Path falls within an Area of Outstanding Natural Beauty covering 95% of the coast. It passes through landscape that includes a mixture of farmland, coastal heath, dunes, salt-marsh, foreshore, cliffs, woodland and a National Nature Reserve.
Highlights on the route include the lovely Cemlyn Bay Nature Reserve with its shingle beach and pretty lagoon. It's a great place for wildlife spotting with various coastal birds to look out for. These include Ringed Plover, Arctic Terns, Oystercatcher and Shelduck. The colony of Sandwich terns is the third largest in the UK.
Also of note is the splendid Breakwater Country Park where you can climb Holyhead Mountain for wonderful views over the island.
Also on Holyhead is the spectacularly positioned South Stack Lighthouse. You can descend the 400 steps to the island and enjoy fabulous views on the way. The area also includes the South Stack RSPB nature reserve where you can look out for puffins and porpoises.
At Red Wharf Bay is area of outstanding natural beauty located on the east coast of Anglesey. The coast path passes right along this expansive bay with its rock pools, beautiful beaches and pretty village. Just east of the bay the path takes you to Penmon Point where you can visit the Trwyn Du Lighthouse and enjoy wonderful views towards Puffin Island, Great Orme and Snowdon.
Newborough Forest and Llanddwyn Island are located at the southern tip of the island. The tidal island is a magical place with wonderful views across the Menai Strait, a 19th century lighthouse and an atmospheric ruined old chapel. View Full Details>>
Beaumaris Castle and Coast
2 miles (3 km)
Visit the fascinating 13th century Beaumaris Castle and then enjoy a coastal section on this walk in the town of Beaumaris in Anglesey. The castle was built by Edward I towards the end of the 13th century in order to stamp his authority on the Welsh. However, it was never fully completed with money and supplies running out before the fortifications were finished. It's a hugely impressive sight with UNESCO considering Beaumaris to be one of 'the finest examples of late 13th century and early 14th century military architecture in Europe'. They have classed it as a World Heritage site.
After exploring the castle you can enjoy a walk along the Anglesey Coast Path towards Fryars Bay. There's great views over the Menai Strait towards Lavan Sands, Ceredigion and Snowdonia.
From Beaumaris you can take a boat trip to visit Puffin Island.
You can extend your walk by continuing north along the Anglesey Coast Path to Penmon Point. Here you'll find the Trwyn Du Lighthouse and great views towards Puffin Island, Great Orme and Snowdon. There's also nice pebble beaches and seals and dolphins to look out for. View Full Details>>
Breakwater Country Park
4 miles (7 km)
Enjoy over 100 acres of coastal country park on this walking route in Holyhead, Anglesey. There are fabulous views of Holyhead Mountain, the Irish Sea and the Skerries - a group of offshore islands about 7 miles from the coast. The park includes a nature trail, various other footpaths, a visitor centre and good parking facilities.
The Anglesey Coast Path runs through the park so there is scope for continuing your walk along the coast in either direction. Just along the coast you will come to the spectacular South Stack Lighthouse. Here you can descend the 400 steps to the island and enjoy fabulous views on the way. The area also includes the South Stack RSPB nature reserve where you can look out for puffins and porpoises.
If you head in the other direction through Holyhead you will soon come to the lovely Penrhos Beach and Penrhos Coastal Park. The park has lovely coastal views and waymarked nature trails where you can look out for the resident red squirrels. View Full Details>>
Cemlyn Bay
2 miles (2.5 km)
Enjoy a stroll along Cemlyn Bay and lagoon on this delightful coastal walk on the Isle of Anglesey. The circular path starts at the car park at the north western corner of the reserve and runs along the coast next to Cemlyn Bay before heading inland and circling the lagoon. You can enjoy a stroll along the shingle beach and around the little rock pools before heading towards the nearby Wilfa Power Station. The countryside around the reserve is also very attractive with wildflowers, orchids and heather to enjoy in the summer months.
It's a great place for wildlife spotting with various coastal birds to look out for. These include Ringed Plover, Arctic Terns, Oystercatcher and Shelduck. The colony of Sandwich terns is the third largest in the UK.
The Anglesey Coast Path passes the reserve so you could pick this up to extend your walk.
You can virtually explore the area south of the lagoon by clicking on the google street view link below! This shows the good surfaced footpaths that you will find on the site. View Full Details>>
Holyhead Mountain
2 miles (3.5 km)
Climb to the summit of  Holyhead Mountain on this walk on Holy Island, Anglesey. From the 722 feet (220 m) summit there are magnificent views towards the Isle of Man, the Skerries and the mountains of Ireland.
The walk starts from the car park at the lovely Breakwater Country Park. The park covers 100 acres and includes a nature trail, a large pond and a visitor centre. You then follow the coast path to North Stack before ascending the mountain. The mountain is historically significant with a late Roman watchtower at the summit and an Iron Age stone circle settlement near its foot. The area is wonderful for wildlife watching with puffins, stonechats and oyster catchers to look out for. You may also see grey seals in the summer months.
If you would like to extent your walk you could continue along the coast to South Stack Lighthouse. Here you can descend the 400 steps to the island and enjoy fabulous views on the way. The area also includes the South Stack RSPB nature reserve where you can look out for puffins and porpoises. View Full Details>>
Llanddwyn Island
4 miles (6 km)
This walk explores Llanddwyn Island (Ynys Llanddwyn) on the Isle of Anglesey. The small tidal island is a stunningly beautiful location with rolling dunes, rocky outcrops, sandy beaches, lovely bays and the atmospheric ruins of St Dwynwen's Church.
You can park at the Newborough Warren car park just to the north east of the island. Then follow the woodland trails through Newborough Forest to reach the island. Footpaths then head south toward the Twr Mawr lighthouse which marks the western entrance to the Menai Strait. The noteworthy structure is similar in style to the Anglesey windmills and stands at a height of 33 feet (10 m). From here there are fabulous views to Snowdonia and the Lleyn Peninsula.
The island is attached to Newborough Forest where you can extend your walk if you have time. The large coastal forest forms part of the Newborough Warrent Nature Reserve where you can look out for wildlife including oystercatchers, lapwings, curlew, skylarks and meadow pipits.
The long distance Anglesey Coast Path also passes the island. You can follow the trail north and visit the lovely Malltreath Sands and the Afon Cefni. Following the path east will take you along the Menai Strait to Menai Bridge.
You can virtually explore the island using the google street view link below! View Full Details>>
Llyn Alaw
1 miles (2 km)
Enjoy a stroll along this large reservoir on the Isle of Anglesey. The lake cover 770 acres and has a number of walking trails along the water. There are also wildflowers, butterflies and bird hides where you can look out for the wide variety of birds that visit the lake.
Just to the south you can visit Llyn Llywenan for more nice views and trails. View Full Details>>
Newborough Forest
8 miles (13 km)
Explore this fabulous coastal forest in Anglesey on this cycling and walking route in Wales. There are miles of trails through the peaceful woodland leading you to the stunning Llanddwyn Bay and Newborough Warren Nature Reserve. This large dune, mudflat, saltmarsh and beach system attracts a large lumber of coastal birds including oystercatchers, lapwings, curlew, skylarks and meadow pipits.
The forest is attached to the wonderful Llanddwyn Island. The island has nice footpaths leading to the ruins of St Dwynwen's Church and the Twr Mawr lighthouse. From the island there are wonderful views of the Menai Strait to Snowdonia and the Lleyn Peninsula.
The Anglesey Coast Path runs past the site so you could pick this trail up and continue your exercise. Heading east will take you along the Menai Strait to Menai Bridge while heading north will take you along Malltreath Sands to Malltreath. View Full Details>>
Parys Mountain
5 miles (8 km)
This circular walk on the Isle of Anglesey visits the fascinating disused copper mines of Parys Mountain. The mountain was mined for copper ore in the early Bronze Age and dominated the world's copper market during the 1780s, when the mine was the largest in Europe. The mines are an extraordinary sight, rich with various ores and minerals. The striking mixture of colours and shadows from the undulating hills are very picturesque. From the elevated position there are wonderful views of the Anglesey coast and countryside. There is also an old windmill and a number of pools/ponds.
The walk starts from the little village of Penysarn where there is a car park (You could also start from the car park at the northern end of the mountain on the B5111. This is shown on the street view link below).You then follow waymarked footpaths around the mountain with views towards Almwich Port to the north and the nearby Trysglwyn wind farm to the south. A unique walk it is well worth bringing your camera to capture this extraordinary landscape.
Cyclists can reach the mountain by following the wonderful Copper Trail Cycle Route which is named after the mountain. View Full Details>>
Penmon Point
1 miles (1.5 km)
This walk on Penmon Point visits the Trwyn Du Lighthouse where you can enjoy lovely views towards Puffin Island, Great Orme and Snowdon. It's a splendid section of the Anglesey Coast with nice pebble beaches, interesting rock formations and some nice coastal countryside. It's also great for wildlife watching with seals and dolphins to look out for. 
You can park at the car park next to the excellent Pilot House cafe and pick up a good walking trail to the lighthouse on Black Point. Then explore the area on more coastal paths. The village of Penmon is also well worth exploring. It has a fascinating history with the 12th century Pemon Priory. Here you can explore the ancients hermits well, the magnificent dove house and the ancients church.
You can extend your walk by heading west along the Anglesey Coast Path and visiting the splendid Red Wharf Bay. Here you'll find beautiful beaches, rock pools and interesting rock formations. The bay is an area of outstanding natural beauty and well worth a visit.
If you head south along the coast path you will soon come to Beaumaris Castle. The 13 century castle is hugely impressive and there are wonderful views over the Menai Strait towards Lavan Sands, Ceredigion and Snowdonia from the coast path. From Beaumaris you can take a boat trip to visit Puffin Island. View Full Details>>
Penrhos Coastal Park
2 miles (3.5 km)
This lovely coastal park consists of woodland trails and nice coastal views. The area is a country park and nature reserve with waymarked nature trails and lots of wildlife to look out for. Highlights are the resident red squirrels, badgers and various wildfowl around the two large ponds. You can also enjoy a stroll to Penrhos beach. Here you can enjoy splendid views across the bay and study some interesting rock formations.
Cyclists can visit the reserve by following National Cycle Route 8 from Holyhead. It's a lovely ride passing Penrhos beach before arriving at the park.
This route starts at the car park at Penrhos beach and follows a cycling and walking trail through the park to Beddmanarch Bay.
The Anglesey Coast Path runs through the park so you can pick this up to extend your walk. If you follow it along the coast you will come to Breakwater Country Park where you can climb Holyhead Mountain for wonderful views over Anglesey, the Isle of Man, the Skerries and the mountains of Ireland. View Full Details>>
Plas Newydd
2 miles (4 km)
This walk takes you through the woodland and gardens surrounding this mansion in Llanfairpwll, Anglesey. The house is situated on the Menai Strait so there are fabulous views across the water towards Snowdonia. Woodland trails take you to a pretty rhododendron garden, while there is also a spring garden and Australasian arboretum with an an italianate-style summer terrace.
You can also explore the house which was Lord and Lady Anglesey's family home. It contains Rex Whistler's largest ever painting and fine 1930s furniture.
If you would like to continue your walking in the area then you could pick up the Anglesey Coast Path which runs past the house. Penrhyn Castle is also not far away and has 60 acres of beautiful grounds to explore. View Full Details>>
Red Wharf Bay
8 miles (13 km)
This walk uses part of the Anglesey Coast Path to explore this expansive sandy bay located on the east coast of Anglesey. The area is also an area of outstanding natural beauty with fabulous coastal views and some lovely countryside. There's also lots of pretty pools and eroded rock formations to look out for.
This walk starts at the car park at the village of Red Wharf Bay and picks up the coast path to take you around the bay. It's a good path which runs along the beach with the option of climbing into the forest around Mynydd Llwdyiarth.
National Cycle Network Route 5 runs through the village of Pentraeth which is just south of the bay. You can cycle to the village and then head along Lon y traeth to take you down to the bay.
To extend your walk you can continue along the coast path to the village of Benllech. This will take you through St David's Park.
If you continue east along the coast you will soon come to Penmon Point. Here you'll find the Trwyn Du Lighthouse and great views towards Puffin Island, Great Orme and Snowdon. There's also nice pebble beaches and seals and dolphins to look out for. View Full Details>>
South Stack Lighthouse
1 miles (1 km)
Visit this spectacularly positioned lighthouse and the wonderful South Stack Cliffs RSPB nature reserve on this walk in Anglesey.
The walk starts from the car park a short distance from the lighthouse. You then descend 400 steps on to the island. It's a short but wonderful path with craggy cliffs and wonderful coastal views to enjoy as you descend. On a clear day you can see to the Isle of Man and the mountains of Ireland.
After climbing back up the steps you can explore the South Stack Cliffs nature reserve on more splendid coastal paths. The reserve consists of heathland with wildflowers and an abundance of wildlife. Look out for coastal birds including Chough, Guillemot and Puffins. You may also see porpoises in the water below.
Please note that although this is a short walk the climb back up the steps is quite challenging so you need to be in reasonable shape!
To extend your walk you can easily pick up the Anglesey Coast Path and follow it along South Stack Road to Penrhosfeilw. In the other direction you will find Holyhead Mountain and Breakwater Country Park. Here you can enjoy a nature trail and wonderful views of the Irish Sea and the Skerries.
The google street view link below will give you a great panoramic view of the area from the car park. View Full Details>>
Panoramio: Photos are copyrighted by their owners