Arnside and Silverdale Walks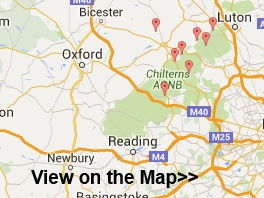 This Area of Outstanding Natural Beauty, sits  on the border between Lancashire and Cumbria adjoining Morecambe Bay.
It's a splendid place for walkers with hill climbs, beaches, sheltered coves, woodland trails and nature reserves with an abundance of wildlife.
Please use the links below to view full route information including descriptions, elevation profiles, interactive maps and GPS downloads.
You can also view an overview map of all the routes in the using the Arnside and Silverdale Walk Map
Route Name
Photo
Distance
Description
Arnside Knott
2 miles (2.5 km)
This small hill in the Arnside and Silverdale AONB is a popular beauty spot and internationally important wildlife area. The hill is a mixture of limestone grassland, woodland, wet meadow, scree and scrub. It is renowned for its butterflies and flowers. From the high point there are fabulous views over Silverdale and the coastal estuary towards Grange over Sands, Morecambe Bay and the Lake District fells.
This circular walk starts at the car park by the hill and takes you to the viewpoint and through the woodland on public footpaths.
You can continue your walk by picking up the Cumbria Coastal Way which starts at the nearby Milnthorpe Sands. Or you could visit the nearby Leighton Moss Nature Reserve. Also nearby is Warton Crag nature reserve with its rare butterflies and plants.
Just to the south, you can follow footpaths to Eaves Wood and enjoy a climb to the Victorian Pepperpot monument on King William's Hill. View Full Details>>
Arnside to Silverdale
5 miles (7.8 km)
A delightful coastal walk from Cumbria into Lancashire in the Arnside and Silverdale AONB. It's an interesting and attractive stretch of coastline with rocky outcrops, shingle beaches, peaceful coves and wonderful views across Morecambe Bay. The route includes a mixture of footpaths, woodland and beach walking. There's also great views of the Lake District mountains in the distance.
Starting from Arnside the walk follows the coastline around Blackstone Point, Arnside Park and Far Arnside before coming into Silverdale. Silverdale is a nice village with a village school, library, two village halls and two churches. You can enjoy refreshments at one of the pubs or cafes at the end of the walk.
You can turn this route into a longer circular walk by returning to Arnside via the fine viewpoint on Arnside Knott. There's more great views over Grange over Sands, Morecambe Bay and the Lake District fells from the elevated position.
You could also head east across Silverdale Green and visit the lovely Leighton Moss Nature Reserve where there's an abundance of wildlife including breeding bitterns, starlings, bearded tits, marsh harriers and red deer. View Full Details>>
Cumbria Coastal Way
182 miles (293 km)
Explore the wonderful coastline of Cumbria on this splendid long distance path. The walk begins at Silverdale and runs through a series of fascinating Cumbrian coastal towns and villages, before finishing near Gretna on the border with Scotland. Spectacular cliff tops, peaceful estuaries, beaches, mountains, rivers and canals are all features on this popular route.


Silverdale, Lancashire
Arnside
Grange-over-Sands
Greenodd
Ulverston
Barrow-in-Furness
Askam-in-Furness
Kirkby-in-Furness
Broughton-in-Furness
Millom and the lovely Hodbarrow Lakes Nature Reserve
Ravenglass
Seascale
St. Bees
St. Bees Head
Whitehaven
Workington
Maryport
Allonby
Silloth
Abbeytown
Burgh by Sands

Walk highlights include Morecambe Bay, the Solway Coast, the Lake District mountains, the red sandstone cliffs of St. Bees Head, a waterside section along the River Eden into Carlisle and views of Hadrian's Wall.
The video below shows the lovely views from Grange-Over-Sands and Arnside. From here you can see the Lake District Mountains and Morecambe Bay in the distance.
The walk has been designed for all abilities with very few strenuous climbs. It is also very accessible with train stations and bus routes dotted along the route. The walk is well waymarked with a dark green and yellow disc. View Full Details>>
Eaves Wood
2 miles (3 km)
Explore Eaves Wood and enjoy a climb to the Pepperpot on this walk in the Arnside and Silverdale AONB. There's nice footpaths taking you through shady ancient woodland with limestone pavement supporting rare plants and wildlife.
The walk starts from the parking area on Park Road, just south of the woods. Follow the trail north to enter the woods where you can pick up the woodland trails heading west. The trails take you up to King William's Hill where you will find the Pepperpot monument. The unusual structure was built in 1887 to commemorate the golden jubilee of Queen Victoria. From the viewpoint there are splendid views over the coast to Grange over Sands.
The woods are located just to the south of Arnside Knott. To extend your walk you could follow footpaths north across Middlebarrow Plain to the nearby viewpoint. Just to the south east you will find Leighton Moss Nature Reserve. There's nice paths taking you around several lakes and lagoons, with a large variety of birdlife to look out for.
Our Silverdale Circular Walk passes through the woods. You could pick this up and visit the beach and village. View Full Details>>
Lancashire Coastal Way
65 miles (105 km)
Travel along the beautiful Lancashire coast from Silverdale to Freckleton on this fairly easy walk.
You start off at Silverdale and head south to Morecambe Bay passing Warton and Bolton-Le-Sands. At Morecambe you'll pass the Eric Morecambe statue with great views over the bay towards the Lake District. There's also a great deal of coastal wildlife to look out for including Cormorants, Curlews, Lapwings and Oystercatchers. The area includes Hest Bank and is a RSPB reserve with sandflats and saltmarshes that attract thousands of birds. As such it is considered the second most important estuary in the UK.
 From Morecambe you head inland towards Lancaster and along the River Lune to Glasson.
The next section takes you to Knott End on Sea where you catch the ferry to Fleetwood and continue south towards the world famous seaside resort of Blackpool with the iconic tower and pleasure beach.
The final section runs through the pretty resort of Lytham St Annes with Fairhaven Lake at Ansdell, views over the Ribble Estuary and the landmark windmill on Lytham front the highlights. From Lytham you continue to the finish point at the village of Freckleton. There's lots of wildlife to look out for on the river and views of the planes taking off as you pass Warton Aerodrome on this final leg. There's also good views of the Pennine Hills and the Bowland Hills as you finish the walk. View Full Details>>
Leighton Moss Nature Reserve
2 miles (4 km)
This large nature reserve in Silverdale, is the perfect place for a peaceful walk in beautiful surroundings. Leighton Moss is the largest reedbed in the north west and has a number of well laid out trails for you to explore the area. An abundance of wildlife can be seen in the reserve including breeding bitterns, starlings, bearded tits, marsh harriers (see video) and red deer. There is also a fantastic cafe in a converted barn.
Leighton Moss is located in the Arnside and Silverdale AONB and on the Lancashire Coastal Way walking route so there is scope for continuing your walk towards Arnside or Carnforth. You could also pay a visit to the nearby Arnside Knott. This small hill has woodland walks and fabulous views over Silverdale and the coastal estuary. Also nearby is Warton Crag nature reserve with its rare butterflies and plants.
Just to the north west you can visit Eaves Wood and enjoy a climb to the Victorian Pepperpot monument on King William's Hill.
The reserve is located right next to Silverdale railway station so is easy to access. View Full Details>>
Limestone Link - Cumbria
12 miles (20 km)
This walk crosses the Limestone Hills from Arnside to Kirkby Lonsdale in Cumbria.
You start in Arnside and head east to Holme through Underlaid Wood. You then pass over the rocky fells at Holmepark and Clawthorpe with views of Newbiggin and Hutton Roof Crags and Farleton Fell as you go. The walk comes to an end just outside Kirkby Lonsdale. View Full Details>>
Silverdale
4 miles (7.2 km)
A circular walk from Silverdale railway station, taking you to Eaves Wood, Elmslack, the coastal path and Silverdale Green. There's much to enjoy in this lovely area which forms part of the wider Arnside and Silverdale AONB. You'll experience woodland trails, a climb to a splendid viewpoint and great coastal views over Morceambe Bay.
The walk starts at Silverdale railway station and heads west past Silverdale Golf Club. You then turn left along The Row and climb to the Eaves Wood Nature Reserve. Here you will find ancient woodland with limestone pavement supporting rare plants and wildlife. You can also climb to the Pepperpot monument and enjoy splendid views over the coast to Grange over Sands.
The route then descends through Elmslack to the coast where you pick up a section of the Lancashire Coastal Way long distance trail. Here you'll pass the lovely Silverdale Cove where there's a little beach and splendid views across the bay.
Follow the coast path south to Shore Road where you turn inland towards the village. It's a pretty village with a village school, library, two village halls and two churches. You can stop for refreshments at one of the pubs or cafes.
The final section takes you across Silverdale Green to return to the train station.
To extend the walk you can head east into the lovely Leighton Moss Nature Reserve, the largest reedbed in the north west.
Also nearby are the splendid climbs to Arnside Knott and Warton Crag. View Full Details>>
Warton Crag
3 miles (5 km)
This limestone hill near Carnforth stands at 163 metres (535 ft) making it the highest point in the Arnside and Silverdale AONB. It is also a nature reserve with grassland, ancient semi-natural woodland and limestone pavement, supporting some of Britain's rarest butterflies. From the high point there are fabulous views of the River Keer estuary, Morecambe Bay, the Forest of Bowland, the Lake District Fells and the Yorkshire Dales.
The area supports rare plants such as Rigid Buckler Fern and Juniper, Pale St. John's Wort and Angular Solomon's-seal. In the woodland area you can find Wood Anemone, Bluebell and Primrose as well as Early Purple Orchid, Violets and Pignut. It is also home to many rare butterflies including Pearl Bordered Fritillary, Small Pearl Bordered Fritillary and High Brown Fritillary.
If you would like to continue your walk you could head to the nearby Leighton Moss Nature Reserve where you will find the largest reedbed in the north west and an abundance of wildlife. The Lancashire Coastal Way also runs past Warton Crag so you could pick this up and head towards Arnside Knott where you can find more interesting wildlife and plantlife. View Full Details>>
Panoramio: Photos are copyrighted by their owners