Abergavenny Walks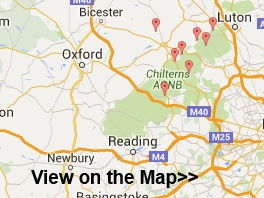 Abergavenny is a fantastic base for walkers with a number of popular hill climbs starting in or near to the town. The challenging climbs to the Skirrid, Blorenge and the Sugar Loaf can all be started from the town. There's fantastic scenery with far reaching views over the Brecon Beacons to enjoy.
The town also offers easier waterside walks along the River Usk and the Monmouthshire and Breacon Canal.
Use the filter to show walks of a certain type such as woods, reservoirs, hills, long distance, country parks, canals and rivers.
In the spring walkers flock to the beautiful bluebell woods in Abergavenny. Click the 'Woodland' button below to see these.
Use the links to view full route information including elevation profiles, interactive maps and GPS downloads.
You can also view an overview map of all the routes in the using the Abergavenny Walk Map>>
Route Name
Distance
Description
Abergavenny Castle Meadows and Linda Vista Gardens
1 miles (2 km)
This lovely circular walk takes you around the pretty meadows surrounding Abergavenny Castle. You'll also enjoy a riverside stroll along the River Usk and a visit to the delightful Linda Vista Gardens.
The route starts near the tourist information centre in Abergavenny and takes you along the River Usk on a good path which is also open to cyclists. The path then heads to Linda Vista gardens, which is a well laid out public park with a variety of plants and flowers. You then pass the ruins of the 11th century Abergavenny Castle where there is a good museum detailing the history of the castle.
Please note, only the first section of the route along the river is open to cyclists.
If you'd like to continue your walking in the area you could pick up the Monmouthshire and Brecon Canal for more waterside footpaths. View Full Details>>
Abergavenny Sugarloaf Walk
7 miles (11.5 km)
This epic circular walk takes you to the summit of Sugarloaf Mountain from the town of Abergavenny. The distinctive hill is a prominent landmark in all directions and a very worthy climb. It's a challenging 7 mile hike with tremendous views for most of the way.
Start the walk in the centre of Abergavenny, near to the bus station and priory. You can then follow roads north through the town to Cantref and Llywyndu. Country lanes here will lead you to the footpaths which will take you up to the Sugarloaf summit which stands at a height of 1,955 feet (596 metres). The far ranging views encompass the Usk Valley, Severn Estuary, the Cotswolds to the east, the Brecon Beacons including Pen y Fan and Corn Du to the west and the Bristol Channel to the south.
After taking in the views you descend to the west and then south to the lovely Mynydd Llanwenarth ridge. After descending the ridge you then pick up the same country lanes and roads to take you back into the centre of Abergavenny.
To continue your walking around the town you could try the climb to Skirrid Fawr which starts in Abergavenny. You could also pick up the long distance Brecon Beacons Way which runs through the area. For an alternative circular route try our Sugarloaf Mountain Walk which starts from the car park at the base of the hill. View Full Details>>
Blaenavon
4 miles (6 km)
This interesting town in Torfaen county is part of the Blaenavon Industrial Landscape, a UNESCO World Heritage Site. There's much to enjoy with a fascinating industrial museum, a heritage steam railway and a popular local mountain to climb. View Full Details>>
Blorenge
7 miles (12 km)
This challenging walk takes you around this prominent hill in the southeastern corner of the Brecon Beacons National Park. The hill is located near Abergavenny and rises to a height of 561 m (1,841 ft).
This popular walk starts at the car park next to Keeper's pond and follows footpaths across the hill before climbing to the summit. There are fabulous views of the Usk Valley, Sugarloaf Mountain and Skirrid Fawr. You'll also pass through the Punchbowl on the eastern side of the hill. This delightful area has a large pond and woodland which attracts a wide variety wildlife.
If you're interested in more hill climbing in the area then Sugarloaf Mountain and Skirrid Fawr are also easily reachable from Abergavenny.  View Full Details>>
Brecon Beacons Way
98 miles (158 km)
Follow the Beacons Way through the centre of the stunning Brecon Beacons National Park. The walk begins at Abergavenny and follows the trail through the park to Llangadog. On the way you will pass some of the most breathtaking scenery in the UK with marvellous views of Sugarloaf Mountain, Skirrid Fawr, Llanthony Priory, The Black Mountains, Talybont Reservoir, Llyn y Fan Fach, Table Mountain and Pen Y Fan - the highest peak in South Wales and southern Britain. View Full Details>>
Clydach Gorge
9 miles (14 km)
This beautiful gorge in the Brecon Beacons includes a steep-sided valley down which the River Clydach flows to the River Usk. View Full Details>>
Monmouthshire and Brecon Canal
37 miles (60 km)
Follow the Monmouthshire and Brecon Canal from Brecon to Newport on this super waterside walking and cycling route. Walkers can enjoy the whole route along canal towpaths while cyclists can follow National Cycle Network routes 4, 47 and 49 from Newport to Pontypool. The cycle path is wide and well surfaced so it's a lovely, safe ride. The cycle section runs for about 12 miles.
The whole route runs from Brecon to Newport passing through the beautiful and dramatic scenery of the Brecon Beacons National Park. The first section runs from Brecon to Talybont-On-Usk via Pencelli. It's a 6.5 mile walk with views of the River Usk and the pretty Brynich Lock.
The canal continues to the delightful Llangynidr locks and then on to Crickhowell and Abergavenny. There's an opportunity here to visit Abergavenny Castle Meadows and Linda Vista Gardens with a small detour from the canal.
The next section runs from Abergavenny to Pontypool, passing the noteworthy Goytre Wharf, with its historic limekilns, boat hire, informative heritage centre and on site cafe.
The final section runs from Pontypool to Newport via Cwmbran. This section is open to cyclists. On the way you'll pass the noteworthy Fourteen Locks. The impressive flight of locks date from the 18th century and includes an excellent visitor centre with a wealth of information about the area. The route finishes shortly after in Newport near the castle. View Full Details>>
Skirrid Fawr
9 miles (14.5 km)
Climb this 486m (1594 feet) mountain in the Brecon Beacons on this challenging walk. Skirrid Fawr (or Ysgyryd Fawr) forms part of the Black Mountains range.
The walk starts in Abergavenny, next to the tourist information centre and follows the Marches Way long distance trail to the summit. Here you will find the ruins of an iron–age hill fort and St Michael's medieval Roman Catholic church. There are splendid views across the Brecon Beacons, Black Mountains, Abergavenny and the surrounding countryside.
The walk descends through woodland areas before rejoining the Marches Way and returning to Abergavenny.
If you'd like to climb another black mountain then the iconic Sugarloaf is also near Abergavenny. The Brecon Beacons Way also runs through the area so you could pick this up to continue your walk. View Full Details>>
Sugarloaf Mountain
5 miles (8 km)
Climb to the summit of this iconic mountain on this challenging circular walk in Monmouthshire, Wales. Sugarloaf is part of the Black Mountains range and stands at a height of 1,955 feet (596 metres).
The walk starts at the car park to the south of the summit near the town of Abergavenny. You head towards the lovely oak woodland of St Mary's Vale where you will pass pretty streams and a variety of woodland wildlife. You continue on to the summit where there are fabulous views of the Severn Estuary, the Cotswolds to the east, as far as the Brecon Beacons including Pen y Fan and Corn Du to the west and the Bristol Channel to the south. There are also great views over the nearby Usk River Valley and Abergavenny. On a clear day you could also see the Shropshire Hills and Somerset.
You descend towards Mynydd Llanwenarth, passing ancient medieval ditches before returning to the finish point, back at the car park.
If you'd like to continue your climbing in the area then the Skirrid Fawr walk also starts in Abergavenny. You could also pick up the splendid Brecon Beacons Way which runs through the area.
To start the hike from the town see our alternative Abergavenny Sugarloaf Walk which starts from the bus station in the town centre and uses an alternative path to climb to the summit. View Full Details>>
Usk Valley Walk
48 miles (77 km)
This super waterside walk follows the River Usk, the Monmouthshire and Brecon Canal and the Brecon and Newport Canal from Caerleon to Brecon. The walk passes through Abergavenny and Usk and is enclosed by beautiful hills for the whole of its length. View Full Details>>