Beddgelert Walks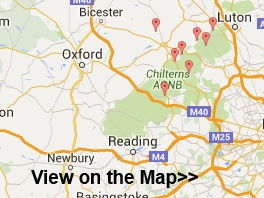 Beddgelert is a great base for exploring the wonderful Snowdonia National Park. The car park in the village provides the easiest access route for climbing Moel Hebog, the mountain which directly overlooks the village.
The village is also close to the start of the Watkin Path to the Snowdon summit. The start point can be found on the A498 about three miles northeast of Beddgelert. 
The walk through the stunning narrow gorge of the Aberglaslyn Pass is another major highlight of the area.
Use the filter to show walks of a certain type such as woods, reservoirs, hills, long distance, country parks, canals and rivers.
In the spring walkers flock to the beautiful bluebell woods in Beddgelert. Click the 'Woodland' button below to see these.
Use the links to view full route information including elevation profiles, interactive maps and GPS downloads.
You can also view an overview map of all the routes in the using the Beddgelert Walk Map>>
Route Name
Distance
Description
Aberglaslyn Pass Beddgelert
1 miles (2 km)
This walk takes you through a stunning narrow gorge in the Snowdonia National Park. The path runs along the running waters of the River Glaslyn with waterfalls, interesting vegetation and wonderful views of the surrounding mountainous scenery. The Welsh Highland Railway runs through the pass so look out for their splendid steam trains as you go.
The walk starts from the National Trust car park in Nantmor village south of Beddgelert. From here it is a short stroll to the the fisherman's path which will take you along the side of the Aberglaslyn gorge and the River Glaslyn.  The path runs for just over a mile to Beddgelert with mature oak woodland and old bridges over the river to observe. The village of Beddgelert is very picturesque with a fine bridge crossing the River Colwyn and a number of good pubs for refreshment. You can of course start the walk from here if you wish. View Full Details>>
Beddgelert Forest
3 miles (5 km)
This large forest is located near the village of Beddgelert in the Snowdonia National Park. In it you will find miles of walking paths and great mountain bike trails. There are great views towards Snowdon and a nice path around the lovely Llyn Llewellyn. The Welsh Highland Railway also runs through the forest so look out for the fine steam trains as you go. View Full Details>>
Cnicht
3 miles (5.5 km)
Climb to the 'Matterhorn of Wales' on this challenging walk from the village of Croesor in Gwynedd. Although several thousand metres lower, Cnicht has a similar appearance to the famous mountain of the Alps. View Full Details>>
Cwm Pennant
4 miles (6 km)
This circular walk explores the beautiful Cwm Pennant in the Snowdonia National Park. View Full Details>>
Dinas Emrys
2 miles (3 km)
This walk takes you to a historic site on the Glaslyn river in the Snowdonia National Park. View Full Details>>
Llyn Dinas
2 miles (4 km)
Enjoy a nice circular walk around this beautiful lake in the Snowdonia National Park. You can start the walk from the Llyn Dinas car park at the western end of the lake, off the A498. It's about 1.5 miles east of Beddgelert. From the car park pick up the public footpaths heading above the south eastern side of the water. There's some moderate climbing as you head through the woodland above the reservoir. The path eventually takes you to the end of the reservoir where you can cross the Afon Glaslyn and return along the road to the car park. Alternatively you can return the same way through the woods and avoid the road.
To continue your walking in the area you could visit the beautiful Aberglaslyn Pass near Beddgelert. Also nearby are miles of cycling and walking trails in Beddgelert Forest.
Along the Afon Glaslyn you will find Llyn Gwynant which has some nice footpaths along the water and through the surrounding woodland.
The Snowdon Watkin Path also starts from the nearby Nant Gwynant car park. View Full Details>>
Moel Hebog
2 miles (3 km)
This challenging walk climbs Moel Hebog from Beddgelert in the Snowdonia National Park. There's great views of the Welsh coastline and several peaks including Snowdon, Moel Siabod and the Nantlle Ridge. Please note that while this is a great walk the path is not always well defined and there is a degree of scrambling involved.
The walk starts from the picturesque village of Beddgelert with its fine bridge crossing the River Colwyn and a number of good pubs for refreshment. You then follow footpaths out of the village and through a woodland section before ascending the mountain path. At the 783 m (2,569 ft) summit you will find a trig point where you can enjoy some stunning views of the surrounding peaks. The walk can be extended by continuing to the peaks of Moel yr Ogof and Moel Lefn .
The area is great for wildlife spotting. Look out for Buzzards, Red Kites and Perigrine Falcons as you make your way up the mountain.
If you'd like to continue your walking in the area then you could follow the footpath along the Aberglaslyn Pass. You could also visit the nearby Beddgelert Forest where you'll find miles of walking paths and mountain bike trails. View Full Details>>
Mynydd Mawr
5 miles (8 km)
Climb to the 698 m (2,290 ft) summit Mynydd Mawr on this challenging climb in the Snowdonia National Park. On the walk you will enjoy stunning views of Llyn Cwellyn and the surrounding mountains. The walk starts from the village of Rhyd Ddu and follows woodland trails through Beddgelert Forest before climbing above Llyn Cwellyn to Foel Rudd and then on to the Mynydd Mawr summit. There are interesting geological formations, rocky outcrops and breathtakingly beautiful views to enjoy. It's also a fairly quiet walk with most people heading to Snowdon from Rhyd Ddu.
If you'd like to continue your climbing in the area then the Snowdon Rhyd Ddu Path starts from the village too. You could also head along the wonderful Nantlle Ridge. View Full Details>>
Nantlle Ridge
9 miles (14 km)
This popular circular walk explores the Nantlle Ridge range of mountains in the Snowdonia National Park. View Full Details>>
Snowdon Rhyd Ddu Path
7 miles (12 km)
The Rhyd Ddu Path is one of the six main routes to the summit of the highest mountain in Wales. It is considered to be one of the quietest and most beautiful, though there are some challenging sections where care should be taken.
The path begins in the car park in the village of Rhyd Ddu and ascends to Pen ar Lon, Rhos Boeth and Llechog, before reaching the 1,085 metres (3,560 ft) summit. On the asent you will enjoy magnificent views of Llyn y Gadair and Llyn Cwellyn lakes, and the summits of Moel Hebog, Moel yr Ogof, Moel Lefn, Mynydd Drws y Coed and Mynydd Mawr. From the Snowdon summit there are views over Snowdonia, Ireland, the Isle of Man, the Peak District and the Lake District.
For an exhilarating circular ridge walk, taking in the Crib Goch ridge, try the Snowdon Horseshoe. View Full Details>>
Snowdon Watkin Path
7 miles (12 km)
The Watkin Path to the Snowdon summit is considered to be the most challenging of the available routes as it starts from the lowest elevation. It is, however, very pretty with attractive woodland and waterfalls near the start.
You can start your walk from the good sized Nant Gwynant car park off the A498. Then if you head south over the Afon Glaslyn you will soon come to the start of the Watkin path on your right. You head north along the path, passing through woodland before a waterside stretch along the Afon Cwm Llan. You'll pass some lovely waterfalls before coming to the Gladstone Rock. The rock is dedicated to the Prime Minister William Gladstone, who opened the path in 1892.
The path continues north from the rock with great views over the Glaslyn estuary and Llyn Glaslyn lake below. The next section from Bwlch y Saethau  is quite challenging with a very steep incline and loose stones. Shortly after you reach the summit where you are rewarded with magnificent views towards Ireland, the Isle of Man and the Lake District.
There's several other routes across Snowdon to try. If you would like to do a circular walk then the Snowdon Horseshoe is a good option.
For a longer but less demanding climb try the Llanberis Path.
The beautiful Llyn Gwynant and Llyn Dinas are also very close to the start of this route. You could visit these two lovely lakes from the same car park.
You can virtually climb to the summit using the google street view link below! View Full Details>>