River Walks Near Me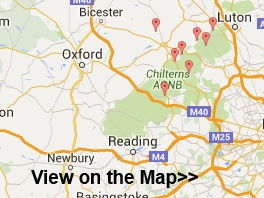 The UK is great for riverside walking with hundreds of relaxing trails to try. On the way you can expect to see weirs, old bridges and lots of water loving wildlife.
Use the
River Walks Near Me Map>>
to see the riverside trails near your current location.
The map will auto detect your location and display markers for each of the walks. Clicking on the marker will then open a popup window with links to the walk details page where you can view Ordnance Survey walk maps, and if you are on a mobile device, a mobile map with location tracking.