Cardiff Cycle Routes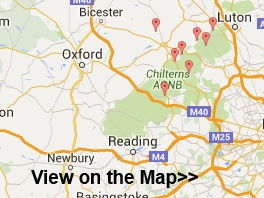 There's several signed National Cycle Network routes running through the Cardiff area. One of the highlights is the tremendous Taff Trail which you can follow into the Brecon Beacons.
There's also a number of country parks and the lovely Fforest Fawr nearby. These all have some nice traffic free cycle paths to try.
Afan Forest Park is a little further afield but still reachable from the city. It's got a selection of fine mountain bike trails including the well known Penhydd Trail  and Skyline Trail.
Use the links to view full route information including elevation profiles, interactive maps and GPS downloads.
You can also view an overview map of all the routes in the using the Cardiff Cycle Map>>
Route Name
Distance
Description
Cardiff to Bridgend
32 miles (52 km)
This lovely largely off road ride follows National Cycle routes 8, 4 and the Taff Trail from Cardiff to Bridgend.
You start on the River Taff in Cardiff and head along the river northwards passing the Millennium Stadium and Cardiff Castle. There are also views of the attractive riverside Bute park and the Weir on the Taff near Maindy as you leave the centre of Cardiff. You soon come to Radyr and then onto Castle Coch (the red castle) before passing through the village of Nantgarw. The ride continues along the river through Glyntaff and on to Pontypridd where you cross the River Taff.
From Pontypridd you continue on road to Tonyrefail before joining an off road section along the River Ogmore which takes you to Blackmill, and then onto Bridgend. View Full Details>>
Cardiff to Caerphilly
12 miles (20 km)
This is a lovely ride that follows National Cycle route 8 and the Taff Trail from Cardiff to Caerphilly. View Full Details>>
Cardiff to Newport
28 miles (45 km)
This is a lovely ride that follows National Cycle routes 8 and 47 between these two major Welsh cities. View Full Details>>
Cardiff to Pontypridd
16 miles (25 km)
This lovely largely off road ride follows National Cycle route 8 and the Taff Trail from Cardiff to Pontypridd.
You start on the River Taff in Cardiff and head along the river northwards passing the Millennium Stadium and Cardiff Castle. There are also views of the attractive riverside Bute park and the Weir on the Taff near Maindy as you leave the centre of Cardiff. You soon come to Radyr and then onto Castle Coch (the red castle) before passing through the village of Nantgarw. The ride continues along the river through Glyntaff and on to Pontypridd where you finish near the train station. View Full Details>>