Norfolk Cycle Routes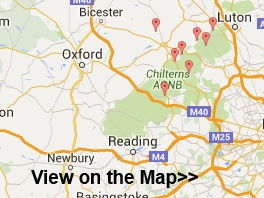 Norfolk is a great place for cyclists as it has some splendid scenery and is largely flat.
The rides below will take you through some of the county's most attractive scenery including the famous Broads and the lovely Norfolk coast.
Cycling highlights include the Norfolk Coast Cycleway - a single 92 mile route running parallel to the coast and taking you on a tour of Norfolk's splendid countryside.

Please also see the Visit Norfolk site for more information on cycling and staying in Norfolk and for bike hire please Click Here
Please use the links below to view full route information including descriptions, elevation profiles, interactive maps and GPS downloads.
You can also view an overview map of all the routes in the using the Norfolk Cycle Map
There are several National Cycle Network signed routes in the county many of which have been mapped and can be viewed and downloaded below.
For more information on NCN routes in the county (including free cycle maps) please click here

For more information on cycle routes in Norfolk including tips, advice and free cycle maps please click here
Route Name
Photo
Distance
Description
Bacton Woods
3 miles (5.5 km)
Bacton Woods, near North Walsham, has several delightful walking and cycle paths running through the forest. This short circular route starts at Bacton car park and follows various paths through the wood, which has 30 species of tree, including Scots and Corsian Pine, Western Hemlock, Douglas Fir and Larch.
The Paston Way and Weaver Way both run through the area, so you could pick up these long distance trails to extend your walk.
The North Walsham and Dilham canal also runs past the western edge of the woods. There's a nice footpath along the towpath to try.
Beccles to Norwich
25 miles (40 km)
Follow National Cycle route 1 from Beccles in Suffolk to Norfolk based Norwich.
This is a fairly flat route on quiet roads and country lanes passing through some attractive countryside and the lovely riverside market town of Lodden.
Highlights on the route include the famous Norfolk Broads with splendlid views of Rockland and Whitlingham Broad on the route. There is also a relaxing spell along the River Yare and through Whitlingham Country Park towards end of the route.
Please click here for more information on this route and others in Norfolk.
Blickling Hall
3 miles (5 km)
The Blickling Hall estate in Aylsham has five thousand acres of parkland, farmland and woodland to explore on foot or by bike. There are three way-marked walks to follow and a lovely family cycle route around the 1 mile long lake. Bike hire is available on site.
You can also take a stroll around the beautiful 55 acre garden. It contains a Parterre, Secret Garden, Orangery and an 18th century Temple.
The Weavers' Way walking route runs through the estate so you could continue your walk along this footpath.
Bure Valley Path
9 miles (14 km)
This walk and cycle track runs along Bure Valley Railway, and the River Bure from Aylsham to Wroxford. The route passes Brampton, Buxton and Coltishall with each having a station if you wish to rest your legs and take a trip on the railway.
Please click here for more information
Bury St Edmunds to Thetford
26 miles (42 km)
This pleasant cycle ride follows National Cycle routes 51 and 13 through Suffolk and into Norfolk.
You start near the ruined abbey at Bury St Edmunds and head through the town and out into the countryside on a traffic free cycle path. The route then passes through a series of delightful villages including Great Barton, Great Livermere and Coney Weston before a woodland section through West Harling Heath and Common. You then follow the River Thet through Brettenham to Thetford.
There are train stations at either end of the ride making it easily accessible.
Dereham to Fakenham
19 miles (30 km)
This ride follows National Cycle routes 13 and 1 through the Norfolk countryside. The route starts in Dereham following National Cycle route 13 to Gressenhall on quiet country roads. The route continues to Brisley and the Gately where you will join National Cycle route 1 taking you into Fakenham, crossing the River Wensum and finishing near the tourist information centre.
Downham Market to King's Lynn
14 miles (23 km)
This easy route through Norfolk follows National Cycle route 11 & 1 from Downham Market to King's Lynn. The route starts near Downham Market tourist information centre and heads north along National Cycle route 11 to Watlington on minor roads. You then meet the River Ouse which leads onto National Cycle route 1 at Seeche Abbey. A lovely off road section takes you all the way to King's Lynn, finishing near the train station.
Ely to Downham Market
24 miles (38 km)
This easy route follows National Cycle route 11 from Cambridgeshire to Norfolk. The route starts near the impressive cathedral in Ely and heads north on an off road section to Little Downham. Country roads take you to a lovely section along the New Bedford River followed by another riverside run along the River Ouse. The route finishes near the tourist information centre in Downham Market in Norfolk.
Fakenham to Wells-Next-The-Sea
12 miles (20 km)
Follow National Cycle route 1 from Fakenham to Wells-Next-The-Sea on this pleasant fairly flat route. The route follows a mixture of quiet country roads and off road cycle paths before finishing at the harbour of this pleasant Norfolk coastal town.
Highlights on the route include Walsingham Abbey and the impressive coastal views as you approach Wells.
Fritton Lake Country Park
6 miles (9.5 km)
This super country park is situated just a few miles from Lowestoft and Great Yarmouth. There are lovely cycling and walking paths around the large lake which is 2.5 miles long.
The Angles Way long distance path runs past the site so you could pick this up and head north to visit the impressive Roman Fort at Burgh Castle.
Gorleston to Lowestoft
9 miles (15 km)
This route follows the Norfolk and Suffolk coastline from Gorleston to Lowestoft. The route follows National Cycle route 1 for part of the route with some off road and some on road sections. There are some lovely coastal views at Hopton on Sea and Corton as you head south from Norfolk into Suffolk with the route finishing at Lowestoft train station.
Great Yarmouth Loop
37 miles (60 km)
This circular route takes you along the attractive Norfolk coast and then on a tour of the Norfolk Broads. The route starts and ends in Great Yarmouth and follows the Norfolk Coastal Cycleway for part of the way.
Holkham Park
7 miles (12 km)
Enjoy a super cycle or walk in this 3000 acre deer park near Wells-Next-The-Sea on the Norfolk coast. National Cycle Network Route 1 passes straight through the centre of the park taking you past the large lake, the Obelisk, the beautiful 18th century mansion and back through peaceful woodland. There are also a number of waymarked walking trails including a lakeside trail and a nature trail with 28 information boards explaining interesting facts about the flora and fauna in the Park. This includes a large herd of Fallow Deer, a smaller herd of Red Deer, Barn Owls and the evergreen oaks imported from Italy.
Holt Country Park
6 miles (9 km)
Explore nearly 100 acres of peaceful woodland in this country park in Norfolk. The park is situated around the River Glaven and contains several delightful trails through the woods including Scots Pine, Oak and Silver Birch. The park includes a Visitors Centre, a waymarked arts trail and a cycle route.
Hunstanton to King's Lynn
22 miles (35 km)
Starting in the coastal town of Hunstanton on The Wash, follow National Cycle route 1 to King's Lynn on the banks of the River Ouse.
Highlights on the route include the splendid coastal scenery at the start and the wooded Sandringham Country Park-the Norfolk retreat for the Queen with beautiful grounds and the impressive Sandringham House. Also, shortly after Sandringham is the village of Castle Rising with its 12th century ruined castle.
King's Lynn to Wisbech
20 miles (32 km)
This very flat ride takes you from Norfolk into Cambridgeshire through the Fenlands and along National Cycle route 1.
The route starts on the banks of the River Ouse in King's Lynn then follows a series of quiet country roads to Wisbech situated by the River Nene.
Marriot's Way
22 miles (36 km)
This wonderful cycle and walking path runs from Aylsham to Hellesdon along the trackbeds of two former railway lines. The route passes Cawston, Reepham,Lenwade, Taverham and Drayton taking you through the Wensum Valley with regular views of the River Wensum to enjoy.
Please click here for more information.
Norwich to Fakenham
29 miles (47 km)
Follow National Cycle route 1 from Norwich to Fakenham on quiet roads and the lovely Marriot's Way. You start with a pleasant spell along the River Wensum through Wensum Park in Norwich before joining the traffic free Marriot's Way. This wonderful trail follows the trackbed of a decomissioned railway line, passing through Drayton, Taverham and Lenwade. The final on road section takes you to Fakenham with more views of the River Wensum.
For more information on this route and nearby routes please click here
Sandringham Country Park
6 miles (10 km)
This huge country park surrounds the Queen's splendid country retreat in Norfolk. There are two waymarked Nature Trails, one 1.5 miles long (2.4km) and the other 2.5 miles long (4km). There are also numerous woodland walking paths to explore while National Cycle Network route 1 runs right through the park, so you can bring your bike.
Sheringham Park
5 miles (8 km)
Enjoy a long cycle or walk through this large National Trust owned park and estate in Norfolk. The parkland surrounds the 19th century Sheringham Hall and includes miles of peaceful woodland trails, beautiful landscaped gardens full of rhododendrons and azaleas and fabulous views of the Norfolk coast. There is also an abundance of wildlife with 3 species of deer and a wide variety of birds and butterflies.
There are 4 lovely way-marked trails in the park. They are colour coded with orange, blue, red and white waymarkers. Cycling is permitted in the park but please do not cycle on the orange trail and keep to reasonable speeds.
Sheringham Park is located about 5 miles west of Cromer and about 6 miles east of Holt. It is just a short walk from the coast where you could pick up the Peddars Way and Norfolk Coast Path which runs through Sheringham.
Thetford to Dereham
28 miles (45 km)
Follow National Cycle route 13 from Thetford to Dereham on this pleasant route.
The route follows a mixture of country lanes and off road paths including Peddar's Way and the Norfolk Coast Path. Also of interest is a spell through the Brecks with its mix of woodland and heathland.
For more information on this route and nearby routes please click here
Wells-Next-The-Sea to Hunstanton
19 miles (30 km)
This route follows National Cycle route 1 between two pretty Norfolk coastal towns.
The route is fairly flat and passes through attractive countryside and the pretty villages of Burnham Thorpe and Burnham Market.
The final stretch takes you along the Hunstanton coast with splendid views of The Wash and the Hunstanton cliffs. The seaside town of Hunstanton is unique as the only east coast seaside resort in England where the sun can be seen to set over the sea.
Whitlingham Country Park
2 miles (3.5 km)
Enjoy a peaceful cycle or walk around the lovely Whitlingham Country Park on the outskirts of Norwich. The park is situated on the River Yare and has a number of lakes, so is perfect for a relaxing waterside ride or walk.
The park also contains the Whitlingham Outdoor Education Centre where you can try a number of activities including windsurfing, sailing, archery, kayaking.
If you'd like to continue your walking in the area then you try the lovely Norwich Riverside Walk along the River Wensum.
Your Submitted Routes
Photos are copyrighted by their owners