Edinburgh Walks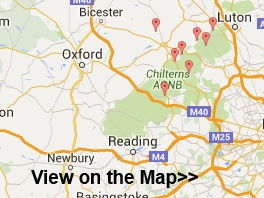 Scotland's capital city is a fine place for walkers with canals, mountains, country parks and coast to enjoy. Highlights include the geologically fascinating Holyrood Park with the climb to Arthur's Seat a must for hiking fans. The views over the city to the coast are a splendid sight.
For an easier, waterside walk try the Union Canal which runs through the city to Falkirk.
Use the filter to show walks of a certain type such as woods, reservoirs, hills, long distance, country parks, canals and rivers.
In the spring walkers flock to the beautiful bluebell woods in Edinburgh. Click the 'Woodland' button below to see these.
Use the links to view full route information including elevation profiles, interactive maps and GPS downloads.
You can also view an overview map of all the routes in the using the Edinburgh Walk Map>>
Route Name
Distance
Description
Almondell and Calderwood Country Park
3 miles (5 km)
Explore 220 acres of country park near Broxburn on this easy cycle or walk. In the park you will find peaceful woodland and a lovely waterside trail running along the River Almond. Almondell is a haven for wildlife - look out for Roe deer, fox, heron, otters and woodpeckers as you make your way through the park.
Also of interest is the excellent Visitor Centre with displays, a gallery, information and a conservatory with a cafe.
If you would like to continue your outing you could head north to the Union Canal. You could follow the towpath east into Edinburgh on foot or bike. View Full Details>>
Arthur's Seat
3 miles (4.5 km)
This is a hugely popular climb to the peak of Arthur's Seat in Edinburgh's Holyrood Park. It's a fairly challenging hike with the hill reaching a height of 251 m (823 ft) at the top. Here you can enjoy panoramic views of the city, the coast and the surrounding mountains.
The site is geologically significant being part of the Arthur's Seat Volcano site of special scientific interest. Like the rock on which Edinburgh Castle is built, the hill was formed by an extinct volcano system of the Carboniferous age, which was then eroded by a glacier about 350 million years ago.
The shortest route to the top is from the Dunsapie Loch, just to the east of the hill. There's a car park there and trails leading up from the loch to the peak, which is a short distance away. This longer circular route climbs to Arthur's seat from Holyrood Palace, just to the north of the hill.
Starting from the car park near the palace, you first bear east before turning west and climbing along Salisbury Crags. There's some fine views back down to the palace from here with the Scottish Parliament and the Firth of Forth also visible on a clear day.
After passing along the crags you pass Gutted Haddie before coming to the summit which is the site of a hill fort. After taking in the wide ranging views you descend towards the remains of St Anthony's Chapel. The atmospheric ruins stand on a rocky outcrop above St Margaret's Loch, commanding excellent views over North Edinburgh, Leith and the River Forth.
From the chapel you continue the descent to St Margaret's Loch where you will see lots of ducks, geese and swans on the water. You then pass the natural spring at St Margaret's Well, before returning to the car park. Near here you can also visit the fascinating Dynamic Earth visitor attraction. The principal focus of Dynamic Earth is to facilitate a better public understanding of the processes that have shaped the Earth (known as earth science). This includes the Big Bang, abiogenesis, plate tectonics and glaciation.
To continue your walking in the area you could head north west and enjoy another climb to Calton Hill. The hill is home to a number of significant monuments and the City Observatory.
Also nearby are Bonaly Country Park and Dalkeith Country Park where there's more nice walking and cycling trails to try. In the parks there's nice woodland trails, reservoirs and riverside paths to enjoy. View Full Details>>
Blackness Castle
1 miles (1.5 km)
This circular walk explores the dramatic Blackness Castle on the Firth of Forth in Linlithgow. View Full Details>>
Blackness to South Queensferry Walk
5 miles (8.7 km)
A coastal walk from Blackness to South Queensferry near Edinburgh. The route follows the John Muir Way for about 5.5 miles with fine views over the Firth of Forth. View Full Details>>
Bonaly Country Park
5 miles (8 km)
This country park is located a few miles to the south of Edinburgh city centre. The park features cycle and walking trails taking you through woodland and open moorland to a series of reservoirs. There are excellent views of the Pentland Hills, Edinburgh, the Lothians, Fife and the Firth of Forth from the park.
The park is located near to the Water of Leith where you will find a lovely,waterside cycling and walking path. This leads to the Union Canal which you can follow into the centre of Edinburgh.
Also nearby is the climb to Arthur's Seat. This splendid hike is a real highlight of the area, commanding fine views over city and the coast. View Full Details>>
Calton Hill
1 miles (1 km)
Enjoy a short walk to Calton Hill in Edinburgh and enjoy lovely views across the city to the coast. It's a short and fairly easy climb with the hill also home to a number of significant monuments and the City Observatory.
The walk starts at the western end of the hill, next to Regent Road. Here you will find the Dugald Stewart Monument, dedicated to the Scottish philosopher. Dugald Stewart was a professor at the University of Edinburgh, holding the chair of moral philosophy from 1786 until his death. From the monument follow the path east to the Nelson Monument, paid for by public subscription and erected on the hill in 1816. You can climb the spiral staircase for enhanced views along Princes Street below. There's also a path off to the side which you can follow to the south viewpoint. This route continues to the National Monument, Scotland's national memorial to the Scottish soldiers and sailors who died fighting in the Napoleonic Wars. The structure is modelled on the Parthenon in Athens but due to the lack of funds, was left unfinished in 1829.  From here there are wonderful views to the Firth of Forth, Arthur's Seat, Salisbury Crags and Holyrood Park.
The walk continues past the monument and heads along Hulme Walk to the North Viewpoint before heading towards the City Observatory. The astronomical observatory was established in 1776 and includes a fine old gothic tower in the southwest corner. The central building is designed in the style of a Greek temple and houses the 6-inch (15 cm) refractor in its dome and the 6.4-inch (16 cm) transit telescope.
To extend your walking in the area, head south east and visit Holyrood Park where you can climb to Arthur's Seat. The park is only a 10 minute walk from Calton Hill and includes several small lochs, a ruined chapel and the fascinating Dynamic Earth. The principal focus of Dynamic Earth is to facilitate a better public understanding of the processes that have shaped the Earth (known as earth science). This includes the Big Bang, abiogenesis, plate tectonics and glaciation. View Full Details>>
Cammo Estate
1 miles (1.7 km)
This walk visits the Cammo Estate Nature Reserve on the north western fringes of the city of Edinburgh. View Full Details>>
Corstorphine Hill
2 miles (3 km)
This walk climbs to the tower and viewpoint on Corstorphine Hill in the city of Edinburgh. View Full Details>>
Cramond to South Queensferry Walk
5 miles (8 km)
This popular coastal walk takes you from Cramond in Edinburgh to South Queensferry. It's a fine stretch of coast with excellent views over the Firth of Forth for the duration of the 5 mile walk. View Full Details>>
Dalkeith Country Park
3 miles (5 km)
This large country park near Edinburgh has a number of excellent walking and cycling paths. The waymarked walking trails run through the ancient oak woodland and along the River Esk which runs through the park. Cyclists can follow the miles of estate roads and then follow a lovely off road path along the River Esk to Musselburgh on the coast.
Look out for an abundance of wildlife including deer, foxes, herons and otters.
To extend your walking in the area you could head into Holyrood Park in the city and climb to Arthur's Seat. This splendid hike is a real highlight of the area, commanding fine views over city and the coast. Also nearby is Bonaly Country Park where there are more good cycling and walking trails to try. View Full Details>>
Duddingston Loch
1 miles (1 km)
This walk takes you around the pretty Duddingston Loch near Holyrood Park in Edinburgh. View Full Details>>
Flotterstone
2 miles (4 km)
This circular walk explores the area around the Flotterstone visitor centre in the Pentland Hills. The 2.5 mile route starts from the car park and follows a waymarked trail towards the pretty Glencorse Reservoir. It's a fairly easy walk with a small climb which provides nice views back down to the water.
Starting from the car park you follow the trails west along Glencorse Burn before a short woodland section leads you to the reservoir. You can then follow a path along the water before climbing toward Castlelaw Hill. From here it is a short descent back to the car park and the finish point of the walk.
On the way look out for the Blue plaque dedicated to Nobel prize winner CTR Wilson. The local man won the prize for physics in 1927, after devising a cloud chamber apparatus to reproduce clouds, which proved invaluable in detecting ionising radiation.
To continue your walking in the area, head west to visit Harlaw Reservoir. The site has a nice 2 mile footpath running around the perimeter with views to the adjacent Threipmuir Reservoir. Another good option is to head towards Livingston and visit Eliburn Reservoir and Cobbinshaw Reservoir where there's more lovely views and lots of wildfowl to look out for on the water.
To the south you will find Gladhouse Reservoir, Edgelaw Reservoir and Portmore Loch which are also very peaceful and beautiful. View Full Details>>
Gullane to North Berwick Walk
11 miles (18.3 km)
This circular walk takes you from Gullane to North Berwick using the coastal path on the outward journey and a section of the John Muir Way on the return leg. There's lovely beaches, sand dunes and splendid views across the Firth of Forth to a series of islands, including the RSPB's Fidra Island. View Full Details>>
Harlaw Reservoir
2 miles (3 km)
This easy walk visits Harlaw Reservoir, near Edinburgh. The site is located near Balerno, about 8 miles south-west of the city centre. It's a lovely, peaceful area with nice views of the surrounding Pentland Hills.
The reservoir has a nice 2 mile footpath running around the perimeter. You can park at the visitor centre car park at the northern end of the water. From here it is a short stroll to the footpath which runs through the waterside woodland. You can extend the walk by heading along the footpath to the adjacent Threipmuir Reservoir where you can also visit Bavelaw Castle.
To continue your exercise, simply head to Balermo and pick up the Water of Leith Walkway. It's a great way to explore the city on a well surfaced cycling and walking trail.
If you'd like to continue your reservoir walking then you could head towards Livingston and visit Eliburn Reservoir and Cobbinshaw Reservoir where there's some lovely views and wildfowl to look out for. Just to the east you will find the Pentland Hills visitor centre at Flotterstone. From here you can enjoy a walk along the Glencorse Burn to Glencorse Reservoir. View Full Details>>
Musselburgh
7 miles (11.2 km)
This historic market town lies just to the east of the city of Edinburgh in East Lothian. It's a lovely place to come for a walk with coastal paths along the Firth of Forth and riverside trails along the Esk to enjoy. View Full Details>>
Pencaitland Railway Walk
7 miles (11 km)
This shared cycling and walking trail runs along a disused railway line in Dalkeith near Edinburgh. It runs for a distance of just under 7 miles on a flat path which is suitable for most abilities. On the way look out for a variety of flora and fauna especially in the summer months when you can see lots of wildflowers. There's also good information boards to look out for. These tell you about the history of the line which was built in 1867 and used until 1965 when it closed.
Start the walk from the public car park just to the south of Carberry Hill. From here you can pick up the waymarked trail and follow it east towards the villages of Ormiston and Wester Pencaitland. The trail then finishes shortly after near Saltoun Forest. This end of the trail also has a car park if you prefer to start from here. View Full Details>>
Penicuik to Dalkeith Railway Walk
8 miles (12.8 km)
This shared cycling and walking trail runs from Penicuik to Dalkeith along a dismantled railway line. View Full Details>>
Roslin Glen Country Park
2 miles (3.5 km)
Enjoy a super cycle or walk along the River North Esk in this country park in Midlothian. You will pass along the Penicuik to Musselburgh cycle/walkway which makes use of disused railway lines. It's ideal for a peaceful off road cycle or walk, taking you through wooded glens with views of the rushing River North Esk as you go. You will also pass a number of interesting historical sites including Rosslyn Chapel, Roslin Castle, Wallace's Cave and Hawthornden Castle.
The park is excellent for wildlife with otters, kingfishers and dippers around the river. Look out for buzzards, woodpeckers and badgers in the gorge woodland area. Owls, field voles and butterflies can be seen in the pretty meadows and grasslands. View Full Details>>
Rosslyn Chapel
1 miles (1.7 km)
This circular walk visits the 15th century Rosslyn Chapel in the village of Roslin in Midlothian. View Full Details>>
Union Canal
31 miles (50 km)
Follow the Union Canal towpath from Falkirk to Edinburgh on this super, waterside cycling and walking route. The route follows National Cycle Network Routes 75 and 754 so is well signed throughout. At Falkirk you can link up with the Forth and Clyde Canal which will take you into Glasgow. See the Glasgow to Edinburgh route for full details of this.
The route starts at Falkirk near the train station and follows the canal to Linlithgow, passing Polmont and Muiravonside Country Park. Here you will find 170 acres of woodland and parkland with views of the River Avon. Also in Linlithgow you'll pass the splendid Beecraigs Country Park which has miles of woodland cycling and walking trails. You can also enjoy a stroll around Linlithgow Loch.
The next section runs from Linlithgow to Ratho, passing farmland, woodland and the settlements of Broxburn, Winchburgh and Philpstoun. You also pass the Almond Aqueduct which carries the canal 23 metres above the wooded River Almond gorge. Not far from here you will find the pretty Almondell and Calderwood Country Park with peaceful woodland and a lovely waterside trail running along the River Almond.
The final section takes you from Ratho in Edinburgh. The first few miles take you through farmland before entering the suburbs of Edinburgh. You soon come to Slateford Aqueduct which carries the canal over the Water of Leith. View Full Details>>
Vogrie Country Park
2 miles (4 km)
Explore this beautiful Victorian Parkland Estate located in the heart of the Midlothian countryside. View Full Details>>
Water of Leith
12 miles (20 km)
This waterside cycling and walking trail follows the Water of Leith through Edinburgh. View Full Details>>