Liverpool Cycle Routes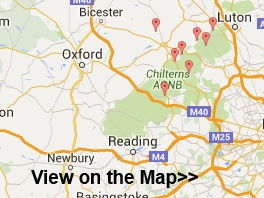 There's some lovely cycle routes to try around the city of Liverpool. The Wirral Way is a real highlight, taking you along the coastal estuary of the River Dee.
There's also some easy waterside cycling along the Leeds Liverpool Canal and the epic Trans Pennine Trail to pick up from the city.
Use the links to view full route information including elevation profiles, interactive maps and GPS downloads.
You can also view an overview map of all the routes in the using the Liverpool Cycle Map>>
Route Name
Distance
Description
Croxteth Country Park
3 miles (4.5 km)
This 500 acre country park in Liverpool has a number of fine cycling and walking paths. The park includes a 16th century hall, wildflower meadow, walled garden and nature reserve.
The Liverpool Loop Line and the Trans Pennine Trail pass the western side of the park. View Full Details>>
Eastham Country Park
1 miles (2 km)
This park is located on the Wirral bank of the River Mersey, profferring fantastic views across the estuary. Eastham consists of 100 acres of broadleaf woodland with surfaced walking paths and a cycle track. The park has a visitor centre, tea garden and two riverside pubs.
The Wirral Circular Trail, passes the park. You could pick this up and head north to visit the wonderful model village of Port Sunlight with its Grade I listed buildings and lovely riverside park. View Full Details>>
Leeds and Liverpool Canal
126 miles (203 km)
Enjoy waterside cycling and walking along Britain's longest single canal. It runs for 126 miles across the Pennines, passing many villages, towns and cities with a fascinating heritage and industrial history. There are also umpteen pretty locks, viaducts and some wonderful countryside to enjoy.
Walkers can enjoy the whole route from Leeds to Liverpool, while there are several sections for cyclists too. If you are on a bike then you can follow Sustrans National Cycle Route 66 from the start at Leeds to just outside Silsden. There's another Sustrans section around Barnoldswick and from Nelson to Burnley in Lancashire. The section from Chorley to Adlington is also open to cyclists.
Highlights on the route include the impressive 5 rise locks at Bingley, Wigan Pier and the lovely Foulridge Reservoir in Colne. Near Burscough you'll pass the wonderful Martin Mere Nature Reserve where you can look out for otters, flamingos, beavers and thousands of water loving birds. View Full Details>>
Liverpool City Walk
10 miles (16 km)
This long circular walk through the centre of Liverpool visits the city's most famous sights. You'll visit the waterfront, Albert Dock, Liverpool Festival Gardens, Sefton Park and Princes Park on this 10 mile trail. The route uses the waymarked Trans Pennine Trail so most of it is also suitable for cyclists.
The walk starts at St John's Gardens just next to Liverpool Lime Street train station. The pretty gardens consist of ornamental flower beds and several memorials to notable people of the city. For example you can view The Gladstone Monument dedicated to the memory of W. E. Gladstone, a former Prime Minister, who was born in Liverpool and died in 1898.
After exploring the gardens the route follows Whitechapel Street to the Cavern Club at 10 Mathew Street. The club is well known as the venue where the Beatles' UK popularity started. From 1961 to 1963 The Beatles made 292 appearances at the club, with their last occurring on 3rd August 1963, a month after the band recorded 'She Loves You'. This proved to be their best selling single and also the best selling single of the 1960s in the United Kingdom.
The route then heads towards the waterfront passing the impressive Liverpool ONE shopping, residential and leisure complex. The area includes a number of large retailers and the attractive Chavasse Park. Shortly after passing the development you come to the waterfront where you can enjoy a walk along the Liverpool Canal Link on Mann Island. This takes you past the Beatles statue to the pier and ferry terminal. Here you can catch a ferry across the Mersey to Birkenhead or Seacombe and explore the Wirral Peninsula on the Wirral Circular Trail or the Wirral Way long distance routes.
This walk heads south along the river, passing the Museum of Liverpool before coming to the famous Albert Dock. The site is the number one tourist attraction in Liverpool and the most visited multi-use attraction in the United Kingdom outside London, with in excess of four million visitors per year. You can enjoy a stroll around the dock and visit such attractions as the Merseyside Maritime Museum, the Beatles Story and the Tate Gallery Liverpool.
After exploring the dock you continue south, passing the John Lennon Peace Monument and the expansive Liverpool Docks before coming to the Liverpool Festival Gardens. There's lovely footpaths here, taking you to oriental gardens, pagodas, lakes, waterways and waterfalls.
The trail then leaves the waterfront and heads north east through St Michael's Hamlet to another highlight of the walk at the splendid Sefton Park Liverpool. Here you will find cycling trails and nice footpaths in a 235 acre park with a series of lakes, the delightful fairy glen with waterfalls, attractive gardens and a number of sculptures of well known historical figures. There's also the magnificent Palm House with with a variety of palm trees, orchids and a glasshouse.
You then head west through the nearby Princes Park where there is a path along the fishing lake. The trail continues through Toxteth, passing Liverpool Cathedral and St James Gardens, before returning to the city centre. View Full Details>>
Liverpool Loop Line
10 miles (16 km)
This traffic free cycle ride follows National Cycle Route 62 and a disused railway line from Halewood to Aintree. The flat surfaced path is a great ride for beginners, families or anyone looking for a leisurely ride. It's also suitable for walkers in the mood for a nice easy stroll. The path is lined with attractive woodland and bluebells in the spring months.
The route starts in Halewood close to the train station. You then head through Gateacre, Knotty Ash and West Derby before finishing in Aintree near the famous racecourse. Highlights on the route include the lovely Croxteth Country Park which is well worth a small detour at West Derby.
You can extend your outing by continuing north along National Cycle Route 62 and the Trans Pennine Trail to Maghull and Southport. View Full Details>>
Liverpool to Neston
26 miles (42 km)
Follow National Cycle route 56 on this interesting and varied ride. You start in Sefton Park and head towards the river where a riverside path takes you past Albert Dock to the Seacombe Ferry. Here you cross the Mersey and join another off road section taking you past New Brighton, Wallasey and into Birkenhead. The route continues through the Wirral on a mixture of quiet roads and traffic free paths before finishing at Neston railway. View Full Details>>
Liverpool to Warrington
28 miles (45 km)
This ride takes you along National Cycle Route 62 and the Trans Pennine Trail from Liverpool to Warrington via Widnes. View Full Details>>
Manchester to Liverpool
47 miles (75 km)
This ride takes you along National Cycle Route 62 and the Trans Penine Trail between these two major Northern cities. You start by Manchester Oxford Road station heading south through Chorlton to the River Mersey. A lovely off road section along the river follows, passing Sale Water Park on the way. More off road paths and quiet roads take you through Trafford to Altrincham where you join a lovely traffic free section along the trail and the River Mersey which takes you through Warrington and Widnes. View Full Details>>
North Wirral Coastal Park
3 miles (5 km)
Enjoy a cycle or walk around this super coastal country park in the Wirral. The park covers 400 acres making it the largest park in the Wirral. There is a super waterside cycling and walking path running along the lovely Wirral Peninsula - you could even continue along it to Wallasey and beyond if you have time. View Full Details>>
Stadt Moers Park
2 miles (3 km)
Explore 220 acres of meadows, woodland and ponds in this splendid country park in Knowsley. There are a series of excellent walking tracks taking you through grassland, marsh areas and young woodland. There is also a cycleway so you could bring your bike too. View Full Details>>
Trans Pennine Trail
215 miles (346 km)
This terrific walking and cycling trail runs from coast to coast across northern England entirely on surfaced paths. It starts on the Yorkshire coast at Hornsea and passes through Yorkshire, Derbyshire and Greater Manchester before finishing on the Merseyside coast at Southport. View Full Details>>
Wirral Circular Trail
37 miles (60 km)
Explore the beautiful Wirral Peninsula on this circular cycling and walking trail. The 60 km (37 mile) trail starts at the Seacombe Ferry Terminal and visits Wallasey, Hoylake, Heswall and Neston. Along the way there's splendid views over the Mersey to the city of Liverpool on the eastern side of the peninsula. At the northern end around Hoylake you can look out upon the estuary of the River Dee and the Irish Sea. On the western side you will pass West Kirby and the splendid Wirral Country Park with boulder-clay cliffs and more great views of the Dee Estuary and the lovely Hilbre Island. You can visit the island at low tide and look out for grey seals.
Other highlights include Eastham Country Park on the eastern side of the Wirral. Here you'll find 100 acres of broadleaf woodland with surfaced walking paths and a cycle track. You will also pass the fascinating model village at Port Sunlight and the delightful village of Parkgate with its marshes and wide variety of birdlife. View Full Details>>
Wirral Country Park
2 miles (2.5 km)
Enjoy fabulous views of the Wirral Peninsula in this delightful coastal country park. The park is the first designated country park in Britain, opening in 1973. You can climb the 60 feet high, boulder-clay cliffs where there are splendid views of the Dee Estuary. There are excellent facilities with Picnic Areas, Visitor Centre, Shop, Information staff, Cafe, BBQ area and a Bird Hide. The Wirral Way walking and cycling trail also runs through the park. You can follow the trail to the lovely village of Parkgate where there are great views across the marshes of the Dee Estuary and large variety of wildfowl and waders to look out for. View Full Details>>
Wirral Way
12 miles (19 km)
This is a terrific walk or cycle ride that runs along a pleasant traffic free path through the Wirral Countryside and along the coastal estuary of the River Dee. It follows the track bed of part of the former Birkenhead Railway route from Hooton to West Kirby.
You start off at Hooton Railway Station near Ellesemere Port and head towards Neston entering the lovely Wirral Country Park on the way. The path then heads along the beautiful Wirral coastline passing Heswall and Thurstaston before finishing at West Kirby.
Along the route you'll pass very close to Royden Park and Caldy Hill, both of which are worth a small detour if you have time. At Royden Park you will find woodlands, meadows, heathland and two meres with an abundance of birdlife. You can also explore Thurstaston Common and climb Thurstaston Hill here.
At West Kirby you'll pass Caldy Hill where there are nice woodland trails and views over the River Dee, Hilbre Island and the Irish Sea.
Near Neston you pass the pretty coastal village of Parkgate which is well worth a visit. From the attractive coastal parade there are views across the marshland of the Dee and huge variety of birdlife to look out for.
The long distance Wirral Circular Trail also passes the area. Pick up this 37 mile trail to explore the rest of the peninsula. View Full Details>>