South Lakes Walks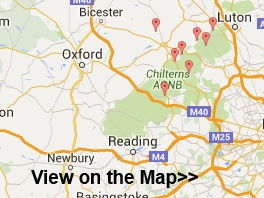 The southern area of the Lake District is one of the most visited places in England. The popular towns of Grasmere, Ambleside, Windermere, Kendal, Ulverston and Hawkshead all make great bases for walkers wishing to explore the area.
Use the filter to show walks of a certain type such as woods, reservoirs, hills, long distance, country parks, canals and rivers.
In the spring walkers flock to the beautiful bluebell woods in South Lakes. Click the 'Woodland' button below to see these.
Use the links to view full route information including elevation profiles, interactive maps and GPS downloads.
You can also view an overview map of all the routes in the using the South Lakes Walk Map>>
Route Name
Distance
Description
Alcock Tarn
2 miles (4 km)
Climb to this pretty tarn and enjoy wonderful views over Grasmere lake on this walk in the Lake District. The small tarn is very nicely positioned above Rydal and Grasmere. As such it's a popular and easily accessible climb with nearby car parks and bus stops on the A591 which runs below the site. Although it is quite a short climb the tarn is in quite a high position, reaching a height of over 1200ft or 365 metres.
The walk start from the good sized White Moss Common car park off the A591 near Rydal Water and Grasmere Lake. You can also catch the bus from nearby Ambleside or Grasmere to White Moss if you prefer. The route heads north to White Moss Common, passing Lady Wood and White Moss Tarn. You continue past Dove Cottage, through Bracken Fell Wood to Grey Crag. The final section takes you from Grey Crag to the tarn where you can stroll around the water and take in the magnificent views.
It's a good climb with tumbling streams and nice woodland trails. The route also passes close to Dove Cottage where William Wordsworth lived from 1799 to 1808. To extend your walk you could head east to Rydal Mount and Rydal Hall along the Coffin Route. Both Rydal Water and Grasmere Lake are also nearby, with waterside paths along them both.
An alternative route to the tarn is to start from the village of Grasmere and head to Dove Cottage and pick up the footpaths behind the cottage. View Full Details>>
Ambleside
2 miles (4 km)
Ambleside is one of the most popular bases for walkers in the Lake District. The town has great facilities with lots of shops selling walking equipment, several hotels and lots of pubs and cafes. There's several different walks to try from the town including challenging hill climbs, woodland trails, waterfalls and riverside paths.
This short walk around the town takes you to Rothay Park and then along the River Rothay to the Ambleside Roman Fort and Waterhead Pier on Lake Windermere. It's a nice gentle walk with lovely views of the surrounding fells.
You can start the walk from the car park in the centre of town and pick up a footpath along Stock Ghyll to Rothay Park. The park has picnic benches, large grassed areas and natural rock outcrops. The River Rothay also runs through the park and there are good views of the surrounding fells as well. Follow the path south along the river and it will lead you through fields to the roman fort. The fort is Grade I listed and dates from the 1st or 2nd century. It was probably built under Hadrian's rule to guard the Roman road from Brougham to Ravenglass. After exploring the fascinating remains of the fort you continue to Borrans Park at Waterhead. From here there are lovely views over Lake Windermere and nice pub where you can enjoy refreshments in the lakeside garden. View Full Details>>
Ambleside to Skelwith Bridge
4 miles (5.7 km)
This is a lovely walk taking you from the popular town of Ambleside to Skelwith Bridge via Loughrigg Tarn. It's a fairly easy route, running for just under 4 miles with some moderate climbs.
Starting in Ambleside head west through Rothay Park before climbing to Miller Brow and Deer Hows. There's great views back down to Ambleside and Windermere Lake from the high points around here.
The route then descends to Ivy Crag before another short climb up to Loughrigg Tarn. It's a delightfully peaceful spot with the tranquil waters of the tarn surrounded by some beautiful countryside.
After rounding the tarn you descend to Neaum Crag and then to Skelwith Bridge where you can visit Skelwith Force waterfall. The impressive falls are located on the River Brathay and include a viewing area where you can get close up to the rushing water.
Near here there's a nice riverside cafe where you can enjoy refreshments after your walk. Across the road there's also the Skelwith Bridge Hotel. From here you can pick up the bus back to Ambleside.
To extend your walking in the area you can pick up the Cumbria Way and head west to visit Colwith Force waterfall. The falls drop 40 feet over several stages and are a spectacular sight when in full spate. View Full Details>>
Arnside Knott
2 miles (2.5 km)
This popular circular walk takes you around a small, coastal hill in the Arnside and Silverdale AONB. The route runs for a distance of just under two miles with a small climb on the way.
The Knott is a popular beauty spot and internationally important wildlife area. The area includes a mixture of limestone grassland, woodland, wet meadow, scree and scrub. It's also renowned for its butterflies and flowers. From the 159 metres (522 ft) high point there are fabulous views over Silverdale and the coastal estuary towards Grange over Sands, Morecambe Bay, the River Kent Estuary and the Lake District fells. There's a handy toposcope at the top which details the landmarks you can see from the summit.
This circular walk starts at the car park by the hill and takes you to the viewpoint and through the woodland on public footpaths. It runs for about 1.5 miles with a little climbing on the way.
You can continue your walk by picking up the Cumbria Coastal Way which starts at the nearby Milnthorpe Sands. Or you could visit the nearby Leighton Moss Nature Reserve. Also nearby is Warton Crag nature reserve with its rare butterflies and plants.
Just to the south, you can follow footpaths to and enjoy a climb to the Victorian Pepperpot monument on King William's Hill. View Full Details>>
Arnside to Silverdale
5 miles (7.8 km)
A delightful coastal walk from Cumbria into Lancashire in the Arnside and Silverdale AONB. It's an interesting and attractive stretch of coastline with rocky outcrops, shingle beaches, peaceful coves and wonderful views across Morecambe Bay. The route includes a mixture of footpaths, woodland and beach walking. There's also great views of the Lake District mountains in the distance.
Starting from Arnside the walk follows the coastline around Blackstone Point, Arnside Park and Far Arnside before coming into Silverdale. Silverdale is a nice village with a village school, library, two village halls and two churches. You can enjoy refreshments at one of the pubs or cafes at the end of the walk.
You can turn this route into a longer circular walk by returning to Arnside via the fine viewpoint on Arnside Knott. There's more great views over Grange over Sands, Morecambe Bay and the Lake District fells from the elevated position.
You could also head east across Silverdale Green and visit the lovely Leighton Moss Nature Reserve where there's an abundance of wildlife including breeding bitterns, starlings, bearded tits, marsh harriers and red deer. View Full Details>>
Black Combe
5 miles (8 km)
Black Combe sits in the south west corner of the Lake District. It's proximity to the coast means you get fabulous sea views from the 1970 foot (600m) summit. On a clear day you can see Wales, Ireland, Scotland and the Isle of Man. This walk starts from a parking area off the A5093 near Silecroft. You can also access the route from the nearby Silecroft train station. The route follows good footpaths through Whicham, before climbing to Townend Knotts and on to the Black Combe summit. The views are magnificent with the Pennine Hills, the Forest of Bowland, Blackpool Tower, Snowdon and Scaffel Pike all visible on a clear day. You can descend by the same path or continue round to Whitbeck to turn it into a circular walk.
This walk shows a direct route up to the summit but you could also go via White Combe as shown in the video below. View Full Details>>
Black Crag
4 miles (6.5 km)
This walk climbs to a lovely viewpoint above Tarn Hows in the Lake District National Park. Black Fell is located just a few miles north of Coniston, and is the high point in the hilly area bounded by Windermere, Langdale and Coniston.
The walk starts from the Tarn Hows car park and follows the footpath along the eastern side of the lakes. This opening section is quite flat with lovely views over the still waters of this delightful beauty spot.
After leaving the tarns the walk continues through the woodland of the Iron Keld plantation, before the final, steeper section takes you up to the 323 m (1,060 ft) Black Crag summit. Here you will find an Ordnance Survey triangulation column complete with a National Trust sign. There's also magnificent views of the Coniston and Langdale Fells.
This walk returns to the start point on the same path but if you wanted to explore the fell further you can head west from the summit to Low Arnside. View Full Details>>
Bowness
4 miles (6.4 km)
With its lakeside location the village of Bowness-on-Windermere is a lovely place to visit. This walk takes you along the lakeside before catching the ferry to the opposite side of the lake and exploring Claife Heights and Moss Eccles Tarn. You then pay a visit to Hill Top, the former home of children's author Beatrix Potter.
Start the walk from the parking area at Windermere Quays. Then follow the paths past the quay where you can see all the boats departing for tours of the lake.
Continue south to Cockshott Point where there is a nice grassy area, woodland and a good viewpoint across Windermere.
The nice lakeside path continues to Ferry Nab where you can catch the Windermere Ferry to Far Sawrey. The ferry operates all year, with services every 20 minutes from early morning to mid-evening. The crossing takes less than 10 minutes and a small fee is charged.
Follow the road through Far Sawrey before turning right at Cuckoo Brow Lane and picking up a bridleway heading up to Claife Heights and Moss Eccles Tarn. You can explore the Heights further if you wish by heading north through the woodland to Latterbarrow and Wray Castle. This walk visits the tarn before descending to Hill Top, the 17th century former home of children's author and illustrator Beatrix Potter. You can enjoy tours around the house and see where Potter penned here famous books. The house is located in Near Sawrey where there's a nice pub for refreshments and a bus stop where you can catch a bus back to the ferry. View Full Details>>
Cathedral Cavern
2 miles (3.2 km)
This walk visits the impressive Cathedral Quarries in Little Langdale. View Full Details>>
Circular Walk around Coniston
16 miles (25.7 km)
A 16 mile circuit around the beautiful Coniston Lake in the Lake Disctrict National Park. The walk makes use of the Cumbria Way long distance trail on the western side of the lake before returning to the village through Grizedale Forest on the eastern side.
The walk starts in the village of Coniston, next to the main car park in the village centre. From here you can directly pick up the Cumbria Way to take you to the lakeside. The path runs south through Bowmanstead, Coniston Hall Park and Torver Common Wood.
At Torver Back Common the route climbs away from the lake to Beacon Fell where you will find the lovely Beacon Tarn. It's a delightful spot with the tranquil waters of the tarn and great views to the Coniston Fells, Coniston Water and Morecambe Bay.
From Beacon Fell you descend to Greenholme Farm, following the pretty Greenholme Beck to Water Yeat at the southern end of the water. Here you turn north, passing High Nibthwaite before climbing to Grass Holme, Selside and Parkamoor where there are splendid views down to the lake.
The route then descends from Parkamoor to Grizedale Forest where you follow a series of woodland trails past Brantwood to High Water Head at the northern end of the lake. The final section takes you to Waterhead Pier where there's a lovely lakeside cafe for refreshments. You then follow Lake Road back into the village centre and the car park. View Full Details>>
Claife Heights
6 miles (10 km)
Claife Heights lies between Lake Windermere and Esthwaite Water in the Lake District. It's a splendid area for a walk with peaceful woodland, a number of tranquil tarns and wonderful views over the surrounding lakes. It's a special place as it has a distinctive feel to the rest of the lake district. It was also a place visited regularly by Beatrix Potter who lived at the nearby Hill Top. 
This circular walk starts at the ferry landing on the western shore of Windermere. You can catch the ferry from Bowness on Windermere. The route then heads to Far Sawrey before climbing through woodland to High Blind How, the high point on Claife Heights at 270 m (890 ft). The walk then passes a series of delightful tarns including Wise Een Tarn and Moss Eccles tarn. Beatrix Potter owned Moss Eccles and donated it to the National Trust after her death. The tarn is stocked with water lilies and fish, and surrounded by pretty rhododendrons. It's a particularly tranquil spot and one you'll want to stop at for a while. From the tarn the walk then descends on a good path to Far Sawrey and then on to the ferry.
An alternative route takes you to the National Trust view point of Claife Station along the western shore of Windermere. See the video below for details of this. 
If you'd like to continue your walking in this area then you could visit the nearby Wray Castle or climb to Latterbarrow Hill. View Full Details>>
Coffin Route-Ambleside to Grasmere
4 miles (6 km)
Follow the Coffin Route from Ambleside to Grasmere on this lovely walk in the Lake District. The walk is fairly easy with only a short climb and a well defined, signposted route. The path is so called because it was used to convey coffins on their final journey to St Oswalds Church in Grasmere.
You start off in Ambleside and follow the A591 to Scandale Bridge where you leave the road and head through Rydal Park to Rydal Hall. This 19th century mansion has formal gardens and the pretty Rydal Falls where you can enter 'The Grot' - an 18th century summerhouse designed for viewing the waterfalls. Rydal Hall also has a very good tea shop so it's a good place to stop for refreshments on the route. Just up the hill to the right you will find Rydal Mount -  the home of the poet William Wordsworth from 1813 to his death in 1850.
The route continues west passing along the lower part of Nab Scar with lovely views of Rydal Water. View Full Details>>
Coniston Water
4 miles (6 km)
This easy cycling and walking trail runs along the western shoreline of the beautiful Coniston Water in the Lake District National Park. The route starts at the car park at Lake Road and runs through Coniston Hall Park to Hoathwaite Farm. It's perfect for beginners and families looking for a safe, waterside ride. Bikes can be hired from the Coniston Boating Centre.
If you'd like to continue your outing you could head to the nearby Grizedale Forest where you will find miles of way-marked cycling and walking trails. You could also follow the Cumbria Way a couple of miles to the north east where you will find the beautiful Tarn Hows and the pretty Monk Coniston estate.
For a longer walk try our 16 mile Circular Walk around Coniston which visits the tarns, fells and forest on both sides of the lake. View Full Details>>
Cumbria Coastal Way
182 miles (293 km)
Explore the wonderful coastline of Cumbria on this splendid long distance path. The walk begins at Silverdale and runs through a series of fascinating Cumbrian coastal towns and villages, before finishing near Gretna on the border with Scotland. Spectacular cliff tops, peaceful estuaries, beaches, mountains, rivers and canals are all features on this popular route.


Silverdale, Lancashire
Arnside
Greenodd
Askam-in-Furness
Kirkby-in-Furness
Millom and the lovely Hodbarrow Lakes Nature Reserve
Ravenglass
Seascale
St. Bees
Whitehaven
Workington
Maryport
Allonby
Abbeytown
Burgh by Sands

Walk highlights include Morecambe Bay, the Solway Coast, the Lake District mountains, the red sandstone cliffs of St. Bees Head, a waterside section along the River Eden into Carlisle and views of Hadrian's Wall. View Full Details>>
Easedale Tarn
6 miles (9 km)
Enjoy a circular walk from Grasmere to Easedale Tarn in the Lake District National Park. The walk begins in the popular village of Grasmere and follows the Easedale Road towards the pretty Easedale Beck. You then join footpaths taking you up to the tarn, passing the beautiful Sourmilk Gill waterfalls on the way. The tarn is in a lovely spot between Tarn Crag to the north and Blea Rigg to the south. It is generally quite a peaceful spot and a great escape from the often busy Grasmere town. There is a footpath around the tarn though this may be quite boggy. From the tarn, you return via Cockly Crag, Stenners Crag and Jackdaw Crag, before rejoining the Easedale Road back into Grasmere.
Another option is to continue to the nearby Stickle Tarn and Dungeon Ghyll Waterfall. You can do this by following the footpath west from Easedale Tarn rather than returning to Grasmere. View Full Details>>
Eaves Wood
2 miles (3 km)
Explore Eaves Wood and enjoy a climb to the Pepperpot on this walk in the Arnside and Silverdale AONB. There's nice footpaths taking you through shady ancient woodland with limestone pavement supporting rare plants and wildlife.
The walk starts from the parking area on Park Road, just south of the woods. Follow the trail north to enter the woods where you can pick up the woodland trails heading west. The trails take you up to King William's Hill where you will find the Pepperpot monument. The unusual structure was built in 1887 to commemorate the golden jubilee of Queen Victoria. From the viewpoint there are splendid views over the coast to Grange over Sands.
The woods are located just to the south of Arnside Knott. To extend your walk you could follow footpaths north across Middlebarrow Plain to the nearby viewpoint. Just to the south east you will find Leighton Moss Nature Reserve. There's nice paths taking you around several lakes and lagoons, with a large variety of birdlife to look out for.
Our Silverdale Circular Walk passes through the woods. You could pick this up and visit the beach and village. View Full Details>>
Elterwater
3 miles (5 km)
This is a particularly lovely riverside walk to Elter Water Lake and Skelwith Bridge from the village of Elterwater. There is a nice surfaced path running from the village to the lake along the Great Langdale Beck and the River Brathay. It's a popular walk with the tranquil river one of the most pleasant areas of Great Langdale. There is also something particularly peaceful about the lake which is many people's favourite. The walk includes a woodland section by the lake before a visit to the wonderful Skelwith Force Waterfall at Skelwith Bridge. The falls are not particulary high at around 16ft but they are a wonderful sight after a lot of rainfall. There is a good viewing platform  where you can get very close up to the falls. Just after the falls you come to the excellent riverside cafe which is a perfect spot to refresh yourself before the return leg. It's a nice easy walk with splendid views of the surrounding fells including the Langdale Pikes. View Full Details>>
Eskdale
13 miles (20.5 km)
Explore beautiful Eskdale and enjoy waterside paths along the rushing River Esk on this varied route. Along the way there's lots of waterfalls, beautiful Lakeland scenery and fabulous views from the high points.
Eskdale is one of the quieter areas of the Lake District so expect a peaceful and beautiful valley walk.
You can start the walk from Dalegarth where there is a car park and a train station on the Ravenglass & Eskdale Railway. From here you can pick up the footpaths along the river passing Gill Force waterfall. The walk takes you along the river to Brotherikeld before climbing to Cam Spout Crag, close to Scafell Pike. You then follow a splendid elevated path to Silverybield Crag before descending to Scale Gill. The route then finishes by following the river back to Dalegarth. View Full Details>>
Esthwaite Water
2 miles (3 km)
Enjoy a short stroll down to Esthwaite Water from the village of Hawkshead on this easy walk in the Lake District. Esthwaite is one of the less well known lakes of the national park. It's also one of the smaller ones, covering around 280 acres (1.1 km2). Esthwaite is well known for its trout and pike fishing.
Starting in the centre of the village you can follow footpaths and country lanes south and then east to the water's edge. There's a good sized car park and lots of nice cafes in Hawkshead where the route starts.
The walk starts from St Michael and All Angels Church in the village and picks up a footpath heading south from there. This takes you to Roger Ground where you turn east on a country lane towards the lake. You'll pass the Waterside House B&B before coming to the lake. There's lovely views across the lake to the surrounding fells. Also look out for the resident Ospreys diving for fish on the water.
To extend your walking in the area you can enjoy a climb to Latterbarrow from Hawkshead. From the summit there are great views over Esthwaite Water and Lake Windermere.
On the western side of Esthwaite, there's the expansive Grizedale Forest which has miles of good cycling and walking trails.
On the eastern side of the water you can enjoy a climb to Claife Heights and the pretty Moss Eccles Tarn. View Full Details>>
Fairfield Horseshoe
10 miles (16 km)
This is a challenging horseshoe shaped walk which takes you on a tour of some of the Lake District's most beautiful fells. The walk begins at Ambleside and heads towards Rydal Mount, the historic home of William Wordsworth. You climb to Heron Pike and then onto Great Rigg and Fairfield before returning to Ambleside via Dove Crag, High Pike and Low Pike. The views are spectacular with Rydal Water, Grasmere , Lake Windermere and Coniston Water all visible from the peaks.
This is an extremley challenging walk with an ascent of nearly three thousand feet. The paths are well defined however, care should be taken on the summit of Fairfield where in poor visibility there is the danger of steep drops to the north and west. View Full Details>>
Fell Foot Country Park
4 miles (6.5 km)
This beautiful lakeside country park is situated in the Lake District National Park at the southern tip of Lake Windermere. You can stroll along the wide lawns and along the lakeshore or hire a row boat. The walk below takes you around the park and up to the nearby Simpson Reservoir before returning to the lakeshore.
If you'd like to extend your walk then you could climb the nearby Gummers How. This hill is situated a short walk from Fell Foot and offers great views over Lake Windermere. Just to the east you can visit the interesting hamlet of Cartmel Fell where you will find a Grade I listed church dating from 1504. There's also the nearby Raven's Barrow where there are fine views from over the Winster valley to enjoy. View Full Details>>
Grange-over-Sands and Cartmel Circular
14 miles (23 km)
This circular walk makes use of the Cumbria Coastal Way and Cistercian Way to take you on a tour of the area surrounding this lovely coastal town. View Full Details>>
Grasmere
5 miles (8 km)
This circular walk from the popular village of Grasmere visits several Lake District highlights. You'll visit Grasmere Lake, Rydal Water, Rydal Hall and Wordsworth's Dove Cottage on this walk which runs for just over 5 miles.
The walk starts in the centre of Grasmere where you can visit the grave of poet William Wordsworth who is buried in the churchyard of St. Oswald's Church. Right next to the church is the famous Grasmere Gingerbread Shop where you can expect a long queue in the holiday months! From the church you can follow Red Bank Country Lane past the Garden Centre to the lake. The lane bends round the western side of the lake, passing the lakeside Faeryland tea rooms where you can also hire little boats to take out on the lake.
Eventually you will come to a footpath heading down to the lake on your left. You can then follow a lovely lakeside path or climb up to Loughrigg Terrace for great views down to the lake. There's also the option here to head south and climb to Loughrigg Fell for wide ranging views of the nearby lakes and fells. At the eastern end of the lake there is a nice little beach where you will often see people relaxing on a summer's day.
The route continues east towards Rydal Water where you can drop down to the lakeside path. At the eastern end of the water you pass through woodland before crossing the River Rothay to take you up to Rydal Hall. The Grade II listed house is well worth exploring. There's lovely formal gardens with a fountain, a nice cafe next to Rydal Beck and a waterfall with a viewing platform. It's a good spot to stop for refreshments with outdoor seating next to the beck.
From Rydal Hall you pick up a section of the Coffin Route. The old path runs from Ambleside to Grasmere and is so called because it was used to convey coffins on their final journey to St Oswalds Church in Grasmere. You follow it west past Nab Scar to Town End where you will find Dove Cottage, the home of poet William Wordsworth from 1799 to 1808.  During this period, William wrote much of the poetry for which he is remembered today, including 'I Wandered Lonely as a Cloud'. You can explore the fascinating old house and then browse the adjacent museum where you will find exhibits, manuscripts, landscapes and portraits.
The final section of the walk takes you back to the village, passing a series of pretty shops and galleries on the way. View Full Details>>
Grizedale Forest
4 miles (7 km)
This huge forest in the Lake District has several way-marked cycling and walking trails to enjoy. There are six way-marked mountain bike trails of varying lengths and difficulty. These include a moderate (blue) 2 mile trail which visits the Goosey Foot and Juniper Tarns. The Hawkshead Moor Trail is graded red and visits the western side of the valley, overlooking Coniston Water. For an exciting rollercoaster ride try The North Face Mountain Bike Trail. The singletrack trail offers an adrenelising descent through oak woodlands and conifer forest.
Walkers can enjoy 8 super, way-marked trails. These include the moderate Bogle Crag Trail which runs for 2.5 miles and features numerous sculptures along the way. The Silurian Way is a longer, more challenging walk which visits the summit of Carron Crag, the highest point in the forest. The walks offer great views of the Lake District mountains and lakes such as Coniston Water, Windermere and Esthwaite Water.
There's a great visitor centre at the start of this circular route where you can hire bikes and find out more information on all the cycling and walking trails in the forest. View Full Details>>
Gummers How
1 miles (2 km)
Enjoy wonderful views over Lake Windermere on this short climb to Gummers How in the Lake District National Park. Gummers How is a fairly small hill at the southern end of Lake Windermere, near to Fell Foot Country Park. It stands at a height of 321 m (1,053 ft) and can be easily climbed from a parking area near Fell Foot Brow or you could go for a longer climb from Fell Foot Country Park itself. It's a lovely footpath with terrific views over Windermere, Lakeside, Newby Bridge and the coast. There's also a number of other trails which you can use to explore the area around the hill. Just to the east you can visit the interesting hamlet of Cartmel Fell where you will find a Grade I listed church dating from 1504. There's also Raven's Barrow where there are fine views from over the Winster valley to enjoy.
If you'd like to extend your walk you could pick up the Windermere Way which runs past the hill. View Full Details>>
Hawkshead
6 miles (10 km)
Hawkshead is a lovely little Lakeland village situated at the northern end of Esthwaite Water. It's a great place to visit with pretty streets, lots of nice cafes and an interesting history. Must see attractions include William Wordsworth's Grammar School which was founded in 1585. For a small fee you can tour the school and see the original desks with William Wordsworth's own carvings on them.
The village is also home to the wonderful Beatrix Potter Gallery. The gallery is run by the National Trust and situated in a 17th-century stone-built house. Here you can browse the original sketches and watercolours painted by Potter for her children's stories.
The area is also great for walkers with lots of trails to try. This is a popular circular walk which will take you to several of the highlights of the area. You'll climb to Latterbarrow Hill and along to Claife Heights before descending to the home of Beatrix Potter at Hill Top. The route then heads along Esthwaite Water to return to the village. There's much to enjoy on the walk with great views, woodland trails, pretty tarns and the bonus of finishing in Near Sawrey where you can visit Hill Top and enjoy refreshments at the pub..
The walk starts in the centre of the village and follows footpaths past the police station to Crag Wood and onto Loanthwaite Lane. You then climb to Latterbarrow which reaches a height of 803 feet (245 m) with splendid views over Esthwaite Water and Lake Windermere.
The route then descends to the woodland trails on Claife Heights before passing Wise Een Tarn and Moss Eccles tarn. Beatrix Potter owned Moss Eccles and donated it to the National Trust after her death. The tarn is stocked with water lilies and fish, and surrounded by pretty rhododendrons.
The next section then descends to the little village of Near Sawrey and Hill Top. The fascinating house is the 17th century former home of children's author and illustrator Beatrix Potter. You can tour the house and gardens where expert guides will tell you all about the life and works of Beatrix Potter.
In Near Sawrey you can enjoy refeshments at the nice pub before picking up a new footpath running along Esthwaite Water. This will lead you back to Hawkshead where the route finishes. View Full Details>>
Helm Crag
4 miles (6 km)
Enjoy a circular walk to the summit of this distinctive fell in the Lake District. Alfred Wainwright said of Helm Crag: 'The virtues of Helm Crag have not been lauded enough. It gives an exhilarating little climb, a brief essay in real mountaineering, and, in a region where all is beautiful, it makes a notable contribution to the natural charms and attractions of Grasmere'. The route runs for a distance of about 4 miles along a series of public footpaths.
The ascent of Helm Crag is popular with walkers as it begins from the lovely town of Grasmere and is an easy/moderate climb.
The walk begins at the centre of Grasmere and follows the Easedale Road to Lancrigg, passing Easedale Beck on the way. You then follow footpaths to the summit of Helm Crag, passing White Crag on the way. The summit has wonderful views over Grasmere and towards the Helvellyn range. You will also see two rocky outcrops known as The Lamb & Lion and the striking 'Howitzer' which is the high point on Helm Crag. From the summit you soon reach Helmside where you descend back to Grasmere on country lanes. View Full Details>>
Hill Top to Moss Eccles Tarn
2 miles (2.5 km)
Hill Top is the 17th century former home of children's author and illustrator Beatrix Potter. View Full Details>>
Hodbarrow Lakes Nature Reserve
3 miles (4.6 km)
Enjoy a walk around Hodbarrow Lakes RSPB on the edge of the Lake District National Park. You can stroll along the sea wall and enjoy fine views of the reserve's lakes on one side and the Duddon Estuary on the other. Look out for Teal, Widgeon, Coot, Mallard, Tufted Duck, Common Pochard, Goldeneye and Red-breasted Merganser as you make your way around the reserve. You can also sometimes see seals in the estuary.
The reserve is located just a short walk from the centre of Millom. The Cumbria Coastal Way runs past the reserve so you could pick this up and head along the coast towards Ravenglass if you would like to continue your walk.
A climb to Black Combe is also a good option. View Full Details>>
Holme Fell
4 miles (6.4 km)
This lovely Lakeland walk takes in Tarn Hows, Tom Ghyll waterfall and Yew Tree tarn before climbing to the summit of Holme Fell. View Full Details>>
Jenkin's Crag
1 miles (1.5 km)
This is a nice easy climb to try from Waterhead in Ambleside. It takes you from the northern end of Lake Windermere to a viewpoint overlooking the lake. There's a footpath near to the bus stop on the A591 which is signed for Jenkin's Crag. You climb toward Skelghyll Wood where you pick up woodland trails to the viewpoint. Here you can enjoy great views over the lake to the surrounding mountains. It's a short walk of about 0.5 miles and a nice one to do if you are staying in Waterhead or if you've got half an hour to spare before catching a bus from Waterhead!
The walk also passes the pretty Stagshaw Gardens. The gardens are owned by the National Trust and include a lovely collection of shrubs, plants and flowers including rhododendrons, azaleas and camellias. View Full Details>>
Kendal Castle and River Walk
2 miles (2.5 km)
A circular walk visiting the River Kent and Kendal Castle. The castle dates from the 12th century, sitting in a prominent position above the town on Castle Hill. You can stroll around the atmospheric ruins and enjoy views over the town and the surrounding countryside.
The walk starts on the river next to the Grade I listed Kendal Parish Church. Follow the river south to the Abbot Hall recreation ground and then cross over to the eastern side. The route then climbs to the castle on public footpaths, reaching a height of about 300ft. It's a photogenic spot with the Lake District fells making a splendid backdrop to the ruins of the old manor hall and surviving castle tower.
After exploring the castle the walk descends back to the river where you can enjoy another waterside stroll before returning to the start point.
There's plenty of other good options for extending your walking in the Kendal area. You could head west of the town and enjoy a climb to Scout Scar. This excellent viewpoint gives fine views towards some of the most well known Lakeland fells.
There's also nice footpaths running south along the River Kent which taking you towards the lovely Sizergh Castle. The National Trusted owned estate contains miles of footpaths with pretty gardens, a lake and woodland.
Near here you will also find the splendid Levens Hall with its deer park and eye catching topiary.
Head south west from the town and you will soon come to the Whitbarrow National Nature Reserve. Here you will find wonderful limestone scenery, ancient woodland and rich ground flora.
Finally, the Miller's Way long distance trail also starts in Kendal. The challenging trail runs alll the way to Carlisle with wonderful views of the Howgills, the Pennines and the Eden Valley. View Full Details>>
Kentmere Horseshoe
12 miles (19 km)
This challenging circular route explores the range of fells in the upper Kentmere valley area of the Lake District. The route visits some of the quieter areas of the national park while visiting a series of lesser known fells. There's wonderful views of several lakes, the surrounding fells, the Pennine Hills and the Lancashire coast. The path is generally pretty good for nearly all of the route.
The walk starts from the village of Kentmere located a few miles east of Ambleside. You then climb towards Garburn Nook along Crabtree Brow and Garburn Pass. The route then turns north to Yoke Fell which stands at a height of 706 m (2,316 ft). From here there are great views of Lake Windermere, Morecambe Bay, Coniston and Langdale.
From Yoke Fell you continue to Ill Bell where you will find a number of columnar cairns and splendid views towards the Scafells. The path continues to Thornthwaite Fell via Froswick Fell with great views of Kentmere Common and Kentmere Reservoir below.
At Thornthwaite Fell you turn east towards Mardale Ill Bell and Harter Fell. Here you can enjoy nice views down towards Haweswater before turning south toward Kentmere Pike.
The path then descends to Shipman Knotts with its rocky outcrops and steep slopes. The final section descends to Wray Crag and High Lane before returning to the village. View Full Details>>
Latterbarrow
4 miles (5.7 km)
This is a fairly easy climb to Latterbarrow Hill in the Lake District. The hill reaches a height of 803 feet (245 m) with splendid views over Esthwaite Water and Lake Windermere.
This circular walk starts in Hawkshead, following country lanes and footpaths to the hill summit where you will find a stone monument. There's also splendid views of a number of fells including the Fairfield Horseshoe and Red Screes. The walk then descends through the woodland on Claife Heights, passing a number of tarns on the way.
If you'd like to continue your walking in the area then you could head to the nearby Wray Castle or explore the tarns and woodland of Claife Heights. View Full Details>>
Leighton Moss Nature Reserve
2 miles (4 km)
This large nature reserve in Silverdale, is the perfect place for a peaceful walk in beautiful surroundings. Leighton Moss is the largest reedbed in the north west and has a number of well laid out trails for you to explore the area. An abundance of wildlife can be seen in the reserve including breeding bitterns, starlings, bearded tits, marsh harriers (see video) and red deer. There is also a fantastic cafe in a converted barn.
Leighton Moss is located in the Arnside and Silverdale AONB and on the Lancashire Coastal Way walking route so there is scope for continuing your walk towards Arnside or Carnforth. You could also pay a visit to the nearby Arnside Knott. This small hill has woodland walks and fabulous views over Silverdale and the coastal estuary. Also nearby is Warton Crag nature reserve with its rare butterflies and plants.
Just to the north west you can visit Eaves Wood and enjoy a climb to the Victorian Pepperpot monument on King William's Hill.
The reserve is located right next to Silverdale railway station so is easy to access. View Full Details>>
Levens Hall
4 miles (6 km)
Enjoy a peaceful walk around the beautiful park and gardens surrounding this manor house in Kendal. The walk includes a lovely waterside section along the River Kent and through the medieval deer park where Black Fallow Deer and a herd of rare breed Bagot Goats roam the area.
The park also includes a stunning topiary garden. With over 100 pieces of living sculpture it is considered the finest and oldest topiary garden in the world. Some of the trees and bushes are over 300 years old with the garden layout relatively unchanged since it was planted in the late 17th century. Sculptures include Chess pieces, the Judges Wig, the Howard Lion, the Great Umbrellas, Queen Elizabeth and her Maids of Honour, a Jug of Morocco Ale and four Peacocks. Also make time to visit the rose gardens, 17th century garden and the fragrant herb garden.
If you have time you could visit the nearby Sizergh Castle. It is less than two miles away from Levens Hall and has 1,600-acres of limestone pasture, orchards and semi-natural woodland to explore. The Cumbria Coastal Way also runs past Levens Hall so you could also continue your walk along the River Kent. View Full Details>>
Little Langdale
5 miles (8 km)
A circular walk around the beautiful Little Langdale in the Lake District. The walk visits some of the highlights of the area including Little Langdale Tarn, the River Brathay and the striking Cathedral Cavern. The route runs for about 5 miles on reasonably flat paths with a moderate climb on the return leg.
Start the walk from the car park in Low Tilberthwaite, next to the Yewdale Beck and below the Furness Fells. From here you can pick up paths heading north along the Pierce How Beck to Moss Rigg Wood. Around here you can visit the intriguing Cathedral Quarries. The expansive cave system includes the 40ft high Cathedral Cavern which can be reached from a tunnel maintained by the National Trust.
After exploring the caves the route then passes along the River Brathay before crossing the water and heading north to the village of Little Langdale. Here you can enjoy refreshments at The Three Shires Inn which was built in 1872 and is named after the Three Shires Stone two miles away. There's a delightful garden to sit out in and enjoy fine views of the Tilberthwaite Fells.
From the village you can pick up a country lane to take you around the back of Little Langdale Tarn. There's lovely views down to the water where you may see great crested grebe if you bring your binoculars.
Follow the lane to Fell Foot Bridge where you cross the river and the Greenburn Beck. The route then heads south along tracks, passing the Atkinson Coppice before returning to the car park. View Full Details>>
Loughrigg Fell
2 miles (3 km)
The climb to Loughrigg fell from Grasmere is a very popular one. It's a reasonably straightforward climb with wonderful views over Rydal Water and Grasmere Lake. The walk starts in the centre of Grasmere and follows country lanes and good footpaths to the 335 m (1,099 ft) summit. You start by following Red Bank road from Grasmere which runs around the western side of the lake before picking up a footpath to the summit which is effectivley a series of stone steps. The route also passes Loughrigg Terrace which is well worth a short detour. This level path affords wonderful views towards Helm Crag and the Fairfield group and leads to the fascinating Loughrigg Caves.
From the Loughrigg Fell summit there are lovely views of Elterwater, Langdale, the Coniston Fells and Windermere. You will also find an Ordnance Survey triangulation column beside a large cairn.
The fell is on the Windermere Way circular walk, so you can pick this up to extend your walk.
You could also descend the hill to the south and visit the tranquil Loughrigg Tarn and continue to Elterwater where you can enjoy a waterside stroll along the River Brathay and visit Skelwith Force waterfall. View Full Details>>
Monk Coniston
3 miles (5 km)
This circular walk takes you through the pretty grounds of Monk Coniston hall to Tarn Hows in the Lake District. The walk starts from the Monk Coniston National Trust car park at the northern end of Coniston Water. It takes you through the Monk Coniston Hall estate with its walled garden, stone Gazebo and attractive woodland. Look out for a variety of flora and fauna including large redwoods and pretty woodland wildflowers. Wildlife includes roe deer, hares, common lizards and adders.
At the northern end of the route you will come to the beautiful Tarn Hows where you can enjoy a waterside walk around the tarn with great views of the surrounding Lakeland mountains. From the northern tarn you can enjoy a climb to Black Crag for wonderful views of the area.
To extend your walking in the area you could enjoy a walk or cycle along Coniston Water.
The Cumbria Coastal Way also runs past the estate so you could pick up this long distance trail to further explore the area. View Full Details>>
Muncaster Fell
7 miles (11 km)
This fine circular walk near Ravenglass climbs to Muncaster Fell with a visit to Muncaster Tarn and great views along the Cumbrian Coast.
You can start the walk from the Muncaster Castle car park and follow trails up to Fell Lane. Follow the lane up to Chapel Hill where you pick up woodland trails to High Eskholme.
The wooded section continues you Muncaster Head where you turn north to Rabbit How. You then follow the elevated ridge to the high point of Hooker Crag at a height of 231 m (758 ft). There's great views towards the coast and over Eskdale to the Scafell range.
The route then descends to the pretty Muncaster Tarn which sits amongst woodland on the slopes below the top of Hooker Crag. From here you can pick up Fell Lane and follow it back to the car park.
Along the way you may see the steam trains of the Ravenglass and Eskdale Railway running alongside the fell. You can catch the train from Ravenglass to Eskdale if you would like to shorten the walk. View Full Details>>
Newby Bridge Circular Walk
4 miles (7 km)
This circular walk from the hamlet of Newby Bridge, climbs through woodland to Finsthwaite Heights and High Dam tarn. The little hamlet is in a lovely spot on the River Leven. It's at the southern tip of Lake Windermere and one of the lesser visited spots in the Lake District. You can reach the village by catching a boat to Lakeside from Bowness. The old steam train on the Lakeside and Haverthwaite heritage railway will take you from Lakeside to Newby Bridge.
The walk starts from Newby Bridge railway station on the heritage railway. You could also start the walk from Lakeside at Lake Windermere. From here you can pick up footpaths climbing through the woods to Finsthwaite Heights. It's a moderate walk, climbing to a height of over 600ft at the high point at High Dam. The walk then descends through more woodland back to the train station. Around Finsthwaite you can take a small detour and visit Bobbin Mill. The extensive working mill produced millions of wooden bobbins vital to the Lancashire spinning and weaving industries. It is the only working bobbin mill left in the Lake District today. You can learn about the history of the mill through tours and an exhibition.
To extend your walking in the area you could visit Fell Foot Country Park on the other side of the lake. From here you can enjoy a climb to Gummers How for great views over the lake. View Full Details>>
Orrest Head
2 miles (3.4 km)
Orrest Head was the first fell climbed by Alfred Wainwright. It inspired him to a 'to a life made happy by fellwandering' so you can expect some wonderful views over lakeland on this fairly easy climb. It's a great walk to do if you're coming in by train as the start of the climb is located right next to Windermere railway station. The walk involves some lovely woodland sections and fabulous views of Lake Windermere, the Old Man of Coniston, Scafell Pike, Great Gable, Fairfield and the Langdale Pikes.
This circular walk begins across the main road from the train station. It climbs steadily to Orrest Head on good footpaths before descending to The Causeway Farm. You then turn south and head to High Hay Wood and Elleray Bank before returning to the start/finish point. View Full Details>>
Ravenglass to Eskdale
7 miles (11 km)
This walk from Ravenglass takes you to the beautiful Eskdale in the Lake District National Park. It's about a 7 mile walk with the option of returning on the splendid Ravenglass and Eskdale Railway. On the way you'll climb the splendid Muncaster Fell so a good level of fitness is required.
The walk starts on the front in Ravenglass with views over the Drigg Dunes and Irt Estuary Nature Reserve, where there's good bird watching opportunities. You head south to the Ravenglass Roman Bath House (or Walls Castle). The ruined ancient Roman bath house belonged to to a 2nd-century Roman fort and naval base.
The route then turns north east to pass the Grade I listed Muncaster Castle. The castle is surrounded by lovely grounds with 77 acres of beautiful gardens and bluebell woods.
After passing the castle you follow Fell Lane up to Muncaster Fell where you'll pass the pretty Muncaster Tarn. You'll pass along a wonderful elevated ridge with fine views towards the coast and over Eskdale to the Scafell range.
The walk then descends to Muncaster Head where you pick up a path along the River Esk to take you into Eskdale. Here you can head to Dalegarth Station or Beckfoot Station and catch the Ravenglass and Eskdale Railway back to Ravenglass. View Full Details>>
Red Screes
4 miles (6 km)
This circular route takes you up Red Screes fell in the Lake District National Park. The walk begins in the popular town of Ambleside and ascends to Scandale Fell and Scandale Pass along the Scandale Beck. From Scandale Pass you turn east to the summit of Red Screes. Here you will find cairns, a circular stone shelter and the pretty Red Screes tarn. There are magnificent views of the coast, Helvellyn, Dove Crag, Fairfield and over Deepdale Hause. To the west you can see the Coniston, Bowfell and Scafell fells. You descend passing Raven Crag to Snarker Moss where the ground can be quite boggy. You continue to Snarker Pike before reaching the Kirkstone Road which will take you back into Ambleside. View Full Details>>
Rydal Cave walk from Ambleside
4 miles (6.5 km)
This walk climbs to the former quarry at Rydal Cave from Ambleside. It's a short, fairly easy walk from the town following a country lane along the River Rothay to Rydal Water. You then climb through woodland towards the caves which are a popular spot with walkers. You can enter the caves on a series of stepping stones to have a look around inside. View Full Details>>
Rydal Water
3 miles (5 km)
Enjoy a wonderful circular walk around the beautiful Rydal Water in the Lake District. The route makes use of the waterside trails on the southern side of the lake before picking up a section of the popular Coffin Route on the northern side. There's much to see on the route with views of the River Rothay, rushing becks, pretty waterfalls, woodland trails and a visit to Rydal Hall with its cafe and pretty gardens. It's about a 3 mile walk with some moderate climbs so a reasonable level of fitness is required.
You can start your walk from the good sized White Moss car park at the north eastern end of the lake. The bus also stops here if you are coming by public transport. From White Moss you can follow a footpath south through woodland and along the River Rothay to the eastern tip of Grasmere.
The path then climbs east towards Loughrigg Terrace before descending to the lakeside path. Eventually the path takes you through woodland and across the Rothay before climbing towards Rydal Hall.
The 19th century mansion has nice formal gardens and the pretty Rydal Falls where you can enter 'The Grot' - an 18th century summerhouse designed for viewing the waterfalls. There's also a very good tea shop with outdoor seating so it's a great place to stop for refreshments at what is the half way point of the route. Just up the hill you will find Rydal Mount, the home of the poet William Wordsworth from 1813 to his death in 1850.
After leaving Rydal Hall you pick up the Coffin Route so called because it was used to convey coffins on their final journey to St Oswalds Church in Grasmere. It heads west below Nab Scar with nice views over the lake from the elevated position of the path.
After about a mile you come to a beck where you turn left to return to the car park.
To continue your walking in the area you could climb to Loughrigg Fell on the southern side of the lake. From the 335 m (1,099 ft) summit there's fabulous views back down to Rydal Water and Grasmere Lake.
If you continue west along the coffin route it will take you into Grasmere where there are numerous good walking trails to try.
The White Moss Walks start from the same car park and will take you across White Moss Common where there's woodland and meadow to enjoy. View Full Details>>
Scout Scar
2 miles (3 km)
Enjoy a short but steep climb to a wonderful viewpoint near Kendal. There's a good footpath leading up to the viewpoint where you can see the Coniston Old Man, Bowfell and the Langdale Pikes. It's a geologically fascinating area with carboniferous limestone and steep slopes to admire.
There is a car park on Underbarrow Road just to the north west of the hill. You can follow the road from Kendal to the site. It's about 2 miles west of the town centre. From here you can pick up the footpaths to take you up to Scout Scar and along Barrowfield Wood. At the 235m (775ft) summit you will find a structure known as 'The Mushroom'. This shelter has a view finder (toposcope) showing all the fells you can see from the viewpoint.
You can explore the area further by visiting Cunswick Scar and Helsington Barrows as shown in the video below. The longer circular walk starts in Kendal and visits the Lake District's outlying fells as described by Alfred Wainright in the first chapter of his book on the area.
If you continue south from this route you will soon come to Sizergh Castle. The 1,600-acres estate includes miles of great walking trails through limestone pasture, orchards and Brigsteer Woods.
In Kendal itself you could try our Kendal Castle and River Walk which visits the atmospheric ruins of the 12th century castle and also takes you along the River Kent. View Full Details>>
Silver How
2 miles (3 km)
This is a fairly easy climb to Silver How fell in the Lake District. It's a short circular walk starting in Grasmere and a nice one to try if you're looking for an introduction to fell walking. The walk passes the National Trust owned Allan Bank, the former home of William Wordsworth. It's a lovely place to stop for a drink or go for a stroll in the pretty garden. From the Silver How summit there are super views of Grasmere village and lake. Many of the famous fells are also visible such as Helm Crag, Steel Fell, Heron Pike and Fairfield. The walk descends from the summit with a woodland section taking you back to Grasmere.
If you enjoy this walk then there are some similar ones to try starting in Grasmere. For example you could climb the nearby Helm Crag or visit the pretty Easedale Tarn. Both walks are similar in length and are also fairly easy climbs. View Full Details>>
Silverdale
4 miles (7.2 km)
A circular walk from Silverdale railway station, taking you to Eaves Wood, Elmslack, the coastal path and Silverdale Green. There's much to enjoy in this lovely area which forms part of the wider Arnside and Silverdale AONB. You'll experience woodland trails, a climb to a splendid viewpoint and great coastal views over Morceambe Bay.
The walk starts at Silverdale railway station and heads west past Silverdale Golf Club. You then turn left along The Row and climb to the Eaves Wood Nature Reserve. Here you will find ancient woodland with limestone pavement supporting rare plants and wildlife. You can also climb to the Pepperpot monument and enjoy splendid views over the coast to Grange over Sands.
The route then descends through Elmslack to the coast where you pick up a section of the Lancashire Coastal Way long distance trail. Here you'll pass the lovely Silverdale Cove where there's a little beach and splendid views across the bay.
Follow the coast path south to Shore Road where you turn inland towards the village. It's a pretty village with a village school, library, two village halls and two churches. You can stop for refreshments at one of the pubs or cafes.
The final section takes you across Silverdale Green to return to the train station.
To extend the walk you can head east into the lovely Leighton Moss Nature Reserve, the largest reedbed in the north west.
Also nearby are the splendid climbs to Arnside Knott and Warton Crag. View Full Details>>
Sizergh Castle
2 miles (4 km)
Enjoy a short walk through the delightful grounds of Sizergh Castle in the Lake District. There are 1,600-acres to explore including limestone pasture, orchards and semi-natural woodland. The beautiful gardens contain a pond, a lake, and a limestone rock garden. There are also fabulous views of the Yorkshire Dales and the Lake District.
The site is run by the National Trust so there are excellent facilities with a cafe, shop and guided tours around the interesting medieval Sizergh Castle. There is also an ancient Yew Tree reckoned to be 1,600 years old - ask at reception for details.
The walk route below takes you around the castle grounds and through Low Wood to the River Kent before returning to the start point at the castle. There's also the option of climbing to Sizergh Fell or a walk through Brigsteer Woods.
Sizergh is located about 3 miles south of Kendal. One option is to follow the River Kent from Kendal to the castle which is not far from the river. You could also visit from Oxenholme train station. You can follow footpaths through Natland and the surrounding countryside to the site.
If you have time you could visit the nearby Levens Hall. Here you will find a deer park and a stunning topiary garden with over 100 pieces of living sculpture.
If you continue north through Brigsteer Woods you will soon come to Helsington Barrows and Scout Scar. It's a great viewpoint above Kendal with fabulous views of most of the major fells.
Also of interest is Kendal's ruined 12th century castle which you can visit on our Kendal Castle and River Walk. View Full Details>>
Skelwith Bridge
3 miles (4.6 km)
With the long distance Cumbria Way passing through the village and a series of beatiful waterfalls to visit, the village of Skelwith Bridge is a great place for walkers. The walk to Loughrigg Tarn and the delightful riverside stroll to Elterwater are especially popular.
This circular walk visits some of the highlights of the area including Colwith Force Waterfall, Skelwith Force waterfall, Elterwater, the River Brathay and Great Langdale Beck.
The walk starts from the bridge at Skelwith Bridge. Head west along the river passing the lovely riverside tea rooms before coming to the impressive Skelwith Force waterfall. Though small the falls are very powerful and can be seen up close from the viewing area. At the falls you pick up a section of the Cumbria Way to first take you along the Brathay and then Great Langdale Beck to Elterwater. It's a lovely area with peaceful woodland opening out to open countryside along the beck. There's great views of the Langdale Fells as you approach the little village of Elterwater where you can enjoy refreshments at the nice pub which has outdoor seating.
The route then climbs through Sawrey's Wood and Fletcher's Wood to Colwith Force Waterfall. The falls drop 40 feet over several stages and are a spectacular sight when in full spate.
At the falls you pick up the Cumbria Way again and descend back to Skelwith Bridge. There's lovely views here back down to the river and lake.
To extend the walk keep heading west along the Cumbria Way and you can enjoy a splendid climb up Dungeon Ghyll falls to Stickle Tarn. View Full Details>>
Stock Ghyll Force
1 miles (1 km)
This walk takes you to the beautiful Stock Ghyll Force waterfall in Ambleside, in the Lake District. The waterfall is just a short walk from the centre of Ambleside. From here you walk to Stockgyhll Lane where there is a sign saying 'To the Waterfalls'. Bear left here to enter Stock Ghyll Woods where you follow shady paths along Stock Ghyll Beck to the main falls. Here you will find a railed viewpoint from which you can watch the spectacular 70 foot high waterfall. It's a lovely wooded climb with a series of smaller waterfalls to enjoy on the way.
If you would like to continue your walk you could climb Wansfell Pike for fabulous views of the Coniston Fells, Fairfield, Lake Windermere and Red Screes. View Full Details>>
Tarn Hows
2 miles (3.5 km)
This popular beauty spot is perfect for a peaceful walk in beautiful surroundings. View Full Details>>
Ulverston Canal
1 miles (2 km)
This short canal runs from the centre of the Cumbrian town of Ulverston to the coast at Morcambe Bay. At just over a mile long it makes for a nice easy stroll with lovely coastal views to enjoy at the end. There's also nice views of the Lake District fells and water loving wildlife to look out for on the water.
The canal links with the Cumbria Coastal Way where you can extend your walk. Heading south will take you to Bardsea with nice views over Cartmel Sands and Ulverston Sands. Heading north takes you to Greenodd with views over the River Leven.
At the town end of the canal you can pick up the Cumbria Way and head deeper into the Lake District.
Also near Ulverston is the fascinating Birkrigg Common. You can follow the Cistercian Way to Urswick Tarn and then explore the network of paths on the elevated common. Here you will find Carboniferous limestone, an ancient stone circle and wonderful views over the Furness Peninsuala. View Full Details>>
Ulverston to Coniston
15 miles (24 km)
This is the first leg of the Cumbria Way taking you from Ulverston to Coniston.
The walk first heads towards the village of Gawthwaite before continuing onto the beautiful Coniston Water. You then follow the footpath along the lake taking you into the village of Coniston.
Other highlights on this section are splendid views of the 2634 foot high Old Man of Coniston Fell while Grizedale Forest is also visible for much of the walk. View Full Details>>
Wainwright's Coast to Coast
183 miles (294 km)
Travel from the west coast of England to the east along this breathtaking route devised by Alfred Wainwright. The walk passes through three of England's most beautiful National Parks taking you on a tour of some of the most incredible scenery in the country. View Full Details>>
Wansfell Pike
6 miles (10 km)
This circular walk in the Lake District takes you up Wansfell Pike fell to Troutbeck, and then back through Skelghyll woods. It's popular with walkers as it begins and ends in the accessible town of Ambleside.
The first section of the walk takes you from the centre of Ambleside to Stock Ghyll Force, a spectacular 70 foot waterfall which can be viewed safely from a railed viewpoint. View Full Details>>
Warton Crag
3 miles (5 km)
Enjoy a circular walk around Warton Crag on this lovely route in Lancashire.
The limestone hill near Carnforth stands at 163 metres (535 ft) making it the highest point in the Arnside and Silverdale AONB. View Full Details>>
White Moss Walks
1 miles (2 km)
This walk follows the footpaths around White Moss Common in the Lake District. The area consists of a series of nice footpaths taking you through woodland and meadows between Rydal Water and Grasemere Lake.
The walks start from the good sized White Moss Common car park off the A591 near Rydal Water, Grasmere Lake and the town of Ambleside. You then pick up the trails taking you through shady woodland towards the section of the River Rothay that runs between Rydal Water and Grasmere. It's a pretty area with picnic tables and the option of crossing a bridge and heading to Grasmere Lake. This route heads north to White Moss Common, passing Lady Wood and White Moss Tarn. You then pick up the Coffin Route which takes you across the pretty Dunney Beck. You then head south returning to the car park.
To extend your walk you could head east to Rydal Mount and Rydal Hall along the Coffin Route. Heading west will take you to Grasmere passing Dove Cottage where William Wordsworth lived from 1799 to 1808.
The climb to the pretty Alcock Tarn also starts from the White Moss car park. It takes you through the common to the elevated tarn where there are wonderful views over Grasmere. View Full Details>>
Windermere to Ambleside Walk
7 miles (10.5 km)
This is a nice scenic route between two of the Lake District's premier towns. It takes you from Windermere to Ambleside via Orrest Head, Troutbeck and Wansfell Pike. It's a nice one to do if you've just come into Windermere on the bus or train and want to reach Ambleside without any further travelling. It's a fairly moderate route until the climb to Wansfell which is more of a challenge.
The walk starts near the train station in Windermere and climbs to Orrest Head just to the north. It's a lovely viewpoint with views to Lake Windermere, the Old Man of Coniston, Scafell Pike, Great Gable, Fairfield and the Langdale Pikes. View Full Details>>
Windermere Way
41 miles (66 km)
A circular walk around Lake Windermere in the beautiful Lake District. The route takes you along various footpaths and quiet lanes visiting several of the pretty settlements surrounding the lake.
Starting in Bowness the route heads north along the lake before climbing up to the town of Windermere. Here you enjoy a climb to the viewpoint at Orrest Head and continue past Troutbeck Bridge to Wansfell Pike.
The route then descends into the popular town of Ambleside before climbing along Loughrigg Fell to the lovely Loughrigg Tarn.
The route descends to Skelwith Bridge, with its impressive waterfall and riverside tea rooms. You then pass along the western side of the lake visiting the National Trust's Wray Castle and exploring the woodland trails on Claife Heights.
At the southern end of the lake you cross the River Leven at Newby Bridge and head along the eastern side of the lake. You'll pass the fine viewpoint at Gummers How before returning to Bowness. View Full Details>>