Merseyside Cycle Routes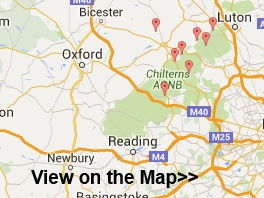 There's much to see in Merseyside on your bicycle with a number of well signed routes now open. Highlights include the River Mersey with cycle paths running along the side of many sections of the river.
Part of the Trans Penine Trail also runs through the county and is well worth a look.
Please use the links below to view full route information including descriptions, elevation profiles, interactive maps and GPS downloads.
You can also view an overview map of all the routes in the using the Merseyside Cycle Map
There are several National Cycle Network signed routes in the county many of which have been mapped and can be viewed and downloaded below.
For more information on NCN routes in the county (including free cycle maps) please click here

For more information on cycle routes in Merseyside including tips, advice and free cycle maps please click here
Route Name
Photo
Distance
Description
Croxteth Country Park
3 miles (4.5 km)
This 500 acre country park in Liverpool has a number of fine cycling and walking paths. The park includes a 16th century hall, wildflower meadow, walled garden and nature reserve.
The Liverpool Loop Line and the Trans Pennine Trail pass the western side of the park. You can pick up these trails to extend your exercise.
Eastham Country Park
1 miles (2 km)
This park is located on the Wirral bank of the River Mersey, profferring fantastic views across the estuary. Eastham consists of 100 acres of broadleaf woodland with surfaced walking paths and a cycle track. The park has a visitor centre, tea garden and two riverside pubs.
Leeds and Liverpool Canal
126 miles (203 km)
Enjoy waterside cycling and walking along Britain's longest single canal. It runs for 126 miles across the Pennines, passing many villages, towns and cities with a fascinating heritage and industrial history. There are also umpteen pretty locks, viaducts and some wonderful countryside to enjoy.
Walkers can enjoy the whole route from Leeds to Liverpool, while there are several sections for cyclists too. If you are on a bike then you can follow Sustrans National Cycle Route 66 from the start at Leeds to just outside Silsden. There's another Sustrans section around Barnoldswick and from Nelson to Burnley in Lancashire. The section from Chorley to Adlington is also open to cyclists.
Highlights on the route include the impressive 5 rise locks at Bingley, Wigan Pier and the lovely Foulridge Reservoir in Colne. Near Burscough you'll pass the wonderful Martin Mere Nature Reserve where you can look out for otters, flamingos, beavers and thousands of water loving birds. You can also link up with the Rufford Branch of the canal and head to Rufford Hall.
Liverpool Loop Line
10 miles (16 km)
This traffic free cycle ride follows National Cycle Route 62 and a disused railway line from Halewood to Aintree. The flat surfaced path is a great ride for beginners, families or anyone looking for a leisurely ride. It's also suitable for walkers in the mood for a nice easy stroll. The path is lined with attractive woodland and bluebells in the spring months.
The route starts in Halewood close to the train station. You then head through Gateacre, Knotty Ash and West Derby before finishing in Aintree near the famous racecourse. Highlights on the route include the lovely Croxteth Country Park which is well worth a small detour at West Derby.
You can extend your outing by continuing north along National Cycle route 62 and the Trans Pennine Trail to Maghull and Southport.
Liverpool to Neston
26 miles (42 km)
Follow National Cycle route 56 on this interesting and varied ride. You start in Sefton Park and head towards the river where a riverside path takes you past Albert Dock to the Seacombe Ferry. Here you cross the Mersey and join another off road section taking you past New Brighton, Wallasey and into Birkenhead. The route continues through the Wirral on a mixture of quiet roads and traffic free paths before finishing at Neston railway.
There are many highlights on this route including the marinas on the Mersey in Liverpool and, of course, the famous Albert Dock with its many shops and eateries. Also of interest are the Three Graces at Pier Head which include the iconic Royal Liver, Cunard and Port of Liverpool Buildings.
Liverpool to Warrington
28 miles (45 km)
This ride takes you along National Cycle route 62 and the Trans Penine Trail from Liverpool to Warrington via Widnes. You start at the Albert Dock in Liverpool and head along the River Mersey before passing through Sefton Park. You soon rejoin the river taking you to Widnes where there are splendid views of the Silver Jubilee Bridge which joins Widnes and Runcorn. You continue along the riverside path from Widnes to Warrington where you finish by the tourist information centre.
This is a fairly flat route with several off road riverside sections making for a nice leisurely ride.
Manchester to Liverpool
47 miles (75 km)
This ride takes you along National Cycle route 62 and the Trans Penine Trail between these two major Northern cities. You start by Manchester Oxford Road station heading south through Chorlton to the River Mersey. A lovely off road section along the river follows, passing Sale Water Park on the way. More off road paths and quiet roads take you through Trafford to Altrincham where you join a lovely traffic free section along the trail and the River Mersey which takes you through Warrington and Widnes. Quiet roads take you through the outskirts of Liverpool before finishing with another stretch along the Mersey and coming to a stop at the famous Albert Dock.
North Wirral Coastal Park
3 miles (5 km)
Enjoy a cycle or walk around this super coastal country park in the Wirral. The park covers 400 acres making it the largest park in the Wirral. There is a super waterside cycling and walking path running along the lovely Wirral Peninsula - you could even continue along it to Wallasey and beyond if you have time.
The park is excellent for birdwatching as the area attracts huge numbers of wading birds, including Oystercatcher, Common Redshank, Dunlin, Sanderling, Ruddy Turnstone, Northern Lapwing, Bar-tailed Godwit and Curlew. The route below also continues to the nearby Ditton Lane Nature Reserve - another great spot for birdwatching.
The park is located very near to Leasowe rail station.
Stadt Moers Park
2 miles (3 km)
Explore 220 acres of meadows, woodland and ponds in this splendid country park in Knowsley. There are a series of excellent walking tracks taking you through grassland, marsh areas and young woodland. There is also a cycleway so you could bring your bike too.
The park is located near Prescot, Whiston and Huyton.
Trans Pennine Trail
215 miles (346 km)
This terrific walking and cycling trail runs from coast to coast across northern England entirely on surfaced paths. It starts on the Yorkshire coast at Hornsea and passes through Yorkshire, Derbyshire and Greater Manchester before finishing on the Merseyside coast at Southport.
Wirral Country Park
2 miles (2.5 km)
Enjoy fabulous views of the Wirral Peninsula in this delightful coastal country park. The park is the first designated country park in Britain, opening in 1973. You can climb the 60 feet high, boulder-clay cliffs where there are splendid views of the Dee Estuary. There are excellent facilities with Picnic Areas, Visitor Centre, Shop, Information staff, Café, BBQ area and a Bird Hide. The Wirral Way walking and cycling trail also runs through the park. You can follow the trail to the lovely village of Parkgate where there are great views across the marshes of the Dee Estuary and large variety of wildfowl and waders to look out for.
Wirral Way
12 miles (19 km)
This is a terrific walk or cycle ride that runs along a pleasant traffic free path through the Wirral Countryside and along the coastal estuary of the River Dee. It follows the track bed of part of the former Birkenhead Railway route from Hooton to West Kirby.
You start off at Hooton Railway Station near Ellesemere Port and head towards Neston entering the lovely Wirral Country Park on the way. The path then heads along the beautiful Wirral coastline passing Heswall and Thurstaston before finishing at West Kirby.
Along the route you'll pass very close to Royden Park and Caldy Hill, both of which are worth a small detour if you have time. At Royden Park you will find woodlands, meadows, heathland and two meres with an abundance of birdlife. You can also explore Thurstaston Common and climb Thurstaston Hill here.
At West Kirby you'll pass Caldy Hill where there are nice woodland trails and views over the River Dee, Hilbre Island and the Irish Sea.
Near Neston you pass the pretty coastal village of Parkgate which is well worth a visit. From the attractive coastal parade there are views across the marshland of the Dee and huge variety of birdlife to look out for.
Your Submitted Routes
Photos are copyrighted by their owners