Shropshire Cycle Routes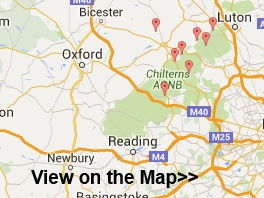 Shropshire is a beautiful county and is well worth exploring by bicycle. One of the main attractions in the county is the River Severn which has many cycling sections to enjoy.
Please use the links below to view full route information including descriptions, elevation profiles, interactive maps and GPS downloads.
You can also view an overview map of all the routes in the using the Shropshire Cycle Map
There are several National Cycle Network signed routes in the county many of which have been mapped and can be viewed and downloaded below.
For more information on NCN routes in the county (including free cycle maps) please click here

For more information on cycle routes in Shropshire including tips, advice and free cycle maps please click here
Route Name
Photo
Distance
Description
Bishop Bennet Way
32 miles (52 km)
The Bishop Bennet Way is a shared walking and cycling path running from Beeston in Cheshire to Wirswall on the Shropshire borders.
The route starts at the 13th century Beeston Castle and proceeds through Milton Green, Churton and Shocklach where you will pass the Grade I listed Norman church. You continue to Grindley Brook where you cross the Shropshire Union Canal shortly before finishing at Wirswall near Whitchurch.
For cyclists please note that a mountain bike is required for this route as there are some fairly rugged off road sections. View Full Details>>
Hopton Woods
4 miles (6.5 km)
This large forest in Shropshire is a popular place for mountain bikers. For cyclists there is a blue graded moderate route on nice wide paths. It is suitable for most riders although there are some moderate climbs and descents. There is also a challenging, red graded route called the Pearce XC. This has some tough climbs and exciting descents. Both trails provide excellent views of the surrounding countryside and are very popular with local riders. For experienced mountain bikers there are three downhill, black graded trails. These have steep descents and jumps so are really only suitable for seasoned bikers. View Full Details>>
Jack Mytton Way
68 miles (110 km)
This is a splendid walk or mountain bike ride through Shropshire from Cleobury Mortimer to Llanfair Waterdine. It passes through the splendid Long Mynd in the Shropshire Hills AONB. View Full Details>>
Kerry Ridgeway
15 miles (24 km)
This is an exceptionally beautiful walk or cycle through Powys and then into Shropshire.
The route runs along a ridge top overlooking Wales on the one side and England on the other with spectacular views for the duration of the ride.
You start at Cider House Farm near Kerry and head east to Bishop's Castle passing through Ceri Forest on the way. You will pass through heather moors, woodlands and bilberry rich heaths with fabulous views of the Welsh and Shropshire Hills. View Full Details>>
Kidderminster to Bridgnorth
28 miles (45 km)
This route follows National Cycle routes 54 and 45 from Worcestershire into Shropshire. You start in Kidderminster near the train station and then head south along National Cycle route 54 and the Staffordshire and Worcestershire Canal to Stourport-on-Severn. The route then turns north west along National Cycle route 45 to Bewdley where you will cross the River Severn. A lovely off road stretch through the Wyre Forest follows before heading into the beautiful Severn Valley Country Park with a pleasant stretch along the River Severn to enjoy. Quiet roads and an off road section around Chelmarsh Reservoir then take you into Bridgnorth, finishing at the train station. View Full Details>>
Llwybr Ceiriog Trail
23 miles (37 km)
A circular walk or cycle through the beautiful Ceiriog Valley. The trail visits the pretty villages of Bronygarth and Pandy and contains some challenging climbs. The views of the River Ceiriog and the hills of the Ceiriog Valley are a stunning reward for your efforts though.
The route is well waymarked with a black and white disc. View Full Details>>
Ludlow to Shrewsbury
51 miles (82 km)
This challenging ride takes you through the Shropshire countryside and along the Welsh - English border with splendid views of the Shropshire Hills AONB for most of the ride.
The route starts at Ludlow train station and follows National Cycle route 44 and the River Onny into the countryside passing Ludlow Racecourse on the way. You then continue on road to Bishop's castle and Church Stoke on the Welsh border before passing through the lovely village of Pontesbury. The ride finishes with a pleasant stretch along the River Severn in Shrewsbury before finishing at the train station. View Full Details>>
Montgomery Canal
35 miles (56 km)
Enjoy easy waterside cycling and walking along the Montgomery Canal through Powys and Shropshire. The whole of the route can be walked while cyclists can enjoy the section from Newtown to Welshpool along National Cycle Network route 81. It's a great ride and suitable for families and people of all abilities.
Starting in Newtown you follow the River Severn towards Llanllwchaiarn and the start of the canal. You then follow the towpath north passing the Pwll Penarth Nature Reserve and a series of pretty villages including Abermule and Berriew where the canal is carried over the River Rhiw aqueduct. The route continues to Welshpool passing Powis Castle and the Llyn Coed y Dinas Nature Reserve. It's a super section of the canal with wildlife such as otters and water voles to look out for.
From Welshpool you continue north to Arddleen and Four Crosses where you cross the Vyrnwy Aqueduct. It's a highlight of the route with splendid views of the River Vyrnwy to enjoy.
The route continues through Pant and Maesbury Marsh before finishing at Frankton Locks in Shropshire. Here you can pick up the Llangollen Canal and enjoy more waterside walking. View Full Details>>
Nesscliffe Hill Country Park
1 miles (2 km)
Enjoy woodland trails, heather covered hills and wonderful views over the Shropshire countryside and Welsh hills in this country park near Shrewsbury. Other features in the park include an Iron age hill fort and Kynaston's cave - a cave hewn into the sandstone, said to have been the hideout of medieval outlaw Humphrey Kynaston. It's a lovely area for walking and cycling with waymarked trails to follow through the woodland. View Full Details>>
Oswestry to Whitchurch
28 miles (45 km)
This route starts in Oswestry near the Welsh border and follows signed regional cycle routes and National Cycle route 45 to Whitchurch via Ellesmere. The route is not too challenging and takes place mainly on quiet country roads.
Route highlights include views of the Shropshire Union Canal at Hindford and Wroxhall and the mere at Ellesmere. View Full Details>>
Radnor Forest Ride
62 miles (100 km)
A shared walking and cycle path that runs from Llanfair Waterdine on the English-Welsh border to the Brecon Beacons Visitor Centre.
The path follows a series of bridleways and minor country roads through some wonderful scenery including the beautiful Wye Valley and the spectacular Brecon Beacons. View Full Details>>
Sabrina Way
203 miles (327 km)
This route is part of the National Bridleroute Network and primarily designed for horse riders but can be used by walkers and cyclists also. The trail starts at the deer park at Great Barrington and heads north to Hartington. The route passes through the Cotswolds, the Malvern Hills, the Wyre Forest and Cannock Chase Forest, before finishing in the Derbyshire Peak District. For cyclists a mountain bike or hybrid is advised.
The route is waymarked with a blue arrow. View Full Details>>
Severn Valley Country Park
2 miles (2.5 km)
This 126-acre riverside park consists of woodland, meadows and riverside banks with views of the River Severn. The park has several lovely waymarked trails while National Cycle Network Route 45 also runs through the park. Features in the park include a lake with a bird hide, a woodland walk along a boardwalk and a delightful riverside path. There is also an informative visitor centre and picnic areas.
If you have time you could continue your walk along the River Severn and the Severn Way towards Bridgnorth or Bewdley. Heading south along the river would take you to the delightful Arley Arboretum and Trimpley Reservoir.
On a cycle you could also continue your ride along National Cycle 45 towards the two nearby towns mentioned above. The park is located about six miles south of Bridgnorth. View Full Details>>
Shrewsbury Canal
3 miles (5 km)
This cycling and walking trail follows the route of the Old Shrewsbury Canal from the centre of Shrewsbury to Haughmond Hill at Uffington.
The path starts at Castle Fields, just to the north east of the train station. It then heads through Ditherington and Heathgate before finishing at Uffington next to Haughmond Hill. It's a nice flat path running for about 3 miles with views of the River Severn.
The route runs along part of the long distance Shropshire Way and runs alongside the Severn Way. The are both good options for extending your walk.
You could also enjoy a climb to Haughmond Hill at the end of the route, where there are nice woodland trails and great views over Shropshire. View Full Details>>
Shrewsbury to Telford
28 miles (45 km)
Follow National Cycle routes 81, 45 and 55 through Shropshire on this pleasant ride. The ride starts near the train station in Shrewsbury and soon joins the Shropshire Way which takes you along the River Severn and National Cycle route 81 to Upton Magna. The route then follows National Cycle route 45 along country roads with regular views of the river and a short stretch through Attingham Park. This is a good place to stop for a break and see the the mansion and deer park.
There are also splendid views of The Wrekin hill - part of the Shropshire Hills AONB. Shortly after passing The Wrekin you'll join the Severn Way taking you along the river into Ironbridge. Here you join National Cycle route 55 to Coalport and then Telford following off road paths. View Full Details>>
Shrewsbury to Wellington
16 miles (25 km)
This short route starts in Shrewsbury by the Kingsland Bridge on the River Severn, following National Cycle route 81 to Wellington.
Highlights on the route include the views of the River Severn and some lovely Shropshire countryside. View Full Details>>
Shrewsbury to Welshpool
28 miles (45 km)
Follow National Cycle route 81 on this challenging route which takes you from Shropshire and over the border into Wales. The route starts near the train station in Shrewsbury and begins with a short pleasant stretch along the River Severn passing through The Quarry park and crossing Porthill Bridge. You then follow National Cycle route 81 to Montford Bridge where you'll cross the river again, continuing along the Severn Way to Breidden Forest and Breidden Hill. Shortly after you cross the border into Wales, finishing in Welshpool town centre. View Full Details>>
Shrewsbury to Whitchurch
31 miles (50 km)
This route starts in Shrewsbury by the Kingsland Bridge on the River Severn, first following National Cycle route 81 and then National Cycle route 45 to Whitchurch in North Shropshire.
Aside from the start which follows the River Severn along the Shropshire Way the route is mainly on quiet country roads.
Highlights on the route include the remains of Haughmond Abbey and Moreton Corbet castle. There are also distant views of the Wrekin Hill to enjoy for most of the ride and the beautiful Hawkstone Park which is slightly off the route near Hodnet. View Full Details>>
Stafford to Market Drayton
28 miles (45 km)
This route follows National Cycle route 55 and local signed cycle routes from Stafford to Market Drayton via Newport.
The route starts near Stafford centre on the National Cycle route 55 and follows a dismantled railway before a series of quiet signed country roads takes you through Newport and on to Market Drayton in Shropshire.
Highlights on this route include views of the Shropshire Canal and a spell through Chetwynd deer park. View Full Details>>
Telford and Ironbridge Circular
14 miles (22 km)
This lovely circular route starts in Telford and follows the off road Silkin Way south to Ironbridge on the River Severn. You will then follow the Severn Way along the river before crossing the iconic bridge and heading back north to Telford. View Full Details>>
Whitchurch to Chester
36 miles (58 km)
This route starts by the railway station in Whitchurch and follows National Cycle route 45 through Shropshire and into Cheshire. You will first head north east towards Wrenbury where you cross the Shropshire Union Canal. The route then continues east towards the lovely Cholmondeley Castle & Gardens which is well worth a visit and an ideal place to stop for refreshments. From there the ride continues on road to Bickerton and Peckforton where you will pass through Peckforton Hills and castle. The final stretch towards Chester follows the Shropshire Union Canal for much of the way. You finish at the train station in Chester. View Full Details>>
Wolverhampton to Telford
22 miles (35 km)
This route follows National Cycle route 81 through the West Midlands to Shropshire. The route starts in the centre of Wolverhampton and heads through the town and West Park to join the Staffordshire and Worcestershire canal towpath which takes you towards Bilbrook. Country roads then take you onto Codsall, Albrighton and Shifnall before a short off road section takes you past Priorlsee lake and then into Telford. View Full Details>>
Panoramio: Photos are copyrighted by their owners