Brecon Beacons Walks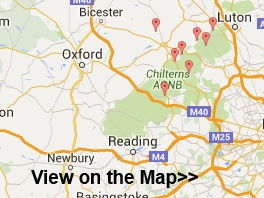 With lakes, waterfalls, forests, country parks and numerous mountain climbs, the Brecon Beacons has something for walkers of all abilities. The area also includes the stunning Black Mountains with some of the best views in the country.
If you are looking for cycle routes please go to our Brecon Beacons Cycle Routes page.
Please use the links below to view full route information including descriptions, elevation profiles, interactive maps and GPS downloads.
You can also view an overview map of all the routes in the using the Brecon Beacons Walk Map
Route Name
Photo
Distance
Description
Abergavenny Castle Meadows and Linda Vista Gardens
1 miles (2 km)
This lovely circular walk takes you around the pretty meadows surrounding Abergavenny Castle. You'll also enjoy a riverside stroll along the River Usk and a visit to the delightful Linda Vista Gardens.
The route starts near the tourist information centre in Abergavenny and takes you along the River Usk on a good path which is also open to cyclists. The path then heads to Linda Vista gardens, which is a well laid out public park with a variety of plants and flowers. You then pass the ruins of the 11th century Abergavenny Castle where there is a good museum detailing the history of the castle.
Please note, only the first section of the route along the river is open to cyclists.
If you'd like to continue your walking in the area you could pick up the Monmouthshire and Brecon Canal for more waterside footpaths. View Full Details>>
Beacons Reservoir
2 miles (3 km)
Enjoy a lovely stroll around this pretty reservoir in the fantastic Brecon Beacons. The nearby mountains of Pen Y Fan and Corn Du make a simply stunning backdrop to the walk. The walk also includes woodland sections on the western side of the reservoir and several waterside sections.
If you're looking for a more challenging walk you could climb Pen Y Fan. The start point for this walk is near the northern end of the reservoir. This walk also makes use of the Brecon Beacons Way so you could pick this up and head deeper into this beautiful national park. View Full Details>>
Blaen y Glyn Waterfalls
2 miles (3 km)
This walk visits a series of beautiful waterfalls on the  River Caerfanell near Talybont Reservoir in the Brecon Beacons. The walk starts from the Forestry Comission's Upper Blaen-y-Glyn car park and takes you to Lower Blaen-y-Gly. You'll pass along woodland paths with several pretty falls to enjoy. There is also a picnic area.
If you'd like to extend your walk you could pick up the Taff Trail and follow it to the nearby Talybont Reservoir. The Fan Y Big and the Cribyn mountain climb also starts from the same point. View Full Details>>
Blorenge
7 miles (12 km)
This challenging walk takes you around this prominent hill in the southeastern corner of the Brecon Beacons National Park. The hill is located near Abergavenny and rises to a height of 561 m (1,841 ft).
This popular walk starts at the car park next to Keeper's pond and follows footpaths across the hill before climbing to the summit. There are fabulous views of the Usk Valley, Sugarloaf Mountain and Skirrid Fawr. You'll also pass through the Punchbowl on the eastern side of the hill. This delightful area has a large pond and woodland which attracts a wide variety wildlife.
If you're interested in more hill climbing in the area then Sugarloaf Mountain and Skirrid Fawr are also easily reachable from Abergavenny.  View Full Details>>
Brecon Beacons Way
98 miles (158 km)
Follow the Beacons Way through the centre of the stunning Brecon Beacons National Park. The walk begins at Abergavenny and follows the trail through the park to Llangadog. On the way you will pass some of the most breathtaking scenery in the UK with marvellous views of Sugarloaf Mountain, Skirrid Fawr, Llanthony Priory, The Black Mountains, Talybont Reservoir, Table Mountain and Pen Y Fan - the highest peak in South Wales and southern Britain.
The walk is waymarked with a black and white disc. View Full Details>>
Carreg Cennen Castle
2 miles (3 km)
Enjoy a circular walk around this spectacularly positioned ruined castle in Carmarthenshire. The castle sits on an elevated limestone precipice with fabulous views over the lovely Brecon Beacons countryside. There are a series of good footpaths taking you around the grounds and an invigorating climb up to the castle itself. The castle includes  a natural cave which leads deep into the hillside, six towers, a great twin-towered gatehouse and the fascinating King's Chamber dating from the 13th/14th century.
The Brecon Beacons Way also runs past the castle so you can pick this up to continue your walking in the area. Carreg Cennen Castle is located about four miles south of Llandeilo on the western tip of the Brecon Beacons National Park. View Full Details>>
Craig-y-Nos Country Park
2 miles (3.6 km)
This delightful 40-acre Victorian garden is perfect for a peaceful stroll. There are well laid out walking paths taking you through woodlands, meadows, wide lawns and along the River Tawe which runs through the park.
Craig-y-Nos Country Park is located in the Brecon Beacons National Park so the surrounding scenery is spectacular. Within the park you will find the historic Craig-y-nos Castle surrounded by beautiful landscaped gardens and two pretty lakes which attract a wide variety of wildlife. There is also a visitor centre and tea room with benches and picnic areas.
The park is located near Aberdare, Merthyr Tydfil and Swansea. View Full Details>>
Craig Cerrig-Gleisiad a Fan Frynych
3 miles (5 km)
Enjoy a walk through this spectacular glacial National Nature Reserve and climb to the summit of Fan Frynych on this challenging walk in the Brecon Beacons. The reserve can be easily accessed from a lay-by on the A470 from which the walk starts. Soon you will be exploring this wonderful natural amphitheatre with imposing craggy cliffs created during the Ice Age, 20000 years ago. The reserve contains rare arctic-alpine plants such as purple saxifrage and mossy saxifrage. There is also an abundance of wildlife to look out for including Peregrine falcons, merlin, red kite and a variety of butterflies. The area also contains woodland, streams and an Iron Age Hillfort. From the 629 m (2,064 ft) summit of Fan Frynych there are splendid views over the national park.
The Brecon Beacons Way also passes the reserve so you could pick this up to continue your walk. View Full Details>>
Fan Gyhirych
1 miles (2 km)
This walk climbs to the  2379 feet (or 725 m) summit of Fan Gyhirych mountain in the Fforest Fawr section of the Brecon Beacons National Park. There are splendid views over the surrounding area and of Cray Reservoir. The area is great for walkers as the entire hill is open country giving you the freedom to roam at will. The walk can be extended by continuing east to the nearby Fan Nedd. View Full Details>>
Fan Y Big and the Cribyn
7 miles (12 km)
This walk makes use of the Brecon Beacons Way to take you to Fan Y Big and Cribyn mountains from the Blaen y Glyn Waterfalls. You start off in the Blaen y Glyn car park and climb to the 719 m (2,359 ft) summit of Fan Y Big. This section passes along the spectacular Craig Fan Ddu with wonderful views towards Fan Y Big. From the Fan Y Big summit you continue west along Craig Cwm Cymwyn to the 795 m (2,608 ft) summit of Cribyn. You can extend the walk by continuing west to the summit of Pen Y Fan.
It's a spectacularly beautiful area with wide ranging views across the national park. Also look out for a wide variety of wildlife which includes red kites, sky larks, meadow pipits, peregrines and kestrels. View Full Details>>
Four Waterfalls Walk
5 miles (8 km)
This is a specatacular walk visiting four beautiful waterfalls near Ystradfellte in the Brecon Beacons. It is one of the best waterfall walks in Britain with delightful woodland gorges, riverside trails along the Afon Mellte and a series of roaring waterfalls.
The trail starts at the woodland parking area south of Ystradfellte and visits Sgwd Clun-Gwyn, Sgwd Isaf Clun-Gwyn, Sgwd y Pannwr and Sgwd-yr-Eira waterfalls. Sgwd Isaf Clun-gwyn is a particularly impressive and powerful waterfall which will take your breath away. There are also many other smaller waterfalls dotted around this area known as Waterfall Country.
There are some challenging sections on the walk but the footpaths are well surfaced and maintained. View Full Details>>
Grwyne Fawr Reservoir
5 miles (8 km)
This is a lovely waterside walk along the Grwyne Fawr to Grwyne Fawr Reservoir in the Brecon Beacons. You can start your walk from the Mynydd Du car park and follow the trails north to the reservoir. The rushing waters and the beautiful scenery of the Vale of Grwyney are a real delight. The route climbs to a height of over 1800ft so is quite challenging. You are rewarded with splendid views over the surrounding hillls of the Black Mountains.
To extend your walk you could further explore the Mynydd Du Forest with its miles of walking trails and mountain bike tracks to try. Also nearby is Waun Fach the highest mountain in the Black Mountains. View Full Details>>
Hay Bluff
1 miles (1.5 km)
This is a popular climb to Hay Bluff hill in the Black Mountains. The hill straddles the border of Wales and England. Most of the area lies within Powys with the eastern flanks in Herefordshire. From the summit there are wonderful views over the Wye Valley and the Welsh Mountains.
This walk starts from the Hay Bluff car park located just half a mile north west of the hill. However, you could also start the walk from Hay-on-Wye. Just follow the Offa's Dyke Path south from the town centre for about three miles and you will reach the hill. The path passes Cusop and Tack Wood before arriving at the car park and Stone Circle at the foot of the climb.
The route to the 677 m (2,221 ft) passes Ffynnon y Parc on a good path.  You can further explore the area as the entire hill is designated as open country so walkers have the freedom to roam at will.
You can extend your walk by continuing south along the Offa's Dyke Path to the nearby Black Mountain South Top and the Hatterrall Ridge. Also nearby is a similar short climb to Lord Hereford's Knob (Twmpa). View Full Details>>
Henrhyd Falls
3 miles (5 km)
Visit the spectacular Henrhyd Falls on this splendid walk in the Brecon Beacons National Park. The falls are the highest in South Wales at 90 feet (27m).
The walk starts at the National Trust car park and follows a footpath to the falls and then along the Nant Llech River towards Ynyswen. On the way you will pass through a lovely wooded valley where you will see another small waterfall and a disused watermill before coming to the River Tawe. Return to the start point on the same path.
The final scene of the film The Dark Knight Rises was filmed at Henrhyd Falls, where it doubled as the entrance for the Batcave. View Full Details>>
Llangorse Lake
4 miles (6 km)
Follow good footpaths around the western side of this beautiful lake in the Brecon Beacons National Park. Llangorse is the largest natural lake in Wales and a must see of the region. It is located near to the town of Brecon and the village of Llangors.
The walk starts at the northern end of the lake where parking is available. You then follow waymarked public footpaths through the pretty countryside to a lakeside viewpoint at Llangasty. The lake is surrounded by some lovely scenery with green hills, fields and meadows. The area is also a nature reserve so look out for a variety of wildlife on your walk. These include otters, water voles, coots, swallows, swifts and geese. Also of interest is the Crannog - an ancient man-made island of oak, willow and hazel wood.
If you would like to continue your walking in the area then the Taff Trail is located nearby. You can pick it up in Talybont on Usk where you can also enjoy a riverside walk along the Usk Valley Walk.
Running just to the south east of the site is the Brecon Beacons Way. The epic long distance trail is a great way of exploring the national park on foot. View Full Details>>
Llyn Cwm Llwch
3 miles (5 km)
Llyn Cwm Llwch is the best preserved glacial lake in South Wales. There are many legends about the lake and the fairies that live on an invisible island in the lake.
This walk takes you through the Cwm Llwch valley to this popular beauty spot in the Brecon Beacons National Park.
The walk starts at the car park near the lake and involves a steep climb along the Cwm Llwch river to the beautiful lake. The surrounding scenery of the Brecon mountains is simply stunning. View Full Details>>
Llyn y Fan Fach
5 miles (8 km)
This is a super waterside walk through a particularly beautiful section of the Brecon Beacons. The walk starts at a parking area north of the lake and takes you along the Afon Sawddle to the lovely Llyn y Fan Fach. It's a good track that climbs steadily towards the lake where you will first reach the Dam before climbing to Bannau Sir Gaer on the western side of the water. From here there a truly wonderful views over the lake and surrounding mountains.
The lake is a great place for bird spotting. Look out for red kite, common buzzard, kestrel, carrion crow, common raven and skylark as you make your way around the water.
The Brecon Beacons Way runs past the lake so you could pick this up and head east to Llyn y Fan Fawr to continue your walk. Heading north would take you to Llanddeusant with wonderful views over the Black Mountains. View Full Details>>
Lord Hereford's Knob (Twmpa)
1 miles (2 km)
This is a short climb to Lord Hereford's Knob or Twmpa in the Black Mountains. The scenery is stunning with magnificent views over the Brecon Beacons National Park on one side and the Herefordshire countryside on the other.
You can park at the Gospel Pass car park about 1 mile to the east of the hill. From here you can pick up the footpath to the 690 m (2,260 ft) summit.
Like the nearby Hay Bluff the entire hill is designated as open country so walkers have the freedom to roam at will.
You could start the walk from Hay-on-Wye if you prefer. Just follow the Offa's Dyke Path south to the Hay-on-Bluff car park and stone circle. Then follow country lanes or other footpaths to Twmpa. View Full Details>>
Monmouthshire and Brecon Canal
37 miles (60 km)
Follow the Monmouthshire and Brecon Canal from Brecon to Newport on this super waterside walking and cycling route. Walkers can enjoy the whole route along canal towpaths while cyclists can follow National Cycle Network routes 4, 47 and 49 from Newport to Pontypool. The cycle path is wide and well surfaced so it's a lovely, safe ride. The cycle section runs for about 12 miles.
The whole route runs from Brecon to Newport passing through the beautiful and dramatic scenery of the Brecon Beacons National Park. The first section runs from Brecon to Talybont-on-Usk via Pencelli. It's a 6.5 mile walk with views of the River Usk and the pretty Brynich Lock.
The canal continues to the delightful Llangynidr locks and then on to Cricklehowell and Abergavenny. There's an opportunity here to visit Abergavenny Castle Meadows and Linda Vista Gardens with a small detour from the canal.
The next section runs from Abergavenny to Pontypool, passing the noteworthy Goytre Wharf, with its historic limekilns.
The final section runs from Pontypool to Newport via Cwmbran. This section is open to cyclists. The route finishes in Newport near the castle. View Full Details>>
Mynydd Du Forest
8 miles (13 km)
This large area of woodland in the Black Mountains has miles of forest tracks suitable for walking and mountain biking. The waters of the Grwyne Fawr run through the woods so there is the option of a waterside walk to the nearby Grwyne Fawr Reservoir along the river. You can start your exercise from the Mynydd Du car park at the northern end of the woods, a few miles west of Llanthony. It's situated in a nice spot at the end of a country lane just next to the river. From here you can pick up the forest trails through the western side of the woods before crossing the river at Pont Cadgwan and returning on the eastern side of the river. There's lots of attractive trees and plants and some steep climbs with great views of the surrounding hills. The riverside sections are lovely too with lots of pretty waterfalls to enjoy.
If you would like to continue your walking in the area then you could climb the nearby Waun Fach. It is the highest mountain in the Black Mountains and located just a few miles north west of the forest.
Just to the north of the car park is the lovely Grwyne Fawr Reservoir. You can follow a riverside path right to the water from the same start point as this walk. View Full Details>>
Mynydd Illtud Common
2 miles (3 km)
Starting at the Brecon Beacons Visitor Centre, enjoy a stroll across the pretty Mynydd Illtud Common on this easy circular walk. From the common there are great views towards Pen Y Fan and Corn Du, the Black Mountains and the river Usk. It's a good spot for wildlife too - look out for red kites, larks and butterflies. View Full Details>>
Pen Y Fan
5 miles (8 km)
Climb the highest peak in South Wales and southern Britain on this stunning walk in the Brecon Beacons National Park.
This is a challenging climb to the 2906 feet (886m) summit but the footpaths are generally very good for most of the walk.
You start at the car park at Pont ar Daf about 10 miles north of Merthyr Tydfil. The first stage passes through woodland and crosses Blaen Taf Fawr before ascending toward Bwlch Duwynt. You continue to Corn Du where there are fabulous views of the Neuadd Valley, Cantref Reservoir, Beacons Reservoir and Llwyn-on Reservoir. Shortly after you reach the summit of Pen Y Fan where you will find a former Bronze Age burial chamber. The views are fantastic with Sugar Loaf, the Bristol Channel , Carmarthen Bay, Swansea Bay, the Gower Peninsula, the Black Mountains, the Cambrian Mountains and Exmoor all visible on a clear day. 
From the summit you descend to Corn Du and then on to the heather covered Y Gyrn. You soon come to a woodland area and the finish point at the car park.
The Brecon Beacons Way runs past the mountain so you could pick this up to continue your walk. Beacons Reservoir is also very near the start point to the walk so you could enjoy an easy waterside stroll here too. View Full Details>>
Pontsticill Reservoir
7 miles (10.5 km)
This circular walk takes you around the beautiful Pontsticill Reservoir in the Brecon Beacons National Park. The reservoir is located a few miles north of Merthyr Tydfil on the Taff Trail. You can catch the splendid Brecon Mountain Railway to Pontsticill station next to the reservoir. The railway runs from Pant near Merthyr Tydfil along the full length of the Pontsticill Reservoir to Torpantau high in the Brecon Beacons.
The walk starts near the Dam and Pontsticill station and heads along the Taff Trail through a woodland area on the western side of the reservoir. You return on the eastern side, climbing towards Cwm Criban for splendid views of Pontsticill and the surrounding countryside. You then descend towards the dam and the finish point. View Full Details>>
Radnor Forest Ride
62 miles (100 km)
A shared walking and cycle path that runs from Llanfair Waterdine on the English-Welsh border to the Brecon Beacons Visitor Centre.
The path follows a series of bridleways and minor country roads through some wonderful scenery including the beautiful Wye Valley and the spectacular Brecon Beacons. View Full Details>>
Skirrid Fawr
9 miles (14.5 km)
Climb this 486m (1594 feet) mountain in the Brecon Beacons on this challenging walk. Skirrid Fawr (or Ysgyryd Fawr) forms part of the Black Mountains range.
The walk starts in Abergavenny, next to the tourist information centre and follows the Marches Way long distance trail to the summit. Here you will find the ruins of an iron–age hill fort and St Michael's medieval Roman Catholic church. There are splendid views across the Brecon Beacons, Black Mountains, Abergavenny and the surrounding countryside.
The walk descends through woodland areas before rejoining the Marches Way and returning to Abergavenny.
If you'd like to climb another black mountain then the iconic Sugarloaf is also near Abergavenny. The Brecon Beacons Way also runs through the area so you could pick this up to continue your walk. View Full Details>>
Sugarloaf Mountain
5 miles (8 km)
Climb to the summit of this iconic mountain on this challenging walk in Monmouthshire, Wales. Sugarloaf is part of the Black Mountains range and stands at a height of 1,955 feet (596 metres).
The walk starts at the car park to the south of the summit near the town of Abergavenny. You head towards the lovely oak woodland of St Mary's Vale where you will pass pretty streams and a variety of woodland wildlife. You continue on to the summit where there are fabulous views of the Severn Estuary, the Cotswolds to the east, as far as the Brecon Beacons including Pen y Fan and Corn Du to the west and the Bristol Channel to the south. There are also great views over the nearby Usk River Valley and Abergavenny. On a clear day you could also see the Shropshire Hills and Somerset.
You descend towards Mynydd Llanwenarth, passing ancient medieval ditches before returning to the finish point, back at the car park.
If you'd like to continue your climbing in the area then the Skirrid Fawr walk also starts in Abergavenny. You could also pick up the splendid Brecon Beacons Way which runs through the area. View Full Details>>
Table Mountain
4 miles (6 km)
Enjoy wonderful views over the Brecon Beacons on this moderate climb to the 451m peak of Table Mountain (Crug Hywel). The walk starts from the pretty town of Crickhowell with its ruined Norman castle and 16th century 13-arched bridge across the river Usk. You then follow the Table Mountain footpath which starts at the northern end of the town. It passes through fields and woodland to the unusual flat top of the mountain. At the top you will find an Iron Age Hill Fort and wonderful views in all directions.
If you would like to continue your walking in this area then you could pick up the Usk Valley Walk which runs past Crickhowell. The long distance Brecon Beacons Way also passes Table Mountain so you can easily pick this up too. View Full Details>>
Taf Fechan Forest
6 miles (9 km)
Enjoy a series of beautiful waterfalls and delightful woodland trails on this walk in the Brecon Beacons National Park.
The walk begins at the Taf Fechan Forest car park near the northern end of Pentwyn Reservoir. You then head to Lower and Upper Neuadd Reservoirs on peaceful woodland trails. You'll pass along the Taf Fechan River which is dotted with a number of picturesque waterfalls. The trail then passes along the lovely Lower and Upper Neuadd Reservoirs with the imposing Pen Y Fan making a wonderful backdrop. The route returns to the car park on alternative woodland trails.
The whole of this route is designed for walkers but the eastern leg takes place on a super track which is suitable for walkers and cyclists.
The route can be extended by following the Taff Trail to the nearby Blaen y Glyn Waterfalls. View Full Details>>
Taff Trail
55 miles (88 km)
Follow the River Taff, from Cardiff to Brecon, on this fantastic waterside cycling and walking route.
You start on the River Taff in Cardiff and head along the river northwards passing the Millennium Stadium and Cardiff Castle. There are also views of the attractive riverside Bute park and the Weir on the Taff near Maindy as you leave the centre of Cardiff. You soon come to Radyr where you will pass the splendid Forest Farm Country Park and Castle Coch (the red castle) before passing through the village of Nantgarw. The route continues along the river through Glyntaff and on to Pontypridd where you join the trackbed of a disused railway to Merthyr Tydfil. The final section runs from Merthyr to Brecon passing the beautiful Pontsticill, Pentwyn and Talybont Reservoirs. You'll also pass the beautiful Blaen y Glyn Waterfalls before joining the Monmouthshire and Brecon Canal taking you into Brecon. There are splendid views of the Brecon Beacon mountains as you approach Brecon.
The trail is waymarked with a black and yellow disc. View Full Details>>
Talybont Reservoir
6 miles (10 km)
This circular cycling and walking route takes you around the lovely Talybont Reservoir in the Brecon Beacons National Park. The route makes use of National Cycle Route 8 and the Taff Trail to take you around the 318 acres (1.29 km2) reservoir.
You start off at the northern end of the reservoir, near the dam, where roadside parking is available. You then climb through the woodland area on the eastern side of the water, along the Taff Trail. There are splendid views over the water to the surrounding hills and beautiful waterfalls near Abercynafon at the southern end of the reservoir.
The return leg follows a country lane along the western side of the water and Talybont Forest.
If you would like to extend your walk then you could continue west along the Taff Trail to the beautiful Blaen y Glyn Waterfalls. View Full Details>>
Usk Reservoir
5 miles (8 km)
Follow the circular cycling and walking trail around the beautiful Usk Reservoir on this route in the Brecon Beacons National Park. The route begins at the car park next to the dam at the eastern end of the reservoir. It follows good compacted-stone forestry tracks and tarmac roads alongside the waters edge and through the surrounding woodland of the Glasfynydd Forest. There are also splendid views of the surrounding countryside and mountains. Look out for wildlife around the reservoir including Red Kites.
N.B From Friday 14th August 2015 for about 10 weeks parts of the trail on the western side of the reservoir will be closed for maintenance. View Full Details>>
Usk Valley Walk
48 miles (77 km)
This super waterside walk follows the River Usk, the Monmouthshire and Brecon Canal and the Brecon and Newport Canal from Caerleon to Brecon. The walk passes through Abergavenny and Usk and is enclosed by beautiful hills for the whole of its length. There are also splendid views of the Brecon Beacon mountains, particularly towards the end of the walk. The route is relativley flat as much of it takes place alongside the river or the canals, so there are only a few notable climbs.
The walk is waymarked with white disc. View Full Details>>
Waun Fach
7 miles (12 km)
Climb to the highest mountain in the Black Mountains on this challenging walk in the Brecon Beacons. The walk starts from Castell Dinas just of the A479. This Iron Age hillfort has the highest castle in England and Wales. There is also a car park which makes a good start point for the climb to Waun Fach. From here you follow bridleways past Rhyd-y-car farm before turning south past a series of cairns. The final section turns east to take you to the 811 m (2,661 ft) summit.
You could also start the walk from the nearby village of Talgarth. The village is located just a few miles north of Castell Dinas.
To extend your walking in the area you could head to the nearby Grwyne Fawr Reservoir and Mynydd Du Forest where there are miles of walking trails and mountain bike trails to try. View Full Details>>
Panoramio: Photos are copyrighted by their owners