Greater Manchester Cycle Routes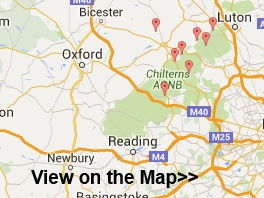 Manchester and the surrounding areas are now well served by a number of attractive cycle routes. This includes National Cycle Networks routes 6 & 60 which pass through Manchester and are an ideal way to see some of the cities highlights.
The Trans Penine Trail also passes through the region with several attractive traffic free sections to enjoy.
Use the links to view full route information including elevation profiles, interactive maps and GPS downloads.
You can also view an overview map of all the routes in the using the Greater Manchester Cycle Map>>
There are several National Cycle Network signed routes in the county many of which have been mapped and can be viewed and downloaded below.
For more information on NCN routes in the county (including free cycle maps) please click here

For more information on cycle routes in Greater Manchester including tips, advice and free cycle maps please click here
| | | | |
| --- | --- | --- | --- |
| Route Name | Photo | Distance | Description |
| Ashton Canal | | 6 miles (9.5 km) | Enjoy a waterside walk or cycle along this 6 mile long canal in Manchester. The canal runs from central Manchester to Ancoats, Bradford-with-Beswick, Clayton, Openshaw, Droylsden, Fairfield and Audenshaw before finishing at Ashton-under-Lyne where it meets the Huddersfield Narrow Canal. Walkers and cyclists can enjoy the whole route along the towpath. National Cycle Network Route 60 runs along the first section of the canal and a local cycle route takes you the rest of the way. Along the way you'll pass 18 locks, Manchester City Football Stadium, Manchester Velodrome and Philips Park. You can take short detours from the canal to visit some nearby attractions too. For example at Audenshaw you could head just south of the canal and visit Debdale Park and enjoy a walk around Gorton Reservoir. At the velodrome you can take a short trip north of the canal and visit Clayton Vale where there is a nature reserve with miles of walking trails and some great mountain bike trails. View Full Details>> |
| Blackburn to Accrington | | 7 miles (12 km) | This lovely short easy ride follows NCN route 6 along the Leeds & Liverpool canal from Blackburn to Accrington via Rishton View Full Details>> |
| Bridgewater Canal | | 4 miles (6.5 km) | This easy cycle ride takes you along a section of the Bridgewater Canal from Pennington Flash to Marshland Bridge, via Leigh. The route runs for just under 4 miles along the flat towpath. There's locks, a swing bridge and lots of barges to see along the way. View Full Details>> |
| Chorlton Water Park | | 1 miles (1.5 km) | Enjoy a walk or cycle around this large lake and nature reserve in Manchester. The well maintained trail runs for about a mile around the water. It's a nice easy cycle ride for families or an easy stroll. Look out for lots of birdlife on the water such as kingfisher, herons, geese and ducks. Facilties include a car parking area at the end of Maitland Avenue, toilets and an ice cream van in the summer months. View Full Details>> |
| Clayton Vale | | 1 miles (2 km) | This large park and nature reserve in Manchester has miles of walking paths and some great mountain bike trails to try. You can start off at the National Cycling Centre in Philips park just to the east of Manchester city centre. From here you can pick up the mountain bike trails through Clayton Vale. There's 12km of colour coded trails for all abilities. The red easy trail is a great one for families with gentle, rollable, rideable features. At the other end of the scale is the black graded ride which is for expert mountain bikers. It has rocky sections and is tight, twisty and very challenging. In the middle the red trail includes rock slabs and gnarly rock gardens. View Full Details>> |
| Clifton Country Park | | 3 miles (5.5 km) | This country park and nature reserve is located between Bolton and Manchester in Salford. Situated on the River Irwell it contains a pretty lake, woodland, meadows and an arboretum. The Irwell Sculpture Trail walking route runs through the park where you will find two of the sculptures from the trail. A cycle trail also runs through the park so you can bring your bike. View Full Details>> |
| Daisy Nook Country Park | | 1 miles (2 km) | Enjoy waterways, a lake, a canal, woodlands and wildflower meadows in this lovely country park in the Medlock Valley. The park is great for wildlife with great-spotted woodpeckers, owls, foxes and squirrels to look out for. The main highlights in the park are Crime Lake and the Hollinwood Branch Canal.  There's also good facilities with a nice cafe and car park. View Full Details>> |
| Debdale Park | | 3 miles (4.5 km) | This 130 acre park includes waterside cycling and walking trails around Lower Gorton Reservoir View Full Details>> |
| Fallowfield Loop | | 8 miles (13 km) | This traffic free cycle ride follows a National Cycle Network route from Chorlton-cum-Hardy to Debdale View Full Details>> |
| Heaton Park | | 3 miles (5 km) | Enjoying cycling and walking in this huge park in Prestwich, Manchester View Full Details>> |
| Highfield Country Park | | 2 miles (3 km) | This 70 acre park is also a local nature reserve with a number of country walks and a cycle track. It is located in Levenshulme in Manchester - a short walk from the train station. View Full Details>> |
| Leeds and Liverpool Canal | | 126 miles (203 km) | Enjoy waterside cycling and walking along Britain's longest single canal. It runs for 126 miles across the Pennines, passing many villages, towns and cities with a fascinating heritage and industrial history. There are also umpteen pretty locks, viaducts and some wonderful countryside to enjoy. View Full Details>> |
| Macclesfield to Marple - Middlewood Way | | 11 miles (18 km) | Follow the Middlewood Way - a lovely off road cycle and walking path running from Macclesfield to Marple and passing by the Macclesfield Canal View Full Details>> |
| Manchester Loop | | 12 miles (20 km) | Take a tour through Manchester along National Cycle routes 6 and 60. Much of this ride takes place on traffic free paths making it a great way to explore the city. The ride starts by Manchester Oxford Road train station, passing through Chorlton, Levenshulme and Openshaw before finishing at Manchester Piccadilly station. Highlights on the route include a stretch along the Ashton Canal, Gorton Reservoir in Debdale Park and views of the city of Manchester Stadium. View Full Details>> |
| Manchester to Altrincham | | 14 miles (23 km) | This ride follows NCN route 62 through Manchester to Altrincham View Full Details>> |
| Manchester to Bury | | 13 miles (21 km) | This short ride follows NCN route 6 through Manchester to Bury View Full Details>> |
| Manchester to Buxton | | 36 miles (58 km) | Follow National Cycle routes 6, 62 and 55 through Manchester, Cheshire and Derbyshire on this lovely ride View Full Details>> |
| Manchester to Liverpool | | 47 miles (75 km) | This ride takes you along NCN route 62 and the View Full Details>> |
| Manchester to Macclesfield | | 28 miles (45 km) | Follow NCN routes 6, 62 and 55 through Manchester and Cheshire on this lovely ride View Full Details>> |
| Manchester to Marple | | 17 miles (28 km) | Follow NCN routes 6, 62 and 55 through Manchester and Cheshire on this lovely ride View Full Details>> |
| Manchester to Stockport | | 14 miles (22 km) | Follow NCN routes 6 and 62 through Manchester on this pleasant ride View Full Details>> |
| Manchester to Warrington | | 24 miles (38 km) | This ride takes you along NCN route 62 and the View Full Details>> |
| Medlock Valley Way | | 12 miles (20 km) | Follow the Medlock Valley Way from Manchester City Centre to Bishop Park near Oldham on foot or take your bike for the first section to Clayton Vale. View Full Details>> |
| Moses Gate Country Park | | 3 miles (5 km) | This large country park in Bolton covers 750 acres and includes a number of splendid cycling and walking trails. The River Croal and River Irwell run through the park and there are 3 pretty lakes, so there is some lovely waterside walking and cycling to enjoy. The park is excellent for bird watching with a bird hide next to one of the lakes. View Full Details>> |
| Outwood Trail | | 4 miles (7 km) | This cycling and walking trail runs along a disused railway line from Radcliffe to Prestwich. The route starts in Outwood Country Park in Radcliffe, next to the River Irwell. You then follow the surfaced path through Giant's Seat Wood and Hurst Wood passing Clifton Country Park on the way. You can continue along the traffic free path on National Cycle Network Route 6 through Prestwich Forest Park to Pendlebury. It's an easy, traffic free ride through pleasant woodland and parkland. View Full Details>> |
| Pennington Flash Country Park | | 4 miles (6 km) | This 490 acre park is located in Leigh, Greater Manchester. The main feature is the 170 acre lake which is now a nature reserve with a number of bird hides. Over 200 bird species have been spotted at the park such as Black-faced Bunting, Nightingale, Marsh Harrier, Spoonbill and Leach's Storm-petre. The park has a number of well maintained paths suitable for cyclists or walkers. View Full Details>> |
| Prestwich Forest Park | | 3 miles (5 km) | Enjoy a peaceful walk or cycle in this pretty country park in Bury. The park covers an area of approximately 500 acres and includes some lovely woodland trails and a waterside path along the River Irwell. View Full Details>> |
| Reddish Vale Country Park | | 2 miles (3 km) | This 400 acre park lies just a couple of miles north of Stockport in the Tame Valley. The park contains a Visitor Centre, Community Orchard and Garden, Butterfly Conservation Field and a Dipping Pond. There are also peaceful woodland walks, a waterside path along the River Tame and two reservoirs which attract plenty of wildlife. View Full Details>> |
| Rochdale Canal | | 33 miles (53 km) | Follow the Rochdale canal from Manchester to Sowerby Bridge on this waterside route through Greater Manchester and Yorkshire. It starts in the city centre of Manchester and runs for about 33 miles through the Pennine Hills. The canal is an excellent way to see the Pennines without too much effort as the towpath is largely flat. View Full Details>> |
| Rochdale to Hebden Bridge | | 16 miles (26 km) | Follow National Cycle route 66 from Greater Manchester into Yorkshire wih terrific views of the Pennines and several waterside traffic free sections. The route starts by the railway station in Rochdale and soon joins the Rochdale Canal for an easy traffic free run to Smithy Bridge. Here you will pass Hollingworth Lake which has watersports and a nature reserve to enjoy. View Full Details>> |
| Rochdale to Todmorden | | 11 miles (18 km) | This lovely ride follows National Cycle route 66 from Greater Manchester into Yorkshire wih terrific views of the Pennines. The route starts by the railway station in Rochdale and soon joins the Rochdale canal for an easy traffic free run to Smithy Bridge. Here you will pass Hollingworth Lake which has watersports and a nature reserve to enjoy. View Full Details>> |
| Smithills Country Park | | 2 miles (3.5 km) | Enjoy 2000 acres of cycling and walking trails in this large country park in Bolton View Full Details>> |
| Stalybridge Country Park | | 4 miles (7 km) | This country park contains several large reservoirs and some beautiful open moorland View Full Details>> |
| Stockport to Glossop | | 19 miles (30 km) | This route goes from Greater Manchester into Derbyshire via NCN route 62 View Full Details>> |
| Tandle Hill Country Park | | 2 miles (3 km) | Explore 110 acres of beech woodland and open grassland in this country park in Royton. At the highest point in the park there is a war memorial commemorating the men of Royton who died during the First World War. There are also views across the Manchester Plain and the Pennine Hills. Facilities include a cafe and a Countryside Centre with leaflets and information displays on the local area, wildlife and countryside. View Full Details>> |
| Trans Pennine Trail | | 215 miles (346 km) | This terrific walking and cycling trail runs from coast to coast across northern England entirely on surfaced paths. It starts on the Yorkshire coast at Hornsea and passes through Yorkshire, Derbyshire and Greater Manchester before finishing on the Merseyside coast at Southport. View Full Details>> |
| Werneth Low Country Park | | 2 miles (4 km) | Enjoy fantastic views across Manchester and the Pennine Hills in this 200 acre country park.  On a clear day the hills of North Wales are also visible beyond the Cheshire plain. In the park there are well surfaced footpaths and bridleways suitable for mountain biking. View Full Details>> |
| Wythenshawe Park | | 2 miles (2.5 km) | Enjoy walking and cycling in this large park in Manchester. The park has miles of nice walking trails while National Cycle Network Route 85 also runs through it. The park covers 260 acres (109 hectares) and includes wildflower meadows, pretty gardens, herbaceous borders, woodland and grassland. You can also enjoy a waterside stroll along the Baguley Brook and visit the community farm. Here you'll find cows, sheep, goats, pigs, ducks, horses and all the elements of a working countryside farm in an urban setting. View Full Details>> |
Panoramio: Photos are copyrighted by their owners