West Midlands Walks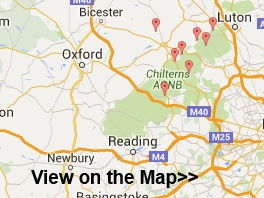 Please use the links below to view full route information including descriptions, elevation profiles, interactive maps and GPS downloads.
You can also view an overview map of all the routes in the using the West Midlands Walk Map
Route Name
Photo
Distance
Description
Beacon Way
16 miles (25 km)
This is the section of the Beacon Way from Sandwell to Chasewater and takes in the nature reserves, canals and woodland around Walsall.
You start by the restored, Victorian Sandwell Park Farm in West Bromwich and head through Sandwell Country Park and past the lovely Sandwell Valley Country Park. You continue past Rushall Junction and onto Barr Beacon where there are splendid views of the surrounding countryside. Pleasant waterside sections along the Rushall and Wyrley and Essington Canals lead you to the finish point at Chasewater with its beautiful lake, and heritage Chasewater Railway.
Chasewater Country Park
4 miles (6 km)
Enjoy a lovely waterside walk or cycle around Chasewater in Burntwood. The park is nearly 900 acres in size with over 200 acres of water. A cycling and walking path runs right around the perimeter of the large lake. There is also a miniature railway, bird hides and a visitor centre.
For those wishing to continue their exercise the Beacon Way walking route and National Cycle Network Route 5 link to the park.
Coventry Canal
38 miles (61 km)
Enjoy waterside cycling and walking along the 38 mile long Coventry Canal towpath. Walkers can follow the whole of the route while cyclists can enjoy lovely sections through Coventry and from Marston Junction to Nuneaton.
The canal runs from the centre of Coventry to Fradley Juction, passing through Bedworth, Nuneaton, Atherstone, Polesworth and Tamworth.
Highlights along the canal include the vibrant Coventry Canal Basin with its shops, businesses and art gallery. You'll also pass the splendid Hartshill Country Park which has miles of footpaths and wonderful views over the Anker Valley. There's also some wonderful countryside to enjoy and a series of artworks by local artists on the Arts Trail from the Basin to Hawkesbury Junction. At the end of the route at Fradley Junction there is a nature reserve with excellent bird watching opportunities.
The canal links with the Ashby-de-la-Zouch canal just north of Bedworth and with the Trent and Mersyet Canal at the end of the route at Fradley Juction near Lichfield.
Coventry Way
40 miles (64 km)
This walk circles the countryside around Coventry taking you through some fine Warwickshire countryside and a series of interesting villages.
The walk starts at Meriden and heads towards Kenilworth with its impressive castle - described by architectural historian Anthony Emery as the 'finest surviving example of a semi-royal palace of the later middle ages, significant for its scale, form and quality of workmanship'. You then head towards Stoneleigh and the fascinating Grade I listed Stoneleigh Abbey. With 690 acres of parkland and overlooking the River Avon the abbey is well worth a visit.
From Stoneleigh you continue to Wolston where you follow the River Avon to Bretford and then onto Brinklow. Here you join the Oxford Canal towards Bedworth. The final section leads back to Meriden passing Birchley Hays wood and Corley Moor on the way.
Grand Union Canal Walk
145 miles (234 km)
Follow the towpath of Britain's longest canal from London to Birmingham on this fabulous waterside walk. You start in West London in a lively and attractive area with canalside bars and restaurants, before heading towards the Chiltern Hills, on through rural Northamptonshire and Warwickshire and into the Birmingham suburbs. Highlights include

Little Venice - the start of the walk in West London with trendy bars/cafes and historical old factories and warehouses
Iron Trunk Aqueduct - a magnificent Georgian structure, which carries the Grand Union Canal over the River Ouse, connecting the villages of Cosgrove and Wolverton
Willen Lake - Milton Keynes' most popular park with cycling, pedalos, mini-golf and a cafe.
Tring ReservoirsThese four reservoirs in Tring are one of the best places for birdwatching in England.
Linford Lakes-this lovely nature reserve in Milton Keynes has a number of pretty lakes and ponds
Hatton Locks - located near Warwick, this flight delivers 21 locks in less than two miles
The Canal Museum - located at the lovely village of Stoke Bruerne the museum houses stories, films, collections and displays all about our waterways.
Cassiobury Park and Whippendell Woods are right next to the canal in Watford and are worth exploring if you have time.

Heart of England Way
101 miles (163 km)
Follow the Heart of England Way through the Midlands of England. The walk starts from Milford Common on Cannock Chase and heads through Staffordshire, Warwickshire and Gloucestershire before finisihing at Bourton on the Water in the Cotswolds.
Major towns and cities on the route include

Milford
Cannock Chase
Castle Ring
Lichfield
Drayton Bassett
Shustoke
Meriden
Berkswell
Balsall Common
Rowington
Henley-in-Arden
Alcester
Bidford-on-Avon
Upper Quinton
Mickleton
Chipping Campden
Longborough
Bourton-on-the-Water

Walk highlights include the delightful Cannock Chase Country Park at the start of the route, Kingsbury Water Park, the beautiful Arden Countryside and the Cotswolds AONB. The walk is well waymarked with a green and white disc.
Highgate Common
3 miles (4.5 km)
This walk follows the numerous trails on Highate Common - a designated country park and local nature reserve near Wolverhampton. Here you will find 320 acres of lowland heath covered with heather, broom and gorse. There are also areas of woodland, with silver birch, pendunculate oak and coniferous plantation. Also look out for a variety of wildlife including lizards, Slow Worms, Grass Snakes, Rabbits, Bush-crickets, moths, beetles, flies, and Dragonflies.
If you would like to continue your walk then the Staffordshire Way is a good option as it runs right through the park. The park is located a few miles south west of the city of Wolverhampton.
Monarch's Way
615 miles (990 km)
This incredible 615-mile walk approximates the escape route taken by King Charles II in 1651 after being defeated in the Battle of Worcester.
The Monarch's Way starts at Worcester then travels north to Boscobel and then south to Stratford upon Avon. It then continues south through the Cotswolds to Stow on the Wold before turning south west towards Bristol via Cirencester. The route then heads south through the Mendip Hills to Wells and then on through Somerset towards Yeovil and then south west to Charmouth. You then follow the Dorset coast before turning north again to Yeovil, before heading east across the Downs to Brighton and then onto the finish point at Shoreham-by-Sea.
The walk also takes you through two World Heritage Sites, one National Park and six Areas of Outstanding Natural Beauty. For those interested in the history of the walk there is ample opportunity to learn and discover more with a series of museums and historical sites dotted throughout the route.
The walk is waymarked with a picture of the ship The Surprise, the Prince of Wales crown and the Royal Oak tree at Boscobel House.
The route has been split into two separate gpx files. The first includes the section from Worcester to Bridport via the Midlands and Somerset. The second runs from Sandford Orcas to the finish point at Shoreham-By-Sea.
Monarch's Way GPS 1 (right click save as)
Monarch's Way GPS 2 (right click save as)
New Hall Valley Country Park
2 miles (3 km)
This pretty country park in Sutton Coldfield has good cycling and walking trails to try. National Cycle Network route 534 runs through the park and there are other surfaced paths for walkers. There are waterside paths along the Plans Brook, wildflower meadows and woodland trails. It's great for wildlife with lots of different bird species and butterflies. Look out for Kingfishers, Grey Heron, Dippers and Reed Bunting around the brook. You may also see birds of prey such as Buzzards, Kestrel and Sparrow Hawks.
Other interesting features include the 18th century water mill and the 16th century Vesey Cottage.
If you would like to continue your exercise then you could head a mile south to Pype Hayes park. National Cycle Network route 534 runs from New Hall Valley to Pype Hayes along the brook. At Pype Hayes Park you will find more cycling and walking trails. Also nearby is Sutton Park with 200 acres of open heathland, woodlands, wetlands, marshes and lakes.
North Worcestershire Path
31 miles (50 km)
This walk runs from Bewdley to Shirley, West Midlands through four beautiful country parks.
You start in Bewdley on the River Severn and follow the river to Upper Arley, passing Trimpley Reservoir on the way. The next section takes you through Eymore Wood and then onto Drakelow before entering Kingsford Country Park wth its 200 acres of woodland and heathland. You continue east to Cookley, where you will cross the River Stour, and then onto Hagley and the 18th century Hagley Hall and gardens.
From Hagley you soon come to the next country park at Clent Hills. This section offers marvelous views of the surrounding countryside. You then continue through Dales Wood to Wasely Hills and Lickley Hills country park with more panoramic views of Worcestershire to enjoy.
The final section runs onto Shirley passing Upper Bittell Reservoir before finishing near Shirley railway station.
Oxford Canal Walk
77 miles (124 km)
Follow the Oxford Canal from Oxford to Coventry on this splendid waterside walk. You follow the towpath of the canal for the duration of the route meaning this is a fairly easy walk (providing you don't do at all at once!)
You will pass through Thrupp, Lower Heyford, Banbury, Cropredy, Braunston Turn and Rugby before finishing at Hawkesbury Junction in Coventry.
The peaceful south Midlands countryside, a series of pretty locks and several excellent canal side pubs make this walk a fantastic experience. Highlights include the delightful Port Meadow at the start of the route in Oxford, great views of the River Cherwell through Oxfordshire and the stunning gardens at Rousham Park.
Park Lime Pits
1 miles (2 km)
Enjoy a short walk around this country park and nature reserve in Walsall. In the park you will find tranquil pools, mature woodland, streams and over 300 species of plants. It's also a nature reserve so look out for a variety of birds including lapwings and yellowhammers. The park is located on the Beacon Way so there is the option of continuing your walk along the Rushall canal which runs past the park.
Pype Hayes Park
2 miles (2.5 km)
Enjoy cycling and walking trails in this large park in Sutton Coldfield. National Cycle Network route 534 runs through the park along the Plans Brook and there are other cycle trails on the western side of the park. There's 100 acres to explore with a lake, ornamental gardens and woodland. It's a nice area for a safe, family cycle or an afternoon stroll.
To extend your outing you could head a mile north to New Hall Valley Country Park. You can follow National Cycle Network route 534 along the Plans Brook to get to New Valley where you will find more good cycling and walking trails and an 18th century water mill. Also nearby is Sutton Park with 200 acres of open heathland, woodlands, wetlands, marshes and lakes.
Sandwell Valley Country Park
4 miles (7 km)
This super country park in West Bromwich is perfect for a short cycle or walk. In the park you will find a fully restored working Victorian farm with grazing meadows, walled kitchen gardens, Grade II listed buildings, a small museum and tea rooms. The park is also a RSPB nature reserve with several small lakes and bird hides.
For cyclists there is an excellent mountain bike trail and National Cycle Network route number 5 runs through the park. There are also several lovely walking trails taking you along the lakes and the River Thame to the nature centre. With 660 acres to explore there is plenty to keep you busy for the day but if you'd like to continue your walk the Beacon Way walking route runs through the park.
Sheldon Country Park
5 miles (7.6 km)
A short walk or cycle through the pretty Sheldon Country Park in Birmingham. The park covers just over 300 acres and includes open grassland, wetlands and mature woodland. There is also a restored Rectory Farm with Jersey cattle, pigs, goats, ponies, ducks, chickens and geese.
A local cycle route runs through the park as does the Solihull Way walking route. The route outlined below also runs onto the nearby Elmdon Park and House which is worth seeing if you have time. The park is located next to Birmingham International Airport, near to the NEC.
Solihull Way
19 miles (30 km)
Starting at Earlswood Lakes head through Solihull to Castle Bromwich Hall. The path first takes you over the Stratford Upon Avon Canal and then along the Grand Union Canal. You then pass through Elmdon Park and Sheldon Country Park and past Birmingham International Airport before finishing at the Jacobean Mansion at Castle Bromwich Hall.
Stourbridge Canal
3 miles (5.5 km)
Enjoy an easy waterside walk along this pretty canal in the West Midlands. The walk starts in the town of Stourbridge in the West Midlands and heads to Stourton Bridge in Staffordshire. Here the canal links with the Staffordshire and Worcestershire Canal. There's lots of pretty locks and some lovely countryside as you make your way into Staffordshire.
Stratford Upon Avon Canal
26 miles (42 km)
Enjoy waterside cycling and walking on this 26 mile canal which runs from Stratford Upon Avon to Birmingham. The whole route can be walked while cyclists can enjoy the sections from Stratford Upon Avon to Wilmcote at one end and through the outskirts of Birmingham at the other.
The route starts in the centre of Stratford Upon Avon and passes through a series of pretty villages before entering the outskirts of Birmingham and finishing in King's Norton. There's lots of pretty locks and some lovely Warwickshire countryside to enjoy. Around Solihull you'll pass close to Earlswood Lakes which is well worth a small detour. You'll also pass close to the lovely Baddesley Clinton. Here you will find a moated manor house surrounded by gardens and woodland. Also, around Kingswood the canal links up with the Grand Union Canal Walk so you can easily pick up another super canal trail.
Sutton Park
4 miles (7 km)
This splendid park in Sutton Coldfield in Birmingham is the largest urban park in Europe and the largest outside a capital city. It covers 2,000 acres and includes numerous cycling and walking trails. A National Nature Reserve and a Site of Special Scientific Interest, Sutton Park is a mixture of open heathland, woodlands, wetlands, marshes and lakes. For walkers there are currently 5 self-guided routes around the site. Cyclists please note that National Cycle Route 534 travels through the park and is part of an extensive new route between Sutton Coldfield and Castle Vale.
There is an excellent visitor centre with gift shop, interpretive displays and maps. Sutton Park is located about six miles north of Birmingham City Centre.
If you would like to extend your outing then you could visit the nearby New Hall Valley Country Park and Pype Hayes Park where you will find more good cycling and walking trails.
Warley Woods
1 miles (2 km)
This 100 acre park is located in the Smethwick area of Birmingham. It is a Green Flag award winning community park and in 2012 it was voted the nations 2nd favourite park. It is the perfect place for a peaceful walk with beautiful woodland, nature trails and a wildflower area. Look out for wildlife which includes Green woodpecker, Chiff chaff and Fieldfare. The park also contains a nine hole golf course, a cafe and a shop.
Woodgate Valley Country Park
3 miles (4.5 km)
A short route around the delightful Woodgate Valley Country Park in Birmingham. The park contains 450 acres of rich meadows, woodland and small ponds with the Bourn brook running through the heart of the park. There is also an excellent visitor centre and an Urban Farm with a variety of animals to see.
Worcester and Birmingham Canal
31 miles (50 km)
Follow the Worcester and Birmingham Canal from the vibrant centre of Birmingham, through the green hills of Worcestershire, to the cathedral city of Worcester. After leaving Birmingham you enter the countryside and will encounter a series of locks including Tarddebigge lock flight. With 30 locks in about 2 miles, Tarddebigge is the longest in the country, and also one of the steepest.
This is a nice easy waterside walk, suitable for all walkers.
Photos are copyrighted by their owners