Cheshire Cycle Routes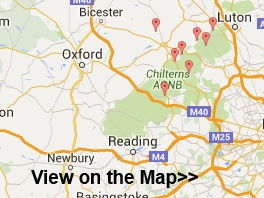 Cheshire has some splendid scenery and plenty of attractive villages to visit.
Some of the best cycling in the county can be found on the Cheshire Cycleway which runs for 176 miles through some of the prettiest villages and most attractive scenery in Cheshire.
Please use the links below to view full route information including descriptions, elevation profiles, interactive maps and GPS downloads.
You can also view an overview map of all the routes in the using the Cheshire Cycle Map
There are several National Cycle Network signed routes in the county many of which have been mapped and can be viewed and downloaded below.
For more information on NCN routes in the county (including free cycle maps) please click here

For more information on cycle routes in Cheshire including tips, advice and free cycle maps please click here
Route Name
Photo
Distance
Description
Along the River Dee from Chester to Connah's Quay
6 miles (10 km)
Follow the River Dee from England into Wales on this easy waterside walk or cycle. The route starts on the England and Wales border at Chester and follows a good riverside path to Connah's Quay in Wales. You'll pass Saltney Bridge and Queensferry Bridge before finishing at Hawarden Bridge at Connah's Quay.
It's a good surfaced path which is great for cyclists looking for a safe, traffic free ride. It runs along National Cycle Network Route 568 with nice views of the surrounding countryside.
Near the end of the route you'll find the delightful Wepre Park. You could extend your exercise by exploring the 160 acre country park with its river, waterfall and the 12th century ruins of Ewloe Castle. Also nearby is the fascinating ruins of Flint Castle with views over the Dee Estuary.
In Chester you can explore the city on the Chester Walls Walk. There's much to enjoy with more views of the River Dee and a visit to a number of interesting historical sites. View Full Details>>
Biddulph Valley Way
14 miles (22 km)
This circular route starts in Congleton and first follows the Biddulph Valley Way (a traffic free disused railway path) before turning round to return to Congleton.
Please click here for more information on this route. View Full Details>>
Bishop Bennet Way
32 miles (52 km)
The Bishop Bennet Way is a shared walking and cycling path running from Beeston in Cheshire to Wirswall on the Shropshire borders.
The route starts at the 13th century Beeston Castle and proceeds through Milton Green, Churton and Shocklach where you will pass the Grade I listed Norman church. You continue to Grindley Brook where you cross the Shropshire Union Canal shortly before finishing at Wirswall near Whitchurch.
For cyclists please note that a mountain bike is required for this route as there are some fairly rugged off road sections. View Full Details>>
Buxton to Marple
20 miles (32 km)
Follow National Cycle routes 55 and 68 from Buxton in the Peak District to the lovely town of Marple in Cheshire.
Highlights on this route include the beautiful Peak District scenery and the Middlewood Way - an off road path passing by the Macclesfield Canal. View Full Details>>
Chester Loop
6 miles (10 km)
A lovely short circular route around the attractive county town of Chester. You'll follow the Shropshire Canal and the River Dee before finishing at the splendid cathedral. View Full Details>>
Chester to Ellesmere Port
7 miles (12 km)
Follow the Shropshire Union Canal and National Cycle route 5 from Chester to Ellesmere port on this short easy ride.
On the route is the excellent Chester Zoo which is well worth a visit. The ride finishes by the Manchester Ship Canal and the River Mersey so is perfect if you enjoy water based rides. View Full Details>>
Chester to Frodsham
17 miles (28 km)
Follow National Cycle route 5 on this fairly easy short route through Cheshire which passes the impressive Chester Zoo. The route starts by the railway station in Chester and soon joins the Shropshire and Union Canal for some pleasant waterside riding. You then pass through the outskirts of Chester on road before coming to the zoo which is well worth a visit. Soon after you rejoin the canal which takes you onto Little Stanley.
The route then turns east towards Elton and Ince where you join a traffic free section running parallel to the Manchester Ship Canal. This takes you into Frodsham where the route finishes on Frodsham bridge. View Full Details>>
Chester to Neston
14 miles (22 km)
Follow the Cheshire Cycleway from Chester to Neston on this short easy route.
The route follows quiet roads and some off road paths which include a stretch along the Shropshire Canal and the Wirral Way. Also on the route is the excellent Chester Zoo. View Full Details>>
Chester to Northwich
31 miles (50 km)
This ride follows National Cycle route 5 through Cheshire which passes the impressive Chester Zoo. The route starts by the railway station in Chester and soon joins the Shropshire and Union Canal for some pleasant waterside riding. You then pass through the outskirts of Chester on road before coming to the zoo which is well worth a visit. Soon after you rejoin the canal which takes you onto Little Stanley.
The route then turns east towards Elton and Ince where you join a traffic free section running parallel to the Manchester Ship Canal. This takes you into Frodsham where you cross the River Weaver. Minor roads take you through Aston before a lovely traffic free section along the River Weaver to Weaverham. You then continue on road to Northwich finishing by the tourist information centre. View Full Details>>
Chester to Rhyl
34 miles (55 km)
Travel from England to Wales along National Cycle route 5 on this attractive and fairly flat ride.
You start off in Chester with a lovely long traffic free section which takes you along the Shropshire Union Canal to Blacon where you join a dismantled railway line taking you to Connah's Quay on the River Dee. You then follow the river to Bagilt before heading through the North Wales countryside to Gronant on the coast. The ride finishes with a lovely traffic free section along the coast passing through Prestatyn and finishing at Rhyl on the seafront.
The ride is easily accessible with train stations at either end of the route. View Full Details>>
Chester to Runcorn
26 miles (42 km)
This ride follows National Cycle route 5 through Cheshire which passes the impressive Chester Zoo. The route starts by the railway station in Chester and soon joins the Shropshire Union Canal for some pleasant waterside riding. You then pass through the outskirts of Chester on road before coming to the zoo which is well worth a visit. Soon after you rejoin the canal which takes you onto Little Stanley.
The route then turns east towards Elton and Ince where you join a traffic free section running parallel to the Manchester Ship Canal. This takes you into Frodsham where you cross the River Weaver. Minor roads take you through Aston before a long pleasant traffic free section takes you into Runcorn finishing by the tourist information centre. View Full Details>>
Delamere Forest
3 miles (5 km)
Enjoy miles of walking and cycling trails in this 2,400 acre forest on the Cheshire Plain, near Frodsham.
For walkers there's several easy waymarked trails to try. Cyclists can enjoy challenging mountain bike trails or easy family trails. The trails are well marked and cycle hire is available from TRACS (UK) situated just the left-handside of the forest centre car park. You can see details of all the trails on the open street map link below.
This circular walk takes starts from the Linmere car park and takes you around Blakemere Moss Lake. Look out for wildlife including greater spotted woodpecker, black headed gulls, dragonfly and various butterflies.
Several long distance trails pass the forest so it's easy to extend your exercise. You can explore the Mid Cheshire Ridge on the Sandstone Trail or head towards Warrington on the Delamere Way. The Baker Way also starts at the forest and will take you to Chester via Tarvin and the Shropshire Union Canal.
Just to the south of the forest you can climb to Eddisbury Hill where you will find an Iron Age hill fort. Eddisbury is the largest and most complex of the seven hill forts in the county of Cheshire. It's a short climb from the car park and affords great views over the forest and the surrounding countryside. View Full Details>>
Knutsford to Macclesfield
17 miles (28 km)
This route follows quiet country lanes and the Cheshire Cycleway before a lovely off road stretch on the Middlewood Way takes you into Macclesfield. View Full Details>>
Liverpool to Neston
26 miles (42 km)
Follow National Cycle route 56 on this interesting and varied ride. You start in Sefton Park and head towards the river where a riverside path takes you past Albert Dock to the Seacombe Ferry. Here you cross the Mersey and join another off road section taking you past New Brighton, Wallasey and into Birkenhead. The route continues through the Wirral on a mixture of quiet roads and traffic free paths before finishing at Neston railway.
There are many highlights on this route including the marinas on the Mersey in Liverpool and, of course, the famous Albert Dock with its many shops and eateries. Also of interest are the Three Graces at Pier Head which include the iconic Royal Liver, Cunard and Port of Liverpool Buildings. View Full Details>>
Liverpool to Warrington
28 miles (45 km)
This ride takes you along National Cycle route 62 and the Trans Penine Trail from Liverpool to Warrington via Widnes. You start at the Albert Dock in Liverpool and head along the River Mersey before passing through Sefton Park. You soon rejoin the river taking you to Widnes where there are splendid views of the Silver Jubilee Bridge which joins Widnes and Runcorn. You continue along the riverside path from Widnes to Warrington where you finish by the tourist information centre.
This is a fairly flat route with several off road riverside sections making for a nice leisurely ride. View Full Details>>
Llangollen Canal
49 miles (79 km)
Enjoy a waterside walk or cycle along the Llangollen Canal. The canal runs from Llangollen in Wales to Hurleston near Nantwich in Cheshire. You can walk along the canal towpath from start to finish, while cyclists can enjoy the section from Llangollen to Chirk using National Cycle Network routes 85 and 84. This first section starts at the wonderful Horseshoe Falls just to the west of Llangollen. You then head through Llangollen to the wonderful Pontcysyllte Aqueduct where the canal is carried over the valley of the River Dee. The magnificent structure is the longest and highest aqueduct in Britain and a World Heritage Site. There are wonderful views of the Dee valley from this major highlight on the route. You can explore the Aqueduct by clicking on the google street view link below.
You continue to Chirk where you will pass the National Trust owned Chirk Castle. The castle has award-winning gardens and a 460 acre estate to explore so is well worth the small detour from the canal.
The next section runs to Ellesmere passing Hindford and the pretty Frankton Locks on the way. At Frankton Junction you can pick up the Montgomery Canal which runs to Newton. When you reach Ellesmere you will pass close to the lovely Ellesmere Country Park where you can enjoy lakeside and woodland walks.
You continue east to Whitchurch passing the delightful Colmere Country Park, the Ellesmere Canal and Bettisfield on the way. The final section runs from Whitchurch to Hurleston passing Marbury (with its series of meres) and Wrenbury. View Full Details>>
Macclesfield to Congleton
22 miles (35 km)
This lovely ride follows the Cheshire cycleway through Cheshire. You start in Macclesfield and head to Congleton on country roads with views of the Macclesfield canal and the River Dane as you go. You will also pass Gawsworth New Hall, Redes Mere, and Astbury country park on this route
View Full Details>>
Macclesfield to Marple - Middlewood Way
11 miles (18 km)
Follow the Middlewood Way - a lovely off road cycle and walking path running from Macclesfield to Marple and passing by the Macclesfield Canal. View Full Details>>
Macclesfield to Stoke-on-Trent
29 miles (46 km)
This lovely ride follows National Cycle route 55 through Cheshire to Staffordshire. You start in Macclesfield and head to Congleton on country roads with views of the Macclesfield canal as you go. You will also pass Gawsworth New Hall and Redes Mere on this section of the route.
The final section heads along the Biddulph Valley Way - a traffic free disused railway path that will take you near to the outskirts of Stoke. From here you will head into Stoke passing through Central Forest and Hanley parks before finishing at the train station. View Full Details>>
Manchester to Buxton
36 miles (58 km)
Follow National Cycle routes 6, 62 and 55 through Manchester, Cheshire and Derbyshire on this lovely ride. You start by Manchester Oxford Road station heading south through Chorlton to the River Mersey. Here you join a lovely traffic free section along the Trans Pennine Trail which takes you to Stockport. You then pass through Bredbury where you join another off road stretch by the River Goyt taking you onto Marple where you join the Middlewood Way - a lovely off road cycle path running along the Macclesfield Canal to Bollington. Quiet roads then take you through the beautiful Peak District to Buxton. View Full Details>>
Manchester to Liverpool
47 miles (75 km)
This ride takes you along National Cycle route 62 and the Trans Penine Trail between these two major Northern cities. You start by Manchester Oxford Road station heading south through Chorlton to the River Mersey. A lovely off road section along the river follows, passing Sale Water Park on the way. More off road paths and quiet roads take you through Trafford to Altrincham where you join a lovely traffic free section along the trail and the River Mersey which takes you through Warrington and Widnes. Quiet roads take you through the outskirts of Liverpool before finishing with another stretch along the Mersey and coming to a stop at the famous Albert Dock. View Full Details>>
Manchester to Macclesfield
28 miles (45 km)
Follow National Cycle routes 6, 62 and 55 through Manchester and Cheshire on this lovely ride. You start by Manchester Oxford Road station heading south through Chorlton to the River Mersey. Here you join a lovely traffic free section along the Trans Pennine Trail which takes you to Stockport passing Chorlton Water Park on the way. You then pass through Bredbury where you join another off road stretch by the River Goyt which takes you to Marple. At Marple you then join the Middlewood Way - a lovely off road cycle path running from Macclesfield to Marple and passing by the Macclesfield Canal. View Full Details>>
Manchester to Marple
17 miles (28 km)
Follow National Cycle routes 6, 62 and 55 through Manchester and Cheshire on this lovely ride. You start by Manchester Oxford Road station heading south through Chorlton to the River Mersey. Here you join a lovely traffic free section along the Trans Pennine Trail which takes you to Stockport. You then pass through Bredbury where you join another off road stretch by the River Goyt which takes you to Marple, finishing at the train station. View Full Details>>
Manchester to Warrington
24 miles (38 km)
This ride takes you along National Cycle route 62 and the Trans Penine Trail from Greater Manchester into Cheshire. You start by Manchester Oxford Road station heading south through Chorlton to the River Mersey. A lovely off road section along the river follows, passing Sale Water Park on the way. More off road paths and quiet roads take you through Trafford to Altrincham where you join a lovely traffic free section along the trail and the Bridgwater Canal to Lymm. The final stretch into Warrington follows the Manchester Ship Canal, finishing at the tourist information centre. View Full Details>>
Marbury Country Park
2 miles (3 km)
This splendid country park is in a beautiful location in Cheshire. The park contains magnificent Lime avenues, an Arboretum and the delightful Budworth Mere. The Trent & Mersey Canal also runs through the park so there is scope for continuing your walk or cycle here. Marbury is also very close to Dairy House Meadows Park and Anderton Nature Park which are well worth a visit if you have time.
The park is located just to the north of Northwich town centre. View Full Details>>
Northwich to Knutsford
11 miles (18 km)
This route follows quiet country lanes and the Cheshire Cycleway from Northwich to Knutsford.
The route includes a pleasant spell through Marbury Country Park with views of the Trent and Mersey Canal (below). View Full Details>>
Northwich to Sandbach
17 miles (27 km)
This lovely short route starts by the tourist information centre in Northwich and follows National Cycle route 5 to Sandbach. Leaving Northwich you follow the River Weaver along the Weaver Valley Cycleway to Winsford. There is then a short stretch along the Shropshire Union Canal towards Middlewich before country roads take you onto Sandbach, finishing by the rail station. View Full Details>>
Northwich to Winsford
7 miles (11 km)
This pleasant short route follows the Weaver Valley Cycleway along the Weaver Navigation Canal.
The ride is good for families as it is almost exclusively off road and fairly flat. View Full Details>>
Runcorn to Northwich
16 miles (25 km)
Follow National Cycle route 5 on this short pleasant route through Cheshire. The route starts by the tourist information centre in Runcorn and heads to Aston largely on traffic free paths. Another lovely traffic free section then takes you along the River Weaver to Weaverham. The route continues on road to Northwich finishing by the tourist information centre. View Full Details>>
Sankey Valley Park
2 miles (4 km)
Enjoy a super, waterside cycle or walk in this country park in Warrington. The valley follows the course of Sankey Brook and the now disused Sankey Canal. The park also contains children's play areas, a maze and a lawned area for families. There is also a meadow, mature woodland and a wetland nature reserve with a variety of birdlife.
The path along the Sankey Canal continues all the way to St Helens so you could continue your outing for several more miles if you have time. The Trans Pennine Trail also runs past the park so there is another option here. View Full Details>>
Stoke-On-Trent to Northwich
32 miles (52 km)
This route starts at the train station in Stoke-On-Trent and follows National Cycle route 5 to Northwich. From the start point you head north passing through the lovely Hanley and Central Forest Parks on your way to Bruslem. A mixture of off road paths and short on road sections take you to Kidsgrove where you can enjoy a short stretch along the Trent & Mersey Canal.
The route continues through the countryside on quiet roads to Sandbach, following the canal and the off road Wheelock rail trail. More country lanes then take you onto Middlewich where you join the Shropshire Union Canal for another pleasant waterside stretch. A short on road spell then brings you to the Weaver Valley Cycleway at Winsford, which takes you along the Weaver Navigation Canal to Northwich, finishing by the canal at the tourist information centre. View Full Details>>
Tatton Park
5 miles (8.5 km)
Explore the wonderful 1000 acre deer park on this walk or cycle in Knutsford, Cheshire. The route takes you around Tatton Hall, Tatton Mere and the beautiful Italian and Japanese gardens (see video). Also of interest is the rare-breed farm with cattle, horses, sheep, pigs, goats and donkeys to see up close.
Tatton Park was the winner of Cheshire's Large Visitor Attraction of the Year 2009 and 2010. Cycles can be hired in the park for reasonable rates. View Full Details>>
Tegg's Nose Country Park
2 miles (4 km)
This lovely country park in Macclesfield has splendid views of the Peak District National Park and the Cheshire plain. You can also see Macclesfield Forest, the summit of Shutlingsloe (the second highest point in Cheshire), the Telecoms Tower on Sutton Common and the Macclesfield Canal.
The landscape includes meadow, moorland and woodland while there is also a waterside section aroung Tegg's Nose Reservoir. The park has a very good Visitors Centre where you can find out details of the cycle and walking routes in the park. Click here to see the Tegg's Nose to Parkgate cycle route details.
The Gritstone Trail walking route also runs through the park so there is scope for continuing your walk. Macclesfield Forest and Trentabank Reservoir lie just to the east where you will find more good walking trails. View Full Details>>
Trans Pennine Trail
215 miles (346 km)
This terrific walking and cycling trail runs from coast to coast across northern England entirely on surfaced paths. It starts on the Yorkshire coast at Hornsea and passes through Yorkshire, Derbyshire and Greater Manchester before finishing on the Merseyside coast at Southport. View Full Details>>
Trent and Mersey Canal
95 miles (153 km)
Follow the Trent and Mersey Canal through Derbyshire, Staffordshire and Cheshire on this long distance waterside walk.
The route start at Shardlow near Long Eaton in Derbyshire and heads through Weston-on-Trent and Willington to Burton-Upon-Trent where you will pass the lovely Branston Water Park with its woodland, wetland and meadow. You continue to Alrewas where you will pass the National Memorial Arboretum. The Arboretum contains over 50,000 trees with nearly 300 memorials for the armed forces, civilian organisations and voluntary bodies who have played a part in serving the country.
The next stage takes you through Handsacre to Rugeley where you will pass the wonderful Cannock Chase Country Park. It's worth taking a short detour to explore the Cannock Chase AONB with miles of woodland walking and cycling trails, lakes, ponds and wildlife including deer and various birds to look out for.
You continue through the beautiful Trent Valley passing the National Trust Owned Shugborough Hall at Great Haywood. It is worth a visit with a grand hall, museum, kitchen garden, model farm and extensive parkland with follies, woodland and a Chinese House with two Chinese-style bridges.
The route continues through Weston to Stone before coming to the outskirts of Stoke-on-Trent where you will pass the splendid Trentham Gardens. Also in Stoke you will pass Westport Lake which is worth a small detour.
You continue north to Kidsgrove where you will find the  Grade II* listed Rode Hall, surrounded by parkland and formal gardens. The hall and gardens are open to the public from April to September and are well worth a small detour from the canal.
The canal continues through Cheshire to Sandbach where you will pass close to the Watch Lane Flash Nature Reserve. Onward to Middlewhich and Northwhich where you will pass Marbury Country Park. It's a delightful area with magnificent Lime avenues, an Arboretum and the delightful Budworth Mere.
The final section takes you to Runcorn passing Barnton and Weaverham with views of the River Weaver. You finish near Runcorn where the Trent and Mersey Canal links with the Bridgewater Canal.
You can walk along the towpath for the whole route while cyclists can enjoy a long section through Stoke-on-Trent and a shorter section between Weston-on-Trent and Swarkstone. View Full Details>>
Whitchurch to Chester
36 miles (58 km)
This route starts by the railway station in Whitchurch and follows National Cycle route 45 through Shropshire and into Cheshire. You will first head north east towards Wrenbury where you cross the Shropshire Union Canal. The route then continues east towards the lovely Cholmondeley Castle & Gardens which is well worth a visit and an ideal place to stop for refreshments. From there the ride continues on road to Bickerton and Peckforton where you will pass through Peckforton Hills and castle. The final stretch towards Chester follows the Shropshire Union Canal for much of the way. You finish at the train station in Chester. View Full Details>>
Whitegate Way
6 miles (10 km)
A lovely, short cycle or walk on a disused railway line, running from Cuddington to Winsford through the Cheshire countryside. You'll pass woodland, lakes and the River Weaver while enjoying fabulous views of Cheshire. View Full Details>>
Wirral Way
12 miles (19 km)
This is a terrific walk or cycle ride that runs along a pleasant traffic free path through the Wirral Countryside and along the coastal estuary of the River Dee. It follows the track bed of part of the former Birkenhead Railway route from Hooton to West Kirby.
You start off at Hooton Railway Station near Ellesemere Port and head towards Neston entering the lovely Wirral Country Park on the way. The path then heads along the beautiful Wirral coastline passing Heswall and Thurstaston before finishing at West Kirby.
Along the route you'll pass very close to Royden Park and Caldy Hill, both of which are worth a small detour if you have time. At Royden Park you will find woodlands, meadows, heathland and two meres with an abundance of birdlife. You can also explore Thurstaston Common and climb Thurstaston Hill here.
At West Kirby you'll pass Caldy Hill where there are nice woodland trails and views over the River Dee, Hilbre Island and the Irish Sea.
Near Neston you pass the pretty coastal village of Parkgate which is well worth a visit. From the attractive coastal parade there are views across the marshland of the Dee and huge variety of birdlife to look out for.
The long distance Wirral Circular Trail also passes the area. Pick up this 37 mile trail to explore the rest of the peninsula. View Full Details>>
Wizard Trail
11 miles (17.5 km)
This lovely trail takes you through some attractive Cheshire countryside and is ideal for an afternoon's cycle.
Starting at Alderley Edge highlights on the route include the Wizard's well, the 15th century Alderley mill and National Trust owned Hare Hill.
There is also some lovely scenery at Windmill Wood. Please click here for more information on this ride. View Full Details>>
Your Submitted Routes
Panoramio: Photos are copyrighted by their owners