Snowdonia Walks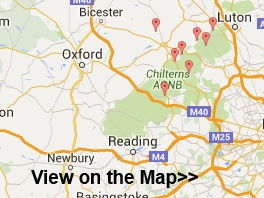 With some of the most stunning scenery in the UK the Snowdonia National Park is a superb place for walkers.
There's challenging mountain climbs, waterfalls, reservoirs, forests and lots of pretty villages to see.
Highlights include the climb to Snowdon along the popular Llanberis Path and the beautiful Aberglaslyn Pass in Beddgelert.
Also not to be missed are the series of little waterfalls at Fairy Glen in Betws-y-Coed and the breathtaking  climb to Cadair Idris.
Please use the links below to view full route information including descriptions, elevation profiles, interactive maps and GPS downloads.
You can also view an overview map of all the routes in the using the Snowdonia Walk Map
Route Name
Photo
Distance
Description
Aber Falls
4 miles (6.5 km)
Follow a splendid walking trail up to the beautiful Aber Falls on this walk in the Snowdonia National Park. Aber Falls (Rhaeadr Fawr in Welsh) is located near the village of Abergwyngregyn in Gwynedd. The walk starts at the car park at Bont Newydd and follows the North Wales Path along the Afon Rhaeadr Fawr to the 120 ft high falls. You'll pass through the stunning scenery of the Coedydd National Nature Reserve with its wonderful woodland and mountain scenery. There's also a variety of wildlife to look out for including treecreepers, sparrowhawks, woodpeckers, tree pipits, skylarks and buzzards. If you're lucky you may spot polecats, stoat and lizards too. The walk involves a moderate climb but you're rewarded with magnificent views of the surrounding countryside and mountains from the high points. View Full Details>>
Aberglaslyn Pass Beddgelert
1 miles (2 km)
This walk takes you through a stunning narrow gorge in the Snowdonia National Park. The path runs along the running waters of the River Glaslyn with waterfalls, interesting vegetation and wonderful views of the surrounding mountainous scenery. The Welsh Highland Railway runs through the pass so look out for their splendid steam trains as you go.
The walk starts from the National Trust car park in Nantmor village south of Beddgelert. From here it is a short stroll to the the fisherman's path which will take you along the side of the Aberglaslyn gorge and the River Glaslyn.  The path runs for just over a mile to Beddgelert with mature oak woodland and old bridges over the river to observe. The village of Beddgelert is very picturesque with a fine bridge crossing the River Colwyn and a number of good pubs for refreshment. You can of course start the walk from here if you wish.
If you would like to continue your walking in the area then you could climb the imposing Moel Hebog for wonderful views over the area. You could also visit the nearby Beddgelert Forest where you'll find miles of walking paths and mountain bike trails.
There's also two lovely reservoirs with trails along the water and through surrounding woodland. Llyn Gwynant and Llyn Dinas are just a short distance from Beddgelert. View Full Details>>
Aran Fawddwy
10 miles (16 km)
Climb to the 905 m (2,969 ft) summit of this mountain in southern Snowdonia and enjoy breathtaking panoramic views. The mountain is only (31 ft) short of being a member of the Welsh 3000s.
The walk starts from the village of Llanuwchllyn near the southern end of Bala Lake. You can park in the village or catch the Bala Lake Railway to Llanuwchllyn and start the walk from there. From the village you head south and pick up the Aran Ridge footpath. You first climb to Aran Benllyn, passing Llyn Lliwbran on the way. You continue to Aran Fawddwy with lovely views down to the lake of Creiglyn Dyfi.
It's a challenging climb but with some wonderful views towards the Rhinog mountains, the Berwyns and the rest of the Arans. The walk can also be attempted from Cwm Cywarch.
To continue your walking in the area you can try the Bala Lake Walk. Footpaths climb into the hills and forests above the lake with wonderful views over the water and surrounding mountains. View Full Details>>
Bala Lake
7 miles (12 km)
Bala Lake (or Llyn Tegid) is the largest natural lake in Wales. The area on the south side of the lake is wonderful for walkers. Footpaths climb into the hills and forests for fabulous views of the lake below.
The walk begins in Bala, at the visitor centre on the foreshore of the lake. You then follow footpaths along the lakeside before ascending to Craigy-Allor. From here the views over the lake and surrounding mountains are splendid. The route then descends through forest and countryside to Llanuwchllyn station. From here you can catch the Bala Lake railway back to Bala. The narrow gauge steam train runs along the southern end of the lake. It's a lovely journey with fine views of the lake and Arenig Fawr, Aran Benllyn and Aran Fawddw mountains.
To continue your walking in the area you could climb Aran Fawddwy.
The walk starts from the village of Llanuwchllyn near the southern end of the lake.
You could also head to the nearby Llyn Celyn where there's more lovely scenery and walks to try. View Full Details>>
Beddgelert Forest
3 miles (5 km)
This large forest is located near the village of Beddgelert in the Snowdonia National Park. In it you will find miles of walking paths and great mountain bike trails. There are great views towards Snowdon and a nice path around the lovely Llyn Llewellyn. The Welsh Highland Railway also runs through the forest so look out for the fine steam trains as you go.
This circular route starts from the car park just off the A4085 but you could also start from the nearby village. You can hire bikes there at Beddgelert Bikes. You can also pick up trail maps. The cycle routes are all waymarked so you can find your way easily.
The forest is also great for walkers with miles of good tracks taking you through the attractive conifer woodland.
If you'd like to continue your walking in the area then you could climb Moel Hebog or visit the stunning Aberglaslyn Pass. Both of these walks can be started from Beddgelert.
There's also two lovely reservoirs with trails along the water and through surrounding woodland. Llyn Gwynant and Llyn Dinas are just a short distance from Beddgelert. View Full Details>>
Bryn Cader Faner
9 miles (14 km)
This walk climbs to a Bronze Age round cairn in the Ardudwy area of the Rhinogydd mountains. It's a fascinating monument and one of the finest of its type in Britain. From the elevated position of the stone circle there are magnificent views over Snowdonia. The site sits at a height over 1250ft (380m) so it is quite a challenging climb.
The walk starts from Llandecwyn and follows a section of the Taith Ardudwy Way to the cairn circle. You can pick up the trail just to the east of the train station. Follow it east towards the tranquil Llyn Tecwyn Uchaf where you turn south towards the village of Llandecwyn, with its ancient church.
You continue south past another beautiful body of water at Llyn Tecwyn Isaf where you turn east to Caerwych. The route then climbs to Y Gyrn before the final ascent to Bryn Cader Faner. The diameter of the circle is 8.5 metres (28 ft) with 18 thin jagged pillars which jut upwards from the low cairn. It is thought to date back to the late third millennium BC. After admiring the structure and taking in the views you return on the same path.
If you would like to extend the walk you can continue south and visit Llyn Eiddew Mawr. If you head east you can visit Llyn Trawsfynydd. The huge lake has some nice cycling and walking trails running around the perimeter. View Full Details>>
Cadair Idris
5 miles (8 km)
The epic circular walk to the 893 m (2,930 ft) summit of Cadair Idris is one of the most popular climbs in the Snowdonia National Park. This route follows the Minffordd Path and begins near the car park at Minffordd and the glacial Tal-y-llyn Lake. The area is part of a National Nature Reserve which includes woodland, streams, waterfalls and some wonderful geological formations such as the cliffs of Cwm Cau.
The walk starts from the Dol Idris Car Park at the junction of the A487 & B4405 (postcode: LL36 9AJ). There's plenty of parking here with toilets facilities also. From here you can easily pick up the Minffordd Path which will guide you up to the summit.
You begin the walk with a lovely woodland section with streams and waterfalls before ascending towards the stunning Llyn Cau. This beautiful lake is surrounded by huge cliffs and is a breathtaking sight, particularly when viewed from above. You continue around the lake towards Penygadair - the highest point on the mountain. From here there are magnificent views of the Barmouth estuary, the Cambrian Mountains, the Brecon Beacons, the Rhinogs and the rest of Snowdonia National Park. You continue east to Mynydd Moel and descend towards Moelfryn, crossing the Nant Cadair before returning to the car park through the woodland.
After your hike you can enjoy refreshments at the splendid Ty Te Cadair Tea Room where there's outdoor seating with great views. View Full Details>>
Carneddau
6 miles (9 km)
This walk explores the Carneddau mountain range in the Snowdonia National Park. You'll visit the peaks of View Full Details>>
Cnicht
3 miles (5.5 km)
Climb to the 'Matterhorn of Wales' on this challenging walk from the village of Croesor in Gwynedd. Although several thousand metres lower, Cnicht has a similar appearance to the famous mountain of the Alps.
It's about a 2 mile walk from the village to the 689 m (2,260 ft) summit. It's generally a good stony path with some grassy sections as well. There is some scrambling required as you make your way to the top though. Cnicht is generally a very peaceful place with stunning views from the summit.
The walk begins in Croesor where there is a small car park. Then head north out of the village on a country lane before a stony track climbs through woodland. When you come out of the woodland section there are splendid views of the surrounding hills and mountains. The path continues in a north easterly direction, climbing steadily towards the summit.
You can turn it into a longer circular walk by descending to Cwm Croseor and returning along the Afon Croesor.
You can virtually climb to Cnicht using the google street view link below! View Full Details>>
Conwy Falls
1 miles (1 km)
Follow the circular Conwy Falls Walk through this beautiful wooded gorge near Betws-y-Coed. The walk starts from the car park and cafe located just off the A5 where it meets the B4406. You then pick up the trail through the woodland to the River Conwy where you will find the lovely falls. Here the river drops 50 feet (15 m) into a deep pool. It's a short, easy walk with a number of good viewpoints. You can refresh yourself in the good sized cafe after your walk.
To extend your walk you can pick up a footpath along the river to Fairy Glen. Here you will find little waterfalls, rapids and cascades chanelled into a narrow ravine on the River Conwy. It's a delightful place and is only about a mile up river from Conwy Falls.
Also nearby are the wonderful Swallow Falls. These can be reached from Betws-y-Coed by following the Afon Llugwy to the falls. It's a lovely riverside walk, with woodland trails and a series of waterfalls to enjoy. View Full Details>>
Cwm Idwal
2 miles (4 km)
Explore this hanging valley in Snowdonia and enjoy some of the most spectacular mountainous scenery in the country. In a Radio Times poll in 2005, Cwm Idwal was ranked the 7th greatest natural wonder in Britain.
This circular walk begins at the car park next to the western end of Lllyn Ogwen. You then pick up a footpath which ascends to the beautiful Llyn Idwal. It's a simply wonderful spot with the crystal clear lake and surrounding mountains forming a spectacular natural amphitheatre. The footpath runs along the edge of the lake to the Darwin Idwal Boulders and then to the Idwal Slabs. The slabs were used as a training ground for Mount Everest conqueror Edmund Hillary.
As you pass the lake you close in on the impressive headwall of Cwm Idwal know as 'The Devil's Kitchen'. From here the route descends on the western side of Llyn Idwal to Llyn Ogwen and the finish point.
If you would like to continue your walking in the area then you could climb the challenging Tryfan mountain. The route starts from the eastern end of Llyn Ogwen which is a great place to extend your walk. View Full Details>>
Dolgoch Falls
1 miles (2 km)
Travel on the marvellous Talyllyn Railway to Dolgoch and visit the beautiful Dolgoch Falls on this walk in the Snowdonia National Park. You can pick up the steam operated railway from the seaside town of Tywyn on the Cardigan Bay coast. It will then take you on a lovely journey through the Fathew valley to Dolgoch where a short walk will take you to the falls. There are footpaths taking you to the three levels of the falls which are spectacular in wet weather.
If you'd like to continue your walking in the area you can enjoy waymarked woodland walks in the Nant Gwernol ravine. Alight at Nant Gwernol station to enjoy these walks. View Full Details>>
Dorothea Quarry
3 miles (5 km)
This walk in the Nantlle valley visits the 19th century Dorothea Quarry. The slate quarry is now flooded and is a popular place for scuba divers. It's also good for walking with a footpath taking you from the village of Nantlle to Talysarn via the quarry. You'll pass the old pump house and the old Cornish Beam Engine installed in 1904 to pump the pits. It's an interesting place with nice countryside views to enjoy as well.
If you'd like to continue your walking in the area then you could stroll down to Nantlle Lake (Llyn Nantlle) from the village. There's a nice footpath along the southern side of the lake with good views across the water to the surrounding hills. View Full Details>>
Elidir Fawr
4 miles (6 km)
Climb to Elidir Fawr, the northernmost peak in the Glyderau on this challenging walk in Snowdonia. The walk takes you to the 924 metre (3,031 ft) summit from the village of Nant Peris at the bottom of the Llanberis Pass. It's only about a 2 mile climb, but quite steep.
The walk starts from the parking areas off the A4086 in Nant Peris. Cross the A4086 and then pick up a country lane heading north. A footpath then takes you the rest of the way to the summit, passing the Afon Dudodyn on the way. There are fabulous views over the peaks and reservoirs of the national park.
You can extend the walk by continuing a short way on to the pretty Marchlyn Mawr reservoir.
Following the path further will take you to Foel-Goch and then on to Y Garn. From the 947 m (3,107 ft) summit there are great views of Llyn Clyd and the Ogwen Valley.
Also nearby are the climbs to Glyder Fawr and Glyder Fach and Tryfan. View Full Details>>
Fairy Falls Trefriw
1 miles (2 km)
Visit these pretty falls in Trefriw and enjoy a stroll along the rushing water of the River Crafnant. From the parking area follow the trails along the river behind the mills to the falls. There's little bridges which make nice viewpoints down to the falls.
After exploring the falls you can enjoy a riverside walk along the Crafnant to the point where it joins the River Conwy, just north of the village.
The Fairy Falls hotel is a great place for refreshments after your walk.
To extend your walking in the area head south west and visit the beautiful Llyn Geirionydd and Llyn Crafnant. There's two lovely circular trails to try here with wonderful views of the Carneddau mountains. View Full Details>>
Fairy Glen Betws y Coed
1 miles (1 km)
Visit this delightful glen in Betws y Coed and enjoy little waterfalls, rapids and cascades in a wooded gorge on the River Conwy. You can pick up the Fairy Glen footpath from the A470 north of the falls. It is located just where the road crosses the river and runs for about half a mile through the glen. There are some steep steps to climb down so please take car when wet as they can be a bit slippery. The glen is a delightfully peaceful area with the rushing water surrounded by interesting vegetation and attractive woodland.
If you enjoy this walk then you could head to the nearby Swallow Falls. These can be reached from Betws-y-Coed by following the Afon Llugwy to the falls. It's a lovely riverside walk, with woodland trails and a series of waterfalls to enjoy.
Just south of Fairy Glen you will find Conwy Falls. It's about a mile down the river and consists of a short circular trail through the Conwy Forest Park. This takes you to the River Conwy where you will find the lovely 50 ft waterfall. View Full Details>>
Foel Fras
9 miles (15 km)
Climb to the summit of Foel Fras on this challenging climb in the Carneddau mountain range in the Snowdonia National Park.
The walk starts from the town of LLanfairfechan and climbs towards Garreg Fawr along the North Wales Coast Path. You continue to Pen Bryn Du before reaching the 770 m (2,526 ft) of Drum. From Drum you climb to Foel Fras with wonderful views down towards the pretty Llyn Anafon below. The summit of Foel Fras stands at 942 m (3,091 ft) making it one of the Welsh 3000s (mountains over 3000ft high). From the high pint there are wonderful views over Carneddau and the rest of Snowdonia.
This route descends straight back to LLanfairfechan but you have other options if you'd like to extend your walk. You could continue south and climb to Carneddau Llewellyn, the second highest peak in Wales after Snowdon. This would take you past Garnedd Uchaf and Foel Grach. You could also descend back to Drum and head east to visit Pen Y Castell.
As an alternative you can start the walk from the beautiful Aber Falls by heading left from the car park along the North Wales Coast Path towards Garreg Fawr. Then follow this route from there. View Full Details>>
Four Valleys Path
19 miles (30 km)
Explore the four former slate mining valleys of Nantlle, Gwyrfai, Padarn and Ogwen on this beautiful walk through Gwynedd. The walk runs from Penygroes to Bethesda passing along the edge of the Snowdonia National Park along the way. Highlights on the walk include the 13th century, Dolbadarn Castle which features one of the finest surviving examples of a Welsh round tower. You will also pass between Llyn Peris and Llyn Padarn in Snowdonia. These glacially formed lakes are overlooked by Elidir Fawr mountain, with the busy village of Llanberis located on the southern shore of Llyn Padarn.
The walk is waymarked with a green and white disc. View Full Details>>
Glyder Fawr and Glyder Fach
5 miles (8 km)
Explore the Glyderau mountain range on this spectacular walk in Snowdonia. The challenging walk visits the peaks of Glyder Fawr and Glyder Fach with incredible views towards Tryfan and over Llyn Ogwen and Llyn Idwal. You will also pass incredible rock formations in the form of the Cantilever Stone and Castell y Gwynt. 
The walk starts at Llyn Ogwen by Idwal Cottage where parking is available. You then climb towards the pretty Llyn Bochlywd and then on to Bwlch Tryfan. You continue to the peak of Glyder Fach, the second highest of the Glyderau range and the sixth highest in Wales. There is a challenging section over the spectacular Bristly Ridge where some scrambling is required. It's a stunning ridge with truly awe inspiring views over Nant Ffrancon and Cwm Idwal. At the summit of Glyder Fach you will find the precariously positioned Cantilever Stone.
The climb then continues to the high point of the Glyderau range at the 1000m high Glyder Fawr. You will pass the magnificent Castell y Gwynt with its series of tall spiky rocks and enjoy views towards Snowdon on this section.
The descent back to Llyn Ogwen passes the two pretty lakes of Llyn y Cwn and Llyn Idwal with wonderful views over the Ogwen Valley.
If you'd like to continue your walking in this area then the Cwm Idwal and Tryfan walks are both nearby.
The climb to Elidir Fawr can also be tackled from the nearby Nant Peris at the bottom of the Llanberis Pass. View Full Details>>
Gwydyr Forest
7 miles (11.2 km)
This large area of woodland encircles the popular village of Betws-y-Coed in the Snowdonia National Park. There's miles of footpaths and mountain bike trails with lots of pretty streams, rivers, waterfalls, hills and lakes to see.
This long circular route takes you around the area immediately surrounding Betws-y-Coed, following a series of trails to Llyn Elsi, Rhiwddolion, Pentre Du, the Miners Bridge over the River Llugwy and the Clogwyn Cyrau Nature Reserve to the north of the village.
The forest stretches for miles so there's huge scope for extending your exercise. Just off this route there is the option of visiting Swallow Falls and Fairy Glen. There's lovely waterside walking here with lots of pretty waterfalls to see.
If you head to the northern end of the forest there's several beautiful reservoirs to visit including Llyn Cowlyd, Llyn Crafnant and Llyn Geirionydd. These reservoirs have some lovely circular walking trails with wonderful views of the Carneddau mountains.
Near Llyn Geirionydd there's also the delightful Fairy Falls in the village of Trefriw. View Full Details>>
Llanberis Waterfall
1 miles (1.5 km)
Visit this spectacular waterfall on this short walk in Llanberis in the Snowdonia National Park. Also known as Ceunant Mawr Waterfall these lovely falls drop over a hundred feet into the Afon Arddu.
It's a short walk to the falls from the centre of Llanberis. A footpath off Church Road leads to the falls where there is an observation point. You can continue your walk by following the riverside path along the Afon Arddu or visiting the woodland of Coed Victoria.
To continue your walking in Llanberis you can visit the beautiful Padarn Country Park. Here you can enjoy a lakeside stroll along Llyn Padarn and catch the Llanberis Lake Railway. View Full Details>>
Llyn Cau
4 miles (6 km)
This walk climbs to the beautiful Llyn Cau on the slopes of Cadir Idris in the Snowdonia National Park. While still quite a challenging walk it's not as strenuous as the longer climb to mountain summit. As such it's a great way of exploring the stunning Cadir Idris National Nature Reserve with less stress on the body.
Start your walk from the Dol Idris Car Park at the junction of the A487 & B4405 (postcode: LL36 9AJ ). From here you can pick up the the Minffordd path and follow it up to the lake. You'll enjoy a delightful woodland section before passing the stunning cliffs of Craig Cau. The park then forks with one branch going straight on to the lake and one heading left up to the mountain peak. Go straight on and you will soon come to the glacial lake where there is a lovely circular trail running around the perimiter of the water.
The striking lake is shaped like a crater formed by a cirque glacier during the last ice age when snow and ice accumulated in the corries due to avalanches on higher slopes. It's a wonderful sight so be sure to bring your camera.
After circling the lake descend the same way. At the end of the walk you can enjoy refreshments at the splendid Ty Te Cadair Tea Room where there's outdoor seating with great views.
To extend your walking in area continue up to the summit of Cadair Idris for wonderful views over the Snowdonia National Park to the coast.
Tal-y-llyn Lake is also located very close by. View Full Details>>
Llyn Celyn
1 miles (1 km)
Enjoy a little stroll along this reservoir in the valley of the River Tryweryn.
You can park at the car park on the western side of the lake. There's a footpath here through some lakeside woodland and along the water. It's a great viewpoint with views right across the lake to the surrounding countryside and hills.
Just to the west of the car park there's some other public footpaths which climb above the lake for more nice views.
At the eastern end of the site you will find the dam and some nice trails along the River Tryweryn to try. These can be picked up from Canolfan Tryweryn, the National White Water Centre for Wales.
To continue your walking in the area head to Bala Lake (or Llyn Tegid). It's the largest natural lake in Wales and has some splendid walking trails to follow. There's also the Bala Lake steam railway to experience. View Full Details>>
Llyn Cowlyd
9 miles (14 km)
Visit the deepest lake in north Wales on this walk in the Carneddau range.
The walk starts from the car park at Capel Curig and follows a footpath north to the reservoir. This section passes along the Afon Llugwy before climbing to the lake which is positioned 1,164 feet (355 m) above sea level. There are great views over the Ogwen Valley.
The trail then runs along the lake with splendid views over the water towards the surrounding mountains of Tryfan, Y Garn, Foel Goch and Pen-Yr-Ole-Wen. It's a good footpath which runs for about 2 miles along the north-western shore of the lake. Other walk highlights include views of the pretty Afon Ddu stream which flows from the lake, and views of the 45ft (14m) high dam at the north-eastern end of the water. The walk can be extended by continuing to the nearby Llyn Eigiau or the stunning Llyn Crafnant. There's a great circular trail around the lake and a delightful lakeside cafe to visit here.
If you would like to continue your walking in the area then the climb to Moel Siabod starts just a mile south east from the start point of this walk. You could also visit Llynnau Mymbyr for more waterside walking. View Full Details>>
Llyn Crafnant
3 miles (5 km)
Llyn Crafnant is another beautiful reservoir in the Gwydyr Forest area of the Snowdonia National Park. There's a splendid 3 mile circular trail running around the lake with great views to the surrounding forests and Carneddau mountains. It's a fairly easy waymarked walk so perfect for an afternoon stroll in peaceful surroundings.
You can start the walk from the car park on Crafnant Road, just to the north of the reservoir. Head south from here and you can pick up the footpaths on the western side of the water. Follow the path through the woodland and past the lake until you come to the River Hendre. You turn left here and cross the river to return to the Crafnant Road. You can follow this quiet little country lane all the way back to the car park. On this section you'll pass the lakeside cafe where you can hire boats and stop for a bite to eat. There is also the option of picking up more woodland trails to the east of the lane if you prefer.
You can extend your walk by following more waymarked trails over Mynydd Deulyn to Llyn Geirionydd, about half a mile to the east. There's another nice circular trail to try here.
Just over a mile to the west you can visit Llyn Cowlyd where there is another nice trail running along the lake. The challenging climb to Moel Siabod also starts from nearby Capel Curig. View Full Details>>
Llyn Cwm Bychan
1 miles (2 km)
Enjoy a short walk or cycle along this pretty lake in the Rhinogs. The lake is one of the sources of the River Artro which flows south westwards through Llanbedr and onwards to the sea. 
There is a car park at the eastern end of the lake where you can pick up the lakeside trail. It's a good surfaced track, ideal for an easy walk or cycle. The lake is surrounded by hills, rocky outscrops and interesting flora and fauna.
If you would like to continue your walking in the area then you could climb Rhinog Fawr for great views over Snowdonia. View Full Details>>
Llyn Dinas
2 miles (4 km)
Enjoy a nice circular walk around this beautiful lake in the Snowdonia National Park. You can start the walk from the Llyn Dinas car park at the western end of the lake, off the A498. It's about 1.5 miles east of Beddgelert. From the car park pick up the public footpaths heading above the south eastern side of the water. There's some moderate climbing as you head through the woodland above the reservoir. The path eventually takes you to the end of the reservoir where you can cross the Afon Glaslyn and return along the road to the car park. Alternatively you can return the same way through the woods and avoid the road.
To continue your walking in the area you could visit the beautiful Aberglaslyn Pass near Beddgelert. Also nearby are miles of cycling and walking trails in Beddgelert Forest.
Along the Afon Glaslyn you will find Llyn Gwynant which has some nice footpaths along the water and through the surrounding woodland.
The Snowdon Watkin Path also starts from the nearby Nant Gwynant car park so you could try this challenging climb to extend your walk. The start of the path is particularly plesant. It takes you through woodland to the Afon Cwm Llan where there are some lovely waterfalls. View Full Details>>
Llyn Elsi
3 miles (5 km)
This walk visits the lovely Llyn Elsi from the village of Betws-y-Coed in the Snowdonia National Park. It's about a 1 mile walk from the village to the lake where you can pick up a circular trail around the water. Start the walk from just behind St. Mary's church then steadily climb through the woodland to the peaceful lake.
Llyn Elsi is surrounded by attractive woodland where you can extend your walk on a number of trails. It sits in an elevated position of about 800ft so there are lovely views towards the Carneddau range, the Glyderau range and Moel Siabod.
To continue your walking in the area you can visit the splendid Fairy Glen where you'll find little waterfalls, rapids and cascades in a wooded gorge on the River Conwy. Near here there's also other lovely walks to Conwy Falls and Swallow Falls.
The reservoir is located in the Gwydyr Forest area of the national park. You can find a series of other beautiful reservoirs here with more lovely walking trails. View Full Details>>
Llyn Geirionydd
2 miles (3 km)
An easy circular walk around the delightful Llyn Geirionydd in the Gwydyr Forest area of the Snowdonia National Park. It's a very peaceful area with great views of the Carneddau mountains and the woodland surrounding the lake.
You can start the walk from the car park at the south eastern end of the lake. There's a picnic area and toilets here too. Follow the little country lane along the eastern side of the water before crossing the River Geirionydd at the northern end. A public footpath then runs along the western side of the lake, just below Mynydd Deulyn.
If you head west you can enjoy two more lovely reservoir walks at Llyn Cowlyd and Llyn Crafnant. Llyn Cowlyd is the deepest lake in North Wales and has more nice waterside trails. Llyn Crafnant has a fine circular trail with a lakeside cafe which also hires rowing boats.
You could also follow the trails along the River Geirionydd at the northern end of the water or pick up the woodland trails in the surrounding forests.
The lake is located near to the village of Trefriw where you can enjoy a little walk along the delightful Fairy Falls. View Full Details>>
Llyn Gwynant
2 miles (4 km)
Enjoy a circular walk around this beautiful lake in Snowdonia. The lake has nice paths along the water and through the surrounding woodland, with great views towards the mountains of Snowdonia. The lake links with Llyn Dinas where there are more nice trails to try.
The Snowdon Watkin Path also starts from the nearby Nant Gwynant car park so you could try this challenging climb to extend your walk. If you don't feel like climbing all the way to the summit then you could try the start of the path which is very pretty. It takes you through woodland to the Afon Cwm Llan where there are some lovely waterfalls.
If you head north along the Afon Glaslyn you could also visit Llyn Llydaw, one of the most visited lakes in the country. View Full Details>>
Llyn Llydaw
4 miles (6.5 km)
This walk visits Llyn Llydaw on the flanks of Snowdon, about one-third of the way up the mountain. It's one of the most visited lakes in the United Kingdom with thousands of people passing it each year on their way up to the Snowdon summit. It's a nice one to do if you want to explore the mountain without doing the full, more strenuous climb.
The walk starts from the Pen y Pass car park and follows the Snowdon Miners Track up to LLyn Teyrn. Soon after you come to the much larger Llyn Llydaw where you can cross the causeway to the other side. There's a nice path along the northern side of the lake which you can follow up to Lake Glaslyn to extend the walk.
The walk descends the same way back to the car park where you can enjoy refreshments in the cafe.
To continue your walking in the area you can head along the Afon Trawsnant and the Afon Glaslyn to Llyn Gwynant where there is a nice circular trail to try. View Full Details>>
Llyn Ogwen
3 miles (5 km)
This circular walk takes you around Llyn Ogwen in the Snowdonia. You'll also visit the beautiful View Full Details>>
Llyn Trawsfynydd
8 miles (12.5 km)
Enjoy a long circular walk or cycle around this large lake in in Gwynedd, North Wales. With a total surface area of 4.8 km² (1,180 acres) the reservoir is slightly bigger than Wales's largest natural lake, Llyn Tegid (Bala Lake). It's a beautiful spot with lots of wildlife to look out for including Otters, Osprey and rare birds in the woodland sections. Most of the route is suitable for both cyclists and walkers. If you are on a bike please go around the footbridge on the roads though.
This trail uses a mixture of footpaths, country lanes and road-side pavements to take you on a tour of the lake and its surrounding countryside.
The route starts in the village of Trawsfynydd and heads west to the water where you cross the lake on the footbridge. There's great views in all directions as you cross the narrow bridge. The path then climbs through the woodland and countryside on the western side of the water. This section is quite challenging with the path reaching a height of almost 1000ft (300m). From the high points there are great views over the water to the surrounding hills and mountains of Snowdonia.
You then pass along the northern section of the lake, passing the pumping station and the visitor centre. Here you can enjoy refreshments at the cafe which overlooks the water.
The final section takes you along the eastern side of the lake on footpaths and pavement during the roadside section along the A470. If you would like to do a shorter route which avoids the roadside section then start from the visitor centre and head west to the dam and then south along the paths on the western side of the water. This is a shared walking and cycle path with bike hire available at the visitor centre.
If you would like to continue your walking in the area you could head west and climb to the fascinating stone circle at Bryn Cader Faner or the nearby Foel Penolau in the Rhinogydd range. The Taith Ardudwy Way long distance trail can be picked up near here too. View Full Details>>
Llynnau Mymbyr
2 miles (3 km)
Enjoy a short walk along this picturesque lake in the Dyffryn Mymbyr valley area of the Snowdonia National Park.
The walk starts from the car park at Capel Curig and follows a track to the lake. There are footpaths on either side of the lake with the ones on the southern side passing the woodland of Coed Bryn-Engan. There are lovely views across the water to the surrounding mountains. It is a particularly good spot to get a photo of Snowdon across the water.
If you'd like to continue your walking in the area then you could climb to Moel Siabod or visit the nearby Llyn Cowlyd. View Full Details>>
Lon Eifion
11 miles (18 km)
This splendid cycling and walking trail runs along a disused railway path from Caernarfon to Bryncir on the edge of the Snowdonia National Park. It's a good surfaced traffic free path making it ideal for a safe family cycle or a leisurely walk. There are lovely views of the surrounding Welsh Countryside and mountains such as Yr Eifl (or the Rivals) and Snowdon. The route runs alongside the Welsh Highland Railway so you should also see some wonderful steam trains as you go.
The route starts at Caernarfon at the impressive Caernarfon Castle, and heads south through the town, crossing the River Seiont on the way. You continue to Llanwnda and Groeslon where you pass the lovely Glynllifon Country Park. It's well worth taking a short detour from the path and visiting the park with its woodland, gardens, parkland and river. There is also a cafe, a maze and exhibits such as steam power pistons restored by Fred Dibnah.
The route continues through Penygroes before the final stretch takes you to the finish point at the little village of Bryncir. View Full Details>>
Mawddach Trail
9 miles (14 km)
This splendid cycling and walking trail takes you along the old Ruabon to Barmouth railway line on excellent paths. The route runs for about 9 miles from the coastal town of Barmouth to Dolgellau, through the Snowdonia National Park. You start by crossing the Barmouth Bridge over the lovely River Mawddach estuary on the coast of Cardigan Bay. The route then runs right alongside the estuary to Penmaenpool Bridge where you can stop for some riverside refreshments. The final stretch continues along the river to the historic town of Dolgellau. It's a beautiful trail with lots of bird watching opportunities around the estuary. The nearby Cadair Idris makes for a wonderful backdrop for the whole of the route. It's also a very flat trail so it's perfect for people of all abilities.
To extend your walking in the Barmouth area try the Panorama Walk. The circular trail climbs above the town for excellent views back down to the estuary. View Full Details>>
Moel Eilio
8 miles (13 km)
This circular walk climbs to Moel Eilio from Llanberis in the Snowdonia National Park. It's a challenging climb with the option of continuing up to the peak of Snowdon Llanberis Path after reaching the Moel Eilio peak.
Start your walk in Llanberis and head past the quarries to Bwlch y Groes. Here you can ascend to the summit on the north ridge of Moel Eilio, passing Bryn Mawr on the way. From the 726 m (2,382 ft) summit there are splendid views towards Snowdon and the surrounding mountains. After taking in the views you descend to the subsidiary summits of Foel Gron and Foel Goch. The path then descends past Cefn Drum and the Llanberis Waterfall before returning to the town.
An alternative route is to start from the Snowdon Ranger Path car park and head to the summit via Foel Gron and Foel Groch. See the video below for details of this route and to give you an idea of the scenery you can expect to see on this walk.
To extend your walking in the area you can climb to the Snowdon Peak on the Snowdon Llanberis Path or visit the beautiful Padarn Country Park on the shores of Lake Padarn. View Full Details>>
Moel Hebog
2 miles (3 km)
This challenging walk climbs Moel Hebog from Beddgelert in the Snowdonia National Park. There's great views of the Welsh coastline and several peaks including Snowdon, Moel Siabod and the Nantlle Ridge. Please note that while this is a great walk the path is not always well defined and there is a degree of scrambling involved.
The walk starts from the picturesque village of Beddgelert with its fine bridge crossing the River Colwyn and a number of good pubs for refreshment. You then follow footpaths out of the village and through a woodland section before ascending the mountain path. At the 783 m (2,569 ft) summit you will find a trig point where you can enjoy some stunning views of the surrounding peaks. The walk can be extended by continuing to the peaks of Moel yr Ogof and Moel Lefn .
The area is great for wildlife spotting. Look out for Buzzards, Red Kites and Perigrine Falcons as you make your way up the mountain.
If you'd like to continue your walking in the area then you could follow the footpath along the Aberglaslyn Pass. You could also visit the nearby Beddgelert Forest where you'll find miles of walking paths and mountain bike trails. View Full Details>>
Moel Siabod
5 miles (8 km)
Climb to the summit of Moel Siabod on this challenging walk in Snowdonia. The mountain reaches a peak of  872m making it the highest peak in the Moelwynion mountain range. The views from the summit are particularly special. On a clear day the you can see Snowdonia, Glyderrau and the Carneddau ranges.
The start point at the village of Pont Cyfyng is delightful, with views of the Afon (river) Llugwy and the Llugwy waterfalls. You then ascend to the summit passing a small lake, a quarry and the lovely Llyn-y-Foel on the way. There's also the spectacular Deaer Ddu south east ridge which requires some scrambling before you reach the summit.
This is a challenging walk with some scrambling required. You are rewarded with wonderful views throughout.
If you would like to continue your walking in the area then the walk to Llyn Cowlyd starts from the nearby Capel Curig car park. View Full Details>>
Mynydd Mawr
5 miles (8 km)
Climb to the 698 m (2,290 ft) summit Mynydd Mawr on this challenging climb in the Snowdonia National Park. On the walk you will enjoy stunning views of Llyn Cwellyn and the surrounding mountains. The walk starts from the village of Rhyd Ddu and follows woodland trails through Beddgelert Forest before climbing above Llyn Cwellyn to Foel Rudd and then on to the Mynydd Mawr summit. There are interesting geological formations, rocky outcrops and breathtakingly beautiful views to enjoy. It's also a fairly quiet walk with most people heading to Snowdon from Rhyd Ddu.
If you'd like to continue your climbing in the area then the Snowdon Rhyd Ddu Path starts from the village too. You could also head along the wonderful Nantlle Ridge. View Full Details>>
Nantlle Ridge
9 miles (14 km)
This popular circular walk explores the Nantlle Ridge range of mountains in the Snowdonia National Park. You'll visit a series of imposing peaks with magnificent views over Snowdonia.
The walk starts from the village of Rhyd Ddu and heads to the first peak of Y Garn which is only about a mile away. At the 633 m (2,077 ft) Y Garn summit you will find a rocky plateau, steep cliffs and cairns.
The route continues to the next peak on the ridge - Mynydd Drws-y-Coed. This exposed peak requires a degree of scrambling to reach the 695 m (2,280 ft) summit.
From here you climb to the second highest peak on the ridge, Trum y Ddysgl. From the 709 m (2,326 ft) summit you can enjoy wonderful views of Mynydd Mawr, Yr Wyddfa and Moel Hebog.
The route then descends to the next peak of Mynydd Tal-y-Mignedd,  a subsidiary summit of Trum y Ddysgl. Here you will find a large stone obelisk, put up to commemorate Queen Victoria's Diamond Jubilee.
Continuing south west you come to the highest point on the Nantlle Ridge, Craig Cwm Silyn. From the 734 m (2,408 ft) summit there are wonderful 360 panoramic views of the area. The other peaks on the ridge are Garnedd Goch Mynydd Graig Goch. They are a few miles west of Craig Cwm Silyn and not visited on this walk.
From Craig Cwm Silyn you descend to Cwm Trwsgl, passing a small reservoir and a quarry. The final section then takes you through the attractive woodland of Beddgelert Forest before returning to Rhyd Ddu. View Full Details>>
Padarn Country Park
2 miles (4 km)
This country park in Snowdonia has a number of splendid way-marked walking trails to follow. There are 800 acres to explore through oak woodland and along lakeside paths.
The beautiful Llyn Padarn is the centrepiece of the park. You can stroll along the lakeside or catch the Llanberis Lake Railway which runs along the easten edge of the lake. It's a splendid 1 hour ride with views of the 13th century Dolbadarn Castle and the twin lakes of Llyn Padarn and Llyn Peris. Mount Snowdon, the highest peak in England and Wales makes a wonderful backdrop.
To continue your walking in the area you could visit the spectacular Llanberis Waterfall. It is located just to the south of the country park and has a nice footpath running to the 100ft high falls.
For splendid views of the area you could try the climb to Moel Eilio from Llanberis. View Full Details>>
Panorama Walk Barmouth
6 miles (9.5 km)
A classic circular walk around Barmouth climbing above the town for magnificent views over the Mawddach estuary and the Snowdonia National Park.
Start your walk from the car park on Panorama Road, just to the north east of the town. From here you can pick up footpaths to take you up to the Panorama gardens, where there is a great viewpoint. The route then heads north to Cutiau where you turn west towards Llwynon. There follows a challenging climb up to Bwlch Llan which reaches a height of around 1100ft. Your efforts are rewarded with wide ranging views over the Cader Idris range and Cardigan Bay from the high points.
The walk then heads to Ffridd Y Graig and Craig Y Gigfran before descending to the sea front in Barmouth. The final section then passes along the pretty Barmouth Beach before climbing back to the finish point at the car park.
To extend your walking in the area try the Barmouth to Fairbourne Walk which takes you across Barmouth Bridge to the village of Fairbourne. This uses part of the Mawddach Trail which takes you along the old Ruabon to Barmouth railway line on a brilliant cycling and walking trail. It will take you to Dolgellau where you can try the excellent Precipice Walk.
You could also try the long distance Taith Ardudwy Way which starts in the town and takes you through the Snowdonia National Park. View Full Details>>
Precipice Walk Dolgellau
3 miles (5 km)
A lovely circular walk through the hills surrounding Llyn Cynwch in the Snowdonia National Park. From the elevated position of the trail there are fabulous views over the Mawddach River and the surrounding mountains. The walk takes place on good, signed paths with an easier path along the reservoir for those looking for a more sedate stroll.
You can start your walk from the car park a few miles north of Dolgellau, near to Nannau Farm and the Foel Offrwm Hill Fort. From here you can pick up the trails heading west towards the lake. Follow the paths above the water, taking you round to Foel Cynwch and the Foel Faner Iron Age Hillfort. The route then descends to the lake where you enjoy an easy waterside stretch before returning to the car park.
In Dolgellau you can pick up the Mawddach Trail to take you along the river to Barmouth. Here you can try the Panorama Walk for more great views over the river estuary. View Full Details>>
Rhinog Fawr
4 miles (7 km)
Visit the Rhinogs range of mountains in the Snowdonia National Park and climb Rhinog Fawr on this challenging walk. You'll pass heathery slopes, little streams, rocky outcrops and two small lakes on your way to the top.
The walk begins from the Lake Cwm Bychan car park a couple of miles north of Rhinog Fawr. You then follow the footpaths through a woodland area before climbing the Roman Steps. You'll pass the two pretty lakes of Llyn Morwynion and Llyn Du before coming to the 720 m (2,360 ft) summit of Rhinog Fawr. From here there are fabulous views over the surrounding peaks and lakes. The area is also a National Nature Reserve so look out for interesting flora and fauna including purple heather and wild goats. View Full Details>>
Snowdon Horseshoe
7 miles (12 km)
This classic circular walk to the Snowdon summit is a favourite for many. The 7 mile challenge is considered one of the finest ridge walks in the country. It is a very challenging circuit with knife edge sections along Crib Goch, where great care should be taken, particularly on windy days.
The walk starts from the Pen-y-pass car park at the top of the Llanberis Pass off the A4086 road. From here you pick up the Snowdon Pyg Track and head west towards Bwlch Y Moch. You continue west to the exhilarating section along Crib Goch. The high point stands at 923 metres (3,028 ft) above sea level. It involves a fair degree of scrambling and a challenging knife edge ridge so take your time! After tackling three rock-pinnacles you will arrive at the grassy col at Bwlch Coch. From here there are great views to Llyn Glas, Y Lliwedd's twin peaks and the Snowdon peak.
The next section climbs to Garnedd Ugain mountain, the second highest peak in Wales, lying just under one kilometre north of the summit of Snowdon itself. The route continues to the Finger Stone on Bwlch Glas, marking the top of the Pyg Track and Miners Track. Soon after you reach the summit of Snowdon where you can enjoy views as far as the Isle of Man, the Peak District, the Lake District and Ireland. A brass plaque shows all the surrounding mountains of Snowdonia you can see.
The route then steeply descends to Bwlch Cileau and Y Lliwedd using part of the Watkin Path. You continue the descent to Lliwedd Bach and then on to Llyn Llydaw. There are nice views here back to Crib Goch where you can see walkers tackling the same challenging ridge you have already completed!
Then next section passes along the shores of the pretty lake before following part of the Snowdon Miners Track to the much smaller Llyn Teyrn. From here it is a short stroll back to the car park and the end of the route.
There are lots of other routes up to the mountain summit to try. These include the Snowdon Llanberis Path, Miners Track, Pyg Track, Ranger Path and the Rhyd Ddu Path. View Full Details>>
Snowdon Llanberis Path
9 miles (14.5 km)
Climb to the summit of the highest mountain in Wales on this challenging walk. The Llanberis Path is the longest of the six routes to the top of Snowdon but because of it's gradual elevation it is generally considered the easiest route to the summit. It's very popular with leisure walkers as it runs parallel with the Snowdon Mountain railway which starts at Llanberis. As such you can use the railway to take you up (or down) part of the route.
The path starts in Llanberis near to the Royal Victoria Hotel and climbs towards Hebron Station with great views back towards Dinorwig Slate Quarry and Elidir Fawr. You continue to Halfway House, with wonderful views of Moel Cynghorion, Foel Goch, Foel Gron, Moel Eilio and the Cwm Brwynog valley. At Halfway House you can purchase refreshments in the summer months. The next stage ascends towards Cwm Glas Bach with views of the Llyn Du'r Arddu lake. The final section takes you from Bwlch Glas to the summit where there are magnificent views over Snowdonia, Ireland, the Isle of Man, the Peak District and the Lake District.
If you're looking for more challenging climbs to the summit you could try the Snowdon Miners Track or the Snowdon Pyg Track. The peak can also be reached by following a longer trail to Moel Eilio Foel Gron and Foel Goch.
For an exhilarating circular ridge walk, taking in the Crib Goch ridge, try the Snowdon Horseshoe. View Full Details>>
Snowdon Miners Track
8 miles (13 km)
This route follows the Miners Track to the summit of the highest mountain in Wales. It is a slightly longer route than the alternative Pyg Track but has the advantage of waterside sections alongside the mountain's three beautiful lakes of Llyn Teyrn, Llyn Llydaw and Glaslyn.
The walk begins in the Pen y Pass car park and ascends to the pretty Llyn Teyrn before coming to the much larger Llyn Llydaw. The path crosses the lake and then runs right along it's northern edge, making for a lovely waterside section. At the lake you'll also pass the ruins of the old Britannia Copper Mine crushing mill.
You continue along a steep section to Llyn Glaslyn and then Bwlch Glas where you can see the tracks of the Snowdon Mountain Railway. The final section takes you from Bwlch Glas to the Snowdon summit where there are magnificent views over Snowdonia, Ireland, the Isle of Man, the Peak District and the Lake District.
The Pyg Track starts from the same car park. It is a shorter route but has more challenging rocky sections.
For an exhilarating circular ridge walk, taking in the Crib Goch ridge, try the Snowdon Horseshoe. View Full Details>>
Snowdon Pyg Track
7 miles (11 km)
Climb to the summit of Snowdon on this challenging walk in the Snowdonia National Park. Snowdon is the highest mountain in Wales, and the third highest in Britain, standing at a height of 1,085 metres (3,560 ft). The Pyg Track is one of six paths to the Snowdon summit. It is generally regarded as the most challenging as it crosses some rough and rocky terrain.
The walk begins in the Pen y Pass car park and ascends to Bwlch y Moch. You continue past the beautiful glacial lakes of Llyn Llydaw and Glaslyn on your way to Bwlch Glas where you can see the tracks of the Snowdon Mountain Railway. The final section takes you from Bwlch Glas to the summit where there are magnificent views over Snowdonia, Ireland, the Isle of Man, the Peak District and the Lake District.
The Snowdon Miners Track also starts from the same car park and has the advantage of waterside sections along the mountain's three beautiful lakes of Llyn Teyrn, Llyn Llydaw and Glaslyn.
There's also the Snowdon Ranger Path,Snowdon Llanberis Path and the Snowdon Rhyd Ddu Path to try.
For an exhilarating circular ridge walk, taking in the Crib Goch ridge, try the Snowdon Horseshoe. View Full Details>>
Snowdon Ranger Path
8 miles (13 km)
Climb to the summit of Snowdon on the ranger path on this challenging walk in the Snowdonia National Park. You can start your walk from the National Park car park next to Llyn Cwellyn and the Snowdon Ranger railway station. From here you can pick up the path, heading east away from the lake. It's generally a good track with rockier sections as you approach the summit. It runs for nearly 4 miles with wonderful views over the surrounding mountains and the numerous beautiful lakes. The route actually passes very close to Llyn Ffynnon-y-gwas and Llyn Du r Arddu as you approach the summit. You will also pass Clogwyn Du'r Arddu, considered to be one of the best climbing cliffs in Britain. Here there are magnificent views of the Llechog ridge and Cwm Clogwyn with the lakes of Llyn Glas, Llyn Coch and Llyn Nadroedd. (Blue Lake, Red Lake and Snakes' Lake). From the Snowdon summit the views are also impressive with 18 lakes and 14 peaks visible. On a clear day you can see as far as Ireland, the Isle of Man and the Lake District.
The ranger path is one of several routes to the summit. You can also try the Llanberis Path, Miners Track, Pyg Track and the Rhyd Ddu Path.
For an exhilarating circular ridge walk, taking in the Crib Goch ridge, try the Snowdon Horseshoe.
You can virtually climb the mountain using the google street view link below! View Full Details>>
Snowdon Rhyd Ddu Path
7 miles (12 km)
The Rhyd Ddu Path is one of the six main routes to the summit of the highest mountain in Wales. It is considered to be one of the quietest and most beautiful, though there are some challenging sections where care should be taken.
The path begins in the car park in the village of Rhyd Ddu and ascends to Pen ar Lon, Rhos Boeth and Llechog, before reaching the 1,085 metres (3,560 ft) summit. On the asent you will enjoy magnificent views of Llyn y Gadair and Llyn Cwellyn lakes, and the summits of Moel Hebog, Moel yr Ogof, Moel Lefn, Mynydd Drws y Coed and Mynydd Mawr. From the Snowdon summit there are views over Snowdonia, Ireland, the Isle of Man, the Peak District and the Lake District.
For an exhilarating circular ridge walk, taking in the Crib Goch ridge, try the Snowdon Horseshoe. View Full Details>>
Snowdon Watkin Path
7 miles (12 km)
The Watkin Path to the Snowdon summit is considered to be the most challenging of the available routes as it starts from the lowest elevation. It is, however, very pretty with attractive woodland and waterfalls near the start.
You can start your walk from the good sized Nant Gwynant car park off the A498. Then head if you head south over the Afon Glaslyn you will soon come to the start of the Watkin path on your right. You head north along the path, passing through woodland before a waterside stretch along the Afon Cwm Llan. You'll pass some lovely waterfalls before coming to the Gladstone Rock. The rock is dedicated to the Prime Minister William Gladstone, who opened the path in 1892.
The path continues north from the rock with great views over the Glaslyn estuary and Llyn Glaslyn lake below. The next section from Bwlch y Saethau  is quite challenging with a very steep incline and loose stones. Shortly after you reach the summit where you are rewarded with magnificent views towards Ireland, the Isle of Man and the Lake District.
There's several other routes across Snowdon to try. If you would like to do a circular walk then the Snowdon Horseshoe is a good option.
For a longer but less demanding climb try the Llanberis Path.
The beautiful Llyn Gwynant and Llyn Dinas are also very close to the start of this route. You could visit these two lovely lakes from the same car park.
You can virtually climb to the summit using the google street view link below! View Full Details>>
Swallow Falls
2 miles (4 km)
This walk follows the Afon Llugwy from Betws-y-Coed to the beautiful Swallow Falls in the Snowdonia National Park. This is a popular riverside walk, passing along woodland trails with a series of waterfalls to enjoy.
The walk starts in the delightful village of Betws-y-Coed in the Conwy valley. The area is popular with walkers as it is surrounded by some wonderful woodland trails, the Clogwyn Cyrrau Nature Reserve, the Llyn Elsi, and the rivers Conwy, Llugwy and Lledr. This walk takes you along the Llugwy passing the wooden Miner's Bridge and several smaller waterfalls before coming to Swallow Falls. The falls are charming and are best enjoyed after wet weather. You can enjoy refreshments at the nearby Swallow Falls Hotel.
If you enjoy this walk then you could head to the nearby Conwy Falls. Here you will find a short circular trail through the Conwy Forest Park. This takes you to the River Conwy where you will find the lovely 50 ft waterfall.
Also nearby is the delightful Fairy Glen where you can enjoy little waterfalls, rapids and cascades in a magical wooded gorge on the River Conwy. View Full Details>>
Taith Ardudwy Way
24 miles (39 km)
This walk takes you through the Snowdonia National Park from Barmouth, on the Mawddach Estuary, to Llandecwyn. The route is divided into three sections:
Southern: Barmouth to Tal y Bont (8 miles)
Central: Tal y Bont to Harlech (13 miles)
Northern: Harlech to Llandecwyn (12 miles).
Highlights on the walk include the lovely views of the Mawddach Estuary at Barmouth (video below), fabulous views of the Rhinogydd range of mountains in Snowdonia and the Bryn Cader Faner Bronze Age round cairn towards the end of the route. Also look out for buzzards and red kites as these are regularly seen on the trail.
There are challenging climbs on the walk but you will be rewarded with some of the best coastal/mountain views in Wales. The walk is waymarked with a Buzzard logo.
In Barmouth the route links with the Mawddach Trail. A splendid cycling and walking trail which takes you along the Mawddach Estuary. View Full Details>>
Tal-y-llyn Lake
2 miles (4 km)
Enjoy a waterside walk around this stunning glacial lake in the Snowdonia National Park. The lake is situated at the foot of the imposing Cadair Idris the second highest mountain in Wales. There is a lovely walking trail along the northern end of the lake which will take you from Tal-y-llyn to Dol-ffanog. At the south western end of the lake you will find a lakeside hotel where you can get a Welsh cream tea and other refreshments.
To extend your lakeside walking try the climb to the stunning Llyn Cau. View Full Details>>
Tryfan
2 miles (3.6 km)
This is a very popular and very challenging climb to the top of Tryfan in Snowdonia. Tryfan has a distinctive pointed shape with rugged crags making it stand it out amongst the other peaks in the area. This route takes you to the 917.5 m (3,010 ft) summit via the north ridge. The path is difficult in many places so scrambling with both hands is required.
The walk starts from the parking area next to Lllyn Ogwen and ascends to Milestone Buttress and then onto the eye catching Canon Stone. This splinter of rock protrudes from the mountain at a 45 degree angle. The route continues to the north ridge where you will scramble over several boulders before reaching the summit. At the summit you will see the striking boulders of Adam and Eve. It is said that if you jump between the rocks on the 'Leap of Faith' you will be rewarded the Freedom of Tryfan.
The descent takes you to Bwlch Tryfan and then onto the pretty Llyn Bochlwyd. You continue with lovely views of the lake to Bochlwyd Buttress and then back to the shores of Lyn Ogwen.
If you would like to continue your walking in the area then you could head to the nearby Cwm Idwal for more stunning mountainous scenery. The route starts from the eastern end of Llyn Ogwen.
You could also tackle the nearby Glyder Fawr and Glyder Fach or the slightly quieter Carneddau Range.
The climb to Elidir Fawr can be tackled from the nearby Nant Peris at the bottom of the Llanberis Pass. View Full Details>>
Y Garn
4 miles (7 km)
Enjoy breathtaking views over the Snowdonia National Park on this challenging climb to the 947 m (3,107 ft) summit of Y Garn.
The walk starts at the car park at the western end of Llyn Ogwen and climbs to the wonderful natural amphitheatre of Cwm Idwal. In a Radio Times poll in 2005, Cwm Idwal was ranked the 7th greatest natural wonder in Britain. You pass along the beautiful clear waters of Llyn Idwal before climbing towards Pinnacle Crag. You continue to the summit with views Llyn Clyd and the Ogwen Valley. The route then descends towards the Devil's Kitchen and Cwm Idwal before returning to the car park.
If you'd like to continue your walking in the area then you could try the challenging Tryfan mountain.
If you continue north from the peak you can visit Foel-Goch, the Marchlyn Mawr reservoir and the summit of Elidir Fawr. View Full Details>>
Panoramio: Photos are copyrighted by their owners