Kent Walks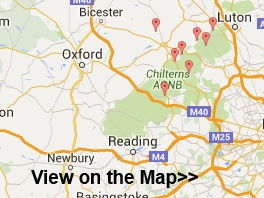 One of the most popular counties for walkers the Garden of England has a beautiful coastline, the stunning High Weald AONB and the rolling hills and valleys of the North Downs.
Use the filter to show walks of a certain type such as woods, reservoirs, hills, long distance, country parks, canals and rivers.
In the spring walkers flock to the beautiful bluebell woods in Kent. Click the 'Woodland' button below to see these.
Use the links to view full route information including elevation profiles, interactive maps and GPS downloads.
You can also view an overview map of all the routes in the using the Kent Walk Map>>
Route Name
Distance
Description
Barton's Point Coastal Park
5 miles (8.5 km)
Enjoy a leisurely stroll or ride along the Queenborough Lines canal and the Isle of Sheppey Coast on this circular route in Bartons Point Coastal Park. The route begins on the coast near Sheerness train station and follows the canal path before returning to the start point through Minster Park. View Full Details>>
Beacon Wood Country Park
1 miles (1.5 km)
This country park has a number of peaceful woodland walks to enjoy. It is located near Gravesend in Kent. In the park you will find a pond/wetland area with a viewing platform, information point, and views out over the countryside. The route below begins at the car park in Beacon Wood and follows woodland trails around the site. You can extend your walk by following public footpaths into the nearby Lords Wood, Ladies Wood and on into the nearby Darenth Country Park. It's located about a mile to the west and consists of nice wide lawns, picnic areas, meadows and pockets of woodland.
In Darenth you can also pick up the Darent Valley Path and enjoy a riverside walk along the River Darent. View Full Details>>
Bedgebury Forest
6 miles (10 km)
Bedgebury is a great place for cyclists with miles of family cycle tracks and a more challenging mountain bike trail. The gentle 10km trail is perfect for exploring the 2000 acre forest at a leisurely pace on generally flat surfaced paths. Adrenalin junkies can enjoy 13km of single-track mountain biking. It's generally graded as a red trail and has fast sweeping gradual descents and some challenging climbs. There's also cycle shop where you can hire a bike.
The forest is also great for walkers with miles of peaceful woodland trails to follow. You can enjoy a stroll around the beautiful Bedgebury Pinetum. This recreational and conservational arboretum has 10,000 trees growing across 320 acres including the most complete collection of conifers on one site in the world. View Full Details>>
Berrys Green Circular
8 miles (13 km)
This pleasant circular walk passes through the woods and villages around the rural area of Berry's Green in Bromley. Highlights on the walk include the pretty village of Cudham and views of Biggin Hill Airport and Cherry Lodge Golf Club. View Full Details>>
Bewl Water
12 miles (20 km)
This is a walking and cycling route around the beautiful Bewl Water reservoir near Lamberhurst. The route runs alongside the reservoir for most of the way though there is an inland section on quiet country lanes around Tolhurst. It runs for about 12.5 miles with great views of the High Weald AONB.
Bike hire is available during the summer months from the Boat House Bistro.
The area is also great for wildlife watching with Goldcrests, Long Tailed Tits, Wagtails, Skylarks and Lapwings in the woodland. Also look out for Kingfishers, Herons and the Great Crested Grebe on the water.
Please note the route is not always open for cyclists during the winter months - please check the Bewl Water website before setting off. View Full Details>>
Blean Woods National Nature Reserve
6 miles (9 km)
Enjoy miles of cycling and walking paths in the ancient woodland of Blean Woods near Canterbury. The site is one of the most extensive areas of broadleaf woodland in Britain and home to a wide variety of wildlife. There's miles of waymarked trails to try with birds such as Nightjar and Woodcock to look out for on the way.
To continue your walking in the area you can head south and try our Canterbury Rivers and Woods Walk which takes you through the orchards and woodlad surrounding Canterbury. The Stour Valley Walk and North Downs Way long distance trails also pass just to the south of the woods. View Full Details>>
Blue Bell Hill
2 miles (3 km)
Visit the Blue Bell Hill viewpoint on this circular walk on the North Downs Way. From the hill there are great views over the  River Medway and North Downs. The south west side of Blue Bell Hill is a Site of Special Scientific Interest with several rare plant species. The hill is also home to Kit's Coty chamber tomb, a Neolithic chambered long barrow which forms part of the Medway megaliths. The megaliths were constructed from local sarsen stone and soil between the 4th and 3rd millennia BCE. Our longer Medway Megaliths Walk visits three of the stones and starts from the same car park. View Full Details>>
Botany Bay Kent
2 miles (3 km)
Visit this lovely bay on this coastal walk in Broadstairs, Kent. The bay is a popular spot with its lovely beach and notable chalk cliffs.
The walk follows a section of the Thanet Coastal Path from Kinsgate to Palm Bay.
You can park at Kinsgate, Broadstairs at the end of Elmwood Road. Then pick up the coastal path to take you past Joss Bay and Kinsgate Bay to Botany Bay. On the way you will pass the 18th century Kinsgate Castle. The path then continues to Palm Bay on the outskirts of Margate. View Full Details>>
Bough Beech Reservoir
1 miles (2 km)
This large reservoir near Sevenoaks includes a nature reserve with nice footpaths at its northern end. It's a nice place for an easy stroll with plenty of birds to look out for from the bird hides and viewpoints.
Park at the visitor centre at Winkhurst Green to start your walk. Then pick up the footpaths heading south along the western side of the reservoir. There's pockets of woodland, fields and nice views across the water. The woodland areas are lovely in the spring when they are covered in bluebells.
The area is a great place for wildlife watching so make sure you bring your binoculars. Look out for Mandarin Duck, Great Crested Grebe, Little Egret, Common Tern, Little Ringed Plover and Grey Heron on the water.
After your walk you can enjoy refreshments at the visitor centre. You'll also find interesting displays and exhibitions here.
Hever Castle is located just to the south. It's a nice place to continue your walking in the area with lakes and woodland surrounding the castle. Around here you can also pick up the Eden Valley Walk and follow it to the lovely Penshurst Place.
Just to the north of the water you can visit Toys Hill and enjoy great views on the Greensand Ridge.
Another great place for wildlife is the Sevenoaks Wildlife Reserve. The site covers 71 hectares (175 acres) and includes several lakes, ponds, reedbed and woodlands. View Full Details>>
Brockhill Country Park
4 miles (7 km)
Brockhill Park has a number of waymarked woodland trails, a lake, open grassland and meadows. The park is rich in wildlife, with marbled white butterflies, green woodpeckers and carpets of snowdrops. There are also excellent facilities with picnic areas and a cafe. View Full Details>>
Camer Park
4 miles (6.5 km)
This is a short walk through Camer Country Park and into the surrounding countryside and woodland. The park is located close to Meopham train station and parking is also available at the western end of the park. In the park you will find 40 acres of ancient parkland, grassland and woods. There's also good facilities such as a cafe and refreshment kiosk.
This walk starts at the car park and takes you through the park to the adjacent Henley Wood and then through some lovely countryside to the pretty village of Luddesdown.
The walk makes use of the Wealdway long distance footpath, so you could continue along this trail to extend your walk. Also just to the north is Shorne Woods Country Park where you'll find 288 acres of rolling woodlands, wetlands and meadows. The park is located close to Rochester and Chatham. View Full Details>>
Canterbury Rivers and Woods
10 miles (16 km)
This 10 mile circular walk takes you along the River Stour before visiting several local woods near the city. It uses sections of the Stour Valley Walk, the North Downs Way and the Canterbury Centenary Walk to take you on a tour of the countryside to the west of the famous cathedral city. The area is in the lovely Kent Downs with scenery including arable farms and apple orchards. The riverside paths are particularly lovely, with bodies of water including Swan Lake and Tonford Lake, other route highlights.
The walk starts in the town centre, near the tourist information centre and Canterbury West train station. You then follow the waymarked Stour Valley Walk in a south westerly direction, passing Bingley's Island and Hambrook Marshes. You continue past Tonford Manor, Howfield Farm and Milton Manor Farm, where you have the option of taking a small detour to visit the Larkyvalley Wood Nature Reserve. There's nice footpaths through the woods, which include spectacular displays of wildflowers from March to May, including many species of orchid.
After leaving the woods, the route continues to the village of Chartham. Located on the river, the pretty village includes a 1930s paper mill and a church which dates from the 13th century.
After passing through the village the route turns north, crossing the river and heading towards Fright Wood and Nickle Farm. You then head east towards Petty France and Chartham Hatch along a section of the North Downs Way. This takes you past No Man's Orchard which covers 4 hectares (10 acres) and comprises approximately 152 mature Bramley apple trees and 45 pollinators (Howgate Wonders, James Grieve, Worcesters). The orchard consists of some of the largest apple trees in the Canterbury District with wonderful blossom in April and May.
After exploring the pretty orchard you continue through woodland to Bigbury Camp,  the only confirmed Iron Age hill fort in east Kent. Bigbury Camp was occupied from about 350 BC and was abandoned around 54 BC, when it was stormed by Roman soldiers of the Legio VII Claudia under the command of Julius Caesa.
The final section takes you past Harbledown before returning to the city centre. View Full Details>>
Capstone Farm Country Park
6 miles (9 km)
Enjoy several cycling and walking trails in this delightful country park near Gillingham. The park is located in the beautiful North Downs with ancient woodlands, old orchards, a freshwater lake and wildflower meadows to explore. There's excellent facilities with a Visitor Centre, cafe and picnic areas. View Full Details>>
Chartwell House
4 miles (7 km)
Explore the family home and garden of Sir Winston Churchill on this short walk in Westerham, Kent. The hillside gardens include pretty lakes created by Churchill himself, a kitchen garden which produced fruit and vegetables for 10 Downing Street and the Marycot - a playhouse designed for his youngest daughter Mary. There is also an orchard with the colourful Japanese crab apple and a pretty rock garden.
You can also explore the 800 acres of the wider estate with miles of woodland paths and fabulous views of the Weald from Mariners Hill. The walk also visits Toy's Hill with more than 200 acres (81 hectares) of woodland, abundant wildlife and more splendid views of the surrounding Kent countryside.
In the house the rooms remain much as they were when he lived there with a number of his fine paintings on display.
Chartwell is located just a few miles from Sevenoaks and Oxted. The Greensand Way walking route runs past the estate so there is scope for continuing your walk along this trail if you have time.
You could pick up the trail and head to the nearby Toys Hill. Here you will find a wonderful viewpoint with views over the Weald of Kent. The area also includes the delightful Emmetts Garden and has strong connections with Octavia Hill, the founder of the National Trust. View Full Details>>
Chelsfield Circular Walk
7 miles (11 km)
This short circular walk follows footpaths and tracks through the countryside around Chelsfield in Bromley. The walk starts at Chelsfield station and heads towards Crockenhall through farmland and woodland, before returning to Chelsfield via Goddington. View Full Details>>
Chipstead Lake
2 miles (3 km)
Enjoy a walk along this pretty lake in Sevenoaks. The walk takes you along the eastern and northern side of the water using the Darent Valley Path and other public footpaths. Parking is available at the south eastern corner of the lake.
The Sevenoaks Wildlife Reserve is just to the east and has more nice footpaths along several lakes. View Full Details>>
Cliffe Pools Nature Reserve
5 miles (7.5 km)
Enjoy a circular walk around this delightful RSPB nature reserve in the North Kent Marshes. You can stroll along the numerous pools and enjoy a riverside section along the Thames. It's brilliant for wildlife spotting with huge numbers of wintering waders to look out for. Avocet, Lapwing, Little egret and Turtle Dove are all regular visitors to the site.
Cliffe Pools is located close to Rochester and Gravesend. You can park in the little village of Cliffe and walk to the reserve from there quite easily.
The Saxon Shore Way long distance walk runs past the site so you could walk from Gravesend along the Thames to the reserve. It is a five mile walk from the town centre.
The Hoo Peninsula Path also passes the reserve so this is another great option if you would like to extend your walk. It will take you along the Thames estuary to Gravesend in one direction and Allhallows in the other. View Full Details>>
Clowes Wood
3 miles (5.5 km)
Enjoy miles of cycling and walking trails in this area of woodland near Whitstable. The site is also a nature reserve and includes attractive mixed woodland, heathland and wet meadow. Look out for wildlife which includes woodpeckers, Woodcock and if you're lucky an owl.
Part of National Cycle Route 1, known as the Crab and Winkle Way, passes through the woods. You could follow this lovely traffic free path from nearby Whitstable to reach the woods.
The walk can be extended by heading east through Thornden Wood and West Blean Wood to the splendid Wildwood Forest Park. Here you will find a wonderful collection of animals including badgers, foxes, otters, pine marten and red squirrels. Also in Thornden Wood you can climb Knockhimdown Hill for nice views over the area.
To extend your walking in the area you can head to Whitstable harbour and try the Whitstable to Herne Bay Walk along the coast. View Full Details>>
Crab and Winkle Way
7 miles (10.5 km)
This lovely cycling and walking route runs from Whitstable on the Kent coast to Canterbury along National Cycle route 1. It is largely flat and traffic free running along a disused railway line for part of the route while also passing through Blean Woods on the way.
Highlights on the route include the attractive harbour at Whitstable and the splendid Blean Woods National Nature Reserve which is the largest ancient broadleaved woodland in southern Britain. The magnificent Canterbury Cathedral is also a major attraction on this trail.
Starting on the sea front in Whitstable, the route heads south through Thurston Park and South Tankerton, on the outskirts of the town. A woodland section then follows through Clowes Wood. The woods are also designated as nature reserve and include attractive mixed woodland, heathland and wet meadow. Look out for wildlife which includes woodpeckers, Woodcock and if you're lucky an owl.
After leaving the woods the route heads through the countryside to the outskirts of Canterbury, where you will pass the buildings of the University of Kent. The final sections takes you into Canterbury, finishing near Canterbury West Station.
This route is also easily accessible with train stations at Whitstable and Canterbury. View Full Details>>
Darent Valley Path
19 miles (31 km)
Travel through the Kent Downs Area of Outstanding Natural Beauty and along the Darent River on this beautiful walk.
You start off near Sevenoaks Railway Station and head north through the delightful tranquility of the Sevenoaks Wildfowl Reserve. The route continues towards Otford (with its 16th century Palace) and then onto Shoreham where you'll pass Lullingstone Castle Manor House. As one of the oldest family estates in England (1497) Lullingstone Castle has an interesting history and attractive gardens making it well worth a visit.
The next section takes you on to Eynsford and Farningham where the river is particularly attractive. This section passes Eynsford Castle and the pretty Farningham Woods Nature Reserve, which is worth a small detour from the path.
From Farningham you enter the outskirts of London, passing Darenth Country Park and Dartford before finishing at Dartford flood barrier - the world's second largest movable flood barrier. View Full Details>>
Darenth Country Park
1 miles (1.5 km)
This country park in Dartford has some nice cycling and walking trails to try. The park has a decent sized car park just off Gore Road, near Darent Valley Hospital. From here you can pick up the 1 mile circuit around the park. The park has nice wide lawns, picnic areas, meadows and pockets of woodland. The area is popular with dog walkers and joggers.
You can extend your walk by heading east and exploring Darenth Wood. Eventually you will come to Bean and the pretty Beacon Wood Country Park. There's more nice woodland trails here.
About 1 mile to the west of the park you can pick up the Darent Valley Path. This splendid long distance trail will take you along the River Darent to Farningham where you will find the pretty Farningham Woods Nature Reserve. View Full Details>>
Dover to Deal
10 miles (15.5 km)
This coastal walk takes you from the famous port of Dover to the attractive town of Deal. It's about a 9.5 mile walk with the option of returning to Dover on the train. There's great cliff top views, a series of historic castles and a long stretch of lovely countryside with wildflowers and butterflies.
The walk starts by the marina in Dover and heads towards the wonderful Dover Castle. It's the largest castle in England and includes the fascinating Secret Wartime Tunnels and interesting exhibitions.
You climb past the castle and through the National Trust owned White Cliffs Country Park. There's a nice visitor centre here with information about the different trails you can try in the park. From the viewpoints there are great views of the famous Dover White Cliffs and the Dover Docks.
After passing through the park you continue east to the Victorian South Foreland Lighthouse. You can climb to the top of the structure and enjoy great views over to France. There's also a nice cliff top cafe which is a great place to stop for refreshments.
The route continues to St Margaret's Bay passing the delightful Pines Garden. The gardens include a waterfall, lake, a grass labyrinth and an organic kitchen garden with around 40 different species of fruit and vegetables. The site also includes the St. Margaret's Museum with interesting local history displays such as St Margaret's during WW2, and one-time resident Noel Coward.
The route then descends to Kingsdown, passing along the beach and the golf course. Shortly after you come to the very fine Walmer Castle. It was built during the reign of King Henry VIII and includes lovely 8 acre gardens and fascinating exhibitions.
The final section takes you into Deal, where you can enjoy a stroll along the pier. From here it is a short walk to the train station where you can return to Dover.
There's great scope for extending your walk by following the White Cliffs Country Trails from Deal to Sandwich. Here there are nice views of the River Stour and lots of nice pubs to choose from.
To head along the coast in the other direction try our Dover to Folkestone Walk which takes you between these two major ports. View Full Details>>
Dover to Folkestone
7 miles (11 km)
This is a popular walk between these two major towns on the Kent coast. It's about a 7 mile walk, with some moderate climbs so a reasonable level of fitness is required. The walk takes you along cliff tops with great views and visits to the two country parks located on the route. You can return easily by catching the train back to Dover from Folkestone West railway station.
The walk starts at the docks in Dover and follows the North Downs Way to the ruins of the medieval Knights Templar Church, on Bredenstone hill. You continue past Aycliff to Samphire Hoe Country Park. The park was created by using chalk marl from the Channel Tunnel excavations and is found at the bottom of a section of the White Cliffs of Dover. There are great views over the Strait of Dover and a Nature Reserve with a large variety of wildlife to look out for.
You continue west, passing the  World War II coastal defence battery of Lydden Spout before coming to East Cliff and Warren Country Park. This route crosses the train line here to follow the coastal path but you could also pick up the woodland trails through the park. The park is formed of the East Cliffs of Folkestone, the sandy beaches of East Wear Bay and the land-slipped nature reserve land between the cliffs and the sea. There are more great views, interesting flora and fauna and three old Martello Towers to see. These were built on the cliffs in the early 19th century to protect against the French invasion of Napoleon.
The path continues along the coast, passing the Folkestone Roman Villa. The villa was built during the Roman Occupation of Britain, and is located in East Wear Bay. It's situated on a cliff top overlooking the English Channel, with views of the French coast at Boulogne on a clear day.
The final section descends to Folkestone, finishing at the harbour. Just down the coast you can visit Lower Leas Coastal Park if you wish to extend the walk. It's a lovely park with pretty gardens and a free adventure play area.
To travel along the coast in the other direction try the Dover to Deal Walk. View Full Details>>
Dungeness
7 miles (11.5 km)
Explore this wonderful coastal nature reserve on this circular walk in Kent. The reserve contains a number of lakes and lagoons with several miles of good footpaths to follow around the expansive site. There's also coastal paths with great views of the sea and the long stretch of shingle beach. The reserve is superb for wildlife watching with lots of birds to look out for. Keep your eyes peeled for lapwings, smew, bittern and little ringed plover from one of the many bird hides. There's also over 600 different types of plant species. The RSPB site has good facilities with a car park and visitor centre.
You can start the walk from the car park off Dungeness Road, about a mile east of Lydd. From here you can pick up the trails taking you around the lakes to the coast. The path then heads south along Broomhill Sands to the village of Lydd-on-Sea, the lifeboat station and the lighthouse. The route then follows path across Denge Beach back to the car park. On this section you pass the nuclear power stations which warm the water in the area attracting large numbers of birds.
Also of intrest is the The Romney, Hythe and Dymchurch Railway. The narrow gauge railway was built in 1927 and is a fun way to see the area.
To extend your walk you can pick up the England Coast Path and follow it west to Camber Sands and Rye Harbour. Here you will find saltmarsh, lagoons, grazing marsh, shingle and reedbeds with a huge variety of flora and fauna.
You can also head to the nearby New Romney and explore Romney Marsh. View Full Details>>
Dunorlan Park
1 miles (2 km)
This large park in Royal Tunbridge Wells covers nearly 80 acres with some nice walking trails to try. It's located on the eastern edge of the town and a great place for a short stroll. There's lovely wide lawns, waterside paths along the large lake, attractive woodland and a Grecian Temple containing the Dancing Girl Statue. There's also a cascade, a Victorian water garden, ponds and a very fine fountain with dolphins, water nymphs and classical figures.  The park's location also provides wonderful views of the surrounding countryside of the Weald.
If you'd like to extend your walk you can pick up the Tunbridge Wells Circular Walk and follow it west to the delightful Tunbridge Wells Common. On the common you'll find miles of walking trails taking you to woodland, heathland and ponds with a variety of wildlife to look out for. View Full Details>>
East Cliff and Warren Country Park
4 miles (6 km)
Enjoy the spectacular East Cliffs of Folkestone, the sandy beaches of East Wear Bay and the Warren nature reserve on this circular walk.
The attractive park is formed of the East Cliffs of Folkestone, the sandy beaches of East Wear Bay and the land-slipped nature reserve land between the cliffs and the sea. In the park there's some wonderful coastal views, interesting flora and fauna and three old Martello Towers to see. These were built on the east cliffs in the early 19th century to protect against the French invasion of Napoleon. View Full Details>>
Eden Valley Walk
15 miles (24 km)
Travel through the beautiful Eden Valley and the High Weald on this walk through Kent.
The route starts at Edenbridge and heads towards Hever and the excellent Hever Castle with its double-moated castle and 125 acres of spectacular gardens. You continue east towards Penshurst and the 14th century Penshurst Place. Again there is plenty to see including the State Rooms, Gallery and wonderful gardens.
The final section heads to Tonbridge passing through the Haysden Country Park before finishing at the castle in Tonbridge.
This is a lovely walk through the open fields, woodland and parks of the Eden Valley with the added bonus of some impressive historical architecture. It's waymarked with a yellow disc with the name of the walk and a castle logo. View Full Details>>
Elham Valley Way
22 miles (35 km)
Explore the Kent Downs Area of Outstanding Natural Beauty on this delightful walk through Kent.
The route starts on the coast at Hythe and heads north to Canterbury via Elham and Barham. Highlights on the route include stretches through the seabrook valley near Hythe, ancient woodland (dating from before the 17th century), beautiful orchards and the famous Cathedral at Canterbury at the end of the route. View Full Details>>
Elmley National Nature Reserve
5 miles (8 km)
Enjoy a tranquil walk around this beautiful Nature Reserve on the Isle of Sheppey. View Full Details>>
Emmetts Garden
1 miles (1 km)
This 19th century garden near Sevenoaks contains many exotic trees and shrubs from around the world. From its elevated position there are fabulous views over the Weald of Kent and the North Downs. Well laid out footpaths take you to an arboretum, exotic shrubs, rose garden and a rock garden. Other highlights include a lily pond and bluebell woodland.
If you would like to continue your walking in the area then you could head to Toys Hill for more woodland trails and more great views. Chartwell House is located just to the west and has more nice trails through lovely parkland and gardens. Our 8 mile Westerham Circular Walk visits Chartwell, Toys Hill and the gardens from the town centre. View Full Details>>
Eynsford Circular Walk
6 miles (8.9 km)
This circular walk around Eynsford uses the Darent Valley Path and other public footpaths to explore the area to the south of the village. You'll visit Eynsford Castle, Lullingstone Country Park, the River Darent, and Lullingstone Castle.
The walk starts at Eynsford Castle which was constructed by William de Eynsford towards the end of the 11th century. The castle is managed by English Heritage and is open to visitors. You can explore the extensive ruins and learn about the castle's history for free before you start the walk.
The castle is directly on the Darent Valley Path so you can easily pick up the trail and follow it south west into Lullingstone Country Park. Here you will find 460 acres of parkland and woodland with a large collection of ancient trees including oaks, beeches, hornbeams, ash and sweet chestnut, some of which are around 500 years old.
Follow the paths east through Beechen Woods and you will come to the river where you pick up the Darent Valley Path again. It leads you north past the lake to Lullingstone Castle. The 16th century castle includes an impressive gatehouse believed to be one of the first in England made entirely of brick.
Shortly after you return to the village where the walk finishes. Here you can enjoy a stroll around the delightful village centre with its pretty little cottages, river views and old church.
To extend your walking in the area you could follow the path north to Farningham Woods. The 168 acre nature reserve has some nice woodland trails including a waymarked 1.6 mile nature trail. View Full Details>>
Farningham Woods
2 miles (2.5 km)
This 168 acre nature reserve has some nice woodland trails including a waymarked 1.6 mile walk. Interesting flora includes the rare Small-Leaved Lime and the pretty Deptford Pink wildflower. It's a lovely peaceful place for a stroll with the addition of some moderate hill climbs with great views over the area. Interestingly, the reserve was opened by Sir David Attenborough in 1986.
The woods are located just to the north of Farningham and Eynsford. You can park at the car park at the end of Calfstock Lane, just off the A225.
Please note cycling is not permitted in the woods.
The Darent Valley Path runs close to the woods and through Farningham. You could follow it south and visit Eynsford Castle and Lullington Castle. Here you will find more nice footpaths in Lullingstone Country Park.
If you follow it north then it will take you into Dartford, passing Darenth Country Park on the way. The park has nice wide lawns, picnic areas, meadows and pockets of woodland. View Full Details>>
Faversham
5 miles (7.3 km)
This lovely Kent based town has nice trails to follow along Faversham Creek and the Swale Estuary. The surrounding marshland also has a number of nature reserves where you can look out for a large variety of wildlife.
Two long distance trails pass through the town. The Swale Heritage Trail and Saxon Shore Way are both great options for exploring the surrounding area on foot. This circular walk makes use of both trails to take you through the town and around Ham Marshes. The route passes along the pretty Oare and Faversham Creeks with lovely countryside views on the way.
After the walk enjoy a stroll around the town with its attractive market square and Fleur-de-Lis centre, which provides tourist information and houses a museum. There's also the Grade I listed Faversham Parish Church which was established in 1147 by King Stephen and dissolved by Henry VIII. View Full Details>>
Fowlmead Country Park
5 miles (7.5 km)
Fowlmead country park is a 200 acre site with a number of walking and cycling trails located in Deal on the Kent coast. The park has eleven zoned areas with each one offering something different for visitors to explore, including rolling woodland and small lakes, superb walks and fabulous views over the east Kent coast.
For cyclists there is a 2 mile Tarmac road cycling track which can be used by the general public, while there are also mountain bike trails to try out. Cycle hire is available in the park for reasonable rates. View Full Details>>
Greensand Way
107 miles (173 km)
The Greensand Way runs from Haslemere in Surrey to Hamstreet in Kent following the ridge of greensand rock that crosses the two counties. The route takes in two Areas of Outstanding Natural Beauty - the Surrey Hills and the Kent Downs - as well as numerous Sites of Special Scientific Interest. Highlights include

Gibbet hill - Located at Hindhead, Surrey it is the second highest point in Surrey after Leith Hill. It commands a panoramic view of the beautiful North Downs. The view to the north overlooks the Devil's Punch Bowl , Thursley, Hankley Common, Crooksbury Hill, and the Hog's Back towards Godalming and Guildford. To the east lies the Sussex Weald. To the south, the hills of Haslemere and Blackdown can be seen, with some sections of the South Downs.
Thursley National Nature Reserve has miles of footpaths through heathland and woodland with a huge variety of wildlife.
Leith Hill (video below) -the highest point in the South East with fabulous views of the Surrey countryside. It is located near Dorking and is also the highest point on the Greensand Ridge. On the summit of Leith Hill is an 18th century Gothic tower, with panoramic views northwards to London and the English Channel to the south.
Holmbury Hill - one of the high points of the walk, this hill in Holbury St Mary, commands fine views over the Surrey Hills AONB.
Winterfold Forest - the trail passes through this expansive wood, popular with mountain bikers.
Knole Park - Knole House in Sevenoaks is surrounded by a deer park, ancient woodland, dry heathland, acid grassland and wood pasture.
Riverhill Himalayan Gardens - these delighful gardens have nice footpaths taking you to a walled garden with Himalayan-inspired grass-sculpted terraces and a large pond with fountains. It is located just to the south of Knole Park near Sevenoaks.
Ightham Mote - this medieval moated manor house in Sevenoaks is surrouned by woodland, gardens and parkland.
Chartwell House - the family home and garden of Sir Winston Churchill in Westerham, Kent
Toys Hill - wonderful viewpoint with views over the Weald of Kent. The area has strong connections with Octavia Hill, the founder of the National Trust.
Linton Park - large 18th-century country house in Linton, Kent with beautiful gardens and views of the Weald. The estate is private property and is not open to the public, but the Greensand Way crosses the parkland east-west to the north of the house and a public footpath crosses the southern parkland close to the park lake.
Crossing the River Medway on The Twyford Bridge, Yalding, Kent
Limpsfield Common in the Surrey Hills AONB has some nice trails and carpets of bluebells in the spring months.
A series of magnificent houses, gardens and parks, which have been built along the ridge.

View Full Details>>
Groombridge Place Gardens
1 miles (2 km)
Explore the beautiful gardens surrounding this moated manor house in the village of Groombridge near Tunbridge Wells. There are a series of award winning gardens with delightful features such as a moat, streams and herbaceous borders. Highlights include the Secret Garden with blue agapanthus, foxgloves and gazania. The Oriental Garden has Japanese maples and an unusual grass fountain at its centre. The Knot Garden has a lovely pathway bordered by Yew Trees and a giant chessboard opposite.
Wildlife is an important aspect of Groombridge Place. There are resident peacocks, goats, sheep, chickens, turkeys, piglets, alpacas, reindeer and Shetland ponies. There is also a zedonk - an unusual creature that is half donkey, half zebra. In the woodland section you should look out for deer.
The Raptor Centre puts on magnificent flying displays featuring feature eagles, hawks, owls and falcons and takes place at 12.30pm and 3.30 pm.
The 17th century manor was used Longbourn (home of the Bennets) for the 2005 film Pride and Prejudice starring Keira Knightley.  Sir Arthur Conan Doyle, who lived in nearby Crowboroug, was a regular visitor to Groombridge Place. He used the house and gardens in some of his Sherlock Holmes stories and also took part in séances at the manor.
The Tunbridge Wells Circular Walk runs past the house so you could pick this trail up to continue your walk into the surrounding countryside. View Full Details>>
Haysden Country Park
3 miles (5.5 km)
Haysden country park is located near Tonbridge in Kent and consists of a number of delightful walking trails. In the park you will find Barden and Haysden lakes while the River Medway also runs through the park. The lakes and river offer great opportunities for wildlife watching with a variety of wildfowl visitors all year round.
The Eden Valley Walk long distance footpaths runs through the park. You can pick this up and head west to visit the lovely Penshurst Place. There's nice trails to follow around the estate's parkland and woodland with the option of visiting the fine house and gardens. The Tonbridge to Penshurst Cycle Route runs through the park on Regional Route 12. It's a nice traffic free path and a great way to visit the park and the fine 14th century house. View Full Details>>
Hever Castle
2 miles (4 km)
Explore the beautiful grounds of this historic castle in Kent on this circular walk. Highlights in the park include:
The 38 acre lake - enjoy the lakeside nature trail and views of the Italian Loggia and Japanese Tea House Folly. Look out for kingfishers, swans, herons and crested grebes on the lake as you go. You can also hire row boats, canoes and pedalos or take a trip on The African Queen Steamboat.
Mazes-a yew maze, planted in 1904 and a water maze where the goals is to get to the folly at the centre without getting wet!
Formal Gardens-Explore the stunning Italianate garden (including Fernery), rose gardens, a herb garden and topiary.
The castle is positioned right next to the Eden Valley Walk. This long distance trail runs just to the south of the castle and will take you to the lovely Penshurst Place if you follow it a couple of miles east.
Just to the north of the castle you will find Bough Beech Reservoir. The reservoir includes a nature reserve which is one of the premier birdwatching spots in the south east. View Full Details>>
High Weald Landscape Trail
94 miles (151 km)
Explore the High Weald AONB on this fabulous 90 mile walk that links the ridge-top villages and historic gardens for which the area is famous.
The walk starts at the rail station in Horsham, West Sussex, and heads east to Rye in East Sussex.
Walk highlights include

St. Leonard's Forest - located at the western end of the Wealden Forest Ridge running from Horsham to Tonbridge, the forest is part of the High Weald Area of Outstanding Natural Beauty.
Borde Hill Garden - located near Hayward's Heath Borde Hill features over 200 acres of garden, park and woodlands accompanied by spectacular views across the Sussex High Weald
Wakehurst Place - owned by the National Trust Wakehurst Place is located near Ardingly. It comprises a late 16th century country house and a mainly 20th century garden, managed by the Royal Botanic Gardens
Stone Farm Rocks - located near East Grinstead you will find this series of sandstone crags which is also a Site of Special Scientific Interest.
Standen House - National Trust owned Arts and Crafts family home with Morris & Co. interiors, set in a beautiful hillside garden
Harrison's Rocks - popular with rock climbers this sandstone crag is located approximately 1.5 km south of the village of Groombridge in the county of East Sussex.
Union Mill - Grade I listed smock mill in Cranbrook, Kent, England which has been restored to working order. It is the tallest smock mill in the United Kingdom.
Rye Castle - this 13th century castle houses a museum which includes locally-made medieval pottery, an embroidery depicting many aspects of Rye life and history, medieval artifacts, activities and town maps.

The High Weald AONB website has split the walk into 7 manageable sections as follows:

Horsham to Cuckfield - 23.3km (14.5 miles)
Cuckfield to East Grinstead - 27.4km (17.0 miles)
East Grinstead to Groombridge - 21.0km (13.1 miles)
Groombridge to Matfield - 22.8km (14.1 miles)
Matfield to Rolvenden - 30.6km (19 miles)
Rolvenden to Flackley Ash - 20.0km (12.5 miles)
Flackley Ash to Rye - 7.1km (4.4 miles)

Please see the link below for a series of fantastic pdf guides to the route covering the sections above. View Full Details>>
Hoo Peninsula Path
19 miles (30 km)
Explore the special scenery of the Hoo Peninsula on this waterside walk in Kent. The path runs along the River Thames estuary with a huge number of wading birds to look out for on the way. It runs for about 18 miles from Gravesend in the west, to the village of Allhallows at the eastern end of the path. On the way you'll pass a series of pretty bays, Cliffe Pools Nature Reserve, Blyth Sands, Halstow Marshes and St Mary's Marshes. The scenery is varied with grazing marsh, intertidal mudflats, saltmarsh and lagoons.
To explore the area by bike you can follow the Heron Trail cycle route across the peninsula. Walkers can follow the Saxon Shore Way long distance path.
This walk passes the splendid Cliffe Pools nature reserve which is well worth exploring further. It's an RSPB site with a number of lagoons and birds such as lapwings, redshanks, warblers, corn and reed buntings, linnets, stonechats and skylarks to look out for. View Full Details>>
Hucking Estate
2 miles (4 km)
Enjoy a peaceful stroll through the ancient woodland and open grassland of the Hucking Estate in the Kent Downs AONB. Waymarked walking trails will take you along well surfaced paths with fantastic views over the surrounding countryside. Spring is a great time for this walk as you will find a carpet of pretty bluebells in the delightful woodland glades. Free parking is available on Church Road, where this circular walk starts and finishes.
If you'd like to extend your walk then you could follow the North Downs Way to the nearby White Horse Wood Country Park for more walking trails with great views. It is located about 2.5 miles to the west.
The Hucking Estate is located a few miles north east of Maidstone. View Full Details>>
Hythe
12 miles (19 km)
This long circular walk explores the countryside around the Kent town of Hythe. It uses a number of the long distance trails which pass through the area. You'll enjoy canalside paths, hill climbs, woodland trails and fabulous views of the North Downs and the coast.
The route starts at the train station and immediately picks up the Royal Military Canal Path and heads west towards West Hythe. Here you turn north and climb along the Saxon Shore Way to Pedlinge, passing Folks' Wood on the way. The route continues through Chesterfield Wood, skirting the edge of Brockhill Country Park. In the park you can enjoy waymarked woodland trails, a lake, open grassland and meadows.
The next stage takes you to Tolsford Hill where you can see the BT Tower. Around here the walk reaches its high point at over 600ft with splendid views over the surrounding area.
After passing the tower you descend past Etchinghill to Asholt Wood on the Elham Valley Way. You can either skirt the edge of the wood or follow the path along the dismantled railway line on this section. Just north of the woods you have the option of picking up the North Downs Way and following it south east to Peene Quarry Country Park and the Folkestone White Horse.
At Peene you pass the Channel Tunnel Terminal and Newington before heading through Scene Wood and the Sene Valley Golf Course. This leads you through Hythe and back to the canal where you pick up the waterside path through the town centre, before returning to the finish point back at the train station.
To extend your walking in the area you could head east along the canal and then pick up the coast path towards Folkestone. On the way you can pay a visit to the delightful Lower Leas Coastal Park where there are lovely gardens with a wide variety of interesting flora and fauna to see. View Full Details>>
Igtham Mote
2 miles (3 km)
Enjoy a peaceful stroll in the woodland, gardens and parkland surrounding this medieval moated manor house near Sevenoaks in Kent. There are three way-marked walks taking you around the gardens and into the wider estate. The 14 acre gardens are a delight with an 18th-century cascade, orchard and an enclosed garden with a fountain. There's also pleasure grounds with a meandering stream, ornamental lake and specimen trees.
This walk takes you around the gardens and then into the wider estate using the Greensand Way. You'll head to the nearby Wilmot Hill and then return via Broadhoath wood where there are peaceful woodland trails, a tranquil pond and a pretty stream. Look out for blackcap and buzzards as you make your way through this section.
If you'd like to continue your walk you could continue west along the Greensand Way towards the beautiful Knole Park where you will find a deer park, ancient woodland, dry heathland, acid grassland and wood pasture.
You can also follow bridleways north and visit the National Trust owned Oldbury Hill where you will find an Iron Age Hillfort, woodland walking paths and mountain bike trails. View Full Details>>
Jeskyns Park
2 miles (2.5 km)
Explore the woodlands, ponds, orchards and wildflower meadows in this country park near Gravesend. Walkers can enjoy a number of waymarked surfaced paths and an 8km grass trail. There are also easy surfaced paths for cyclists. These are good for families looking for a safe ride.
There's lots to see with 100 acres of meadowland with over 40 species of wildflower. You can also explore the orchards with apple, plum, cherry and pear trees. At Henhurst Lake you can look out for water loving wildlife while the woodland area and glades are a lovely tranquil place for a stroll too.
If you'd like to extend your outing then you could head to the nearby Shorne Woods Country Park where you'll find 288 acres of rolling woodlands, wetlands and meadows. Our Circular Walk around Cobham visits Shorne Woods, Jeskykns Park and also takes you to Cobham Woods which is run by the National Trust. View Full Details>>
Joydens Wood
4 miles (6.5 km)
Explore these ancient woods near Bexleyheath on this easy walk on the border of London and Kent. The area is historically and archeologically significant with remains found from Roman times. This is represented with a series of impressive wooden sculptures. Look out for the Saxon Warrior and Roman Soldier pieces in particular. There's lots of wildlife to see also. Look out for bats, woodpecker, owl and dormouse all of which are represented by a sculpture.
The wood has lots of good waymarked footpaths and nice wide bridleways for cyclists to follow. It's a peaceful place for walkers to visit on the outskirts of the city. With over 136 hectares (325 acres) to explore on miles of paths there's plenty to keep walkers and mountain bikers busy.
You can start your walk from Bexley train station just to the north of the woods. Then follows paths south to the site. As well as the extensive woodland there's an area of open heathland with ponds and picnic tables. Look out for pretty plants and flowers including bluebells, lily-of-the-valley, honeysuckle and wood sage.
The London Loop passes close to the woods so it's to extend your walking in the area. You can follow it to a number of parks and nature reserves close to the wood. At Foots Cray Meadows nature reserve you can enjoy a waterside walk along the River Cray while at Scadbury Park you can explore the ruins of Scadbury Manor. The popular trails at Petts Wood Circular and Jubilee Country Park are also close by. View Full Details>>
Kent Coast
207 miles (333 km)
Walk the entirety of the beautiful Kent Coast on this long distance walk. View Full Details>>
King's Wood Kent
2 miles (4 km)
This large area of woodland near Challock has miles of good walking trails to try. There's a good sized sculpture trail with a series of interesting wooden sculptures and pretty bluebells in the springtime. The ancient woodland is comprised of Sweet Chestnut, Beech, Corsican Pine and Douglas Fir. It's a great place for wildlife with species including fallow deer, adders, nightjars and green woodpeckers.
The forest is located just to the east of Challock with a parking area on White Hill Road. It is not too far from Canterbury and Ashford.
This route is designed for walkers to explore the sculptures but there are also lots of good cycling trails on the hard forest roads and mountain bike trails in the woods. The North Downs Way also passes through the eastern end of the woods so you can pick up this bridleway section too. View Full Details>>
Knole Park
6 miles (9 km)
A circular walk around the delightful deer park at Knole in Sevenoaks. The walk begins near the bus station in Sevenoaks and heads past Knole House, along the Broad Walk and Chestnut Walk to Fawke Common. You continue through Rambles Wood, Godden Wood and then through Knole Park Golf Course before returning to the start point. The grounds of the park are delightful with about 500 resident deer, ancient woodland, dry heathland, acid grassland and wood pasture. Knole house contains a world class collection of furniture and textiles from royal palaces and is also well worth exploring.
If you'd like to continue your walk you could follow the Greensand Way east towards the lovely Ightham Mote with its woodland, gardens and parkland surrounding a medieval moated manor house.
Just to the south you will find the delightful Riverhill Himalayan Gardens which has nice footpaths taking you to a walled garden with Himalayan-inspired grass-sculpted terraces and a large pond with fountains.
Just north of the park you can visit Sevenoaks Wildlife Reserve and follow the waymarked trails around the five pretty lakes while looking out for a variety of wildfowl. View Full Details>>
Leeds Castle Maidstone
3 miles (5 km)
Explore the stunning grounds of this 19th century castle and former residence of Catherine of Aragon. There are 500 acres of beautiful parkland, open water and formal gardens to explore on well laid out walking paths. You can enjoy a waterside stroll along the River Len in the delightful Wood Garden with its Azaleas and Rhododendrons.  The Culpeper Garden is also stunning with floral displays including Roses, Lupins, Poppies and Lads' Love. The Mediterranean Garden Terrace  is also popular with a south facing aspect, authentic Mediterranean style, and superb views across the Great Water.
Other attractions include a unique maze with 2,400 yew trees and an underworld grotto, with macabre forms and mythical beasts created from shells, minerals and wood.  There are also super Falconry Displays with different birds of prey including Owls, Hawks, Falcons to Eagles.
Tours of the castle are well worthwhile with its magnificent state rooms, exquisite furnishings and historic paintings. View Full Details>>
Leybourne Lakes Country Park
4 miles (6 km)
Enjoy peaceful, waterside walking and cycling at Leybourne Lakes Country Park, near Maidstone in Kent. In the park you will find 230 acres of lakes and woodland providing a peaceful location for wildlife and birdwatching.
The expansive park includes several lakes with the River Medway running along the eastern section of the park. View Full Details>>
Leysdown Coastal Park
6 miles (9 km)
Enjoy fabulous views of the Thames Estuary on this circular walk through Leysdon Coastal park and Leysdon Marshes on the Isle of Sheppey. For cyclists please see the Isle of Harty Trail which also runs through the park. View Full Details>>
Linton Park
3 miles (5 km)
Explore the stunning 19th-century landscape park surrounding this 18th-century country house in Linton, Kent. The house sits in 330 acres of parkland, woodland and farmland on a south facing greensand slope overlooking the valley of the River Beult. The estate is private property and is not open to the public, but the Greensand Way long distance walk crosses the parkland east-west to the north of the house and a public footpath crosses the southern parkland close to the lake on a similar alignment. The walk route below takes you along these paths. View Full Details>>
Lower Leas Coastal Park
2 miles (4 km)
This coastal country park is located in Folkestone and has fabulous views over the Kent coastline. National Cycle Route 2 also runs through the park.
The park is divided into three zones. These include a formal zone with lovely gardens and pine avenues. The fun zone includes a free adventure play area and an amphitheatre. Finally, there's the wild zone with lots of interesting flora and fauna to look out for.
It's a delightful place with imposing cliffs, interesting rock formations, wildflower meadows and lots in intersting plants and flowers. View Full Details>>
Lullingstone Country Park
3 miles (5 km)
Explore 460 acres of parkland in this large open space in the Darenth Valley of Kent. Located between Eynsford and Shoreham, Lullingstone contains several waymarked walking trails of varying lengths.
The park is well known for its large collection of ancient trees including oaks, beeches, hornbeams, ash and sweet chestnut, some of which are around 500 years old. Also of interest is the 15th Century Lullingstone Castle,Tom Hart Dyke's World of Garden Plants and Lullingstone Roman Villa with its spectacular mosaics and Roman wall paintings. View Full Details>>
Manor Park Country Park
2 miles (4 km)
Located near Maidstone in Kent, this 52 acre country park has fields, wildflower meadows and a lake with swans, moorhens and dabchicks. The park has a number of footpaths making it an ideal place for an afternoon stroll. There's also good on site facilities with a play area, cafe and picnic area. View Full Details>>
Margate to Broadstairs Coastal Walk
6 miles (9 km)
This walk follows a section of the Thanet Coastal Path between these two major Kent towns. You'll pass a number of pretty beaches and bays including the popular Botany Bay. It's also an area with connections to Charles Dickens, with the walk passing Bleak House, the former home of the famous 19th century author. The walk is fairly easy going with most of the route taking place on flat, waymarked footpaths.
The walk starts in Margate near to the train station. You head east along the beach passing the noteworthy Turner Contemporary Gallery. It is situated on the seafront, on the same site as the boarding house where J. M. W. Turner stayed when visiting the town.
You continue past Walpole Bay to Palm Bay in Cliftonville where you will often see water skiing and jet skis. Shortly after you come to Foreness Point which extends a short distance into the entrance of the Thames Estuary. It sits just to the west of Botany Bay, a popular spot with its lovely beach and notable chalk cliffs.
After enjoying Botany Bay, the path continues to Kingsgate Bay where you will pass Kingsgate Castle. The castle was built for Lord Holland in the 1760s as the stable block of his nearby country residence Holland House. The castle sits just to the north of the chalk headland of North Foreland where there's a fine lighthouse and good views over the North Sea.
The final section heads south past Joss Bay to Broadstairs and Bleak House. The house was built in 1801 and resides on a cliff overlooking North Foreland and Viking Bay. Charles Dickens spent summer holidays at the house in the 1850s and 1860s and wrote David Copperfield there.
Broadstairs is a very attractive seaside resort with a nice beach, good cafes and two 1950's ice-cream parlours called Morelli's and Chiappini's. There's also a number of good museums including the Dickens House Museum where you can see a variety of Dickens memorabilia including letters written about Broadstairs, his writing box and mahogany sideboard. In June, there is a week-long Dickens Festival with costumed characters, talks and plays.  View Full Details>>
Medway Valley Walk
28 miles (45 km)
This is a lovely, easy riverside walk along the River Medway from Tonbridge to Rochester.
You start at Tonbridge castle and head east towards Maidstone via Yalding and East Farleigh. The second section takes you onto Rochester via Allington.
The landscape is varied and includes woodland, orchards, meadows and farmland. You will also pass through a series of pretty riverside villages and towns which are steeped in history. For wildlife lovers look out for Kingfishers and listen out for the sweet song of the nightingale.
Route highlights include the pretty Leybourne Lakes Country Park around Aylesford and Snodland. You could also take a small detour near Burham to visit the ancient Medway Megaliths. View Full Details>>
Mereworth Woods
5 miles (8 km)
These large woods near Sevenoaks have miles of mountain bike trails and woodland walks to enjoy. The ancient woods consist of mixed broadleaf woodland, acid heath and some conifer plantations. The woods include wide bridleways with some steep descents and nice jumps to try. There's also good footpaths for walkers with lots of wildlife to look out for.
The Wealdway long distance trail runs through the western edge of the forest so you can pick this up to extend your walk into the surrounding Kent countryside. Heading north takes you to Platt and Wrotham Heath, while heading south takes you to West Peckham and the Grade II listed Oxon Hoath manor house. Around here you can pick up the Greensand Way which runs to the south of the woods.
Also nearby is Oldbury Hill where there are some good bridleways for mountain bikers and the pretty Ightham Mote which has good walking trails. View Full Details>>
Milton Creek Country Park
3 miles (4.5 km)
A short circular cycle or walk around Milton Creek Country Park near Sittingbourne in Kent. The park is set in 128 acres and contains Milton Creek, fishing lakes and a network of well laid out paths. The Sittingbourne and Kemsley Light Railway also runs though the Park. The nearby Kemsley railway station makes for a good access point for the route. View Full Details>>
Mote Park
1 miles (2 km)
This 450 acre park in Maidstone has a lovely lakeside cycling and walking track running through it, using National Cycle Network number 177. It's perfect for a safe family cycle ride or a short, peaceful stroll. In 2013 it was voted the nations third favourite park in the Green Flag People's Choice Awards. The park includes the former stately home Mote House, a miniature railway, a pitch and putt golf course and a boating lake. View Full Details>>
Oldbury Hill
1 miles (2 km)
Enjoy a series of walking paths around this Iron Age Hillfort near Sevenoaks. The paths will take you through ancient woodland with interesting plants including heather and bilberry. From the high points there are great views of the surrounding countryside. Dating from 100 BC the impressive fort is one of the largest in the country, situated in an excellent defensive position on a very steep hill. 
You can start your exercise from the good sized car park off Styants Bottom Road. From here you can pick up a number of trails to take you up to the hill fort which stands at a height of over 600ft. There are also bridleways which are popular with mountain bikers.
To extend your walk you can follow paths south across Raspit Hill and Ightham Common to the splendid Ightham Mote. Here you will find a medieval moated manor house surrounded by gardens, parkland and woodland. You can also pick up the Greensand Way and follow it to the nearby Knole Park where there's more great walks to try around the deer park.
Mountain bikers can head to the nearby Mereworth Woods where there are miles of trails with some good descents and jumps to try. View Full Details>>
Peene Quarry Country Park
2 miles (4 km)
A short circular walk around Peene Quarry in the North Downs. The main attraction here are the spectacular views over Folkestone and the south coast down to Dungeness. This is a fairly challenging route with a steep climb but you are rewarded with stunning views. The walk begins and ends at car park near the Folkestone White Horse but it's also worth visiting the nearby village of Peene. View Full Details>>
Pegwell Bay Country Park
2 miles (4 km)
This park is located near Ramsgate and has splendid views over Pegwell Bay and Sandwich Bay. In the bay is a large nature reserve, known for its migrating waders and wildfowl. A local cycle route runs right through the park so you can take your bike. View Full Details>>
Penshurst Place
3 miles (5 km)
This circular walk takes you around the lovely Penhurst Estate near Tonbridge in Kent. Although there is an admission charge to access the house and gardens you can follow public footpaths through the wider estate's parkland and woodland. There's much to enjoy with fine views of the medieval manor house and the River Medway. There's also several pretty lakes and nice woodland trails in the north eastern section of the park.
The 14th century house has a fascinating history, having been the birthplace of the great Elizabethan poet, courtier and soldier, Sir Philip Sidney who was a favourite of Elizabeth I. You can explore the house and see fine furniture and portraits. The house is also surrounded by wonderful Grade I listed Gardens with an Arboretum, Trout Lakes, Lake Park and Lancup Well.
The Eden Valley Walk long distance trail runs through the park with this route using a section of the path. You could extend your walk by continuing east along the path and visiting Haysden Country Park just outside Tonbridge. There's nice views of the River Medway and two pretty lakes to enjoy. The trail continues into Tonbridge itself where you can pick up the Wealdway. View Full Details>>
Pilgrims Way
133 miles (214 km)
Follow in the footsteps of the pilgrims who followed this ancient track from Winchester in Hampshire, to the shrine of Thomas Becket at Canterbury in Kent. View Full Details>>
Ranscombe Farm Country Park
5 miles (7.5 km)
Explore 560 acres of meadows and woodland in this large nature reserve on the slopes of the North Downs in Kent. The park is perfect for peaceful walks with a number of rare species of plant including meadow clary, rough mallow and six species of orchid to be seen. The park is located in Cuxton, just a short walk from Cuxton rail station. View Full Details>>
Reculver Country Park
4 miles (6 km)
This country park is located on the Kent coast at Reculver. The cliff top views over Herne Bay are fantastic with a wide variety of wildlife and plantlife to see. The Reculver Towers are also located in the park. They are an important local landmark and are listed as a Scheduled Ancient Monument.
The park also includes the Bishopstones Nature Reserve where you can look out for wildlife including Sand martins, skylarks, meadow pipits and corn buntings.
The route below is designed for walkers as it takes you along footpaths around the park but there is a cycle route running right through the park. View Full Details>>
Riverhill Himalayan Gardens
1 miles (1 km)
Enjoy an easy stroll around these beautiful gardens on this short walk near Sevenoaks. The gardens include bluebell woodland, rhododendrons and azaleas. There's also a walled garden with Himalayan-inspired grass-sculpted terraces and a large pond with fountains. You can enjoy a short climb to the little Everest viewpoint for wonderful views over the Weald of Kent.
After your walk you can refresh yourself at the delightful Riverhill Cafe which offers a range of homemade and locally-sourced food and drink.
The gardens are situated on the Greensand Way long distance walk so there is scope for extending your exercise. You could pick up the path and head north to the nearby Knole Park where you will find 500 resident deer, ancient woodland, dry heathland, acid grassland and wood pasture.   View Full Details>>
Riverside Country Park
3 miles (5 km)
Explore the Medway Estuary in 250 acres of country park in Gillingham, Kent. The estuary is a haven for wildlife with ducks and waders thriving on the invertebrate-rich mudflats, while the reedbeds are an important breeding area for birds such as the sedge and reed warbler. The park includes waymarked walks, cycle and bridle routes, play areas, and picnic areas while there is also a visitor centre with natural history displays and information panels. View Full Details>>
Romney Marsh
9 miles (15 km)
This expansive area of wetland in Kent is ideal for walking with miles of flat footpaths, quiet villages and beautiful scenery to enjoy. The wetland, rivers and streams on the marsh also attract a huge variety of wildlife, so keep your eyes peeled for Herons, Great Crested Grebes and the Bar Talied Godwit as you make your way through the area.
This circular walk starts and ends in the town of New Romney on the edge of Romney Marsh. It visits the villages of St Mary in the Marsh, Ivychurch and Old Romney before returning to the town. Highlights on the route include the 12th century church in St Mary in the Marsh where Edith Nesbit, author of The Railway Children, is buried. At Ivychurch there is also a wonderful old church known as the 'Cathedral of Romney Marsh'. The main body of the church dates from 1360 and includes an impressive nave.
To visit the marsh by bike you can follow National Cycle Network Route 2 from nearby Lydd or Hythe.
There's lots of good options for extending your walking in the area. You could head to the splendid Dungeness Nature Reserve near Lydd. It's a fantastic area with coastal paths, lakes, lagoons and a huge variety of wildlife to look out for.
Also nearby is the lovely waterside walk along the Royal Military Canal Path and the beautiful nature reserve at Rye Harbour. View Full Details>>
Samphire Hoe Country Park
2 miles (3.5 km)
This coastal country park is located near Dover on the Kent coast. The park was created by using chalk marl from the Channel Tunnel excavations. There are fabulous views of the stunning Shakespeare Cliff and the Strait of Dover. The park is a Nature Reserve with a huge variety of wildlife and a number of nationally rare plant species including the Early Spider Orchid.
The North Downs Way long distance trail runs right past the park. you can pick this up and head west to visit East Cliff and Warren Country Park. Here you'll find more great views and three old Martello Towers. Our Folkestone Walk starts at Lower Leas Coastal Park and takes you to all three of Folkestone's coastal park.
You could also continue to Folkestone on our Dover to Folkestone Walk which takes you between these two Kent ports. View Full Details>>
Saxon Shore Way
160 miles (257 km)
Explore Kent's ancient coastline as you visit Iron Age hill forts, cathedrals, Martello towers, historic ports and castles on this incredible 160 mile walk.
The route passes through two Areas of Outstanding Natural Beauty, numerous Sites of Special Scientific Interest and several Nature Reserves.
The walk begins on the Thames at Gravesend and heads through Faversham, Deal, Dover and Rye to the finish point at Hastings. View Full Details>>
Scotney Castle
3 miles (5 km)
Explore the 770 acres of woodland and parkland surrounding this 14th century moated castle near Tunbridge Wells. The gardens are stunning with rhododendrons and azaleas and the ruins of the Old Castle at the centre. The new house was built in the 19th century and overlooks the castle. It has grand rooms with fine furniture and paintings.
After explorling the gardens you can follows miles of footpaths into the wider estate. You will pass woodland, ponds and also cross the River Bewl which flows through the grounds.
If you would like to continue your outing you could head to the nearby Bewl Water where you will find a circular walking route around a large reservoir. The Sussex Border Path also runs just to the south of Scotney Castle and can be easily picked up. View Full Details>>
Sevenoaks
9 miles (14.5 km)
The popular Kent town of Sevenoaks is surrounded by beautiful parks, gardens, woodland and several long distance walking trails.
This is a nice walk from the centre of Sevenoaks, visiting the Sevenoaks Wildlife Reserve and Chipstead Lake using the Darent Valley Path and North Downs Way long distance trails.
The walk starts from the train station where you can directly pick up the Darent Valley Path. If you follow the trail south east for about a mile you can visit the wonderful Knole Park with its woodland, deer, dry heathland, acid grassland and wood pasture. This walk heads north west and visits the Sevenoaks Wildlife Reserve where there's several lakes and lots of different birds to look out for. After passing the reserve you pick up a section of the North Downs Way which you could follow to the nearby village of Otford. This route heads south west before finishing at the pretty Chipstead Lake. View Full Details>>
Sevenoaks Wildlife Reserve
2 miles (3 km)
Follow a series of well laid out footpaths around this lovely nature reserve on this short walk in Sevenoaks. The site covers 71 hectares (175 acres) and includes several lakes, ponds, reedbed and woodlands. The reserve attracts a wide variety of birds including Greylag Goose, Little Ringed Plover, Lapwing, Moorhen, Coot, Great Crested Grebe and Tufted Duck.
Waymarked trails take you around the lakes where you can stop and look out for the birds from one of the hides. You can also visit the pretty elemental gardens with wild flowers, orchids and habitats designed to attract various insects and butterflies.
There's also a very good visitor centre with a wealth of information and touch tables where you can handle birds nests and birds feathers.
If you would like to extend your walk you could head a couple of miles south and visit Knole Park. Here you will find 500 resident deer, ancient woodland, dry heathland, acid grassland and wood pasture.
There's another great wildlife watching spot near Sevenoaks at Bough Beech Reservoir. The reserve is located a few miles south of the town and includes nice bluebells woods and lots of birdlife to look out for on the water.
Just to the west is Chipstead Lake where there's more nice waterside trails to try. View Full Details>>
Sheerness Way
6 miles (9 km)
Opened in 2011 this super, circular cycle and walking route, follows a series of safe, traffic free paths around Sheerness on the Isle of Sheppey.
You will run along the attractive Isle of Sheppy coast and Sheerness beach, while there is also a pleasant waterside section along the Queenborough Lines or the canal bank as it is known locally.
This is a nice family cycle ride as it takes place on flat, off road paths. Walkers looking for an easy circular walk will also find it suitable.
The route is easily accessible, starting and finishing at Sheerness-on-Sea railway station. View Full Details>>
Shorne Woods Country Park
2 miles (4 km)
This park near Gravesend has 288 acres of rolling woodlands, wetlands and meadows that can be explored via a variety of waymarked trails, suitable for cyclists and walkers. The park has excellent on site facilities including a visitor centre, cafe, a sensory garden, fishing lakes, a trim trail and picnic and play areas.
If you'd like to extend your outing then you could head to the nearby Jeskyns Park which has woodlands, ponds, orchards and wildflower meadows to explore. Our Circular Walk around Cobham visits Shorne Woods and also takes you to Cobham Woods which is run by the National Trust. You can also find more walking trails at the nearby Camer Park which is near Meopham. View Full Details>>
Sissinghurt Castle
3 miles (4.5 km)
Explore the 460 acres of gorgeous Wealden countryside in the Sissinghurst Castle Estate on this walk in Kent. You can stroll through the stunning gardens before heading into the surrounding woodland to stretch your legs further. Highlights include the gazebo by the pretty moat, and the 16th century tower with vast panoramic views from the top.
The gardens are varied and extensive with a rose garden, herb garden, orchard and glasshouses. There are also a number of ruined buildings and a library with a collection of 11000 rare books.
Sissinghurt Castle is located near Cranbrook and Tenterden in Kent. View Full Details>>
South Foreland Lighthouse
2 miles (3 km)
This walk climbs to the Victorian South Foreland Lighthouse on the White Cliffs above St Margaret's. It's about a one mile walk from the town up to the lighthouse with great coastal views and a visit to the lovely Pines Garden on the way.
The route starts at the public car park at St Margaret's Bay and follows a section of the South West Coast Path up to South Foreland. On the way you will pass the coastguard office on Bay Hill before following St Margaret's Road and Beach Road to the Pines Garden. The Gardens are well worth exploring with a waterfall and adjoining lake, a grass labyrinth and an organic kitchen garden with around 40 different species of fruit and vegetables. The site also includes the St. Margaret's Museum. The museum features changing displays about local history including St Margaret's during WW2, and one-time resident Noel Coward.
After leaving the Pines the path continues past the Grade II listed St Margaret's Windmill before coming to the lighthouse. The lighthouse was the first to display an electric light anywhere in the world. You can climb to the top of the structure and enjoy great views over to France. There's also a nice National Trust tea room for refreshments after your climb.
An alternative route is to park at the White Cliffs visitor centre and follow the White Cliffs Country Trails along the coast to the lighthouse. It's a slightly longer walk at 2 miles.
If you wish to extend your walk from the lighthouse you can continue west along the coast path and visit Dover Castle. View Full Details>>
Stodmarsh National Nature Reserve
4 miles (6.5 km)
This delightful nature reserve near Canterbury boasts the largest reedbeeds in the South East of England. There are miles of well laid out footpaths taking you past the reedbeds, wet grazing meadows and lagoons where you will see a wide variety of wildlife. Look out for bearded reedlings, bitterns, marsh harriers, sandpipers, grebes, kingfishers and rare garganey ducks. You may also see water voles, weasels or even an otter. There are also several bird hides and an observation mound.
If you wanted to continue your walk the adjacent Westbere Marshes are well worth a visit. The Stour Valley Walk also runs through the reserve so you could follow this footpath along the River Great Stour towards Canterbury which lies a few miles to the west of Stodmarsh. View Full Details>>
Stour Valley Walk
51 miles (82 km)
Follow the River Stour from its source near Lenham to the estuary at Pegwell Bay on the Kent coast. You will pass through a varied landscape of downland, woodland, orchards, farmland, lakes, dykes and marshland. The route also passes through many of Kent's finest unspoilt villages, hamlets and historic towns.
The walk beings at the village of Lenham and heads towards Ashford via Little Chart and Great Chart. From Ashford you turn north towards historic Canterbury with its magnificent cathedral. The next section then leads to Sandwich passing the attractive Westbere Lakes and Stodmarsh National Nature Reserve as you go. The final section then takes you from Sandwich to the delightful Pegwell Bay on the Stour Estuary. View Full Details>>
Sussex Border Path
137 miles (220 km)
A fabulous long distance walk following the Sussex county border from Thorney Island in West Sussex to Rye in East Sussex.
You begin on Thorney Island with a lovely section along the coast from Emsworth. The route then heads through the South Downs to South Harting and Liphook before continuing to Gospel Green, Rudgwick, Gatwick Airport, Horley and East Grinstead. You then head through the beautiful High Weald, passing Groombridge, Bewl Water and Northiam before finishing in Rye. The walk is well waymarked throughout.
Route highlights include a climb to the highest point on the South Downs at Black Down in West Sussex. You'll also visit the lovely Weir Wood Reservoir and the interesting Bodiam Castle. View Full Details>>
Swale Heritage Trail
12 miles (19 km)
Travel through Kent along the Swale Heritage Trail from Murston to Goodnestone. The walk runs parallel to The Swale - the strip of sea separating North Kent from the Isle of Sheppey. View Full Details>>
Teston Bridge Country Park
3 miles (4.5 km)
This country park is set around the picturesque 14th century Teston Bridge on the banks of the River Medway in Teston, near Maidstone. A variety of wildlife can be spotted here – look out for otters which can be seen along the river.
The circular walk starts at the car park next to Teston Bridge and heads along the river to the village of Waterbury, before crossing the River and returning to the start point on the opposite side. View Full Details>>
Thames Estuary Trail
115 miles (185 km)
Explore the Thames Estuary on this walk through Essex and Kent. The walk runs from Foulness Island to the Isle of Sheppey, passing Southend, Gravesend and Rochester. The scenery includes salt marshes, mudflats and open beaches, including the North Kent Marshes and the Essex Marshes. View Full Details>>
Thanet Coastal Path
20 miles (32 km)
Travel from Reculver to Pegwell Bay and enjoy bays, beaches and spectacular cliffs along this beautiful coastal path. The walk passes through several delightful coastal towns and villages including Birchington, Westgate on Sea, Margate and Ramsgate before finishing at the lovely Pegwell Bay.
Route highlights include the variety of coastal wildlife, the popular Botany Bay and the attractive harbours at Margate and Ramsgate. You'll also pass the delightful town of Broadstairs with its strong connections to Charles Dickens and wonderful views over Viking Bay. View Full Details>>
The Miner's Way
27 miles (44 km)
This circular walking trail passes through the attractive countryside of East Kent with the remains of the collieries, colliery villages and the East Kent Railway providing a historical theme to the walk. View Full Details>>
Tonbridge
12 miles (19 km)
This long circular walk explores the parks, woods, commons, rivers and countryside surrounding the market town of Tonbridge in Kent. It makes use of three long distance waymarked trails to visit some of the highlights of the area.
The walk starts on the River Medway, next to Tonbridge Castle. The castle is one of England's finest examples of a Motte and Bailey Castle and includes a 13th Century Gatehouse. You can tour the castle and learn all about the fascinating history for a fee. The castle grounds are free to enter though.
From the castle you pick up the Eden Valley Walk and head west along the river to Barden Park where you will pass the pretty Barden Lake. The path continues past the lake into Haysden Country Park where there's another large lake and lots of wildfowl to look out for on the water. Here you have the option of continuing west and visiting the lovely Penshurst Place where there's lovely gardens, parkland and woodland to explore.
After visiting Haysden Lake the route then heads south along the Wealdway through Lower Haysden to Bidborough and Southborough Common. Here you'll pass through the common with its woodland trails and pretty streams.
The route then picks up a section of the Tunbridge Wells Circular Walk to take you east and then north through woodland and farmland. The path passes the Grade I listed Jacobean mansion of Somerhill House with its attractive grounds and lake. Other public footpaths then take you around the eastern side of the town before returning you to Tonbridge.
There's lots of good options for continuing your walking in the beautiful High Weald. One favourite is the Medway Valley Walk which starts at Tonbridge Castle and follows the river to Rochester. View Full Details>>
Toys Hill
4 miles (6 km)
Visit the highest point on the Kent Downs on this circular walk in Sevenoaks. There's hundreds of acres of woodland to explore with wonderful views over the Weald of Kent.
This circular walk starts at the National Trust car park and follows footpaths to the Toys Hill viewpoint where you can stop and soak in the views over the Kent countryside. The route then heads along Scords Lane and Scords Wood where you pick up the Greensand Way to take you to the village of Ide Hill. On this section you will pass the memorial bench to Octavia Hill, the founder of the National Trust. The area is one of the National Trust's first properties with the estate now occupying more than 200 acres.
The pretty village of Ide Hill marks the half way point on the walk so it's a nice place to stop for refreshments. Ide hill has a nice village green and the 19th century St Mary's church, the highest church in Kent.
After leaving Ide Hill you head to the beautiful Emmetts Garden. The 19th century garden contains many exotic trees and shrubs from around the world. From here you head back to the car park via Scord Wood.
This route is designed for walking but you can also bring your bike to Toys Hill and pick up one of the bridleways through the woods. If you head along Scords Lane you can pick up a bridleway taking you through Scords Wood to Emmetts Garden.
If you would like to continue your walking in the area then you could head along the Greensand Way to the nearby Chartwell House. Our 8 mile Westerham Circular Walk visits the hill and Chartwell from the town centre. View Full Details>>
Trosley Country Park
4 miles (7 km)
Enjoy magnificent views of the North Downs in 170 acres of beautiful woodland and chalk downland at Trosley Country Park. There are three waymarked trails of varying difficulty and a trim trail for those looking to get super fit! The Woodland walk trail and the Trosley Trail are both open to cyclists - click here for more details.
There's plenty of wildlife in the park - look out for green woodpeckers, tawny owls and sparrowhawks.
The park also has an excellent cafe, picnic area and a play area.
Trosley Country Park is located about 6 miles from Sevenoaks.
See the video below from Kent Council for more information. View Full Details>>
Tunbridge Wells Circular Walk
27 miles (44 km)
Explore the beautiful countryside around Royal Tunbridge Wells on this circular walk through the High Weald AONB. The walk passes through a series of steep ridges and valleys used by climbers including Eridge Rocks and Harrison's Rocks. Other highlights include the woodland through Eridge park and Groombridge Place with its moated manor house and beautiful gardens. You'll also pass Tunbridge Wells Common and the delightful Dunorlan Park as you pass through the town. The start and finish point for the route is at Southborough Common. View Full Details>>
Tunbridge Wells Common
1 miles (2 km)
Explore this large green space on this pleasant walk in Tunbridge Wells. The common is criss-crossed with lots of nice walking trails and a cycle path. On the common you'll find woodland, heathland, ponds and a variety of wildlife. Look out for roe deer, voles, lizards and grass snakes. Around the ponds you can see frogs, toads, newts and dragonflies.
The area is also well known for its sandstone outcrops and the Wellington Rocks where there are nice views over the cricket ground below.
The common is located next to The Pantiles just to the north of Tunbridge Wells West Rail Station.
It's easy to extend your walking in this lovely area. You can pick up the Tunbridge Wells Circular Walk which explores the countryside, nature reserves and woodland surrounding the town. If you head north west you will soon come to Rusthall Common where there are more interesting shaped rocks such as Toad Rock and Loaf Rock. Also nearby is the splendid Broadwater Warren RSPB nature reserve. The reserve has miles of well laid out footpaths and a boardwalk through wet woodland to try.
Just to the east of the common is the splendid Dunorlan Park. The large public park has a pretty lake, wide open lawns and wonderful views of the surrounding countryside of the Weald.
For cyclists National Route 18 can be picked up from the western edge of the common. You can follow it west towards Friezland Wood, High Rocks and Groombridge. View Full Details>>
Vanguard Way
66 miles (106 km)
This trail runs from the outskirts of London, through Ashdown Forest, Alfriston and Cuckmere Valley to the stunning East Sussex coast.
Route highlights include the lovely Ashdown Forest, the White Horse near Alfriston and the wonderful final coastal stretch that gives views of the Seven Sisters Cliffs and Tidemills beach. The path also passes through the beautiful Cuckmere Valley with splendid views of Cuckmere River and Cuckmere Haven to enjoy.
Please click here for more information. View Full Details>>
Wantsum Walk
19 miles (30 km)
This is a super walk from Herne Bay to Birchington which includes both coastal and riverside stretches.
You start off at the pier in the delightful Herne Bay and follow the coastline to Bishopstone Manor. Here you turn inland through Chislet Marshes towards Upstreet, where you join the River Great Stour for some riverside walking. You continue through Sarre and St Nicholas at Wade, before rejoining the coast path to Birchington, finishing near the train station.
This is just one of the Wantsum Walks which pass through the area and can be viewed on OS maps. View Full Details>>
Wealdway
82 miles (132 km)
Follow the Wealdway from the River Thames at Gravesend to Eastbourne on the Sussex coast. The route crosses the chalk ridges of the North and South Downs and passes through the lovely Weald AONB and the expansive Ashdown Forest. After starting at Gravesend the walk heads through Tonbridge, Royal Tunbridge Wells with its famous Pantiles, Uckfield before finishing at Eastbourne with its splendid views from Beachy Head. View Full Details>>
White Cliffs Country Trails
28 miles (45 km)
This circular route takes you on a tour of the beautiful Kent coastline around Dover, before heading inland into the countryside.
You start at Dover and pass the impressive Dover Castle and the famous white cliffs (explore with google street view below). Dover castle has fabulous exhibitions, winding tunnels to explore and shops and cafes for refreshment.
You continue north along the coast passing the Victorian South Foreland Lighthouse, the lovely Pines Gardens and the beautiful St Margaret's Bay at St Margarets-at-cliffe, before arriving at Walmer with its fascinating castle and splendid gardens.
The route then passes the pretty town of Deal, which boasts another impressive coastal castle. One of the finest Tudor artillery castles in England, it is another major highlight on the walk.
Shortly after Deal, you will turn inland near Sandwich, crossing the famous Royal St Georges Golf Club which has hosted the British Open 13 times. You then pass through the historic town of Sandwich on the River Stour. The walk then meanders through the delightful Kent countryside, passing Northbourne and Whitfield, before returning to Dover. View Full Details>>
White Horse Wood Country Park
1 miles (1.5 km)
Enjoy fabulous views over the Kent Downs AONB in this new country park near Maidstone. The park contains well surfaced walking trails taking you through grassland and woodland. It also includes the medieval ruins of Thurnham castle and traces of an Iron Age settlement.
The North Downs Way passes the park so you could pick this and head east to the nearby Hucking Estate to extend your walk. View Full Details>>
Whitstable to Herne Bay
5 miles (8 km)
Enjoy a coastal walk between these two attractive Kent towns. It's a nice easy, five mile walk, using a section of the Saxon Shore Way. You can return the same way or catch a train back to Whitstable.
The route starts by Whitstable Harbour which is flanked by attractive shingle/sandy beaches. One notable feature of the town is 'The Street', a natural strip of shingle on clay bank which runs out to sea at right angles to the coast, for a distance of about 1⁄2 mile (800 m). Located to the east of the harbour, The Street is revealed only at low tide, when it is possible to walk out along it.
From the harbour you head east past Tankerton Beach with its row of expensive beach huts. The route continues past Hampton Pier and beach, before finishing at Herne Bay Pier. The town includes an impressive 2 miles (3 km) shingle beach, which has been awarded a European Blue Flag and the yellow and blue Seaside Award for its safety and cleanliness. The seafront also features a Victorian bandstand and gardens, amusement arcades, children's play areas and the world's first freestanding purpose-built Clock Tower, built in 1837.
To extend your walking in the area, you can continue east along the coast to Birchington and Margate. If you head south from Whitstable you can visit Clowes Wood. Here you will find lots of nice walking and cycling trails through mixed woodland, heathland and wet meadow. View Full Details>>
Wye Downs
3 miles (5 km)
Explore this lovely area of chalk downland and woodland near Wye in Kent. Wye Downs is a nature reserve with several dramatic coombes formed in the ice age. This includes the Devil's Kneading Trough, a steep-sided valley with views of Romney Marsh., the Weald and the English Channel. The area is also home to interesting flora and fauna including several species of rare orchid.
This circular walk starts at the Wye Downs car park off Coldharbour Lane. From here you can pick up the North Downs Way and other footpaths to explore the reserve. The paths first head north to the Wye Crown. This hill figure was carved in the chalk by students in 1902 to commemorate the coronation of Edward VII. The route then heads through the woodland of Pickersdane Scrubs before crossing Broad Downs and returning to the car park.
If you prefer you could visit the reserve by following the North Downs Way from the village of Wye. The village is very pretty and well worth exploring. It was voted the third best place to live in the UK in an annual broadsheet's review in 2013.
You can virtually explore Wye Downs using the google street view link below! View Full Details>>