Essex Walks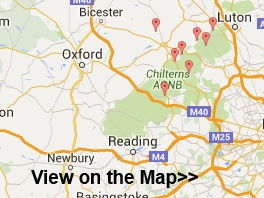 Please use the links below to view full route information including descriptions, elevation profiles, interactive maps and GPS downloads.
You can also view an overview map of all the routes in the using the Essex Walk Map
Route Name
Photo
Distance
Description
Abberton Reservoir
10 miles (16 km)
This is a circular cycle ride on the quiet roads and country lanes surrounding this large reservoir near Colchester, Essex. It starts at the visitor centre and takes you to Great Wigborough, Peldon and Malting Green. This route is designed for cyclists but walkers can enjoy walks from the visitor centre at the start of this route. The reservoir is excellent for bird watching with thousands of wildlfowl to look out for on the water. These include Wigeon, Teal, Mallard, Pochard, Tufted Duck, Coot and Black-headed Gull which can be spotted from the three bird hides. The visitor centre also has a wealth of information on the wildlife you can expect to see in this lovely wetlands area.
If you'd like to extend your walking in the area then you could head south and visit the lovely Mersea Island. The round the island circular walk visits a number of nice beaches and the pretty Cudmore Grove Country Park.
Audley End
2 miles (3 km)
Explore the stunning gardens surrounding this spectacular Jacobean mansion in Saffron Walden, Essex. Visit the beautifully restored parterre with its striking bedding scheme and beautiful fountain. The walled kitchen garden is run entirely on organic principles and contains glasshouses, a vinery and 150 varieties of apples, 40 varieties of pears plus other assorted plums and cherries. There is also a delightful Victorian pond garden with a rockery and the Elysian Garden where you will find the exquisite Tea House Bridge over the river Cam.
The house was owned by Thomas Audley, Lord Chancellor to Henry VIII in the mid 16th century. You can visit the great hall, the saloon with wonderful furnishings , the library and the chapel built in an 18th-century ornamented Gothic style. There is also a stable yard where you can meet the resident horses and talk to the grooms about life at Audley End during Victorian times.
The Harcamlow Way long distance footpath runs past Audley End so you could pick up this trail if you wanted to continue your walk. The house and gardens are located about 1 mile west of Saffron Walden.
Belhus Woods Country Park
2 miles (3.5 km)
Enjoy the pretty lakes and peaceful woodland trails in this country park near Dagenham. The park is perfect for a nice waterside cycle or walk while there are also good facilities with a visitor centre selling refreshments and gifts.
Blackwater Rail Trail
6 miles (10 km)
This is a nice, easy cycle or walk along a disused railway line between Witham and Maldon in Essex. The route passes through the pretty village of Langford and includes views of the River Blackwater and a riverside section along the River Chelmer into Maldon.
Centenary Circle
20 miles (32 km)
This circular walk takes you through the parks and countryside around Chelmsford.
The walk starts on Sandford Mill bridge on the Chelmer and Blackwater Navigation and passes Sandon, Chignal Smealey, Galleywood, Writtle and Broomfield. Highlights on this walk include Hylands Park with the Grade II listed Hylands House and gardens. Also look out for the 17th century New Hall school. Founded in 1642 it is one of the oldest Catholic schools in England. Finally there is a lovely waterside section along the Chelmer and Blackwater Navigation taking you back to Sandford Mill and route end.
Chalkney Wood
1 miles (2 km)
This area of ancient woodland near Chappel is a lovely place for a peaceful stroll. There is a car park off Tey Road near White Colne where you can pick up the public footpaths through the forest. In the springtime there are lots of pretty bluebells to enjoy. Look out for wildlife including deer, blackcap and nightingale. As an alternative to driving to the woods you could walk from the nearby village of Chappel where there is a train station. It's a really pretty village with an impressive viaduct, pretty houses, a mill and views of the River Colne.
The Essex Way long distance walk runs close to the forest so you could pick this up to extend your walk.
Chelmer and Blackwater Navigation
16 miles (26 km)
Follow the Chelmer and Blackwater Navigation Canal from Chelmsford to Maldon on this easy, waterside walk in Essex. The canal takes you through some lovely Essex countryside, passing a series of pretty locks, a number of reservoirs and the villages of Little Baddow and Ulting. At Little Baddow you can find a number of nice woodland trails in Blake's Wood, Lingwood Common and Danbury Common. The village and commons are located just to the south of the canal and contain 214 acres of heath, gorse and coppice. The final section of the canal takes you along the Heybridge Basin in Maldon, with views of the National Trust owned Northey Island. There are great views over the estuary of the River Blackwater to the nature reserve.
Cudmore Grove Country Park
4 miles (6 km)
Located at the eastern end of Mersea Island this super country park is perfect for an easy coastal walk. You can stroll along the lovely sandy beach and enjoy views across Brightlingsea Reach towards Brightlingsea. There's also marshland and grassland which is perfect for picnics. The circular walk below starts at the car park and follows the beach for about a mile before returning through the countryside on a mixture of walking paths and country lanes.
The park is located about 7 miles south of Colchester.
To extend your walk you could pick up the Mersea Island Walk which takes you around the whole island.
Danbury Common
2 miles (2.5 km)
This large area of woodland and heath is managed by the National Trust. As such you will find a number of well maintained footpaths taking you through the common. The site includes the Backwarden Nature Reserve where you'll find woodland, common, heath, wild flowers, streams and bogs. Look out for a variety of wildlife in this area including adders, nesting birds and butterflies.
Danbury is an excellent area for walking. You can easily extend your walk by heading north to Lingwood Common and Blake's Wood where you will find orchids and carpets of bluebells in the spring. Just a mile to the west you'll find Danbury Country Park where there's lakeside trails and wildflower meadows.
This circular route is designed for walkers but cyclists can enjoy the bridleways that criss cross the common. It's a popular area for mountain bikers with a number of trails to try.
Danbury Country Park
1 miles (1.5 km)
This country park in Essex has a number of good walking trails to enjoy. There's a lakeside walk taking you around the two pretty lakes where you can look out for ducks, swans and carp.
The Garden Walk takes you around the lovely ornamental gardens and through the wildflower meadow. Here you can see rhododendrons in the garden and various butterflies and insects in the meadows.
Finally there is a woodlands trail through the park's ancient oaks, hornbeams and sweet chestnuts.
The park is located just a few miles east of Chelmsford.
Danbury is an excellent area for walking. You can easily extend your walk by heading north to Lingwood Common and Blake's Wood where you will find orchids and carpets of bluebells in the spring. You can also head a mile to the east to Danbury Common where there are miles of National Trust managed footpaths.
Epping Forest Centenary Walk
15 miles (24 km)
Follow the Epping Forest Centenary Walk fom Manor Park to Epping on this pleasant 15 mile walk.
You start near Manor Park and head through the lovely Wanstead Flats Park and then on through Leyton Flats to Higham's Park. You then pass through Great Monk Wood in Epping Forest before finishing at Epping.
Essex Way
81 miles (130 km)
Travel through the Essex countryside from Epping to Harwich on this 81 mile footpath. The path takes you through some interesting towns and delightful villages, including Chipping Ongar, Terling, Willingale, Pleshey, Coggeshall, Dedham and Mistley. The walk includes riverside sections along the River Blackwater, the River Colne and along the River Stour at the end of the route. This final section is particularly lovely passing the Wrabness Nature Reserve on the banks of the river Stour estuary. Here you can see owls, yellowhammers, whitethroats, turtle dove, song thrush, nightingales and bullfinches.
The walk is waymarked with a white disc featuring poppies.
Flitch Way
15 miles (24 km)
The Flitch Way is a cycle and walking route running along a decomissioned railway line through Essex. Starting in Bishops Stortford, the path takes you through Hatfield Forest and the town of Great Dunmow to Braintree. Highlights include the Victorian railway stations dotted along the path, deer in Hatfield Forest Country Park and views of the River Chelmer near Great Dunmow.
Forest Way -Essex
25 miles (40 km)
The Forest Way in Essex runs from Loughton station to Hatfield Forest.
The walk starts taking you through Epping Forest and Epping Green towards Harlow where you pass through Harlow Common. The route continues north passing Hatfield Heath and Woodside Green before finishing at the lovely Hatfield Forest Park with its resident deer.
Great Notley Country Park
3 miles (5 km)
A short walk or cycle around the 100 acre Great Notley Country Park in Braintree, Essex.  The park is a mixture of wetland and open grassland with views of the Essex Countryside. Cycle hire is available within the park and there is also a cafe for refreshments. Great Notley is located a couple of miles south west of Braintree.
Greenwich to Cheshunt
21 miles (34 km)
Follow NCN route 1 on this pleasant ride or walk through north London into Hertfordshire. You start by the Thames at the Cutty Sark in Greenwich and crosses to the Isle of Dogs via the Greenwich tunnel. This section gives splendid views of the River Thames and Canary Wharf.
Shortly after leaving the Thames behind you will come onto the Lee Valley path which will take you along the Regent's canal and through Tower Hamlets and Victoria Park. You then join the River Lee near Lea Bridge for some more waterside riding. The off road path then takes you past various Reservoirs until you reach the lovely Lee Valley Park - London's largest open space. After going through the park you will soon pass close to Waltham Abbey in Essex before you arrive at the finish point at Cheshunt station next to Cheshunt lake.
Hadleigh Country Park
3 miles (5.5 km)
This lovely park is located on the Thames Estuary near Southend on Sea. The park is nearly 400 acres in size and includes a mix of woodland, pasture, hay meadow and marsh. There are a number of great trails suitable for cyclists and walkers. There is also the 13th century Hadleigh castle ruins where there are fabulous views of the surrounding Essex countryside and the River Thames.
Hadleigh to Stratford Legacy Walk
72 miles (116 km)
A walk created to celebrate the 2012 Olympic games in London. It runs from Hadleigh, in Essex, to the Olympic Park in Stratford, London. The route starts near the Hadleigh Mountain Bike Centre and takes you through some of the most beautiful countryside in Essex to the White Water Centre near Waltham Abbey. From here the route heads south to Stratford and the main Olympic Stadium.
The walk visits Hanningfield Reservoir, Epping Forest, Lea Valley Park and Waltham Abbey. The walk is waymarked with a H2S disc.
Hainault Forest Country Park
4 miles (7 km)
This country park contains open space parklands, numerous public footpaths, a large lake, the Hainault Forest Golf Club and Fox Burrow Farm. There are 336 acres to explore with several paths suitable for cyclists so you can bring your bike and enjoy miles of traffic free cycling.
The park is located between Chigwell and Romford with Hainault underground station a good access point.
If you'd like to extend your outing you could follow the London Loop to the nearby Havering Country Park.
Harcamlow Way
141 miles (227 km)
This long distance walk takes you to some of the most beautiful countryside, interesting historical sites and delightful country parks in the counties of Cambridgeshire, Essex and Hertfordshire.
The route is a figure-of-eight, starting in Harlow and first heading to Saffron Walden where you will pass the splendid Jacobean mansion and gardens at Audley End. You continue through the Bartlow Hills, Horseheath, the Fleam Dyke and Milton Country Park to Cambridge. You return passing along the Wimpole Way where you pass the splendid Wimpole Hall and park. This 17th century country house has 3,000 acres (12 km²) of parkland and farmland and is owned by the National Trust. You continue through Melbourn and Chrishall to Newport, and then on to Debden, Thaxted and Takeley. You then pass through Hatfield Forest with over 1000 acres of footpaths and resident deer before returning to Harlow at the end of the route.
Hatfield Forest
4 miles (7 km)
Enjoy a cycle or walk around this ancient royal hunting forest in Bishop's Stortford, Essex. There are over 1000 acres to explore on a multitude of peaceful woodland paths. These include two waymarked walking routes and the Flitch Way cycle route which runs along a decomissioned railway line in the northern part of the forest. Cycle hire is available at reasonable rates.
Park highlights include the many resident deer, the large lake where you can hire row boats and the waterside Georgian Shell House where you can get a bite to eat.
The Harcamlow Way, Forest Way -Essex and the Three Forests Way walking trails run through the forest so can be picked up if you would like to continue your walk.
High Woods Country Park
2 miles (4 km)
This country park in Colchester includes woodland, open spaces, ponds, a lake and wildflower meadows. The park contains a number of well maintained, waymarked trails suitable for cycling and walking. There are very good facilities including a visitor centre where you can find details of all the walking and cycling trails in the park.
High Woods is conveniently located just a mile north of Colchester town centre.
Icknield Way Path
110 miles (177 km)
The Icknield Way Path starts at Ivinghoe Beacon in Buckinghamshire and heads to Knettishall Heath in Suffolk along prehistoric pathways.
Ingrebourne Valley
3 miles (5 km)
This is a nice easy, family cycle ride or walk through the Ingrebourne Valley near Upminster. The route includes a stretch through Hornchurch Country Park with its ponds, lakes and pleasant scenery. You will also visit Ingrebourne Hill which offers brilliant views across the Thames and a variety of wildlife. Finally, there is a lovely stretch along the Ingrebourne River to enjoy, making for a peaceful, varied easy walk or ride.
Good access points are the stations at Upminster and Rainham.
John Ray Walk
10 miles (16 km)
Travel along the John Ray Walk from Braintree to Witham on this lovely walk through Essex. You will pass through the delightful countryside of the Brain Valley, the birthplace and home of John Ray. Heralded as the father of English natural history he had a supreme understanding of the natural world. One of Ray's greatest achievements was to lay the foundations for the classification of all living things.
Langdon Hills Country Park
5 miles (7.5 km)
This splendid country park in Basildon includes 400 acres of meadows, farmland and woodlands with an abundance of wildlife from Green Winged Orchids to the Great Crested Newt. There are miles of walking and cycling paths taking you through the parkland, the local farmland and on to the Plotlands Nature Reserve.
Lea Valley Walk
53 miles (85 km)
A super walk with a series of delightful waterside sections along the River Lea. The walk runs from Leagrave, the source of the River Lea near Luton, to the Thames at Limehouse Basin, east London. You follow a riverside path for much of the way through, Luton, Hatfield, Hertford and Cheshunt with a swan emblem clearly waymarking the walk. The walk passes Nature Reserves, pretty riverside villages and also includes a section through the fantastic Lee Valley Park - London's largest open space.
Marsh Farm Country Park
4 miles (6 km)
This country park in South Woodham Ferrers has miles of splendid waterside walking trails to enjoy. The River Crouch and the Clementsgreen and Fenn Creeks all run through the park so you can follow well laid out footpaths right along the water. There's 300 acres of grazing marsh to explore with a wide variety of water loving birds to spot. Look out for dark bellied brent geese and many other species of waders and ducks. Sedge warblers, cuckoos and sky larks can also be seen in the area. 
This route is designed for walkers but cycling is also permitted in the park but please keep to the designated routes.
The park has a large car park and a lovely tea room for refreshments.
Mersea Island
13 miles (21 km)
Explore the coastline of the most easterly inhabited island in the United Kingdom island on this circular walk near Colchester. The route takes you along the coastline visiting beaches, Cudmore Grove Country Park and the settlements of West Mersea and East Mersea. Look out for wildlife including Marsh harriers, watervoles, red squirrels, and numerous wintering birds.
The route starts from West Mersea and passes along the Strood Channel with lovely views over the water to Ray Island Nature Reserve and Langenhoehall Marsh. You continue to Reeveshall Marsh where there are good views over the Pyfleet Channel to Pewit Island.
The route continues to the south side of the island to Cudmore Grove Country Park. Here you can stroll along the lovely sandy beach and enjoy views across Brightlingsea Reach towards Brightlingsea. There's also marshland and grassland which is perfect for picnics.
The walk then passes along the south side of the island with great views over the Mersea Flats to the Blackwater Estuary. The final section takes you along the coast through West Mersea to the finish point.
If you'd like to extend your walking in the area then you could head north to the lovely Abberton Reservoir. The reservoir is excellent for bird watching with thousands of wildlfowl to look out for on the water.
Pilgrimage Way
23 miles (37 km)
This is a largely traffic free cycle ride or walk from Barking Abbey to Waltham Abbey via Three Mills, Limehouse Basin and the Olympic Site.
The route starts at Barking Abbey and heads through Plaistow and Mill Meads to the Limehouse Basin. This section follows a cycle track for most of the way and includes a stretch along the River Lea.
From Limehouse the route turns north through Victoria Park and Hackney Marsh to Lea Bridge where you begin a section along a series of reservoirs including West Warwick Reservoir and Lockwood Reservoir. The final section takes you through the lovely Lee Valley Park and along the River Lee Navigation Canal to the finish point at Waltham Abbey.
As this ride is mostly on off road paths and tracks it is also suitable for walkers.
Rainham Marshes
6 miles (9 km)
Explore the RSPB Rainham Marshes Nature Reserve on this easy cycle or walk along NCN route 13. The route runs mostly along a riverside path by the River Thames from Purfleet to Rainham. The reserve has a variety of regular winged visitors, including peregrines, lapwings and wild ducks. There are also water voles and rare dragonflies to be seen across the boardwalks. Also take time to explore the visitor centre which has a wealth of information about the area.
This route is easily accesible with train stations at either end at Purfleet and Rainham.
Roach Valley Way
23 miles (37 km)
This easy, circular walk explores the area around Rochford in Essex.
The path starts and finishes in Rochford, passing Hockley, Canewden and Paglesham Churchend. There are lovely riverside sections, one along the River Crouch where there are views of Bridgemarsh Island and Burnham on Crouch. The second runs along the River Roach estuary , taking you back into Rochford. As such there is a variety of water based wildlife to enjoy with a Nature Reserve on the River Crouch a further highlight.
Saffron Trail
72 miles (116 km)
A walk through the Essex countryside from the coast at Southend-on-Sea to Saffron Walden.
The walk starts by the pier at Southend and follows the coast to the lovely Hadleigh Castle Country Park. You then head north to Chelmsford, passing Hockley Woods, Rayleigh and Danbury with a waterside stretch along the River Crouch at Woodham Ferrers. At Chelmsford you'll enjoy a walk along the River Cam before continuing north to Great Dunmow and Newport before finishing at Saffron Walden.
Southend Millennium Walk
24 miles (39 km)
Enjoy the coastline and surrounding countryside of this famous seaside resort on this interesting circular walk.
You will enjoy beaches, the famous Golden Mile with its numerous tourist attractions and the longest pier in the world on the coastal stretch which starts at Southend Tourist Information Centre. The path also visits Hadleigh Country Park and the ruins of Hadleigh Castle before heading inland through the attractive Essex Countryside passing through Rochford on the way. You then return to the coast for another pleasant coastal stretch through Thorpe Bay before finishing back at the Tourist information centre in Southend.
St Edmund Way
79 miles (127 km)
A walk through Essex, Suffolk and Norfolk from Manningtree to Brandon.
The walk begins in Essex at Manningtree rail station and heads through Dedham, Sudbury, Bury St Edmunds and Thetford before finishing at Brandon.
You begin with a pleasant waterside stretch from Manningtree to Sudbury along the River Stour, passing Dedham on the way. Also of note is The 16th century Willy Lott's Cottage - scene of the famous Hay Wain painting by John Constable.The path continues to Bury St Edmunds passing the National Trust owned Melford Hall stately home, Kentwell Hall and the village of Lavenham as you go.
The next stage runs from Bury St Edmunds to Thetford, following the River Lark before a wooded section through King's Forest and West Stow Country Park. At Thetford you will pass the ruined priory and join the Little Ouse River, which you follow through Thetford Forest to the finish point at Brandon.
St Peters Way
41 miles (66 km)
Travel from Chippping Ongar to the 7th century St Peter's Chapel on St Peter's Flat on this walk through Essex.
The walk first heads to Maylandsea passing Hanningfield Water and Purleigh on the way. The sedond section heads to St Peter's Flat via Tillingham.
Stort Valley Way
28 miles (45 km)
A lovely circular walk around Harlow, Nazeing and Roydon.
The path runs along the River Stort from Roydon and then onto Harlow and Sawbridgeworth. This section involves some easy riverside walking and a series of pretty locks. The route then heads through Matching Park, Harlow Park and Latton Park before heading back to Roydon through Bumble's Green and Nazeing.
Stour Valley Path
60 miles (96 km)
Follow the River Stour from Newmarket to Cattawade on this delightful walk through East Anglia. The walk passes through a series of pretty riverside towns and villages including Little Thurlow, Kedlington, Clare and the Clare Castle Country Park, Long Melford (with Melford Hall and Kentwell Hall), Sudbury, Nayland and Dedham. You will also pass through the Dedham Vale AONB, an area which inspired much of the work of painter John Constable.
Thames Estuary Trail
115 miles (185 km)
Explore the Thames Estuary on this walk through Essex and Kent. The walk runs from Foulness Island to the Isle of Sheppey, passing Southend, Gravesend and Rochester. The scenery includes salt marshes, mudflats and open beaches, including the North Kent Marshes and the Essex Marshes.
Thorndon Country Park
5 miles (8 km)
This large country park is located near Brentwood in Essex and contains a number of fine woodland trails, ideal for walking or cycling. The park is made up of ancient woodland, an ancient deer park, grassland and three small lakes. There is also a useful Countryside Centre with a permanent exhibition and a shop selling gifts and refreshments.
Three Forests Way
60 miles (96 km)
This circular walk links three fine forests in the Essex/Hertfordshire area - Hatfield Forest, Hainault Forest and Epping Forest. The walk passes Harlow, Loughton, the Roding Valley, Arbidge, Chipping Ongar and Chigwell. All three forests have long peaceful walking paths while the route also includes a splendid waterside section along the River Stort near Harlow.
Wat Tyler Country Park
2 miles (2.5 km)
Explore 125 acres of parkland in the beautiful Essex Marshes near Basildon. Attractions include a miniature railway and a model boating lake. The scenery includes grazing meadows, ancient hedgerows, blast mounds, tidal waterways, sea walls and field boundaries. The park is perfect for birdwatching with a huge number of water loving birds visiting the marshes all year round.
Weald Country Park
6 miles (9 km)
Enjoy lakes, tree-lined avenues, parkland and woodland in this 500 acre country park in Brentwood, Essex. The park is excellent for cyclists and walkers with a large number of tracks and footpaths to enjoy. A large area of the park is sectioned of for the large collection of deer. They are very friendly and will come over to eat out of your hands. The park also has a large lake with a variety of winged visitors and a bird hide.
There are also very good facilities with a visitor centre and cafe. Weald Country Park is located in Brentwood, near the train station, and is an ideal countryside escape from London.
Photos are copyrighted by their owners