Scotland Walks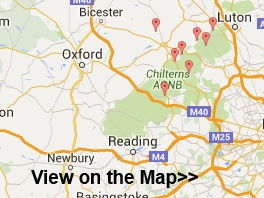 Scotland is a wonderful place for the walker with the highest mountains in Britain, huge beautiful lochs and wonderful glens. Don't miss the stunning Cairngorms National Park, the Loch Lomond and the Trossachs National Park, the Scottish Highlands and the climb to Ben Nevis.
The capital city of Edinburgh is also a lovely place to visit with interesting architecture and a fascinating history. It's also a great place for walkers with hill climbs, canals, and lovely parks in the city centre. See our Edinburgh Walks page for some ideas.
Please use the links below to view full route information including descriptions, elevation profiles, interactive maps and GPS downloads.
You can also view an overview map of all the routes in the using the Scotland Walk Map
Route Name
Photo
Distance
Description
Abernethy Forest
3 miles (5.5 km)
This splendid forest and nature reserve in the Cairngorms has miles of good walking trails to try. This circular walk starts from the RSPB forest lodge and takes you along the woodland trails along the River Nethy. You can extend your walk further into the expansive forest and visit a series of pretty lochs and streams. The reserve is a fantastic place for wildlife with Ospreys and red squirrels to look out for.
The forest includes the beautiful Loch Garten with an Osprey Centre where you can observe the birds nesting in the Caledonian pineforest and view the birds on the live CCTV camera. It's a splendid area with the Cairngorms Mountains making a great backdrop. View Full Details>>
Aden Country Park
2 miles (3 km)
Explore 230 acres of parkland in this beautiful country park in the heart of Buchan. Scenery in the park includes peaceful woodland, a lake and a Victorian arboretum. There are also farm buildings built around 1800, a ruined mansion house and a coach house built in 1832 which now houses the award winning Aberdeenshire Farming Museum.
In the park there are number of well-maintained tracks perfect for an easy stroll or a safe family cycle ride. Trails include:
The Children's Trail - a short family trail visiting various sites of interest in Aden.
Woodland Walk Trail - a longer trail of about 2.5 miles visiting the Victorian Arboretum, Ice House, North Lodge, Lake, and SANDS garden.
Tree Trail - Enjoy conifer and broadleaf trees with descriptions on this short 1 mile trail.
The Formartine and Buchan Way also passes through the park so there is scope for continuing your outing along this popular trail.
Just to the north of the park you will find the lovely Pitfour Lake. The lake has good walking trails along the water and through the surrounding woodland.
The park is located in Mintlaw, Aberdeenshire about 8 miles east of Peterhead. View Full Details>>
Almondell and Calderwood Country Park
3 miles (5 km)
Explore 220 acres of country park near Broxburn on this easy cycle or walk. In the park you will find peaceful woodland and a lovely waterside trail running along the River Almond. Almondell is a haven for wildlife - look out for Roe deer, fox, heron, otters and woodpeckers as you make your way through the park.
Also of interest is the excellent Visitor Centre with displays, a gallery, information and a conservatory with a cafe.
If you would like to continue your outing you could head north to the Union Canal. You could follow the towpath east into Edinburgh on foot or bike. View Full Details>>
An Sgurr Eigg
5 miles (7.5 km)
Climb to the highest point on the volcanic island of Eigg on this challenging walk in the Scottish Inner Hebrides. From the 393 metres (1,289 ft) summit there are spectacular views all round of Mull, Coll, Muck, the Outer Hebrides, Rum, Skye, and the mountains of Lochaber on the mainland.
The walk starts at the ferry terminal and follows a waymarked route through Galmisdale and heather and bracken moorland to the summit. View Full Details>>
Ardnamurchan Peninsula
6 miles (9 km)
Explore the stunning Ardnamurchan Peninsula on this breathtaking walk on the west coast of Scotland. The circular walk starts at the car park at Portuairk and takes you along the coast to beautiful white sand beaches with turquoise water. You continue on to the Ardnamurchan Point lighthouse which is commonly described as the most westerly point of the British mainland although the nearby Corrachadh Mor is a few metres further west. The route then returns to the start point on country lanes, passing Loch Grigadale on the way. View Full Details>>
Arthur's Seat
3 miles (4.5 km)
This is a hugely popular climb to the peak of Arthur's Seat in Edinburgh's Holyrood Park. It's a fairly challenging hike with the hill reaching a height of 251 m (823 ft) at the top. Here you can enjoy panoramic views of the city, the coast and the surrounding mountains.
The site is geologically significant being part of the Arthur's Seat Volcano site of special scientific interest. Like the rock on which Edinburgh Castle is built, the hill was formed by an extinct volcano system of the Carboniferous age, which was then eroded by a glacier about 350 million years ago.
The shortest route to the top is from the Dunsapie Loch, just to the east of the hill. There's a car park there and trails leading up from the loch to the peak, which is a short distance away. This longer circular route climbs to Arthur's seat from Holyrood Palace, just to the north of the hill.
Starting from the car park near the palace, you first bear east before turning west and climbing along Salisbury Crags. There's some fine views back down to the palace from here with the Scottish Parliament and the Firth of Forth also visible on a clear day.
After passing along the crags you pass Gutted Haddie before coming to the summit which is the site of a hill fort. After taking in the wide ranging views you descend towards the remains of St Anthony's Chapel. The atmospheric ruins stand on a rocky outcrop above St Margaret's Loch, commanding excellent views over North Edinburgh, Leith and the River Forth.
From the chapel you continue the descent to St Margaret's Loch where you will see lots of ducks, geese and swans on the water. You then pass the natural spring at St Margaret's Well, before returning to the car park. Near here you can also visit the fascinating Dynamic Earth visitor attraction. The principal focus of Dynamic Earth is to facilitate a better public understanding of the processes that have shaped the Earth (known as earth science). This includes the Big Bang, abiogenesis, plate tectonics and glaciation.
To continue your walking in the area you could head north west and enjoy another climb to Calton Hill. The hill is home to a number of significant monuments and the City Observatory.
Also nearby are Bonaly Country Park and Dalkeith Country Park where there's more nice walking and cycling trails to try. In the parks there's nice woodland trails, reservoirs and riverside paths to enjoy. View Full Details>>
Ayrshire Coastal Path
100 miles (161 km)
A walk along the beautiful Ayrshire Coast from Glenapp Kirk, just north of Stranaraer, to Skelmorlie, near Greenock. The route passes Ayr, Prestwick, Saltcoats, Troon and Largs. As well as the fabulous coastal scenery there is the beautiful backdrop of the mountains of Arran across the Firth of Clyde to enjoy. There is also a variety of wildlife including 135 species of bird, seals, otters, roe deer and foxes.
The walk is waymarked with a green and white disc. View Full Details>>
Backwater Reservoir
10 miles (15.5 km)
Enjoy a circular walk around this reservoir in Glen Isla, north west Angus.  For the past 30 years, the Backwater Reservoir has supplied the residents of Angus with their water. This walk takes you around the reservoir and includes two climbs to hills overlooking the water. It's a wonderfully peaceful area with the large reservoir surrounded by attractive countryside and forest.
Start the walk from the car park at the southern end of the reservoir. Then follow the footpaths along the western side of the water before climbing to Hare Cairn. At over 500m (1640ft) there is a great view from the top of the hill. The route then heads along the eastern side of the reservoir, climbing Creigh Hill before returning to the car park. From Creigh Hill there are more nice views back down to the reservoir.
The Cateran Trail runs just to the west of the reservoir, through the village of Kirkton of Glenisla. You can pick up the trail and follow it south towards Alyth. View Full Details>>
Balloch Castle Country Park
3 miles (4.5 km)
Enjoy spectacular views of Loch Lomond in this beautiful country park in West Scotland. There are 200 acres to explore with nature trails, guided walks, peaceful woodland, a delightful walled garden and Balloch Castle which now serves as the visitor centre. You can stroll along the shoreline of the loch and then visit the Chinese Garden, Quarry Pond and the Secret Garden before enjoying refreshments at the loch side kiosk.
The Three Lochs Way runs past the park so this is a great option if you would like to continue your walk/cycle.
Balloch Castle Country Park is located about 20 miles north of Glasgow, right next to Balloch rail station. View Full Details>>
Balmacara Estate
4 miles (7 km)
Explore 6,330 acres of farmland, woodland, moorland, coastline, saltmarsh, lochs and offshore islands on this stunning National Trust run estate. The circular walk takes you through peaceful woodland to pretty lochside beaches with stunning views across Loch Alsh to the mountains of Skye and Applecross.
The path is well defined/waymarked and involves some climbing through the woodland.
You can extend the walk by visiting Ard Hill, Kirkton Hill or the nearby Loch Achaidh na H-inch and Loch Lundie. View Full Details>>
Balmaha Forest
1 miles (2 km)
This walk takes you along Loch Lomond, through woodland to Craigie Fort. The walk starts from the Balmaha car park/visitor centre. It's a short climb to the fort from which there are super views across the loch.
If you would like to continue your walk in this area then you could climb Conic Hill for great views over the loch. You could also catch the ferry to Inchcailloch Island and enjoy nature trails and a little beach. View Full Details>>
Balmedie Country Park
2 miles (4 km)
Enjoy some simply stunning coastal scenery in this country park on the East coast of Scotland. There are boardwalks taking you over the sand and through the extensive dune system. The beach has won seaside awards in 2006 and 2007.
Facilities include a good sized car park and picnic benches.
Balmedie is about 6 miles north of Aberdeen so you could continue your walk along the beach to the city if you have time. View Full Details>>
Beecraigs Country Park
5 miles (8 km)
Enjoy a peaceful cycle or walk around this beautiful country park in Linlithgow, West Lothian. There are 913 acres to explore with a multitude of woodland trails suitable for leisure cyclists, mountain bikers and walkers.
For cyclists there are several graded trails ranging from Green (easy) to Red (difficult) and Black (Severe). Click here for more information.
There are also miles of well surfaced paths through the forest for walkers to enjoy. You can climb Cockleroy Hill for fabulous views of the surrounding countryside and follow the waterside path around Beecraigs loch. The park has an excellent visitor centre with maps and leaflets.
Wildlife in the park includes a red deer herd and Highland Cattle. Beecraigs is located less than 2 miles south of Linlithgow.
If you would like to continue your outing you could head to the nearby Muiravonside Country Park where you will find 170 acres of woodland and parkland with views of the River Avon. A stroll around Linlithgow Loch or along the Union Canal are other good options. View Full Details>>
Beinn Dubh
4 miles (6.5 km)
This is a lovely walk to try if you are visiting the pretty Luss Village in the Loch Lomond and the Trossachs National Park. The short climb gives fabulous views over the surrounding area.
The walk starts in Luss at the car park and visitor centre. You then follow a footpath out of the village through some woodland before climbing Beinn Dubh on a nice grassy path. There are simply wonderful views of Loch Lomond, Glen Luss and the Arrochar Alps to enjoy. You can return the same way or continue to Mid Hill along the Glen Striddle Horseshoe. View Full Details>>
Beinn Eighe
3 miles (5 km)
Follow the Beinn Eighe Mountain Trail through a beautiful nature reserve on this circular walk near Kinlochewe. On the walk you will pass attractive pinewood woodland, mountainous lochs, white quartzite crags and pretty waterfalls. The views over Loch Maree and the Torridon Mountains are simply stunning.
The route starts from the car park at the southern end of Loch Maree. From here you gain access to the waymarked mountain trail. The trail climbs through woodland and past burns and waterfalls to the high point where you will find a small loch and a cairn.
It's a challenging walk with steep and rocky sections. View Full Details>>
Ben Avon
21 miles (33 km)
This challenging walk in the Cairngorms takes you to the unusual Ben Avon plateau with its numerous granite tors and wonderful far reaching views. You start in Braemar in a parking area just off the Old Military Road to the east of the village. You then pick up the Gleann an t-Slugain path which will take you to Ben Avon. It's generally a very good path passing through woodland, along pretty streams and through the delightful Fairy Glen. On the way you'll enjoy great views over Glen Quoich, Glas Allt Mor and Slochd Mor. At the summit you will find the huge Leabaidh an Daimh Tor. Some scrambling is required to get to the true summit where there are excellent views of Beinn a'Bhuird mountain.
If you'd like to continue your walking in the area then you could head to Linn of Dee and Linn of Quoich which are both near Braemar. View Full Details>>
Ben Bhraggie
5 miles (8.5 km)
This circular walk climbs Ben Bhraggie hill in Golspie. The hill stands at a height of 397 metres (1,302 ft) giving fabulous views over Sutherland. At the summit you will find the Sutherland monument. The 100ft statue represents George Leveson-Gower, the first Duke of Sutherland. He remains a controversial figure for the part he played in the Highland Clearances where thousands of Sutherland tenants were forced out of their homes in the early 19th century.
The walk begins in the pretty village of Golspie on the North Sea coast. You then follow waymarked paths through forest and over heather moorland to the summit. You descend to Golspie on more woodland trails through Ben Bhraggie Wood.
The area is also fantastic for mountain biking with a wildcat trail billed as the longest freeride descent in the UK. View Full Details>>
Ben Lawers
6 miles (10 km)
Ben Lawers is one of the most popular climbs in Scotland due to the beauty of the surrounding area. It is also designated as a National Nature Reserve and run by the National Trust for Scotland.
The walk starts at the Ben Lawers car park and follows a nature trail through woodland with wild flowers and views of the Edramucky Burn. The path continues towards Beinn Ghlas with wonderful views of Loch Tay and other munros such as Meall Corranaic and Meall nan Tarmachan. The path then reaches the 1,214 m (3,983 ft) Ben Lawers summit with magnificent views of Ben Lomond and Glencoe to the west, and the Cairngorms to the north.
It is a steep climb to the summit but on a good path for most of the way. The reserve is populated with many interesting arctic-alpine flora including purple saxifrage, moss campion, yellow saxifrage, globeflower and rose root. Also look out for a variety of wildlife including whinchat, stonechat, willow warblers, ring ouzels, red grouse, ptarmigan and red deer.
The Rob Roy Way runs past the nearby Loch Tay and Killin. This is a good option if you would like to continue your walking in the area. View Full Details>>
Ben Ledi
4 miles (7 km)
Climb to this popular viewpoint on this challenging walk in the Trossachs. The mountain gives fabulous views over the woodland and lochs of the Queen Elizabeth Forest Park.
There's a car park at Creag Dhubh, just off the A84, about 2 miles west of Callander. From here you can pick up the tracks to take you through woodland and then up on to the mountain peak. It's about a 2.5 climb from the car park to the 879 m (2,884 ft) summit of Ben Ledi. There's fabulous views of Loch Lubnaig and Callander, while on a clear day you can see as far as the Wallace Monument and Stirling Castle. There's also splendid views of some of the most famous mountains of the area including Ben Lawers and Ben Lomond.
To extend your exercise in the area you could enjoy a waterside cycle or walk along Loch Lubnaig and visit the delightful Falls of Leny on the way. The Rob Roy Way also passes through the area so you could futher explore the Queen Elizabeth Forest Park by picking up the trail and visiting Loch Venachar and Loch Drunkie. View Full Details>>
Ben Lomond
7 miles (11.5 km)
Climb one of Scotland's most popular munros on this challenging walk in the Loch Lomond and the Trossachs National Park. The mountains sits on the eastern shore of Loch Lomond rising to a height of 974 metres (3,196 ft). The climb takes place on a good path with a steady gradient, starting from the Rowardennan car park. The first section takes you through woodland towards Coire Corrach. You continue the ascent to Sron Aonaich and Sithean before reaching the summit where there are fabulous views across Loch Lomond & the Trossachs National Park.
If you would like to continue your walking in the area then you pick up the West Highland Way and enjoy a walk along Loch Lomond. View Full Details>>
Ben Lui
5 miles (8 km)
Climb to the 1,130 m (3,710 ft) summit of this famous Munro in the Loch Lomond and the Trossachs National Park. The peaks of Ben Lui are designated as a National Nature Reserve with lush mountain vegitation including saxifrages, mosses and lichens.
This walk starts from the car park in Glen Lochy just off the A85 and crosses the River Lochy before a pleasant woodland section along a burn. After leaving the woodland you continue the climb past Fionn Choire to the summit where you can enjoy wonderful views of the surrounding peaks. You can extend your walk by heading to Beinn a' Chleibh which lies about 1.5 miles to the south west. View Full Details>>
Ben Macdui
10 miles (16 km)
Climb to the summit of the second highest mountain in Britain on this challenging walk in the Cairngorms. The walk starts from the Cairngorm Ski Centre car park and climbs to the summit via the Miadan Creag an Leth-choin ridge, passing Lochan Buidhe on the way. You can return the same way or head to the nearby Cairn Gorm by taking the north east path at Lochan Buidhe. View Full Details>>
Ben Nevis Mountain Track
11 miles (17 km)
Follow the Ben Nevis Mountain Track (or Tourist Route) up Britain's highest mountain on this spectacular walk. The walk begins in the Glen Nevis visitor centre car park in the town of Fort William in the Scottish Highlands. The visitor centre has a wealth of advice and information and is well worth visiting particularly if you are not an experience hill climber. This route is the most straightforward path up the mountain but is still strenuous with the upper section particularly rough and stony. As such you should prepare properly for the walk with good walking boots, extra clothing and plenty of food and water. It usually takes 7-10 hours for the ascent and descent so it is best attempted in the summer months when there is plenty of daylight.
After leaving the visitor centre you will cross the River Nevis before starting the climb. As you climb the path you will enjoy spectacular views of Glen Nevis, the Mamores and Stob Ban. You will also cross pretty streams and pass the tranquil Loch Meall. At the summit you will find several memorials, a trig point, and many cairns. The views of the highlands are truly magnificent. You then return to the start point by the same route. View Full Details>>
Ben Venue
9 miles (14 km)
This challenging walk climbs the popular mountain of Ben Venue in the Trossachs. There's fabulous views over the surrounding mountains, lochs and forestry from the high points.
The route starts from the Ben Venue car park off the A821 at the western end of Loch Achray. From here you can pick up woodland trails along Achray Water to Gleann Riabhach. As you ascend the mountain you can enjoy wonderful views back down to the huge Loch Katrine and Loch Venachar. There's also far reaching views of the area's other mountains, particularly Ben Lomond. At the 729 m (2,392 ft) summit you can see as far as the Firth of Forth, the Isle of Arran and the Paps of Jura on a clear day. See the drone footage video below to appreciate the majestic surroundings.
The mountain sits in the wonderful Queen Elizabeth Forest Park where there are miles of other cycling and walking trails to try. For example you can extend your exercise by following the wonderful cycle and walking path along the northern side of Loch Katrine.
Glen Finglas is also nearby. Here you can enjoy woodland trails, open heathland, rushing streams, waterfalls and challenging hill climbs. View Full Details>>
Bennachie Walks
6 miles (9 km)
Explore the Bennachie Forest and the Bennachie Hills on a series of fine walking trails. This circular walk climbs to the two highest peaks in the range where you can enjoy some fabulous views over Aberdeenshire.
Starting at the car park and visitor centre follow trails north west to Mither Tap. It's a challenging climb to the summit which includes an interesting Iron Age Hillfort and stands at a height of 518m (1699ft).
Just to the west you will find the high point of the range at Oxen Craig. The peak here is 528 metres (1,732 ft) and includes a Summit Indicator which shows all the hills you can see from the viewpoint.
After taking in the views the route descends southwards to the Gordon Way trail. You then follow woodland trails back to the car park.
The area is also great for wildlife spotting. Look out for red squirrels, siskins, crossbills, buzzards, red grouse and longtailed tit.
This route uses a section of the Gordon Way which runs through the forest. You can extend your walk by following the waymarked trail west to the peaks of Watch Crag, Knock Saul and Suie Hill.
From the Mither Tap summit you can follow trails south to Millstone Hill where there are more fine views. You can see all the trails on the maps below. View Full Details>>
Berwickshire Coastal Path
30 miles (48 km)
Follow the Berwickshire Coastal Path from Berwick on Tweed in Northumberland, to Cockburnspath, in the Scottish Borders. There's some spectacular coastal scenery to enjoy as you pass along the Northumberland and Scottish cliff tops. There are also a series of pretty coastal villages with delightful harbours including Burnmouth, Eyemouth, St Abbs and Cove. View Full Details>>
Birks of Aberfeldy
2 miles (3 km)
Enjoy a series of beautiful waterfalls and peaceful woodland paths on this lovely walk in Aberfeldy, Perthshire. The walk starts in the car park in Aberfeldy and follows a good footpath along the Moness burn to the Falls of Moness. It's a lovely area with a shaded gorge, the rushing sound of the waterfalls, pretty little wooden bridges over the burn and a variety of birdlife to look out for and listen to. You'll also pass Burns' Seat where Robert Burns is said to have been inspired to write the poem 'The Birks of Aberfeldy' in the late 18th century. View Full Details>>
Bonaly Country Park
5 miles (8 km)
This country park is located a few miles to the south of Edinburgh city centre. The park features cycle and walking trails taking you through woodland and open moorland to a series of reservoirs. There are excellent views of the Pentland Hills, Edinburgh, the Lothians, Fife and the Firth of Forth from the park.
The park is located near to the Water of Leith where you will find a lovely,waterside cycling and walking path. This leads to the Union Canal which you can follow into the centre of Edinburgh.
Also nearby is the climb to Arthur's Seat. This splendid hike is a real highlight of the area, commanding fine views over city and the coast. View Full Details>>
Borders Abbeys Way
67 miles (108 km)
Explore the Scottish Borders and visit several historical ruined abbeys on this interesting and beautiful circular walk. You'll visit Kelso Abbey, Melrose Abbey, Dryburgh Abbey and Jedburgh Abbey while there is also a waterside section along the River Teviot and views of the Eildon Hills to enjoy. View Full Details>>
Bracklinn Falls and Callander Crags
3 miles (5 km)
Enjoy a walk around this popular beauty spot in Callander in the Loch Lomond and the Trossachs National Park. These wonderful steep falls are set in a beautiful wooded gorge on Keltie Water, just a short walk from the town of Callander.
The walk starts at the car park near the falls and follows a good path through woodland to Bracklinn Falls Bridge where there are great views of the foaming river. You continue on the woodland trails on the eastern side of the river before crossing a bridge and following a country lane back to the car park. There's great views of the surrounding Stirlingshire countryside and hills for much of the walk too. View Full Details>>
Broch of Gurness
1 miles (1 km)
Visit this Iron Age broch village on Mainland Orkney and learn about its fascinating history stretching back over 2000 years. There are also wonderful coastal views over the Eynhallow Sound to enjoy. View Full Details>>
Brodick Castle
3 miles (5 km)
Explore this stunning country park on the Isle of Arran on this walk in Scotland. There are miles of trails taking you to landscaped gardens, woodland, wildlife ponds, waterfalls and coastline, all set against the backdrop of Goatfell mountain.
If you'd like to continue your walking in the area then you could climb Goatfell for fabulous views over the Arran. View Full Details>>
Brough of Birsay
3 miles (5 km)
Visit this tidal island on this short walk on Mainland Orkney. Access to the island is via a 240m causeway across the Sound of Birsay. It is only crossable at low tide - click here for tide times. On the island you will find the remains of Pictish and Norse settlements and a modern light house.
You can extend your walking in the area by visiting the nearby Marwick Head RSPB nature reserve. View Full Details>>
Buachaille Etive Mor
8 miles (13 km)
Explore the stunning Buachaille Etive Mor ridge on this exhilarating walk in Fort William. Buachaille Etive Mor is a distinctive pyramid shaped mountain in Glen Etive. The stunning ridge contains four distinct peaks including Stob Dearg (1022 m), Stob na Doire (1011 m), Stob Coire Altruim (941 m) and Stob na Broige (956 m). This circular walk starts from the parking area by the A82 at Altnafeadh and ascends the four peaks in turn, before descending along the River Coupall. You'll enjoy stunning scenery with wonderful views over Rannoch Moor and Glen Etive. The ridge walk is challenging with some steep sections but you are rewarded with breathtaking views. Buachaille Etive Mor can be seen in the Bond film Skyfall, when James Bond drives M away from Raoul Silva. View Full Details>>
Cairn Gorm
3 miles (5.5 km)
This walk follows the signed 'Windy Ridge Path' from the Cairngorm Ski Centre car park to the summit of the mountain.  At 1245 metres (4084 ft) Cairn Gorm is the sixth highest mountain in the United Kingdom. The route passes the Ptarmigan Restaurant, the highest restaurant in the UK. It is located at the Ptarmigan Train Station of the CairnGorm Mountain railway. It's just over half way from the summit so it's a great place to stop for refreshments and enjoy wonderful views of Loch Morlich, the Rothiemurchus Forest, Ben Nevis and Ben Hope. You continue to the summit where you will find a cairn and a weather station building. The views of the surrounding area are truly wonderful.
You descend via the same path with the option of catching the funicular railway back to the base at Ptarmigan.
The Ben Macdui and Coire an t-Sneachda walks start from the same car park so if you'd like to continue your walking in the area then these are good options. View Full Details>>
Calderglen Country Park
3 miles (5 km)
Follow the Rotten Calder River through this lovely country park in East Kilbride. There is a delightful riverside path passing through a scenic wooded glen forged out by the river. There are numerous pretty waterfalls along the path, woodland wildflowers and important geological features. Cyclists can also use the trails in the park but please beware of other users.
The park also has a number of attractions including a children's zoo, tropical glasshouse, ornamental gardens, nature trails, adventure & toddler Play areas, Gift shop, Cafe, exhibition gallery and a Golf Course. View Full Details>>
Caledonian Canal
6 miles (9 km)
Follow the Caledonian Canal from Inverness to Loch Dochfour on this waterside walk or cycle in the Scottish Highlands. The flat towpath is ideal for an easy cycle or walk in beautiful surroundings.
The route starts at the Muirtown Basin in Clachnaharry on the Beauly Firth. You then head south through Inverness passing the Ship Space interactive maritime museum and Whin Park where you can board the Ness Islands Miniature Railway. The canal then leaves the city and heads through some beautiful countryside to Loch Dochfour which feeds Loch Ness.
You can continue your walking in the area by picking up the Great Glen Way. The long distance trail also starts in Inverness, running parallel to the canal. It will take you to Fort William via Loch Ness and Loch Lochy. The canal also runs alongside the River Ness so you could try the waterside trail to Whin Park, through the city.
You can virtually follow the first section of the canal from Inverness using the google street view link below! View Full Details>>
Calton Hill
1 miles (1 km)
Enjoy a short walk to Calton Hill in Edinburgh and enjoy lovely views across the city to the coast. It's a short and fairly easy climb with the hill also home to a number of significant monuments and the City Observatory.
The walk starts at the western end of the hill, next to Regent Road. Here you will find the Dugald Stewart Monument, dedicated to the Scottish philosopher. Dugald Stewart was a professor at the University of Edinburgh, holding the chair of moral philosophy from 1786 until his death. From the monument follow the path east to the Nelson Monument, paid for by public subscription and erected on the hill in 1816. You can climb the spiral staircase for enhanced views along Princes Street below. There's also a path off to the side which you can follow to the south viewpoint. This route continues to the National Monument, Scotland's national memorial to the Scottish soldiers and sailors who died fighting in the Napoleonic Wars. The structure is modelled on the Parthenon in Athens but due to the lack of funds, was left unfinished in 1829.  From here there are wonderful views to the Firth of Forth, Arthur's Seat, Salisbury Crags and Holyrood Park.
The walk continues past the monument and heads along Hulme Walk to the North Viewpoint before heading towards the City Observatory. The astronomical observatory was established in 1776 and includes a fine old gothic tower in the southwest corner. The central building is designed in the style of a Greek temple and houses the 6-inch (15 cm) refractor in its dome and the 6.4-inch (16 cm) transit telescope.
To extend your walking in the area, head south east and visit Holyrood Park where you can climb to Arthur's Seat. The park is only a 10 minute walk from Calton Hill and includes several small lochs, a ruined chapel and the fascinating Dynamic Earth. The principal focus of Dynamic Earth is to facilitate a better public understanding of the processes that have shaped the Earth (known as earth science). This includes the Big Bang, abiogenesis, plate tectonics and glaciation. View Full Details>>
Cameron Reservoir
2 miles (3.5 km)
This lovely reservoir in Fife has a nice 2 mile footpath running around the perimeter. You can park at the eastern side of the water, just off the A915 and then pick up the trail. There's lovely views across the water, some nice woodland sections and lots of wildfowl to look out for.
The site is located just a couple of miles south of Craigtoun Country Park. You can extend your walking here and visit the park's ruined temple, nature trail, Italian garden, greenhouses and formal gardens. View Full Details>>
Camperdown Park
4 miles (7 km)
Explore 400 acres of parkland in this large country park in Dundee. The expansive grounds surround the 19th century neo-classical Camperdown House and contain 190 species of tree. There is also the Camperdown Wildlife Centre with two brown bears, lemurs, monkeys, owls and eagles.
If you would like to extemd your walk you could head to the adjacent Clatto Country Park where you will find a large reservoir surrounded by peaceful woodland. View Full Details>>
Carron Valley Reservoir
2 miles (4 km)
Enjoy a lovely woodland trail along Carron Valley Reservoir on this easy walk near Stirling. The walk is known as the Loch Shore Trail and takes place on good waymarked paths, with a short boardwalk section at the start. There's lovely views across the large reservoir, pretty little woodland burns and lots of wildlife to look out for on the water. Keep your eyes peeled for Crested Grebe, Golden Eye, Tufted Duck and Osprey as you make your way along the trail. In the woods you may also see red deer, red squirrel and even the elusive pine marten.
The walk starts from the car park at the eastern end of the water. From here you can directly pick up the trail heading west along the reservoir. It will take you past the play areas to a lovely viewpoint overlooking the water. There's also picnic sites and a cafe near the car park for refreshments.
To continue your walking in the beautiful Carron Valley, you can enjoy a more challenging climb on the Meikle Bin Trail.
Also of interest is the fascinating Duncarron. Here you will find the complete reproduction of a fortified village from the early Middle Ages of Scotland.
You can also try one of the challenging, red graded mountain bike trails which start from the car park and take you through the woodland to the south of the reservoir. View Full Details>>
Castle Semple
3 miles (5 km)
Castle Semple country park is located in the Clyde Muirshiel Regional Park at Lochwinnoch, Renfrewshire. This route starts at the visitor centre and takes you alongside Castle Semple Loch before joining woodland trails to Park Hill. Cyclists can enjoy the lochside path which runs along National Cycle Route 7 from Glasgow to Irvine while the woodland trails are more suitable for walkers. At the southern end of the loch you will find the Lochwinnoch RSPB Nature Reserve where you can look out for a variety of wildlife from the bird hides. View Full Details>>
Cateran Trail
62 miles (100 km)
Explore the Perthshire Glens on this circular walk through Kirkmichael, Enochdhu, Spittal of Glenshee, Cray and Alyth. There are lovely waterside sections along the River Ardle, Shee Water and Drumore Loch. The walk begins and ends at Blairgowrie and is waymarked with a heart logo on a white disc. View Full Details>>
Cathkin Braes Country Park
2 miles (4 km)
Enjoy panoramic views of the city of Glasgow and the mountain peaks beyond in this country park south east of Glasgow.
There are a number of walking trails taking you through ancient woodland, grassland, heath and scrub. The park is excellent for cycling having been used for the mountain bike competitions at the 2014 Commonwealth Games. The course is a 5.5 km long figure of eight and is of a very high standard - see the video below for an idea of what you can expect.
If you want to continue your activity then Linn Park is just over a mile west of Cathkin Braes. View Full Details>>
Chatelherault Country Park
6 miles (9 km)
Enjoy a cycle or walk around this large country park located between Motherwell and Hamilton. The park lies along the River Avon gorge with ancient woodland and riverside trails to enjoy. Highlights of the park include the Hunting Lodge and Summer House built in 1732 for the Dukes of Hamilton. In the buildings you will find the visitor centre, the Banqueting Hall and Duke and Duchess Apartments, an Exhibition Gallery with displays, the Gift Shop and Cafe. There's also a wide variety of wildlife including roe deer, otter, badger and various woodland birds.
If you would like to continue your walk/cycle you could follow the River Avon north to the nearby Strathclyde Country Park. View Full Details>>
Clatto Country Park
3 miles (5 km)
Enjoy miles of well laid out cycling and walking trails in this lovely country park in Dundee. The route starts by taking you around the large reservoir on the waterside path. Look out for a variety of birdlife including Pochard, Goldeneye, Tufted Ducks, Moorhen, and Coot. The route then heads into the peaceful Templeton Woods where you can look out for red squirrels.
If you would like to continue your outing you could visit the adjacent Camperdown Park where you will find another 400 acres of pretty parkland and a Wildlife Centre. View Full Details>>
Clyde Muirshiel Regional Park
3 miles (5.5 km)
Enjoy a cycle or walk along the beautiful Lunderston Bay in the Clyde Muirshiel Regional Park located on the South Clyde estuary in Scotland.
Lunderston Bay has a lovely sandy beach and a central grassy area with picnic benches. National Cycle Network route 75 runs along the bay so its perfect for a safe, easy waterside cycle. View Full Details>>
Clyde Walkway
39 miles (62 km)
This splendid, waterside cycle and walking route, runs along the River Clyde, from Glasgow to New Lanark, South Lanarkshire.
The route starts in Glasgow's West End where the Rivers Clyde and Kelvin meet, and heads to Cambuslang via Glasgow Green and the Broomielaw. This section takes you through industrial areas with a number of interesting historical buildings. You then head into the countryside through Uddingston, Bothwell (passing the medieval castle) and Blantyre to the delightful Strathclyde Country Park. Here you follow the banks of Strathclyde Loch before following the river to Garrion Bridge, Dalserf and Crossford. The final section takes you from Crossford to the New Lanark World heritage Site and the Falls of Clyde Nature Reserve.
The walk is waymarked with a blue fish logo. View Full Details>>
Coire an t-Sneachda
3 miles (5.5 km)
Follow a good path to this stunning glacial corrie in the Cairngorms. You start off from the Cairngorm Ski Centre car park and soon pick up the well maintained path to this spectacular corrie. As you climb you will see wonderful views of the Rothiemurchus Forest and Loch Morlich while crossing pretty streams on huge stepping stones. The surrounding glacial cliffs and huge boulders add to the dramatic nature of this stunning area. In the colder months you may see ice climbers attempting Magic Crack.
The climb to Cairn Gorm also starts from the same car park so you can continue your walking in the area on this path. View Full Details>>
Conic Hill
2 miles (3.5 km)
This popular climb to Conic Hill gives wonderful views over Loch Lomond. The hill is situated above Balmaha and can be reached by following a good, stepped path along the West Highland Way to the summit. The walk starts from the Balmaha car park/visitor centre and heads through the woodland of the Balmaha plantation before climbing the wooden steps and following grassy paths to Conic Hill. The views back over Loch Lomond towards the Arrochar Alps and Ben Lomond are stunning. You can descend the same way or extend your walk by continuing along the West Highland Way to the Burn of Marr and Milton of Buchanan. This would turn the route into a longer circular walk. View Full Details>>
Corrie Fee Nature Reserve
5 miles (8 km)
Explore this beautiful natural amphitheatre created by a huge glacier thousands of years ago. The walk begins at the Glen Doll car park, Glen Clova. You then pick up a good footpath heading towards Corrie Fee through Glendoll Forest. The route crosses White Water and follows the pretty Fee Burn into the nature reserve. It's a stunning site with the  magnificent bowl shaped valley backed by a large waterfall. There's also beautiful alpine flowers and rare mountain willows clinging to the steep crags. It's wonderful for wildlife too with golden eagles and peregrines visitors to the area.
It's easy to extend your walk on one of the many trails in Glen Doll Forest. One good option is to continue along the lovely White Water where it branches off to the north west at around the half way point of the route. You can then follow Jock's Road up to Crow Craigies.
Also just to the north you will find the beautiful Loch Muick which has a fine circular trail to follow around the loch. View Full Details>>
Corrieshalloch Gorge
5 miles (8 km)
This spectacular beauty spot is 1.5 km long and 60 metres deep cutting through a Highland wilderness rich in flora and fauna. The River Droma runs through the gorge, dropping dramitcally through a series of waterfalls, including the 46 metre Falls of Measach. The gorge was formed at the end of the last ice age and can be viewed from a viewing platform and a Victorian suspension footbridge. The walk below takes you past the gorge and through Braemor Wood to Lael Forest Garden with its 200 different tree species and longer plantation section with waterfalls.
Corrieshalloch Gorge is located about 12 miles south of Ullapool. View Full Details>>
Cowal Way
57 miles (92 km)
This stunning walk starts at Portavadie on the banks of Loch Fyne and heads to Inveruglas. The route passes the Kyle of Bute and Loch Ruel before joining the River Ruel for a riverside stretch. You then pass Loch Goil and Loch Long before finishing on west shore of Loch Lomond at Inverugla. View Full Details>>
Craigellachie Nature Reserve
4 miles (6 km)
This large nature reserve in Aviemore has a number of splendid walking trails to try. In the reserve you can enjoy several small lochs, woodland trails and stunning views of the Cairngorms. You can follow the easier waymarked trails around the lochs before climbing to wonderful viewpoints. From here there are great views over Aviemore and towards Cairn Gorm. The area is also good for wildlife watching - look out for peregrine falcons on the rocky crags. The reserve is easy to reach, located close to the centre of Aviemore and the train station. View Full Details>>
Craigtoun Country Park
1 miles (1.5 km)
This delightful country park is located just a few miles south-west of St Andrews. The park has a number of attractions including a ruined temple, nature trail, Italian garden, greenhouses, formal gardens, a miniature railway and a large pond where you can hire rowing boats and pedal boats. There is also the Cypress Walk through two parallel rows of cypress trees and the Dutch Village located on an island in the middle of one of the ponds. The park also has excellent facilities with a cafe, Barbecue area and large on site car park.
To extend your walking in the area you could head south and visit Cameron Reservoir. The attractive loch is only about 2 miles away and has a lovely circular footpath running around its perimiter. View Full Details>>
Crathes Castle
3 miles (5 km)
This 16th-century tower house in Banchory is surrounded by 600 acres of formal gardens, woodland and rolling countryside. It's perfect for a peaceful afternoon stroll with six waymarked walks of varying lengths. View Full Details>>
Crinan Canal
8 miles (12.5 km)
Enjoy a waterside walk or cycle along the Crinan Canal in Argyll and Bute. It's a stunningly beautiful area with the canal running between Loch Crinan and Ardrishaig on Loch Fyne. Along the way there are a number of pretty locks and bridges with fabulous views of the surrounding Scottish hills and countryside. The flat towpath makes for a nice easy stroll or cycle ride.
The route starts at the Crinan Basin with its pretty boats and views over Loch Crinan to Duntrune Castle. You then head in a south easterly direction towards Bellanoch with views of the River Add and Loch A' Bharain.
The route continues past the village of Cairnbaan to Lochgilphead. The town sits at the head of Loch Gilp and is the administrative centre of Argyll and Bute.
The final section takes you from Lochgilphead to the Ardrishaig canal basin. The pretty village contains a pier, a lighthouse and pubs where you can enjoy refreshments at the end of your exercise.
To extend your cycling in the area you could try the Crinan to Taynuilt and Tarbert to Crinan cycle routes. There's also miles of cycling and walking trails in the adjacent Knapdale Forest. It's a splendid place with several lochs and lots of wildlife to look out for. View Full Details>>
Crombie Country Park
2 miles (3.5 km)
Explore the 200 acres of woodland surrounding the beautiful Crombie Loch in this country park near Abroath, Angus. There are a number of different walking trails taking you through the woodland and alongside the loch. This includes a discovery trail giving information about the social and natural history of the park. Look out for a variety of wildlife as you make your way through Crombie including red squirrels, woodpeckers and roe deer in the woodland, and waterfowl on the loch.
Crombie Country Park is located about 7 miles west of Abroath. Park facilities include a Ranger Centre, picnic facilities and a bird hide.
If you would like to continue your walk you could visit the nearby Monikie Country Park. Located just over a mile south west of Crombie Country Park it has lovely waterside walking trails around the large reservoirs. View Full Details>>
Culbin Forest
17 miles (28 km)
Enjoy a cycle or walk around this large coastal forest near Nairn. There are a huge number of tracks to choose from including the easy Hill 99 trail which is waymarked.
The route below begins at the car park at the Culbin Forest Nature Reserve and takes you around the forest on various tracks. The route includes a visit to the Culbin Sands Nature Reserve on the coast at Nairn. Here you can see a variety of coastal birds including bar-tailed godwits, oystercatchers and knots. The route then heads back through the forest passing a series of idyllic woodland lochs before returning to the start point.
Other highlights in the forest include the beautiful Findhorn Bay where you can see ospreys and seals at the river-mouth and a view over the water towards the village of Findhorn. You can also climb the Hill 99 viewpoint trail where there are fabulous views of the surrounding area from the top of the viewpoint tower.
National Cycle Network Route route 1 runs just past the forest so there is scope for continuing your ride if you have time. The forest is located about 16 miles north east of Inverness. View Full Details>>
Culzean Castle Country Park
2 miles (4 km)
This 18th century castle sits on a dramatic clifftop on the Ayrshire coast. It is surrounded by extensive grounds containing lush woodland, landscaped gardens and rugged coastline with numerous well maintained walking paths to follow. View Full Details>>
Dalkeith Country Park
3 miles (5 km)
This large country park near Edinburgh has a number of excellent walking and cycling paths. The waymarked walking trails run through the ancient oak woodland and along the River Esk which runs through the park. Cyclists can follow the miles of estate roads and then follow a lovely off road path along the River Esk to Musselburgh on the coast.
Look out for an abundance of wildlife including deer, foxes, herons and otters.
To extend your walking in the area you could head into Holyrood Park in the city and climb to Arthur's Seat. This splendid hike is a real highlight of the area, commanding fine views over city and the coast. Also nearby is Bonaly Country Park where there are more good cycling and walking trails to try. View Full Details>>
Dams to Darnley Country Park
3 miles (4.5 km)
Enjoy cycling and walking in this large country park near Glasgow. There are 1350 acres to explore including wetland, burn, woodland, grassland and scrub. The main attractions in the park are the beautiful Barrhead Dams with miles of waterside trails alongside a series of connected reservoirs. The dams are excellent for birdwatching - look out for lapwing, ringed plover, redshank, common sandpiper and common gull.
The park is located a few miles south west of Glasgow city centre at Barrhead.
If you wanted to extend your outing you could head to the nearby Rouken Glen Park where you will find miles of walking paths. View Full Details>>
Dava Way
23 miles (37 km)
A super cycling and walking route along a dismantled railway line from Forres in Moray to Granton-on-Spey, Highland. The route passes through a pleasant mixture of farmland, woodland and moorland while also crossing the River Divie at Glenernie. It provides a link between the Speyside Way in the south and the Moray Firth Trail to the north.
Views from the trail include Nairn, Inverness, Moray, Ross & Cromarty, the Cromdale Hills and the Cairngorm Mountains.
For cyclists a mountain bike or hybrid is advised. View Full Details>>
Dean Castle Country Park
1 miles (2 km)
Explore the 200 acres of parkland surrounding the 14th century Dean Castle in Kilmarnock. There are peaceful woodland trails and a waterside path along Kilmarnock Water to enjoy. The park also contains a wonderful urban farm with llamas, fallow dear, kune pigs, highland cattle, a Clydesdale horse and donkeys. The castle itself is also well worth a visit with collections of historic weapons, armour and musical instruments. The original keep was built around 1350 with the Palace being added around 1460.
Dean Castle also has excellent facilities including a visitor centre, tearoom and a shop. View Full Details>>
Dog Falls Trail
2 miles (4 km)
Follow the Dog Falls Trail along the River Affric on this splendid waterside walk in the beautiful Glen Affric. The waymarked trails takes you along a series of waterfalls before climbing to a wonderful viewpoint overlooking Loch Beinn a' Mheadhain. The area consists of ancient Caledonioan Pine Forest, a dramatic rocky river gorge and a small but delightful loch.
You can park at the Dog Falls car park to start your walk. From here you can pick up three waymarked trails. This route covers the Dog Falls Trail and the Viewpoint Trail. You can also head south and pick up the Coire Loch Trail which will take you to another great viewpoint overlooking a lochan surrounded by trees.
You can cross the river on a bridge for even better views over the falls. See the google street view link below to see the area.
To extend your walking in the glen you can head to Plodda Falls where you'll find a spectacular 46 metre high waterfall plunging into the Abhainn Deabhag river.
There is also the Glen Affric walk which visits the River Affric before circuiting the beautiful Loch Affric. It's a stunning area with a series of lochs, mountains, towering pines and wildlife such as golden eagles, mountain hares and red deer to look out for. View Full Details>>
Doune Castle
2 miles (2.5 km)
Explore the grounds of this fascinating 14th century castle before enjoying a waterside stroll along the River Teith and the Ardoch Burn.  The Castle was the home of Robert Stewart, the 1st Duke of Albany. He was the ruler of Scotland, in all but name, from 1388 until in 1420.
The circular walk starts by the church in the centre of the village of Doune and heads to the castle which is only a short distance away. The castle includes a 100ft high gatehouse and battlements which you can climb for wonderful views over the River Teith and out towards the Menteith Hills and Ben Lomond. There is also an audio tour of the castle narrated by Monty Python's Terry Jones. The castle features in the film 'Monty Python and the Holy Grail'.
After leaving the castle you can follow the Ardoch Burn and the River Teith back towards the village. You could also continue along the Teith into the Wood of Doune to extend your walk. View Full Details>>
Drumpellier Country Park
2 miles (4 km)
Explore 500 acres of lowland heath, mixed woodlands, lochs and open grassland in this pretty country park located between Glasgow and Airdrie. You can follow the woodland paths to Lochend Loch and Woodend Loch before enjoying a stroll along the Monkland Canal which runs through the southern end of the park. The park also contains a Visitor Centre, Cafeteria, Peace Garden and Nature trails. 
National Cycle Network number 75 runs along the southern edge of the park and there is another cycle path running through the park up to the loch. The park is located just to the west of Coatbridge very near to Blairhill railway which is a good point of access. View Full Details>>
Dudhope Park
1 miles (1 km)
Enjoy peaceful stroll around the pretty gardens surrounding Dudhope Castle in Dundee. View Full Details>>
Duncryne Hill
1 miles (1.5 km)
This short climb takes you to the top of Duncryne hill near Gartocharn in the Loch Lomond and the Trossachs National Park. The hill is known as the 'Dumpling ' and stands at a modest height of 465 ft (142 m) giving wonderful views towards Loch Lomond. You can park by the roadside on Duncryne Road where you will find a gate and a good footpath leading through woodland to the hill. You follow the path to the hill summit where you will find a triangulation point. From here there are fabulous views over the Loch, its islands and the surrounding mountains of Ben Lomond and The Cobbler. View Full Details>>
Dunnottar Woods
2 miles (3 km)
These attractive woods in Stonehaven have miles of waymarked walking trails to try.
There's a parking area at the southern end of the woods by Glaslaw Bridge. From here you can pick up a nice path running along the Burn of Glaslaw. On the route you will pass follies and other structures of the Kennedy family, who once owned the woods. Look out for the old Shell House and Lady Kennedy's bath as you make your way through the site.
Dunnottar Wood is located just to the south of Stonehaven. To extend your walk you could follow Carron Water east to the coast and enjoy a walk along Stonehaven Bay.
About a mile to the south east you will find the splendid Dunnotar Castle. The 15th century ruined fortress sits on a rocky headland surrounded by steep cliffs. Dunnottar is best known as the place where the Honours of Scotland, the Scottish crown jewels, were hidden from Oliver Cromwell's invading army in the 17th century. It's an impressive sight and a great place to extend your outing. View Full Details>>
Duntulm Castle
1 miles (1 km)
Visit the fascinating ruins of this 14th century coastal castle and enjoy wonderful views of Tulm Bay on this walk in Trotternish. There is a parking area just off the A855 with a footpath leading to the castle ruins. The castle is surrounded by dramatic cliffs with wonderful views over Tulm Bay and Duntulm Bay. The ruins and surrounding scenery are quite striking and very photogenic. View Full Details>>
Eas a' Chual Aluinn
6 miles (10 km)
This walk takes you to the highest waterfall in Britain. It starts at a car park about 3 miles from the falls and follows a challenging footpath to the spectacular waterfall. The walk takes you past Loch na Gainmhich and a series of smaller lochs to the spectacular 658ft (200m) falls. From the high points on the walk there are wonderful views of Loch Glencoul, Loch Beag and the hills of Glas Bheinn and Quinag.
The falls are located a few miles south of Kylesku where you can catch also boat trips to the falls. View Full Details>>
Eglinton Country Park
4 miles (6 km)
This large country park in Kilwinning has nearly 1000 acres of parkland to explore on cycling and walking trails. There are peaceful woodland trails and delightful waterside paths running along Eglinton Loch and Lugton Water which runs through the southern end of the park. Other features in the park include the Eglinton Castle ruins, the walled garden and the pretty Clement Wilson gardens.
If you would like to continue your walk/cycle you can follow the Irvine and Kilwinning New Town Trail. The park has very good facilities with a Visitor Centre, cafe, children's play areas and bird watching facilities - look out for finches, Thrush, Pheasant, Grey Partridge, Tawny Owl, Kestrel, Sparrowhawk, Great Spotted Woodpecker, Skylark, Yellowhammer and Tree-creeper. View Full Details>>
Fairy Glen Skye
3 miles (5.5 km)
Visit this enchanting glen near Uig on this easy walk on Skye. Fairy Glen is a must see when visiting the Uig area.
The walk starts from the Uig Hotel and follows a winding country lane to the beautiful glen. It's about a 1.5 mile walk from the hotel to the prettiest areas of the glen.
In the glen you will find waterfalls and pretty pools surrounded by little hills. You can climb the hills and Castle Ewen (a tall rocky outcrop) for a lovely view over the area. It's a great place for photography and, if the weather is good, a picnic. Geologists will also love the interesting rock formations.
There are lots of little walking trails to try and interesting flora and fauna to look out for. For example you may see buzzards as you climb the hills. View Full Details>>
Fairy Pools Skye
5 miles (8 km)
This delightful walk visits a bubbling stream with a series of lovely pools and waterfalls. It's an exceptionally beautiful area and one of the highlights on the Isle of Skye. This circular walk takes you through the popular beauty spot with the option of continuing with a climb to Bealach a Mhaim. On the route look out for the wonderful underwater arch and the views of the surrounding mountains.
The walk starts from the Fairy Pools car park in Glen Brittle and heads east along the stream through Coire na Creiche. You then climb to Bealach a Mhaim, before descending back to the car park.
The full route includes quite a challenging climb with the high point around Bealach a Mhaim standing at almost 1300ft. You will be rewarded with fantastic views over Glen Brittle and the Glen Brittle Forest below.
The area is also great for wildlife spotting. Look out for red deer, rabbits and a variety of birds. These include meadow pipits, turnstones, common ringed plovers, grey herons, dunlins, and curlews.
Please note the car park is quite small (you can see it on the google street view link below). It's a popular place so it's a good idea to get there early to get a spot! It's also advisable to bring good walking shoes as there are stepping stones and boggy areas to cross. View Full Details>>
Falls of Bruar
2 miles (2.5 km)
This walk takes you through a lovely wooded gorge to the Falls of Bruar in Perthshire. There is a good sized car park at the House of Bruar which is located just to the south of the falls (you can see this on the street view link). You soon pick up the footpath taking you along Bruar Water and through pine woodland to the falls. Along the way you will find several deep black pools, stone bridges, viewpoints and picnic spots. It's a fairly steep climb but worth the effort as the falls are clear and beautiful. There are two main falls plus a series of smaller ones to enjoy. The falls were immortalised in an 18th century poem by Robert Burns named the 'The Humble Petition of Bruar Water to the Noble Duke of Atholl'. Since then they have been a popular tourist attraction. View Full Details>>
Falls of Clyde Nature Reserve
2 miles (4 km)
Enjoy woodlands, waterfalls and a walk along the River Clyde in this delightful nature reserve in Lanark. The falls comprise of Bonnington Linn, Corra Linn, Dundaff Linn, and the lower falls of Stonebyres Linn. Corra Linn is the highest, with a fall of 84 feet.  The Clyde Gorge is a haven for wildlife - look out for peregrine falcons, badgers, bats, roe deer, otters, kingfishers and over 100 species of bird. There's an excellent Visitor Centre with a lot of information on the falls and the animals that dwell there.
The Clyde Walkway long distance walk path runs through the reserve so you could pick this up and continue your walk along the River Clyde. Also nearby is Lanark Moor Country Park where you can enjoy a walk around Lanark Loch. View Full Details>>
Falls of Dochart
1 miles (2 km)
This short walk takes you from the town of Killin to the beautiful Falls of Dochart. You start in the town centre and follow a footpath through the town and along the River Dochart to the falls. It's a lovely setting with the white water crashing against rocks and flowing around the pretty Islands of Inchbuie. The river is surrounded by attractive woodland, with the lovely backdrop of the Highland Mountains. You can also visit the old watermill and cross the pretty little bridge over the river for even better views in both directions.
The Falls are located at the western end of Loch Tay so it's easy to extend your walk and visit the loch from Killin. The long distance Rob Roy Way walk also runs past the falls so you could pick this up to extend your outing. View Full Details>>
Falls of Falloch
1 miles (1 km)
Visit these beautiful 'hidden' waterfalls on this short walk in the Loch Lomond and the Trossachs National Park. The falls are located on the River Falloch in Glen Falloch, a few miles north of Loch Lomond. The walk starts from the car park just off the A82 and follows a path through woodland to the falls. It's a delightful beauty spot with picnic benches and views of the River Falloch. View Full Details>>
Falls of Foyer
2 miles (3.5 km)
Visit these wonderful waterfalls and enjoy woodland trails and views of Loch Ness. It's a very popular area for walkers with good footpaths taking you through attractive woodland to the spectacular 165 feet high falls. You can park in Upper Foyers and then follow a series of steps down to the gorge and the falls. There are two viewpoints where you can take in the full majesty of the falls and take some photos.
After enjoying the rushing water you can return the same way by climbing the steps up to the car park. You can extend your walk by heading through the forest to the loch and the pretty Foyers Bay. You can then enjoy a stroll along the shoreline of Loch Ness before crossing the River Foyers where it enters the loch. Follow the same path back to the car park to finish the walk. There is a nice tea shop in the village where you can enjoy refreshment after the steep stepped climb. There's tables outside where you can enjoy great views across the loch. See the street view link to see the area. View Full Details>>
Falls of Glomach
11 miles (17 km)
Visit the spectacular Falls of Glomach on this walk in Kintail. The falls are one of the highest in Britain, with a drop of 113 m (370 ft).
You begin at the car park at the National Trust for Scotland Morvich countryside centre and follow waterways to Dursduain Wood. Here you follow peaceful woodland footpaths through the forest before the final stretch to the falls which involves a steep climb.
It's a fabulous, challenging hike with wonderful views of the Kintail mountains and the awesome gorge and waterfall at the end of the climb. View Full Details>>
Falls of Leny
2 miles (4 km)
Visit these beautiful falls on this short walk from Callander in the Loch Lomond and the Trossachs National Park. You can follow a cycling and walking trail along a dismantled railway line from Callander to the falls. It's about a 2.5 mile walk along the Garbh Uisge river and the forestry of Queen Elizabeth Forest Park. It's a splendid short route with the rushing waters of the river and views of Ben Ledi and the other surrounding mountains.
You can extend your walk by continuing north and visiting Loch Lubnaig.
Just to the west of Callander there's another nice trail running along Loch Venachar and Loch Drunkie. View Full Details>>
Fife Coastal Path
115 miles (185 km)
This walk runs along the attractive Fife coast from Kincardine Bridge to Newburgh. View Full Details>>
Finlaystone Country Park
2 miles (3 km)
Enjoy way-marked walks through the parkland and woodland surrounding Finlaystone House in Inverclyde, Renfrewshire. There are 140 acres of woodland to explore with a variety of wildlife including roe deer, fox, grey squirrel, stoat, three species of bat and a large colony of herons. There are also 10 acres of gardens with sweeping lawns, sculptured hedges and a walled garden with tea room. The park is located next to the River Clyde, just to the east of Port Glasgow. View Full Details>>
Flanders Moss Nature Reserve
1 miles (1 km)
This delightful National Nature Reserve near Kippen has a 0.5 mile boardwalk trail to follow over the peat bogland. It's a fascinating and beautiful spot with sphagnum moss, heather, birches and cotton grass. Look out for a wide variety of wildlife including adders, lizards, snipe and stonechat. There is also a great viewing tower which you can climb for views over the reserve to the Trossachs. This short walk starts from the parking area just off the B822 north of Kippen and follows the boardwalk trail, visiting the viewing tower on the way. View Full Details>>
Forfar Loch Country Park
2 miles (4 km)
Follow the 2.5 mile trail around the beautiful Forfar Loch on this circular route in Angus. The loch is surrounded by woodland, grassland and some lovely countryside. Other attractions include pitch and putt, crazy golf and the Lochside Leisure Centre. View Full Details>>
Formartine and Buchan Way
53 miles (86 km)
A super off road cycling and walking trail through Aberdeenshire following a dismantled railway line. The route runs from Dyce to Fraserburgh with an optional section to Peterhead. Highlights on the route include Aden Country Park where you will find the Aberdeenshire Farming Museum, forest walks and a ruined country house. The path also passes the peaceful Pitfour Lake, the 13th century ruined abbey at Deer Abbey (see video), the Strichen White Horse and the ancient Strichen Stone Circle.
The route is waymarked with the letters F & BW on a red railway logo. View Full Details>>
Forth and Clyde Canal
35 miles (56 km)
Follow the towpath of the Forth and Clyde Canal from Bowling to Falkirk on this super cycling and walking route. The route follows National Cycle Network Routes 7 and 754 so is well signed throughout. At Falkirk you can link up with the Union Canal which will take you into Edinburgh. As such you can cross central Scotland from Glasgow to Edinburgh on traffic free canalside paths.
You start off at the Bowling Basin near to Bowling train station on the Glasgow suburban line. The path then heads through Clydebank and the outskirts of Glasgow, crossing the four-arched 120 metre long Kelvin Aqueduct and the Kelvin Walkway as you go. From the Aqueduct you continue to the town of Kirkintilloch passing Cadder, Bishopbriggs, a Roman Fort and the pretty Possil Loch on the way.
From Kirkintilloch you continue to the nearby town of Kilsyth, passing along the River Kelvin and Dumbreck Nature Reserve.
The final leg runs from Kilsyth to Falkirk, passing Bonnybridge and the Antonine Wall - a Roman turf and stone fortification bisecting Scotland. On the outskirts of Falkirk you'll come to the Falkirk Wheel - this rotating boat lift connects the Forth and Clyde Canal with the Union Canal lifting boats from the basin to the aqueduct 24 metres above. See the video below for a full description of this fascinating tourist attraction.
After the Falkirk Wheel you complete the trip by passing along the canal into Falkirk and finishing at Falkirk train station. View Full Details>>
Gartmorn Dam Country Park
3 miles (4.5 km)
This 370 acre Country Park and Nature Reserve is located less than two miles from Alloa and Clackmannan in Clackmannanshire. The centrepiece of the park is the 170 acre Gartmorn Dam reservoir which has a lovely waterside path and is surrounded by peaceful woodlands. The park is very good for wildlife watching - look out for woodpeckers, roe deer, hare and red squirrels in the woodland areas and various wildfowl on the reservoir. 
Other features in the park include an 18th century Ice House, the 19th century kitchen garden, a bird hide, picnic areas and a visitor centre.
If you'd like to continue your walk/cycle then the Dunfermline to Alloa path runs just to the south of the park. It follows National Cycle Network route 764 and the trackbed of a disused railway line from Dunfermline to Alloa via Clackmannan and Carnock. View Full Details>>
Glasgow to Edinburgh
66 miles (106 km)
This is the complete route from Glasgow to Edinburgh along the Forth and Clyde Canal and the Union Canal. The route follows National Cycle Network Routes 7, 75 and 754 so is well signed throughout. It follows the towpath of these two major canals and is traffic free for the duration.
You start at the Bowling Basin and head through Clydebank, Kirkintilloch, Falkirk and Linlithgow to the finish point in the centre of Edinburgh.
There's beautiful countryside, nature reserves, country parks, rivers and spectacular aqueducts to enjoy as you make your way across central Scotland. View Full Details>>
Glen Affric
11 miles (18 km)
Explore this beautiful National Nature Reserve in the Scottish Highlands on this circular walk around Loch Affric. It's a stunning area with lochs, rivers, mountains, pine forest and lots of wildlife to look out for. Keep your eyes peeled for golden eagles, mountain hares and red deer as you make your way through the reserve.
The walk starts from the River Affric car park at the eastern end of the loch. The area is managed by the forestry commission who have devised the River Affric walking trail which runs south from the car park on well laid out paths. The short trail gives great views of the rushing waters of the river and Loch Beinn a Mheadhoi.
The route then follows the Loch Affric Circuit around the Loch Affric. It's a challenging 11 mile path which climbs high above the loch giving wonderful views over the glen. Along the way you'll pass a series of smaller lochs and majestic towering pine forest. There's also fine views of the mountains of Mullach Fraoch-Choire and Mam Sodhail.
To extend your walking in the glen you can head to Plodda Falls where you'll find a spectacular 46 metre high waterfall plunging into the Abhainn Deabhag river.
You can also try the Dog Falls Trail at the north eastern end of Loch Beinn a' Mheadhain. The lovely waymarked trail takes you along a series of waterfalls to a fabulous viewpoint overlooking the loch. View Full Details>>
Glen Etive
11 miles (18 km)
This is a fairly flat walk or cycle through the beautiful Glen Etive in the Scottish Highlands. The route runs along a long country lane, following the River Etive through the Glen to Loch Etive. It's a special area with the river dotted with pretty waterfalls and surrounded by the striking peaks of Buachaille Etive Mor. Look out for red deer as you make your way through this stunning glen.
The route starts from a parking area on the A82 near the King's House Hotel in Glencoe, Argyll. You then pick up the narrow country lane and follow it through the Glen, passing attractive woodland and the lovely Lochan Urr before finishing at Loch Etive.
The area also featured in the Bond film Skyfall. You can extend your walk by climbing the wonderful Buachaille Etive Mor ridge. View Full Details>>
Glen Finglas
11 miles (18 km)
Enjoy a walk along Glen Finglas Reservoir and Finglas Water on this lovely walk in the Trossachs. The glen consists of miles of attractive woodland trails, open heathland, rushing streams, waterfalls and challenging hill climbs. There's lots of wildlife to look out for including red deer, golden eagles and black grouse.
You can park at the Glen Finglas car park to start your walk. From here you can pick up the waymarked trail to the reservoir. It follows the River Turk north before heading along the eastern side of the lake to Finglas Water.
To extend your walk you can climb further into Glen Meann on the Mell trail. The circular trail runs for 15 miles and is suitable for mountain bikes and walkers.
The cycling and walking trail along Loch Venachar and Loch Drunkie is also just to the south of the Glen.
If you head west then you can visit Loch Achray and Loch Katrine. View Full Details>>
Glen Orchy
14 miles (23 km)
This large area of woodland in Argyll and Bute has miles of cycling and walking trails to follow. There's also a series of impressive waterfalls, streams and rivers to enjoy.
You can start your outing from the car park next to the Eas Urchaidh waterfall on the River Orchy. Cross the bridge over the river to enter the woodland and pick up the trails. They run through the woods to the village of Bridge of Orchy where you can cross the river and follow country lanes along the river and back to the car park. Here you can get great views of the surrounding hills.
To extend your walk you can pick up the West Highland Way at Bridge of Orchy and follow it to the nearby Loch Tulla.
If you are coming by public transport then you could also start the route from the train station at Bridge of Orchy. View Full Details>>
Glencoe Lochan Trail
2 miles (2.5 km)
This lovely, waymarked trail takes you around Lochan in Glencoe. The walk follows well defined footpaths through a delightful forest of North American trees planted by Lord Strathcona in the 1890s – he hoped they would comfort his homesick Canadian wife. The path also runs alongside the tranquil loch with the Glencoe mountains making a truly marvellous backdrop. It's a wonderful area with the beautiful Loch Leven also right next to the trail.
The walk is located just to the east of the village of Glencoe. You could start from there or park at car park at the south western end of Lochan.
If you're looking for a more challenging walk in the area you could try the Pap of Glencoe walk which starts at the same car park as the Lochan Trail. View Full Details>>
Glenfinnan Viaduct
2 miles (3.5 km)
Visit the Glenfinnan Viaduct viewpoint and enjoy wonderful views over Loch Shiel, on this wonderful circular walk in the Scottish Highlands. It's a fabulous piece of architecture with the beautiful mountains making a wonderful backdrop.  The viaduct is the longest concrete railway bridge in Scotland at 416 yards (380 m), and crosses the River Finnan at a height of 100 feet (30 m). The best time to go is in the summer when you can see the Jacobite steam train running from Glenfinnan to Fort William and Mallaig. The viaduct featured in four of the Harry Potter film series with the Hogwarts Express passing along the same route.
The walk starts from the car park on the Glenfinnan Pier Road, just to the north of the River Finnan. From here you can pick up a footpath heading east towards the viaduct. A path then climbs above the viaduct on the northern side of the railway line, before descending through woodland and returning to the car park. You can then cross the river and visit the Glenfinnan Monument. The 18 m (60 ft) monument, sits at the head of the loch. It commemorates the Jacobite Rising of 1745, which began here when Prince Charles Edward Stuart ('Bonnie Prince Charlie') raised his standard on the shores of Loch Shiel. You can climb to the top of the monument and then head to the visitor centre where you can learn about the history of the area.
The first part of the walk uses a section of the Cape Wrath Trail. You can follow the trail north along the River Finnan and through Glen Finnan to extend your walking in the area.
You can also head to Polloch and enjoy a nice walk along the River Polloch to the loch and surrounding woodland. View Full Details>>
Gleniffer Braes Country Park
5 miles (8 km)
Explore 480 acres of woodland, farmland and moorland in this country park near Paisley. There are a number of way-marked walking and cycling paths running through the park. You can also enjoy fabulous views of Paisley, the Lower Clyde Valley and Ben Lomond. If you head to the eastern end of the park you will find Gleniffer Burn, waterfalls near Braemount, the Glenburn Reservoir and Thornley Dam. Also of interest is the 50 ft deep Gleniffer Gorge on the Tannahill walkway and the Craigielinn waterfall where icicles can be seen hanging in the winter months.
Gleniffer Braes is located just to the south of Paisley, about 7 miles west of Glasgow. View Full Details>>
Glenmore Forest Park
6 miles (9 km)
This forest in the Cairngorms National Park has miles of fantastic cycling and walking trails to enjoy. This circular route starts at the excellent visitor centre and follows cycle and walking trails into the forest and alongside the lovely Loch Morlich. The loch has a pretty beach perfect for relaxing on after your ride/walk, while the visitor centre has a great cafe with refreshments. There's also a wide variety of wildlife to look out for including Scottish Crossbill, Crested Tit, Capercaillie and Red Deer. The magnificent Cairngorms mountains make a wonderful backdrop for the route.
From the nearby town of Aviemore you could pick up the excellent Speyside Way for more cycling and walking in the area. View Full Details>>
Goatfell
7 miles (10.5 km)
Climb to the high point on the Isle of Arran and enjoy wonderful views over the surrounding area on this challenging walk.
The walk starts from the Cladach  car park near Brodick Castle. You can reach Brodick by catching the ferry from Ardrossan Harbour. Trains run to Ardrossan Harbour from Glasgow and take about 45 minutes so the walk is quite accessible if you are coming without a car from the city.
From Brodick the route ascends on a good path through woodland and heather moorland. At the 874 m (2,867 ft) summit there are wide ranging views with the Arran peaks, the Mull of Kintyre, the Clyde Estuary and Ireland all visible on a clear day. You descend on the same path with great views of Brodick Bay as you go.
If you'd like to continue your walking in the area then you could explore the lovely Brodick Castle Country Park which has lots of good walking trails to try. View Full Details>>
Gordon Way
11 miles (18 km)
Explore the Bennachie range in Aberdeenshire on this challenging walk. The route starts at the Bennachie Centre and heads west through Bennachie Forest, past Oxen Craig (the highest of the range) to Suie in the west. The views from the Bennachie ridge are stunning.
The walk is waymarked with a black and white logo.
To climb to the two highest points in the range try our Bennachie Circular Walk which starts from the visitor centre. View Full Details>>
Great Glen Way
73 miles (117 km)
Follow the Great Glen, running from Fort William in the west to Inverness in the east. The route is suitable for walkers and cyclists with a mountain bike or robust hybrid.
The stunning trail follows the Caledonian Canal and the shores of Loch Lochy, Loch Oich and Loch Ness with the mountains of the Ben Nevis range making a splendid backdrop. The route also passes Fort Augustus and includes several woodland sections, most notably through Creag nan Eun Forest. The final section along the River Ness to the finish point at Inverness Castle is also noteworthy.
The route is waymarked with a black hexagon thistle. View Full Details>>
Grey Mare's Tail
2 miles (4 km)
This walk takes you to the wonderful Grey Mare's Tail waterfall and then on to Loch Skeen, in the Moffat hills. The area is run by the National Trust for Scotland so there are very good paths taking you through the nature reserve.
The walk starts at the Grey Mare's Tail car park near to the ranger's trailer where you can pick up information leaflets and have a look at a Peregrine Falcon's nest on a CCTV link. You then climb to the waterfall viewpoint, passing the gorge of the Tail Burn on the way. The falls are a spectacular sight, being the fifth highest in Britain and dropping 60m (200ft) into a gorge. The path continues along the Tail Burn to Hog's Well and Loch Skeen. Located at over 500m above sea level, the loch is the highest natural loch in the Southern Uplands. Overlooking the tranquil waters of the loch is the 821m high White Coomb hill. It's a truly beautfiul spot and well worth the extra climb from the waterfall viewpoint.
The area is also excellent for wildlife. Look out for peregrine falcons, osprey, mountain hare and wild goats.
If you would like to continue your walking in the area you could pick up the Southern Upland Way which runs a few miles to the south of the waterfall. View Full Details>>
Haddo Country Park
5 miles (8.5 km)
Explore the beautiful estate of Haddo House on this lovely walk in Aberdeenshire. A number of footpaths will take you around the 100 hectare grounds where you will find a formal terrace garden, lakes, monuments, woodland and a deer park. View Full Details>>
Harlaw Reservoir
2 miles (3 km)
This easy walk visits Harlaw Reservoir, near Edinburgh. The site is located near Balerno, about 8 miles south-west of the city centre. It's a lovely, peaceful area with nice views of the surrounding Pentland Hills.
The reservoir has a nice 2 mile footpath running around the perimiter. You can park at the visitor centre car park at the northern end of the water. From here it is a short stroll to the footpath which runs through the waterside woodland. You can extend the walk by heading along the footpath to the adjacent Threipmuir Reservoir.
To continue your exercise, simply head to Balermo and pick up the Water of Leith Walkway. It's a great way to explore the city on a well surfaced cycling and walking trail.
If you'd like to continue your reservoir walking then you could head towards Livingston and visit Cobbinshaw Reservoir where there's some lovely views and wildfowl to look out for. View Full Details>>
Haughton Country Park
2 miles (3 km)
Enjoy a short stroll around the pretty Haughton Country Park in Alford, Aberdeenshire. Highlights in the park include a sequence of peaceful woodland trails and a lovely riverside walking path along the River Don which runs along the north eastern edge of the park. This area also contains a wildflower meadow and the grand Haughton House mansion. There are also wide grassy lawns perfect for a picnic.
The park is located about twenty five miles west of the City of Aberdeen. Just to the south of the park is the Alford Valley Narrow Gauge Railway where you can catch a steam train on the first Sunday of each month. View Full Details>>
Hirsel Estate
4 miles (6.5 km)
Enjoy an easy walk around the Hirsel Estate and country park in Coldstream. In the park you will find the lovely Hirsel Lake which is a great place for bird watching. Look out for Herons, Kingfishers, Ducks, Geese and Reed Bunting from the bird hide. The walk also visits the adjacent Dunglass Wood with miles of peaceful waymarked woodland trails. You'll also cross the pretty Leet Water and enjoy views of the surrounding countryside. View Full Details>>
Inchcailloch Island
2 miles (3 km)
Follow the lovely nature trail around this small island on Loch Lomond. You can catch the ferry to Inchcailloch Island from Balmaha then pick up the round the island footpath on pleasant woodland trails. On the way you can do the short climb to the island summit where there are fabulous views across the loch to Ben Lomond. At the south western end of the island you will also find Port Bawn with its little beach, picnic tables and jetty. View Full Details>>
Inchmahome Priory
1 miles (1 km)
Enjoy a stroll around Inchmahome Island on Lake Mentieth and explore the fascinating Inchmahome Priory. You can catch a boat to the island from the Port of Mentieth in the summer months. It's a special place where you can enjoy a stroll around the 13th century ruins of the priory before heading into the surrounding woodland. The ruins include cloister buildings, a church and a chapter house with a collection of stone memorials, including one of a 13th-century couple in a loving embrace. There's also a variety of wildlife to look out for and fine views across the lake to the other islands. Inchmahome Priory is located just a few miles east of Aberfoyle.
The island has a fascinating history too. In the 16th century Mary Queen of Scots was brought to Inchmahome for her safety, when an English invasion looked likely.
If you would like to extend your outing then you could try the Loch Venachar and Loch Drunkie in Queen Elizabeth Forest Park. View Full Details>>
Inversnaid Falls
1 miles (2 km)
Visit these beautiful falls next to Loch Lomond on this short walk. The route starts at the Inversnaid Hotel before a short stroll takes you to the falls on Arklet Water. You can then continue your walk by climbing through the surrounding woodland and heading along the loch using the West Highland Way. You could also extend your walk by visiting the RSPB Inversnaid Nature Trail where you can look out for a variety of wildlife. View Full Details>>
Inversnaid Nature Trail
1 miles (2 km)
Follow the lovely nature trail in this RSPB reserve by Loch Lomond on this short walk. The route starts at the Inversnaid Hotel and follows the West Highland Way along the loch before climbing to oak woodland and open moorland where there are fabulous views. Look out for pied flycatchers, buzzards and woodpeckers on the way.
If you would like to extend your walk you could continue along the West Highland Way in either direction. You could also the beautiful Inversnaid Falls which are a short stroll from the start of this route. View Full Details>>
John Buchan Way
14 miles (23 km)
A walk through the Scottish borders named after John Buchan, the author of The Thirty-Nine Steps, who lived in the area. The walk runs from Broughton to Peebles and passes the Broughton Hills, Stobo Castle, The Glack and Cademuir Hill. There are also regular views of the River Tweed to enjoy on this beautiful walk.
The route is waymarked with a JBW logo. View Full Details>>
John Muir Country Park
4 miles (6 km)
Explore this beautiful section of the East Lothian coastline in this country park in Dunbar. View Full Details>>
John Muir Way
45 miles (72 km)
Follow the John Muir Way along the East Lothian Coast on this walk named after the father of the environment movement, John Muir. Muir grew up in Dunbar before emigrating to the USA where he established America's National Parks (video below).
The walk is often completed in 5 sections:

Fisherrow (Musselburgh) to Cockenzie
Cockenzie to Aberlady
Aberlady to North Berwick
North Berwick to Dunbar
Dunbar to Dunglass

You will pass sandy beaches, cliffs, dunes and rolling lowland all to the backdrop of the Lammermuir Hills. The route also passes by rivers, woodland and waterfalls. Wildlife lovers should look out for a variety of seabirds such as gannets, terns and curlew. The walk also takes you through the delightful John Muir Country Park. Here you can explore the Dunbar Castle ruins, the Peffer Burn, a Cliff Top Trail with fine views of the sea and the historic Bass Rock, the long sandy sweep of Belhaven Bay and the River Tyne estuary(video below).
Named signs serve as waymarks for the route View Full Details>>
Kelvin Walkway
9 miles (14 km)
This walk follows the River Kelvin from Milngavie to the Glasgow Heliport on the River Clyde. The walk was created to form a 'green link' from the countryside to the parks, museums, galleries and historical/cultural landmarks in Glasgow. The walk runs through Kelvinside, Kelvingrove Park and Yorkhill with fine views of Glasgow University.
The walk links with the Forth and Clyde Canal at the Kelvin Aqueduct so you could enjoy a canalside stroll here too.
At the start of the route there are nice walks to be found around Milngavie Reservoir and Mugdock Country Park. View Full Details>>
Kinnoull Hill Woodland Park
5 miles (7.5 km)
Follow numerous, peaceful woodland trails through this lovely park in Perth. From Kinnoull Hill there are fabulous views of the River Tay and the surrounding countryside.
The park contains an Arboretum with a number of magnificent trees including large exotic conifers and Wellingtoniae.
Also look out for the fine wooden animal sculptures that dot the pathways through the woodland and the Bronze Age Fort on Deuchny Hill.
The route below starts at the car park at Corsiehill and takes you up Kinnoull Hill to the Kinnoull Tower. From the 222 metre high point there are some magnificent views of the Tay Estuary toward Dundee and Fife, the Ochils, Ben Vorlich and Ben More, the Grampians, Ben Lawers, Schiehallion and the Lochnagar massif. The route then takes you onto Deuchny Wood, before returning to the start point on woodland paths.
If you are on a bike you can head to the Deuchny Hill where there is a mountain bike park. Deuchny Wood also has a number of trails perfect for some off road cycling.
The park is located less than a mile east of the city centre of Perth, just over the bridge across the River Tay. View Full Details>>
Kintyre Way
89 miles (144 km)
This walk runs from Tarbert at the north end of the Kintyre peninsula, to Dunaverty in the south. You will discover hidden coves, deserted beaches and tiny fishing communities on this beautiful walk through Argyll & Bute. There are stunning views of the Isle of Jura, the Isle of Arran and the nearby Isle of Gigha. There are also fabulous long coastal sections and lochside walks around Loch Ciaran and Lussa Loch.
Most of the route is waymarked by blue posts with the Kintyre Way logo on them. View Full Details>>
Knapdale Forest
3 miles (5 km)
Enjoy miles of cycling and walking trails in this expansive forest in Argyll and Bute. It's a great place for outdoor exercise with a series of pretty lochs, waterfalls, woodland trails and lots of wildlife to look out for.
This walking route starts at the Barnluasgan car park and takes you around Loch Coille-Bharr. The car park also gives access to a number of other good cycling and walking trails. You can visit Barnluasgan and Dubh Loch where you can look out for beavers, ospreys, eagles and red squirrels.
The whole of this route is designed for walkers but if you follow the western edge of the loch you can pick up a great cycling trail which will take you to Caol Scotnish and the wonderful Loch Sween.
To extend your outing head north and pick up the towpath of the Crinan Canal. You can follow the canal all the way to Loch Fyne with great views of the surrounding hills and countryside. View Full Details>>
Lanark Moor Country Park
1 miles (2 km)
Enjoy a lovely walk on the lochside path in this country park in Lanark. The loch is surrounded by some truly beautiful countryside and in the summer you can hire bumper boats. There's also a putting green, a picnic area and play park so it's a nice day out for families.
The park is about 1 mile from Lanark train station and has on site parking.
If you would like to continue your walk you could head to the nearby Falls of Clyde Nature Reserve where you can enjoy woodlands, waterfalls and a walk along the River Clyde. View Full Details>>
Leith Hall Gardens
2 miles (2.5 km)
Explore the mixed woodland and open parkland surrounding the 17th century Leith Hall in Aberdeenshire. There are a number of walking trails to following including the Pond Walk, the Kirkhill Trail, the Craigfall Trail and the Village Linking Path. View Full Details>>
Linlithgow Loch
2 miles (3.5 km)
Enjoy an easy waterside stroll around Linlithgow Loch. The walk takes you past the ruins of Linlithgow Palace and the parkland surrounding it (known as the peel). The palace has a magnificent hall, a beautiful fountain, a courtyard and a number of wonderful sculptures.
The loch is a haven for wildfowl - look out for great crested grebes and little grebes, coots, moorhens, tufted duck and mallard. For cyclists there are some paths around the peel where bikes are allowed.
If you would like to continue your walk you could follow the Union Canal from Linlithgow to the nearby Muiravonside Country Park. Beecraigs Country Park which has miles of woodland cycling and walking trails. View Full Details>>
Linn of Dee
7 miles (10.5 km)
This walk visits the beautiful 300-metre natural rock gorge at the Linn of Dee in the Cairngorms. The walk starts at the Linn of Dee car park (postcode below is approximate) and takes you through woodland to the bridge over the River Dee. The Dee is a popular salmon river with a ladder by the waterfall where the fish have the chance to swim upstream to spawn. It's a lovely spot with the rushing water, pine woodland, the old stone bridge and the rocky gorge. The walk then heads north through Glen Lui along Lui Water to Derry Lodge. This Victorian building was used as a base for shooting parties but is now disused. You can then continue along the pretty Derry Burn with lovely woodland trails and fabulous views of the Cairngorm mountains. The footpaths for most of the walk are very good.
You can continue your walking in this beautiful area by heading a few miles along the road to the east where you will find the splendid Linn of Quoich. View Full Details>>
Linn of Quoich
3 miles (5 km)
Enjoy riverside walking, beautiful waterfalls and peaceful woodland trails on this walk through Glen Quoich in the Cairngorms.
The walk starts at the Linn of Quoich parking area and follows Quoich Water to the waterfalls which were popular with Queen Victoria. On the walk you will pass an old building which was Queen Victoria's tearoom. The river is surrounded by attractive Scots pines and there is the wonderful backdrop of the Cairngorm Mountains to enjoy. You will also pass the Punch Bowl, a round carved hole that has formed over the centuries by the pounding water.
You can continue your walking in the area by heading to the Linn of Dee which is only a few miles along the road to the west. View Full Details>>
Linn Park
2 miles (2.5 km)
At 200 acres, Linn Park is the second largest park in the city of Glasgow. There are lovely woodland and riverside walks and the park is also suitable for cyclists - please take care on certain sections and on loose fill paths.
Linn Park consists of a variety of habitats including grassland, scrub land, deciduous and coniferous woodland and riverbank. Highlights in the park include the beautiful waterfall on the river and the 19th century Linn House. There is also an adventure playground for the children and an 18 hole golf course. The park rises to a height of 85 metres so there are lovely views from the high points. View Full Details>>
Loch an Eilein
4 miles (6.5 km)
This popular circular walk in the Cairngorms takes you around the beautiful Loch an Eilein and the smaller Loch Gamhna. It's a beautiful and tranquil location with the still waters surrounded by stunning hills and mountains. The undulating footpaths around the lochs are generally very good and not challenging. There are sections near to the water and several delightful woodland trails through the surrounding Rothiemurchus Forest. Also of interest is the unusual ruined island castle and the visitor centre.
Parking is available at the northern end of the loch or you can catch the train to Aviemore which is a few miles north of the loch. If you're on a bike you can cycle from Aviemore train station along National Cycle Route 7 and a country lane near the Loch An Eilein Pottery to reach the loch. View Full Details>>
Loch Ard
4 miles (6 km)
Enjoy a walk or cycle along the beautiful Loch Ard, near Aberfoyle in the Loch Lomond and the Trossachs National Park.
This circular route starts in the car park at the eastern end of the loch and takes you along the loch and through the surrounding woodland on good paths. On the way there are lovely view points with picnic benches where you can sit and admire the view over Loch Ard to the forests and surrounding hills. The route also passes a number of interesting sculptures with riddles and the pretty Lochan Ghleannain. You can easily extend your outing by continuing west along the miles of cycle and walking trails in the Loch Ard Forest. The Forestry Commision have created a number of fine waymarked trails to try including the Ben Lomond Viewpoint Trail and the Loch Ard Sculpture Trail.
There are also great cycling and walking trails to Loch Katrine, Loch Venachar and Loch Drunkie. View Full Details>>
Loch Arkaig
4 miles (6 km)
This walk takes you along Loch Arkaig and the adjacent pine forest in Lochaber. You can start the walk from the car park at Eas Chia-aig falls at the eastern end of the loch. Then head west across the River Arkaig and into the attractive woodland. It's a good track which leads to the Inver mallie bothy where there are great views across the loch. It's a very peaceful area with splendid views of the surrounding mountains.
You can continue your walking by heading to the nearby Loch Lochy where you can follow the waterside cycling and walking trail along the Great Glen Way. It's a great route and includes more nice woodland trails through the Clunes Forest. View Full Details>>
Loch Arklet
10 miles (16 km)
This walk takes you through the lovely Glen Arklet in the Loch Lomond and the Trossachs National Park. On the way you will enjoy great views of Loch Arklet and pass the pretty Inversnaid Falls on Arklet Water.
The route starts at the Inversnaid Hotel on the banks of Loch Lomond, before a short stroll takes you to the lovely Inversnaid falls on Arklet Water. You continue by climbing through the surrounding woodland along Arklet Water to Loch Arklet. There are splendid views back towards Loch Lomond. The path continues above Loch Arklet through Glen Arklet, before finishing at the pier on Loch Katrine. You could extend your walk by continuing along the super lochside path at Loch Katrine or head back to Inversnaid on the same path. View Full Details>>
Loch Awe and Kilchurn Castle
1 miles (2 km)
Visit this fascinating ruined ruined 15th and 17th century castle and enjoy wonderful views over Loch Awe. There is a good walking track running from a parking area on the A85 to the castle. It's a lovely flat path with super views of the castle and the loch for the whole way. At the castle you can explore the tower house and courtyard before climbing the keep for wonderful views over Loch Awe. There is also a jetty over the water where there are great views back to the castle. You can return on the same path or along grassy paths by the loch if it is not too wet. View Full Details>>
Loch Doon
6 miles (10 km)
This beautiful loch in Ayrshire includes a ruined castle, forest trails and stunning scenery.
This walk starts at the car park next Loch Doon Castle which dates from the 14th century. It used to reside on an island in the middle of the loch but was moved in the 1930s to its present location, stone by stone. Around here you can pick up the Craiglea Trail which climbs to a nice viewpoint above the loch.
This route follows Carrick Forest Drive west to Loch Riewar. There's woodland trails branching of the drive with lovely views of the waterways running just to the south of the track. You'll pass Whitespout Linn Waterfall and Loch Gower before coming to Loch Riecawr. You could extend the walk by continuing along Balloch Lane to Loch Bradan. Around here there's more great cycling and walking trails through the Galloway Forest Park. View Full Details>>
Loch Garten
2 miles (4 km)
This walk takes you around the beautiful Loch Garten RSPB Nature Reserve and also visits the nearby Loch Mallachie in the Cairngorms.
You start at the Loch Garten Osprey Centre at the north eastern side of the loch. Here you can observe the birds nesting in the Caledonian pineforest, visit the excellent visitor centre and view the birds on the live CCTV camera. There are a number of splendid nature trails to follow through the forest and along the pretty loch. Look out for wildlife which includes red squirrels, dragonflies, crested tits and, in early spring, the capercaillie. The walk continues on woodland trails to the smaller, but still delightful, Loch Mallachie. It's a glorious area with the Cairngorms mountains making a splendid backdrop.
The Speyside Way passes nearby so you can pick this up if you would like to extend your walk.
You could also head east into the expansive Abernethy Forest where there are miles of trails to follow. The woods include the River Nethy and a series of pretty lochs and streams. View Full Details>>
Loch Katrine
13 miles (21 km)
This super cycle and walking route takes you on the lochside path around Loch Katrine in the Loch Lomond and the Trossachs National Park. You start off at the Trossachs Pier and Visitor centre at the south eastern end of the loch where cycle hire is available. You then pick up the excellent tarmac path which starts off fairly flat but does have some climbs along the way. There are great views over the loch and to the surrounding hills and mountains. You'll also pass Glengyle House, the birthplace of Robert Roy MacGregor, the Scottish outlaw and folk hero.
The path runs for about 13 miles through woodland and countryside to Stronachlachar on the western side of the loch. Here you can catch the ferry back to Trossachs Pier or if you'd like to extend your outing head to the nearby Loch Arklet or Loch Ard. There's also another great cycling and walking trail along Loch Venachar and Loch Drunkie.
Just to the east you will find Glen Finglas where you can enjoy a waymarked walk to the Glen's rivers, streams, waterfalls and reservoir.
The climb to Ben Venue also starts from close to Loch Katrine. It's a popular walk with great views back down to the loch. View Full Details>>
Loch Kinord
3 miles (5.5 km)
Enjoy an easy circular walk around this delightful loch and nature reserve in the Cairngorms. There is a waymarked trail taking you through the woodland and along the loch situated in the Muir of Dinnet National Nature Reserve. The reserve is a wonderful place for flora and fauna with otters, goldeneye ducks, migrating geese and other wildfowl to look out for. There are also lots of interesting plants around the water including water lobelia, quillwort and shoreweed. View Full Details>>
Loch Lee
10 miles (16 km)
This walk visits Loch Lee and then climbs to the stunning Falls of Unich and the Falls of Damff. The walk starts at the parking area at Invermark and follows a footpath along the Water of Lee to the loch, passing the 18th century Invermark Castle on the way. The path continues along the northern end of the Loch before climbing through the beautiful Glen Lee to the Falls of Unich and the Falls of Damff. It's a stunning area with wonderful views of Glen Esk and the surrounding hills and mountains. View Full Details>>
Loch Lochy
11 miles (18 km)
Enjoy a waterside cycle or walk along the magnificent Loch Lochy on this route in the Scottish Highlands. On the northern/western side of the loch there is an excellent traffic free cycle and walking trail running along the Great Glen Way. You can park at the little Hamlet of Clunes and then pick up the waterside trail. The trail runs through the woodland of Clunes Forest with the option of extending your walk in the woods.
To extend your exercise you could continue north east along the Great Glen Way and visit Loch Oich and the Caledonian Canal. At Loch Oich you'll find a great circular cycling and walking trail which explores the woods above the loch.
You could also climb to the munros which rise above the loch. Sron a Choire Ghairbh and Meall na Teanga are just to the west of the path and provide wonderful views over the area.
Just a mile to the west of the car park at the start of this route you will find the more peaceful Loch Arkaig with its lovely pine forest. View Full Details>>
Loch Lubnaig
9 miles (15 km)
This cycling and walking route follows National Cycle Route 7 from Callander to Strathyre along Loch Lubnaig. It's a great traffic free path, running for just over 9 miles along the Garbh Uisge river before heading through the woodland of Queen Elizabeth Forest Park alongside the loch. The route finishes at the little village of Strathyre at the northern end of the water.
It's a lovely area with the beautiful loch surrounded by attractive forestry and the mountains of the Trossachs. You'll also pass the wonderful Falls of Leny at the Callander end of the loch.
The loch is popular with fishermen while canoes can be rented at the north end. Car parks are available at the southern end of the water.
It's easy to extend your cycling and walking in this beautiful area. You could head a few miles west of Callander and visit Loch Venachar and Loch Drunkie.
.
If you are looking for a more challenging walk then you could climb to Ben Ledi for fabulous views back down to the loch. View Full Details>>
Loch Morlich
4 miles (6 km)
Enjoy an easy circular walk around this delightful lake in the Cairngorms. There is a good footpath running all the way around the water and through the surrounding forest. It's a popular, waymarked walk with ample parking at the visitor centre located at the north eastern end of the lake. There's much to enjoy with a beautiful, long beach, peaceful woodland trails and the wonderful backdrop of the Cairngorms mountains.
You can extend your walk by further exploring the surrounding Glenmore Forest Park. View Full Details>>
Loch Muick
8 miles (13 km)
Enjoy a waterside walk around the beautiful Loch Muick on this super walk in the Cairngorms. There's a good circular track around the loch with the option of visiting the lovely Glas Allt Shiel waterfall at the western end.
The walk starts at the Balmoral Estate visitor centre (near the car park) and heads towards the loch on a good track. You'll cross the River Muick and pass through woodland and countryside before arriving at the loch. The lochside path then takes you to Glas-allt Shiel house, a former country retreat of Queen Victoria. Here you have the option of climbing up to see the Glas Allt Shiel waterfalls. You continue round the loch, crossing pretty burns and passing through old birch woodland as you go. It's a very picturesque area with hills surrounding the loch and a variety of wildlife too. Look out for red squirrel, red deer, oyster catchers, salmon and trout as you make your way round the loch.
If you would like to extend your walking in this area then you could head a few miles south to the Corrie Fee Nature Reserve. Here you'll find more excellent walking trails, a large waterfall and rare plants and flowers. View Full Details>>
Loch Ness
12 miles (19 km)
This cycling and walking route follows cycle tracks and the Great Glen Way from Invermoriston to Drumnadrochit. The track runs through Creag Nan Eun Forest with splendid views of Loch Ness as you go. View Full Details>>
Loch Oich
10 miles (16 km)
Enjoy a circular cycle or walk around Loch Oich in the Scottish Highlands. On the western side of the loch you follow challenging woodland trails through the forest above the loch in Invergarry. On the eastern side you can follow a flatter, waterside trail along the Great Glen Way. Good start points for the route are at the villages of Invergarry or Aberchalder. You could also start from the Forestry Commission car park at the southern end of the loch.
Along the route you will pass the River Garry and the ruins of Invergarry Castle. There's also attractive woodland and great views of the surrounding hills.
You can extend the route by continuing along the Great Glen Way and the Caledonian Canal to the nearby Loch Lochy. Here you'll find a great traffic free cycle and walking trail running along the huge loch. View Full Details>>
Loch Shiel
2 miles (3.5 km)
Enjoy a walk to the beautiful Loch Shiel from Polloch on this delightful walk. The walk begins at the car park at Polloch and takes you along the River Polloch to the lochside on peaceful woodland footpaths. It's a beautiful, peaceful place with the surrounding mountains making a wonderful backdrop.
Loch shiel is located  20 km (12.4 miles) west of Fort William in Lochaber.
If you head to the north eastern end of the loch you can visit the magnificent Glenfinnan Viaduct and the Glenfinnan Monument. The monument, sits at the head of the loch, commemorating the Jacobite Rising of 1745, which began here when'Bonnie Prince Charlie' raised his standard on the shores of Loch Shiel. View Full Details>>
Loch Tay
2 miles (4 km)
Enjoy a short walk to Loch Tay from the town of Killin in the Loch Lomond and the Trossachs National Park. The walk starts at the parking area in Killin and crosses the River Lochay on an old railway bridge. You continue along the now disused railway line through woodland to the loch. From here you can enjoy pretty little beaches and wonderful views across the loch to the surrounding hills and mountains. You can return to the car park or extend your walk by heading along the River Dochart to the beautiful Falls of Dochart which is a short walk away. The Rob Roy Way also passes through Killin so you could also extend your outing on this long distance footpath. View Full Details>>
Loch Torridon
1 miles (1.5 km)
This short circular walk provides great views over Loch Torridon in the Torridon Hills. The walk starts from the Torridon Inn car park and takes you through woodland trails to the shoreline. Here you can enjoy the views across the loch to the surrounding mountains of Beinn Alligin and Eilean Chasgaig. It's a great place for wildlife with herons, oystercatchers and otters to look out for. View Full Details>>
Loch Venachar and Loch Drunkie
19 miles (30 km)
This route in Queen Elizabeth Forest Park follows National Cycle Network Route 7 through the Achray Forest to two beautiful lochs in the Loch Lomond and the Trossachs National Park. The route starts in the village of Aberfoyle and follows good woodland paths to Lochan Reoidhte and then on to Loch Drunkie. You continue on more forest tracks before a long lochside stretch along Loch Venachar. There's great views across the water to the surrounding woodland, hills and mountains.
If you'd like to explore the area further then you can head to the nearby Loch Katrine for more wonderful waterside cycling and walking trails. Loch Ard also has some great woodland cycle and walking trails while the fascinating Inchmahome Priory is only a few miles east of Aberfoyle.
Just to the north of Loch Venachar you can pick up a nice waymarked trail through Glen Finglas. Here you will find rivers, streams, waterfalls and the lovely Glen Finglas Reservoir.

The walk to Ben Venue also starts from near to Loch Achray, just to the west of Loch Venachar. It's a popular climb with great views back down to the loch. View Full Details>>
Lochcarron
2 miles (3.5 km)
This walk takes you from Ardaneaskan to the ruins of Strome Castle on the shores of Lochcarron. From the lochside country lanes there are splendid views over the water to the surrounding woodland and mountains. The walk passes through Leacanashie before coming to Strome Castle. The ruins overlook the loch making it a great photo opportunity.
You can virtually explore this section of the loch using the google street view link below! View Full Details>>
Lochore Meadows Country Park
3 miles (5.5 km)
Enjoy lovely waterside walking and cycling in this country park in Fife. The centrepiece of park is the beautiful Loch Ore which is surrounded by woodlands, meadows, grasslands, ponds and a Nature Reserve. You can explore the park on four way-marked trails of varying lengths and difficulty. The routes take you to Lochore Castle, Harran Hill Wood (with ancient woodland), Harran Hill (where there are fine views of the park) and over the Clune where there are archaeological features dating back to the Bronze Age.
The park is located just north of Cowdenbeath and Dunfermline and just a couple of miles south of Loch Leven. View Full Details>>
Luss Village
1 miles (2 km)
Enjoy an easy circular walk around this delightful conservation village on the western shore of Loch Lomond. If you're visiting the Loch Lomond and the Trossachs National Park then Luss is one of the must see areas. You can catch boat trips from the pier, stroll along the pretty beach and then explore the delightful village with its pretty sandstone and slate cottages.
This walk starts at the pier and follows the Luss Heritage Trail through the village to a small woodland area where you pick up a lovely riverside path. This leads you past pretty weirs to the loch, where you will pass the 19th century parish church before returning to the pier. It's a pleasant, varied walk with great views of the loch and woodland, river and lochside sections.
If you'd like to extend your walk then you could climb the nearby Beinn Dubh for wonderful views over Glen Luss and Loch Lomond. View Full Details>>
Marwick Head
3 miles (5 km)
This RSPB Nature Reserve has some splendid coastal scenery and the largest cliff-nesting seabird colony on Orkney Mainland. Walk along the red sandstone cliffs and look out for up to 25,000 breeding seabirds. The walk also visits The Kitchener Memorial which commemorates Lord Kitchener and the crew of HMS Hampshire, which struck a mine and sank nearby on 5 June 1916. Parking is available at route start at the Marwick Bay car park.
If you would like to continue your walk then the Brough of Birsay is just a mile or so up the coast from Marwick Head. View Full Details>>
Meikle Bin Trail
6 miles (9.5 km)
Climb to Meikle Bin on this splendid walk in the Carron Valley. It's a challenging climb with the summit rising to a height of nearly 1900ft.
The walk starts from the Todholes car park at the northern end of the Carron Valley Reservoir. From here you pick up the waymarked trail and head south through the forest to Bin Bairn. The rest of the route climbs to Meikle Bin where there are fabulous views to the coast and the surrounding hills and mountains.
To continue your walking in the area you can try the Loch Shore Trail at the southern end of the Carron Valley Reservoir. It's another well signposted trail with more great views over the water. View Full Details>>
Milngavie Reservoir
2 miles (3.2 km)
Enjoy a waterside walk around the Milngavie Reservoirs in East Dunbartonshire. The site is a popular place for walkers with nice footpaths to follow around the Craigmaddie and Mugdock reservoirs. The area is surrounded by attractive woodland with nice views across the water to the surrounding countryside.
You can start the walk at the western side of Mugdock Reservoir where there is a car park on Mugdock Road. Then follow the footpath round to Craigmaddie Reservoir, crossing between the two bodies of water. Paths then take you around the Water Treatment Works before returning you to the car park.
The reservoirs sit on the eastern side of Mugdock Country Park. It's a great place to extend your walk with miles woodland trails, the ruins of Mugdock Castle and the pretty Mugdock Loch.
The epic West Highland Way long distance trail also starts in Milngavie, passing just to the south of the water. You could pick up the trail and follow it along Allander Water to Craigallian Loch and Carbeth Loch. The trail runs on for 95 miles (153 km) eventually finishing at the town of Fort William.
The Kelvin Walkway also starts in the town. You can follow the River Kelvin all the way to the Glasgow Heliport. View Full Details>>
Monikie Country Park
2 miles (3 km)
This country park near Dundee is perfect for a peaceful, scenic stroll. It contains woodlands, grassland and reservoirs with 140 acres of open water, banks and islands.
The reservoirs attract a large variety of water birds with the Great Crested Grebe a regular visitor. Also look out for Tree Creeper, Long-Tailed Tit, Woodpeckers, Tawny owls and Red Squirrels in the woodland area.
The park has an excellent Ranger Centre where you can hire sailboards, sailing dinghies and kayaks from May to September. There is also a nice cafe with picnic tables.
If you would like to continue your outing then you could head towards the nearby Crombie Country Park where you will find miles of walking trails around Crombie Loch. It's located just over a mile north east of Monikie Country Park. View Full Details>>
Moray Coast Trail
44 miles (71 km)
Explore the beautiful Moray Coast on this delightful trail. The route runs from Forres to Cullen and includes beaches, coastal paths, quiet roads and old railways. There are splendid views of the Moray Firth and the North Sea.
The walk is waymarked with a white bird on a black disc. View Full Details>>
Mount Keen
11 miles (17 km)
This is the shortest route to the summit of Mount Keen, the most easterly of the Scottish Munros. It starts at the Invermark car park in Glen Esk and heads through Glen Mark to the summit. The path is quite good for most of the route but become rockier towards the summit. There are fabulous views of Glen Esk, Loch Lee and the Cairngorms. Look out for red deer as you make your way through the beautiful Glen Mark.
Mount Keen stands at 939 m (3,081 feet). The walk will probably take about 5-7 hours. View Full Details>>
Mugdock Country Park
4 miles (6 km)
This super country park in Milngavie has miles of footpaths and cycle routes to enjoy. This route takes you alongside Mugdock Reservoir, through Mugdock Wood, along Allander Water and past Mugdock Loch before returning to the start point at the car park by the reservoir. The combination of peaceful woodland trails and waterside paths makes for a lovely cycle or walk.
The park also includes the remains of the 14th-century Mugdock Castle and the ruins of the 19th century Craigend Castle, a Gothic Revival mansion.
To extend the walk you can follow the waterside footpaths around the Milngavie Reservoirs on the eastern side of the park. It will take you around the Craigmaddie and Mugdock reservoirs with lovely views and woodland trails to enjoy.
Glasgow is only about 6 miles south of the park so if you are coming from the city, one option is to follow the Kelvin Walkway to Mugdock. The West Highland Way also runs through the park so you could continue your cycle/walk along this trail if you have time.
Mugdock Country Park has excellent facilities with a visitor centre, shop and a garden centre located within the walled garden. View Full Details>>
Muiravonside Country Park
3 miles (4.5 km)
Explore 170 acres of woodland and parkland in this park near Grangemouth. There are a network of paths taking you around the woodland, parkland, gardens and riverside. Highlights in the park include the River Avon, a spectacular river gorge and the historic Avon Aqueduct.
The park contains an excellent visitor centre in the old farmhouse. Muiravonside is located just a couple of miles from Linlithgow and about five miles from Falkirk. One good option is to follow the Union Canal from the centre of Linlithgow to the park - a walk of about 2.5 miles. You could then visit Linlithgow Loch and enjoy more waterside walking. Also nearby is the splendid Beecraigs Country Park. View Full Details>>
Mull Head
4 miles (6 km)
This circular walk visits the Mull Head Nature Reserve on Mainland Island in the Orkney Islands. There are 200 acres of grassland, heath and sea cliffs to explore with a wide variety of birdlife to look out for. The walk also visits the Gloup. This fascinating collapsed sea cave is about 40 yards long and 80 feet deep. There are viewing platforms and parking is available at the Gloup car park. View Full Details>>
Old Man of Hoy
5 miles (8 km)
This walk takes you to the amazing 449-foot sea stack on the island of Hoy in the Orkney Islands. The walk begins from the Rackwick car park and follows a popular signposted footpath to the Old Man of Hoy. There are splendid views of the beautiful Rackwick Bay and of the surrounding countryside and hills on this varied walk. Look out for peregrine falcons near the spectacular sea cliffs. View Full Details>>
Old Man of Storr
5 miles (7.5 km)
Climb the famous Old Man of Storr on this stunning walk on the Isle of Skye. The walk takes you to the 719 m (2,359 ft) high summit on well constructed paths.
The walk starts at car park located at the northern end of Loch Leathan and follows a well defined path to Needle Rock and then on to Coire Scamadal. You then double back and ascend to the summit of the Storr where there are some truly breathtaking views. The Trotternish Ridge stretches away to the north, while the Islands of Harris, Raasay and Rona are all visible to the east. To the south are great views across the Isle of Skye to the Cuillin mountains.
You descend following the rim of Coire Faoin towards Bealach Beag and then down to the side of Loch Leathan before finishing back at the car park. View Full Details>>
Palacerigg Country Park
4 miles (6 km)
Enjoy miles of walking and cycling trails through this large country park in Cumbernauld. This previously uninspiring area has been transformed with the planting of thousands of native trees and shrubs. The park is now a haven for wildlife attracting roe deer, badger, fox and hare. Birdwatchers should look out for sparrowhawk, kestrel, long-eared and short-eared owl.
Palacerigg also has a collection of rare breed animals including Eriskay ponies, North Ronaldsay sheep, Shetland cattle, Guernsey goats and Tamworth pigs.
In the park you can follow 10km of nature trails which will take you through the grassland, moorland and woodland of the park. There are also water features to enjoy with several ponds and Fannyside Lochs. You can find out more about the trails and guided walks at the countryside ranger service within the park. Other facilities include a field archery course, golf course, children's play area, gift shop, cafe and picnic sites.
Palacerigg is located less than half an hour's drive from Glasgow, Motherwell, Stirling or Falkirk View Full Details>>
Pap of Glencoe
5 miles (8 km)
This challenging walk takes you up the 742 m (2,434 ft) high Pap of Glencoe in the Highlands of Scotland. The walk begins at the car park at Lochan to the east of the village of Glencoe. It starts by passing through woodland before beginning the climb along the mountain tracks. It is a steep climb with some muddy sections and some scrambling for the last 100 metres to the summit. However, you will be rewarded with breathtaking views over Glencoe, the Mamores and Loch Leven.
If you are looking for a more gentle walk in the area then you could try the Glencoe Lochan Trail which starts from the same car park. View Full Details>>
Pitfour Lake
2 miles (2.7 km)
This beautiful lake in Aberdeenshire has some good walking trails running along the water and through the surrounding woodland. The lake is located on the Pitfour Estate in Mintlaw. You could walk from the village or park in the parking area just off the A590. From here you can esily pick up the trails through the woodland to the lakeside. It's a peaceful spot with lovely views over the lake to the surrounding countryside.
It's easy to extend your walk by heading south and visiting Aden Country Park. Here you'll find 230 acres of parkland with peaceful woodland, a lake and a Victorian arboretum.
The long distance Formartine and Buchan Way runs just to the south of the lake. Pick this up and head west and you can visit Deer Abbey. It's less than a mile away and contains the fascinating ruins of a Cistercian monastery founded in 1219. View Full Details>>
Plean Country Park
2 miles (4 km)
Enjoy peaceful walking and cycling trails in this large country park in Stirling. In the park you will find woodlands, flower meadows, ponds, streams and the ruined 18th century Plean Country House. There are several waymarked trails to follow including a nature trail where you can look out for a variety of wildlife including birds, squirrels, rabbits and dragonflies.
The park is located just a few miles from Stirling and Falkirk. View Full Details>>
Plodda Falls
2 miles (2.5 km)
Visit these spectacular 46 metre high falls in the Highlands of Scotland on this short circular walk near Tomich. Part of the Glen Affric National Nature Reserve these wonderful falls are surrounded by attractive Douglas fir forest. The forestry commission of Scotland have created two waymarked trails called the Plodda Falls Trail and Tweedmouth Trail. You can pick up the trails from the car park and follow them through woodland and along the Abhainn Deabhag river to the falls. It's a spendid area with well laid out trails, majestic towering trees, the rushing waters of the falls and a great viewing platform jutting out over the waterfall below.
To explore the area further try the Glen Affric walk which visits the River Affric before circuiting the beautiful Loch Affric. It's a stunning area with a series of lochs, mountains, towering pines and wildlife such as golden eagles, mountain hares and red deer to look out for.
Also in the glen you can pick up the Dog Falls Trail and enjoy a waterside walk along the River Affric with a series of waterfalls followed by a climb to a splendid viewpoint. View Full Details>>
Polkemmet Country Park
2 miles (3 km)
Enjoy beautiful woodland and riverside walks in this 168 acre country park near Whitburn. There are a number of walking trails taking you through the woodland and along the River Almond which runs through the park. There is also an abundance of wildlife - look out for Roe deer, fox, heron, water voles, bats and badgers.
Facilities in the park are very good with a visitor centre housed in the old stables. Here you will find a wealth of information about the area and a cafe. Polkemmet also contains a nine hole golf course and driving range.
The park is located between Livingston and Airdrie. View Full Details>>
Pollok Country Park
2 miles (4 km)
This splendid park in Glasgow was named the best park in Britain in 2006 and in 2008, was named the best park in Europe. Highlights in the park include a riverside section along the pretty White Cart River, a beautiful walled garden with glasshouses, a delightful woodland garden and the very grand Pollok House - Scotland's answer to Downton Abbey.
The park is a lovely place for a peaceful stroll but National Cycle Network route 75 also runs right through the grounds so you can bring your bike too. View Full Details>>
Pressmennan Wood
3 miles (5 km)
Enjoy a visit to Pressmennan Wood and Pressmennan Lake on this circular walk near Dunbar in East Lothian. There's over 200 acres to explore with views of the Firth of Forth and Bass Rock. You can also enjoy a stroll along Pressmennan Lake, one of only three lakes in Scotland. It's a splendid place with Pressmennan considered by many to be one of the best woods in the UK.
There's a nice waymarked walking trail starting from the car park at the western end of the woods. Along the way there's lots of interesting flora to look out for including bluebells, conifers, wild garlic (ransoms) and wild raspberries. Wildlife is abundant with deer, hares, bats, otters and owls. It's great for children too with a sculpture trail where they can hunt for fairies known as Glingbobs and Tooflits. View Full Details>>
Queen's View Loch Tummel
4 miles (6 km)
Visit Queen's View for one of the best views in Britain on this short walk in Perthshire, Scotland. The viewpoint overlooks the beautiful Loch Tummel with the mountain of Schiehallion making a wonderful backdrop.  Queen Victoria made the area famous in 1866 when she visited with her servant John Brown.
After strolling along the viewpoint you can extend your walk by exploring the woodland trails in Allean Forest. Here you'll find attractive woodland, sculptures and pretty flowers such as fox gloves and sorrell flowers. The surrounding Tay Forest Park is huge so there is plenty to explore in the area. As well as the miles of woodland trails the park include several pretty lochs including Loch Bhac and Lochan Nan Nighean.
The area also includes a cafe, Forest Park information centre and picnic tables.
If you'd like to explore Loch Tummel by bike then you could follow the nice country lane on the southern side of the water. View Full Details>>
Queen Elizabeth Forest Park
3 miles (5 km)
Enjoy miles of mountain bike trails and footpaths in this expansive forest in Perthshire. This 3 mile circular walk take you around the Lime Craig Trail from the excellent visitor centre in Aberfoyle. There's attractive oak woodland, waterfalls and a steep climb to Lime Craig. From the viewpoint there are excellent views of Ben Lomond, Ben Venue, Ben Ledi, the Carse of Stirling and the Campsie Fells. The area is great for wildlife too. Look out for red squirrels and crossbills as you make your way through the woods.
There's lots of other trails to try with more details from the Lodge Visitor Centre. This route is designed for walkers but there's plenty of trails for mountain bikers to try. For example you can follow the National Cycle Network Route 7 to Loch Venachar and Loch Drunkie through the Archay Forest from the centre.
If you head north west you can visit Loch Achray and the wonderful Loch Katrine.
A few miles east of Aberfoyle you will find Inchmahome Priory on Lake Mentieth. It's a special place with the 13th century ruins of the priory surrounded by woodland trails.
Just to the west of the visitor centre you can pick up the cycling and walking trails along Loch Ard.
The Rob Roy Way long distance footpath also passes through Aberfoyle so you can pick this up to head deeper into the forest. If you were to head north east along the path it would take you to Callander where you can visit the beautiful Falls of Leny and Loch Lubnaig.
If you are looking for a more challenging walk then you could climb to Ben Ledi for fabulous views over the park. View Full Details>>
Ring of Brodgar
2 miles (4 km)
This walk visits a section of the fascinating Heart of Neolithic Orkney World heritage Site on Mainland island. The settlements are in a beautiful spot, next to the Loch of Stenness and surrounded by heather and wildlfowers. The area is also a RSPB Reserve with lots of wildlife to see. Look out for Curlews, drumming snipe, lapwings, dunlins, redshanks and oystercatchers as you make your way around the site.
The notable ring of stones stands on a small isthmus between the Lochs of Stenness and Harray. They are the northernmost circle henge in Britain and the third largest. It is thought to have been erected between 2500 BC and 2000 BC.
After exploring the site you can head south east for just over half a mile and visit the Standing Stones of Stenness. The stones may be the oldest henge site in the British Isles.  Based on radiocarbon dating, it is thought that work on the site had begun by 3100 BC.
Just next to the stones you will find Maeshowe. The Neolithic chambered cairn and passage grave dates from around 2800 BC. It's an impressive sight and one of the largest tombs in Orkney. The mound encasing the tomb is 115 feet (35 m) in diameter and rises to a height of 24 feet (7.3 m).
You can extend your walk by heading to Skara Brae and the Bay of Skaill.
You can virtually explore the area on the google street view link below! View Full Details>>
River Ness
1 miles (2 km)
Enjoy a short stroll along the River Ness on this popular waterside walk in Inverness. The route starts at the impressive riverside castle and follows the riverside path along the Great Glen Way to the delightful Whin Park. It's a lovely area with peaceful woodland next to the river and the delightful Ness Islands in Whin Park at the end of the walk. The islands are a natural beauty spot with attractive woodland with otters and deer to look out for. In the park you can also enjoy a ride on the Ness Islands Railway. The super miniature railways runs in the summer months and includes a crossing of a 140-foot iron bridge dating from 1837.
It's easy to extend your walk by picking up the Caledonian Canal and following the to path to Loch Dochfour. View Full Details>>
Rob Roy Way
79 miles (127 km)
Follow in the footsteps of Robert Roy MacGregor, famous Scottish folk hero and outlaw of the early 18th century. The walk takes you across the Southern Highland of Scotland taking in some of the most beautiful countryside in the UK. Starting from Drymen on the West Highland Way it goes north east to finish in Pitlochry.
The path passes a series of beautiful Lochs including Loch Venachar, Loch Tay and Loch Earn. You will also pass a series of spectacular waterfalls such as the Falls of Dochart and The Falls of Moness. There is also a waterside section along the River Tay with the Cairngorm mountains making a splendid backdrop. View Full Details>>
Rogie Falls
1 miles (1.5 km)
This short walk visits a series of lovely waterfalls in the Highlands. Rogie Falls are surrounded by attractive woodland with miles of forest trails. There's a car park very close to the falls where you can pick up the trails along the Black Water River to a viewing bridge suspended above the falls. It's a fantastic spot with the rushing waters surrounded by interesting rock formations with sloping trees. Look out for jumping salmon between June and October as they attempt to reach the upper parts of the river to spawn. 
To extend your exercise you can explore the Contin Forest where there are miles of cycling and walking trails to try. The woods are great for wildlife with roe and red deer, red squirrels, butterflies and various woodland birds to look out for.
Just to the south of the falls is the delightful Loch Achilty. The pretty loch has a pebble beach and is surrounded by birch and oakwoods with lots of wildflowers in the summer. View Full Details>>
Roslin Glen Country Park
2 miles (3.5 km)
Enjoy a super cycle or walk along the River North Esk in this country park in Midlothian. You will pass along the Penicuik to Musselburgh cycle/walkway which makes use of disused railway lines. It's ideal for a peaceful off road cycle or walk, taking you through wooded glens with views of the rushing River North Esk as you go. You will also pass a number of interesting historical sites including Rosslyn Chapel, Roslin Castle, Wallace's Cave and Hawthornden Castle.
The park is excellent for wildlife with otters, kingfishers and dippers around the river. Look out for buzzards, woodpeckers and badgers in the gorge woodland area. Owls, field voles and butterflies can be seen in the pretty meadows and grasslands.
Roslin Glen is located about 7 miles south of Edinburgh city centre, near Pencuik. View Full Details>>
Rouken Glen Park
2 miles (4 km)
This beautiful park near Glasgow is a perfect peaceful retreat from the busy city centre. The park covers 143 acres and contains miles of pleasant footpaths taking you to the park's many features. These include the pretty boating pond,  a large waterfall surrounded by steep woodland, a delightful walled garden and a visitor centre.
If you would like to continue your walk you could to the neaby Dams to Darnley Country Park where you will find miles of waterside walking and cycling trails. View Full Details>>
Sandwood Bay
7 miles (12 km)
Visit one of the most beautiful beaches in Great Britain on this wonderful walk in Sutherland. The route follows a 4 mile track from Blairmore, passing a series of pretty lochs through peat moorland to the coast.
The walk starts at the car park in the little hamlet of Blairmore and soon picks up the trail to the coast. You'll first pass Loch Aisir, Loch na Gainimh and Loch a Mhuilinn before the wonderful stretch of coast comes into view. There's great views of the Cape Wrath cliffs and the lovely Sandwood Loch on this final section. The beach is absoultely stunning with sand dunes, cliffs and an unusual sea stack named Am Buachaille. It's about a mile long so you can enjoy a long stroll along the beach before heading back to Blairmore on the same path.
The Sandwood coast is a great place for wildlife spotting. Look out for dolphins and a variety of birds including Guillemots, Razor Bills and Shags. View Full Details>>
Scone Palace
2 miles (4 km)
Explore the extensive grounds and beautiful gardens of this historic house in Perthshire. Highlights include a wonderful maze with 2000 beech trees, the Kitchen Garden with pathways through the vegetable and cut flower beds and Moot Hill with its wide lawns and tiny Presbyterian Chapel. You can also enjoy a peaceful riverside stroll along the River Tay which runs through the park.
The palace itself is well worth a visit with its grand state rooms containing porcelain, ivories, clocks, furniture, paintings and other family heirlooms.
Scone palace is located less than two miles north of the centre of Perth. If you are coming from this direction you can follow the riverside walking and cycling path along the Tay from Perth to the palace. View Full Details>>
Skara Brae and the Bay of Skaill
1 miles (2 km)
Visit this fascinating Neolithic settlement located on Mainland in the Orkney Islands. The settlement is located on the beautiful Bay of Skaill and is designated as a UNESCO World Heritage Site. Skara Brae dates from 3180 BCE–2500 BCE and consists of eight clustered houses with stone bed enclosures, dressers and seats. The site is superbly preserved and referred to as the Scottish Pompeii. There are good facilities with a visitor centre and cafe.
The walk also takes in some wonderful coastinline. You could continue your walk along the coast towards Yesnaby and Neban Point.
Another must see site is the Ring of Brodgar. The notable ring of stones stands on a small isthmus between the Lochs of Stenness and Harray. It also includes the Standing Stones of Stenness and Maeshowe burial chamber. View Full Details>>
Southern Upland Way
210 miles (338 km)
This splendid route is one of the four official Long Distance Routes in Scotland and is Britain's first official coast to coast long distance foot-path. The trail starts at Portpatrick, on the south-west coast of Scotland, and runs to Cockburnspath on the eastern seaboard. The path visits Castle Kennedy, New Luce, Bargrennan, St John's Town of Dalry, Sanquhar, Wanlockhead, Beattock, St Mary's Loch, Traquair, Galashiels, Lauder and Longformacus. Highlights includes beautiful coast, a series of delightful lochs and fabulous views of the Lowther Hills and the Lammermuir Hills towards the end of the route.
The trail is waymarked with a black and white thistle logo. View Full Details>>
Speyside Way
65 miles (105 km)
This splendid route is one of the four official Long Distance Routes in Scotland. It follows the River Spey from Buckie, on the Moray Firth, to Aviemore. You will pass Craigellachie, Grantown on Spey and Boat of Garten with coastal and riverside sections to enjoy. There are also terrific views of the Cairngorm Mountains as you approach Aviemore.
The trail is often completed in the following sections:

Section 1 - Buckie to Spey Bay
Section 2 - Spey Bay to Fochabers
Section 3 - Fochabers to Craigellachie
Section 4 - Craigellachie to Ballindalloch
Section 5 - Ballindalloch to Grantown
Section 6 - Grantown to Nethy Bridge
Section 7 - Nethy Bridge to Boat of Garten
Section 8 - Boat of Garten to Aviemore

This route has been classified as a walking and cycle route but not all of the trail is suitable for cycling. The off road sections between Ballindalloch and Tomintoul, and between Ballindalloch and Cromdale should be avoided on bikes. However the sections between Fochabers and Ballindalloch and between Nethybridge and Aviemore make for excellent cycling. The final section from Boat of Garten to Aviemore, is actually part of the Sustrans millennium cycle way so is also suitable for cycling.
View Full Details>>
St Cuthbert's Way
63 miles (101 km)
This walk runs from Melrose in the Scottish Borders to Lindisfarne Castle and Holy Island.
The route is typically walked from west to east in four stages:
Melrose to Harestanes - this section takes in Melrose Abbey, the River Tweed and the Eildon Hills before coming to the 18th century Monteviot House on the River Teviot at Harestanes.
Harestanes to Yetholm - a challenging section taking you to the highest and midway point of the route at the summit of Wideopen Hill. The section also passes through Cessford Moor and past Cessford Castle before reaching Town Yetholm on Bowmont Water.
Yetholm to Wooler - a wide open section which takes you into Northumberland National Park and has terrific views of the Cheviot Hills. You'll climb Yeavering Bell hill near Wooler where you can find the largest Iron Age hillfort in the region.
Wooler to Lindisfarne - the final section passing Doddington Moor and Buckton Moor before finishing on Holy Island
The walk is waymarked with a cross on a white disc. View Full Details>>
Steall Waterfall
2 miles (3 km)
Visit the second highest waterfall in Scotland on this short walk in Glen Nevis. Steall waterfall is a spectacular sight dropping 120 metres (390 ft) down a rockface. The walk begins at the car park near the falls and follows a good footpath through the lovely Nevis Gorge. You'll pass along the River Nevis, through woodland and meadows with wonderful views of the surrounding mountains. View Full Details>>
Strathclyde Country Park
4 miles (6 km)
Explore nearly 1000 acres of parkland in the valley of the River Clyde in this large country park located between Hamilton and Motherwell. The main feature of the park is Strathclyde Loch which has a super waterside cycling and walking track. Surrounding the loch are woodlands, wetlands, wildlife refuges and attractive open parkland. There are miles of miles of surfaced footpaths and nature trails to follow through the woodlands and wetlands areas. The river Clyde also runs through the park so there is a particularly lovely section with the loch on one side and the river on the other.
The park has an excellent watersports centre where you can hire rowboats, canoes and windsurfs. Bike hire is also available in the park.
The Clyde Walkway walking route passes through the park so there is scope for continuing your walk/cycle along the river. You could also follow the River Avon south to the nearby Chatelherault Country Park. View Full Details>>
The Cobbler Mountain
6 miles (9 km)
The Cobbler or Ben Arthur is one of the most popular climbs in the highlands. At 884 m (2,900 ft) it is not the highest of the Arrochar Alps but is considered the most spectacular. It gets its name from the distinctive, large rocky summit which look like a cobbler bending over his last.
The walk begins at the car park at the eastern end of Loch Long near Arrochar. It then follows a well defined and partially waymarked path to the summit. The first section ascends through the woodland around Loch Long and climbs quite gently to the Narnain boulders which make a good resting point. You continue to a small Lochan where you turn left and ascend the stone steps. Shortly after you will come to the high point which requires turning right from the path. From here there are fabulous panoramic views  across the Highlands, Loch Long, the Paps of Jura and Cuillins. The walk descends to rejoin the same path used for the ascent which you follow to the finish point. View Full Details>>
Threave Gardens and Carlingwark Loch
2 miles (3 km)
This walk takes you from Castle Douglas to Carlingwark Loch and then on to the beautiful Threave Estate and Gardens.
The Threave estate includes a number of waymarked walking trails taking you through the following estate sections:
Threave House, a restored Scottish baronial-style house which has been decorated and furnished in an authentic 1930s style.
Gardens - landscaped gardens with themed 'rooms' including a Secret Garden, Patio Garden, Sculpture Garden, Rockery, Rhododendron Garden, Azalea walk, a terraced Rose Garden and heather beds.
The Sculpture Garden - containing over 30 works by Scottish sculptors
Nature Reserve - with wetlands and woodlands. View Full Details>>
Three Lochs Way
33 miles (53 km)
This super route is suitable for both walkers and mountain bikers. It runs from Balloch to Inveruglas passing Loch Lomond (see video), The Gareloch and Loch Long. There's some stunning mountainous scenery and splendid views of the Firth of Clyde as you pass through this beautiful area. View Full Details>>
Townhill Country Park
1 miles (2 km)
This country park is located in Dunfermline and is very popular with water-skiers. However there are also walking trails alongside Town Loch and a cycle trail on the eastern edge of the park. The loch is surrounded by some really pretty countryside and there are also facilities such as a children's play area and a croquet lawn. View Full Details>>
Union Canal
31 miles (50 km)
Follow the Union Canal towpath from Falkirk to Edinburgh on this super, waterside cycling and walking route. The route follows National Cycle Network Routes 75 and 754 so is well signed throughout. At Falkirk you can link up with the Forth and Clyde Canal which will take you into Glasgow.
The route starts at Falkirk near the train station and follows the canal to Linlithgow, passing Polmont and Muiravonside Country Park. Here you will find 170 acres of woodland and parkland with views of the River Avon. Also in Linlithgow you'll pass the splendid Beecraigs Country Park which has miles of woodland cycling and walking trails. You can also enjoy a stroll around Linlithgow Loch.
The next section runs from Linlithgow to Ratho, passing farmland, woodland and the settlements of Broxburn, Winchburgh and Philpstoun. You also pass the Almond Aqueduct which carries the canal 23 metres above the wooded River Almond gorge. Not far from here you will find the pretty Almondell and Calderwood Country Park with peaceful woodland and a lovely waterside trail running along the River Almond.
The final section takes you from Ratho in Edinburgh. The first few miles take you through farmland before entering the suburbs of Edinburgh. You soon come to Slateford Aqueduct which carries the canal over the Water of Leith. It is the second largest aqueduct in Scotland at 180 metres long and 18 metres tall. The route ends at Lochrin Basin in the city centre of Edinburgh. View Full Details>>
Vogrie Country Park
2 miles (4 km)
Explore this beautiful Victorian Parkland Estate located in the heart of the Midlothian countryside. The park contains several walking and cycling trails taking you through the acres of woodland and parkland which surround the baronial-styled Vogrie House. There are several pretty water features to enjoy with ponds, burns and the River Tyne running through the park. Also make time to visit the pretty walled garden and the Rookery.
The peaceful woodland contains a variety of different trees including Oak, Rowan and Red Cedar. It's a haven for wildlife so look out for Jay, Nuthatch and Woodpeckers.
Vogrie has several additional attractions with a nine hole golf course, miniature railway and the Cedar Tree Cafe. There is also a Ranger Service which organises guided walks through the grounds.
The estate is located about 10 miles south east of Edinburgh, near Dalkieth. View Full Details>>
Wallace Monument
1 miles (2 km)
This walk visits Abbey Craig hill in Stirling, home to the National Wallace Monument which commemorates Sir William Wallace, the 13th-century Scottish Knight. The tower stands on the volcanic crag of Abbey Craig where Wallace is said to have watched the army of King Edward I of England, prior to the Battle of Stirling Bridge.
The walk starts at the visitor centre car park and follows good woodland footpaths to the monument where there are wonderful views over Stirling and the River Forth to the Highland Mountains. For a fee you can climb to the top of the monument itself and enjoy even better views. After visiting the monument it's easy to extend your walk into the surrounding woodland on one of the colour coded trails. View Full Details>>
Water of Leith
12 miles (20 km)
This waterside cycling and walking trail follows the Water of Leith through Edinburgh. The route runs for just over 12 miles from Balerno to Leith along the small river. It's a nice flat path, ideal for cyclists looking for an easy ride, or walkers after an easy waterside stroll. Along the way there's lots of pretty waterfalls and weirs with wildlife such as herons to look out for.
The access point for the start of the walk is at Balerno School on Bridge Road. You then follow the path in a north easterly direction, passing Currie, Juniper Green and Colinton Dell. Around here you will pass Redhall Mill and the accompanying mill cottages, with woodland and weirs to enjoy. Shortly after you will come to Slateford where you can explore The Water of Leith visitor centre. This is another good access point for the walk as there is a small car park and interesting exhibits about the walk in the centre. From here you pass under the aquaduct carrying the Union Canal and the viaduct carrying the railway. 
You continue through Saughton to Murrayfield where you will pass Murrayfield Stadium, home to Scottish rugby. The walk then heads through the delightful Dean Village. This area is one of the real highlights of the route, with some wonderful Georgian architecture and the Scottish National Galleries of Modern Art.
The next stage takes you under the 19th century Telford Dean Bridge to St Bernard's Well, where there is a Roman temple-style folly and a statue of Hygeia, Goddess of Health. You continue to Stockbridge where you will find the lovely Royal Botanic Gardens. The garden's living collection consists of more than 13,302 plant species, whilst the herbarium contains in excess of 3 million preserved specimens.
The final section takes you through Bonnington to the finish point at North Leith, near to the docks of the Port of Leath.
If you would like to extend your walking in the area then the walking trail around Harlaw Reservoir in Balerno is a good option. Around Slateford the river joins with the Union Canal which has a nice waterside walking and cycling trail. View Full Details>>
West Highland Way
93 miles (150 km)
This is a fabulous long distance walking and cycling* route from Milngavie, north of Glasgow, to Fort William in the Scottish Highlands. There's stunning scenery to enjoy with Lochs, mountains, rivers and waterfalls all dotted along the route.
The route begins just outside Glasgow at Milngavie and heads north through Mugdock Country Park before reaching Loch Lomond where you enjoy a fantastic waterside section along the shores of the loch with Ben Lomond mountain making a beautiful backdrop. You continue through Glen Falloch and Strathfillan, passing the lovely Falls of Falloch, Loch Tulla, Glen Orchy and crossing Rannoch Moor. The path then takes you through the stunning Glencoe, climbing the Devil's Staircase, before crossing the River Leven at the head of Loch Leven. The final section takes you past Lairigmor and Glen Nevis and finishes at Gordon Square in Fort William.
The route is well signposted throughout.
*For cyclists please be aware that while much of the route makes for fantastic cycling some sections are extremely challenging and are only suitable for experienced mountain bikers. Even then you will have to carry your bike over certain sections. Please see this discussion thread for information. View Full Details>>
West Island Way
30 miles (48 km)
Explore the beautiful Isle of Bute on this stunning walk. View Full Details>>
Wildcat Trail Newtonmore
6 miles (10 km)
This is a super circular walk around the village of Newtonmore in the Cairngorms National Park. The route is fairly easy with little climbing and is waymarked throughout with a wildcat symbol. There are lovely waterside sections along the great River Spey and River Calder. You will also pass a splendid gorge and a waterfall with magnificent views of the Cairngorm & Monadhliath Mountains for the duration of the walk.  View Full Details>>
Panoramio: Photos are copyrighted by their owners